Last Updated on July 13, 2023 By Emma W. Thomas
West Elm furniture is generally considered to be of good quality. The brand is known for its stylish and contemporary designs, using a combination of solid construction and quality materials. West Elm offers a range of furniture options, including sofas, chairs, tables, and more. Customers appreciate the durability, craftsmanship, and attention to detail in West Elm's products.
Is West Elm Furniture Good Quality?
When it comes to furnishing your home, finding high-quality furniture that will last for years is essential. One popular brand that often gets mentioned is West Elm. But is West Elm furniture really worth the hype? Let's take a closer look at the quality of their products to help you make an informed purchasing decision.
Selection of Materials: West Elm prides itself on using a variety of materials in their furniture. From solid wood to reclaimed materials and sustainably sourced fibers, they offer a range of options that cater to different tastes and budgets.
Craftsmanship: West Elm is known for its attention to detail and quality craftsmanship. Their furniture undergoes a rigorous production process to ensure durability and longevity. From the construction of the frames to the stitching of the upholstery, each piece is carefully made to withstand everyday use.
Durability: One of the most important aspects of furniture quality is its ability to withstand wear and tear. West Elm furniture generally receives positive reviews in terms of durability. Customers often report that their pieces hold up well over time, even with regular use.
Warranty: West Elm offers a one-year warranty on their furniture, which provides peace of mind to customers. This warranty covers any manufacturing defects or damage that occurs during normal use. It is always reassuring to know that the brand stands behind its products.
Price: While West Elm offers high-quality furniture, it is important to note that their pricing is generally on the higher end. As with any brand, higher price points often reflect the quality and craftsmanship of the product. However, keep in mind that West Elm frequently runs sales and promotions, allowing customers to purchase their desired pieces at a more affordable price.
Sustainable Practices: West Elm is committed to sustainability, which is evident in its use of eco-friendly materials and its efforts to reduce waste. This is a great factor to consider for those who prioritize ethical and environmentally conscious shopping.
Customer Reviews: It's always helpful to hear from other customers who have first-hand experience with the brand. Many individuals report positive experiences with West Elm furniture, praising its quality, stylish design, and longevity.
West Elm furniture is generally considered to be of good quality. With their wide selection of materials, attention to craftsmanship, durability, warranty, and commitment to sustainability, West Elm offers furniture that stands the test of time. While they may come with a higher price tag, their pieces are often seen as a worthwhile investment. Consider your budget, style preferences, and individual needs before making a purchase.
Where Does West Elm Manufacture Its Furniture?
West Elm is one of the top American furniture manufacturers. They made local furniture collections a reality. The few retailers dealing with local furniture sell them at high prices. On the other hand, west elm provides quality and one-of-a-kind designs at reasonable prices. 
West Elm also sources furniture from other companies like Williams-Sonoma and pottery barn. They specialize in various household items like beddings, lighting, tabletops, bath stuff, and other home décor items.
The company creates unique pieces since they handcraft them instead of using machines. In this way, they avoid producing common products familiar to everyone. In this way, they create employment for a large American population by avoiding excess reliance on machines. You offer jobs for over 1500 US people by buying furniture from them.
West Elm collaborates with local flairs for all their stores to attain handpicked designs for their signature look. They boast of over 500 makers taking part in their production. Since they began the initiative, they have had more than 4,500 different products. 
In addition, west elm is environmentally-conscious. The company recycles materials to create its furniture pieces. For example, they have wood trays from recycled wood. They also manufacture letter spree from reclaimed cotton, creating items that make a nice finishing look to a home. Some stores make prints and art that add a colorful decorating aspect to your walls.
10 Must-Have West Elm Furniture Pieces for Every Style
When it comes to creating a stylish and functional home, West Elm is a go-to destination for many interior design enthusiasts. With its sleek designs, high-quality materials, and commitment to sustainability, West Elm has become synonymous with modern furniture. Whether you're furnishing your living room, bedroom, dining area, or home office, we have compiled a list of 10 popular West Elm furniture pieces that will elevate your space and make it truly remarkable.
Peggy Mid-Century Sofa: This iconic sofa features clean lines, tufted cushions, and tapered legs, providing a perfect blend of elegance and comfort. Its mid-century modern design effortlessly complements any living room.
Emmerson Reclaimed Wood Dining Table: Crafted from reclaimed pine, this eco-friendly dining table brings warmth and character to any dining area. The grain variations and natural imperfections make each piece unique.
Henry Basic Sleeper Sofa: Ideal for smaller spaces, this sofa doubles as a comfortable sleeper. With its streamlined design and wide range of customizable options, it's perfect for accommodating overnight guests.
Mid-Century Pop-Up Storage Coffee Table: This sleek and practical coffee table boasts hidden storage compartments, perfect for stashing magazines, remotes, and other essentials. Its clean lines and retro-inspired design make it a standout piece in any living room.
Jensen Round Glass Dining Table: The epitome of sophistication, this round glass dining table effortlessly elevates any dining space. Its chrome-plated steel pedestal base provides stability while adding a touch of modern elegance.
Parsons Desk with Drawers: A minimalist's dream, this desk combines style and function. Its clean lines and ample storage space make it a perfect choice for a home office or a study corner, keeping everything organized and within reach.
Andes Three-Piece Sectional: With its modular design, this sectional offers endless possibilities for customization. Its deep seats and plush cushions provide the utmost comfort, while the streamlined silhouette adds a touch of modernity to your living room.
Mid-Century Bookshelf: This timeless piece seamlessly blends style and storage. Its asymmetrical design and walnut veneer finish adds visual interest, making it a focal point in any room.
Modern Weave Storage Bin: These handwoven baskets not only provide additional storage space but also add texture and warmth to your home. They are perfect for organizing everyday items, such as blankets, magazines, or toys.
Slope Leather Lounge Chair: With its sculptural design and luxurious leather upholstery, this lounge chair exudes contemporary elegance. Its sleek silhouette and comfortable cushioning make it an inviting spot for relaxation.
What Is The Return Policy At West Elm?
There are few return incidences in west elm since they make quality furniture pieces to suit your pocket needs. You get to visit their stores and check on the quality of the item you want. If you dislike what they have, you can get one customized for you at a different price. People who claim their west elm furniture pieces look awful; must be looking for ways to return them. 
There are some ways you can present proof of purchase in west elm. The first one is by providing any of their electronic receipts. Such are available for online purchases. Another option, especially for online people, is the order number and details. When making an online purchase, there is a message sent to you. It shows the items ordered from the selling company.
 You can also use the original purchase papers and gift receipts you get when you buy items from them. For the gift cards, you must provide the registry number. In most cases, they do not allow gift card returns. Another document you can use as proof of purchase is the original packing slip. It displays all the details of your purchase, making it easy for them to track it. The document describes the condition of the purchased furniture piece.
West Elms policy outlines a list of items that are eligible for returns. You must provide proof of purchase for valuable items. However, many people reported rude customer service from the company. Such things make it difficult for clients to express their dissatisfaction. 
With west elm, you do not have to grasp every bit of their return policy. They have a feature that makes your return request easy without involving customer care services. In this feature, you visit their self-service page and request a chargeback. Here, you find the return my purchase option and give your reasons. It can accept or decline the order depending on its policy. If it declines, it gives you a sense of the response. For example, if the item is not in the return eligible list, it does not agree with your request.
West Elm agrees customers return items provided they do so within thirty days of purchase. You must also present proof of purchase. But, some things are excluded from the return list. They include;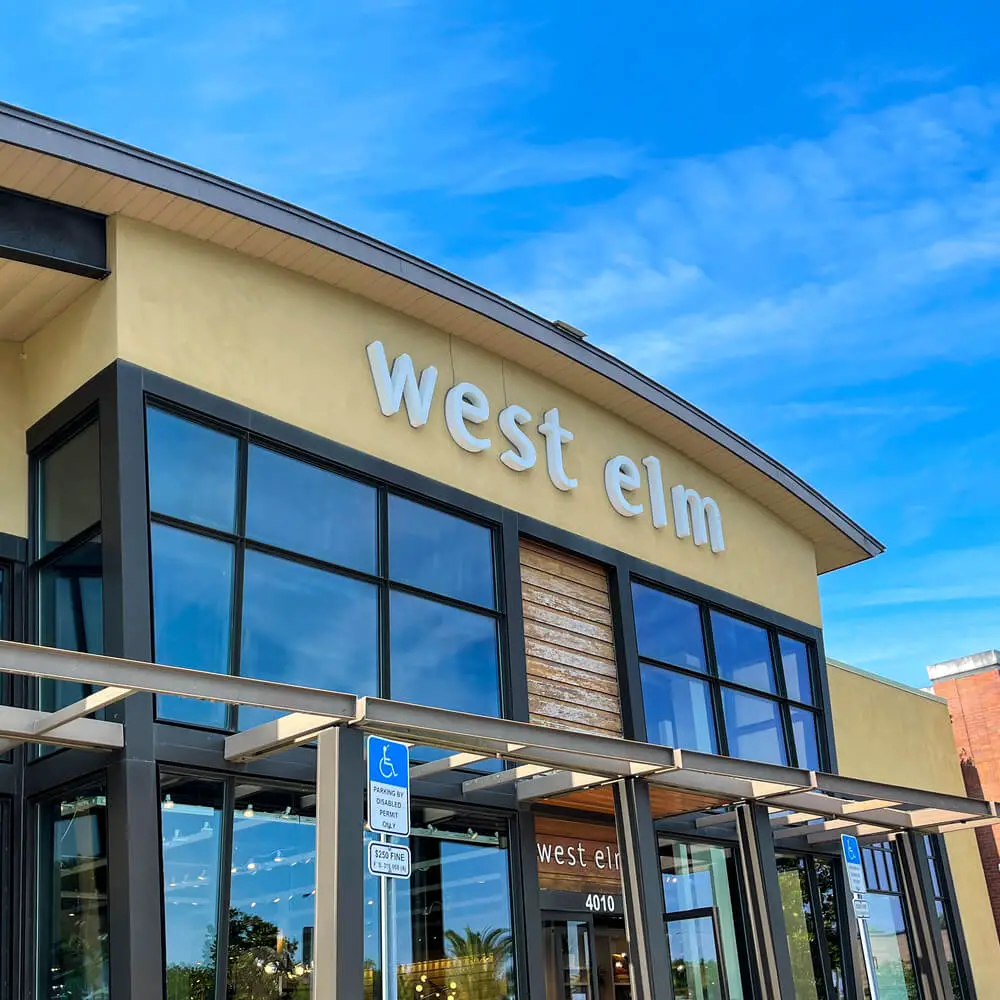 Personalized Items
It doesn't make sense to get an object designed to your liking only for you to reject it. People have different tastes and preferences. That is why west elm rejects the return of customized items. They might lack someone who will be interested in the item upon return. Some people request signatures on furniture pieces. For example, they add a photo or their name on the furniture. West Elm will disagree with your request to return such items.
Personal Items
Some items are impossible to return. Once opened and used, no one can purchase them. Some of such things include mattresses and other customized items. Not many people would go for a second-hand mattress, no matter how cheap it is.
Clearance Sale Goods
 These are items sold at great discounts, and requesting a return causes significant losses. During the furniture pieces purchase, customers are aware of the faulty nature. For this reason, they cannot claim or return when they purchase such items knowingly and willingly—most such items in west elm end with $.99 or $.97 on their price tags.
Damaged Items By Wear And Tear 
West Elm does not allow the return of damaged items. It is impossible to leave their stores with a damaged piece as they give you enough time to inspect and ensure the items are fit before purchase. Those in the sell-as-is comer already have minor faulty cases. Customers buy them at their own risk and once purchased, they cannot return them. The reason for this policy is to get rid of cunning clients who buy items, stay with them for about a month, and then request a refund. They claim that the furniture piece has been damaged. 
West Elm's extended return and refund policy should not make you compromise staying with an item you don't like. There are other options like the do-not-pay feature to try your return luck. It is easy and faster to use. However, companies must have such laws to protect themselves from fraudsters out there. They wait for the slightest chance to take advantage of others.
What Makes It Easy To Buy West Elm Furniture?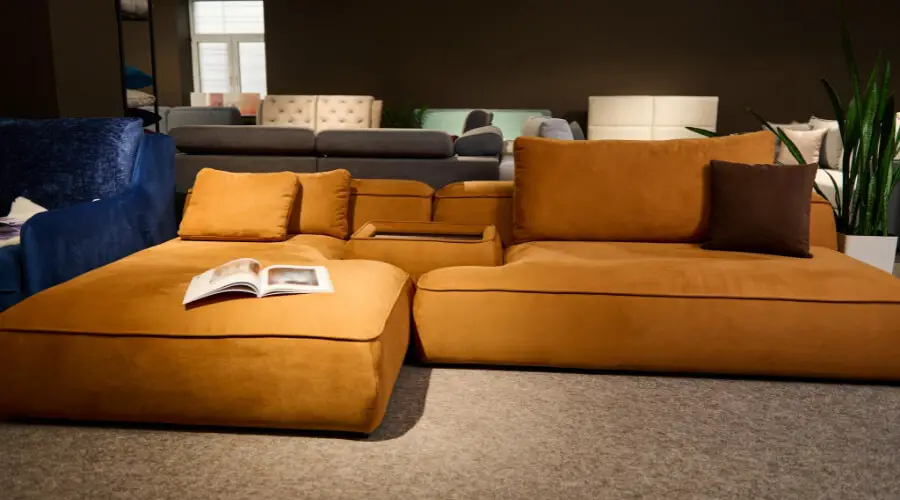 West Elm ensures you have a smooth furniture shopping experience. They help you see how their couches would look in your living room. They also help you in assembling complex items such as cabinets. Some of the ways in which west elm makes it easy to buy furniture include;
Allowing Furniture Returns
You may get a new furniture piece, and it fails to serve the purpose in your home. For instance, it might be small or larger than expected. In such a case, you do not have to deal with it just because you have already purchased the item. West Elm allows you to return such furniture pieces within thirty days of purchase. You present to them the necessary documents for a smooth return process. Ensure the item is in good shape without any damage. Upon successful return, the company refunds you using the original mode of payment. Those are made with gift receipts, and you get to pick up other merchandise from their store. 
Flexible Gift Cards
West Elm makes your dream come true even with gift cards.  You have great options if you happen to dislike the gift card item from their stores. The best thing is that you can use the gift card at any Williams-Sonoma brand. They include Pottery Barn, BPteen, Mark and Graham, and Pottery Barn Kids. With such a wide range of options, you get to match your furniture collection from different top brands.
In-house Design Consultations
Room design consultation is an upcoming trend for furniture dealers. They assist their customer to decide on the color, design texture, and style of furniture pieces to buy. Doing so helps to reduce return cases. With in-house design consultations, they suggest the furniture type based on the paint colors of your walls. They allow you to decide on the fabrics that suit your style.
 You can visit their website and ask any design-related questions for online buyers. In this way, you get will all the help you need when deciding on what piece to buy.
Great Discounts
Most companies offer seasonal discounts. In west elm, their offers tend to be an all-time thing. You find them with regular discounts on items. Some of their sales options include;
| | |
| --- | --- |
| Item | Offer |
| Open-box items | Returned items with all assembly parts going for steep discounts |
| Floor models | Regular display of furniture and rugs sold at a discount |
| Email sign up | By signing up with your email, you get a 15% discount on your first purchase. |
| Clearance items | Includes furniture, home decor, and lighting going for up to 70% discount |
Conclusion
West Elm furniture is of good quality as they are made from local materials. It is not easy to find affordable and locally-made furniture in America. However, west elm has made it a dream come true for most people. Having physical stores allows clients to check on the quality of items before purchase. For this reason, most customers buy after confirming the nature of the product, unlike online companies.
References:
https://www.honestbrandreviews.com/reviews/west-elm-furniture-review/
https://www.houzz.com/discussions/4231050/west-elm-furniture-good-quality-or-stay-away
Emma is a graduate of Domestic Science or Family and Consumer Sciences (Home Economics) from the University of Wisconsin. She has 7 years of experience Working with the strategic section of BestBuy and now writing full-time for Homeeon.
From Managing the Home, Interiors, Cleaning, and Exteriors to Gardening and everything about Making A Home Liveable – is her passion and this Homeeon is the result of this.
Emma loves decorating her home with the best stuff found online. She cares about quality over anything and writes reviews about them here in Homeeon. Get in touch with her over Pinterest.
Keep reading her blogs.