Last Updated on August 2, 2023 By Emma W. Thomas
IKEA manufactures its furniture in several countries, including Sweden, Poland, China, and the United States, among others. They have production facilities worldwide, and the location may vary depending on the specific product and its components.
What Is The History Behind IKEA Furniture?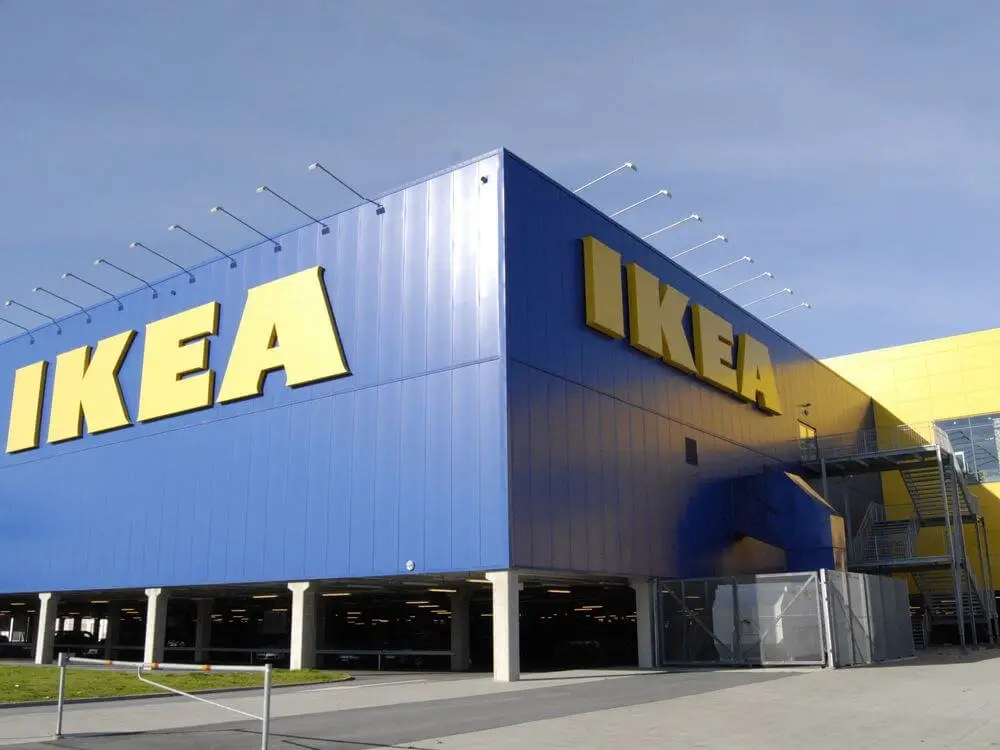 IKEA furniture retailing business began in the late 1940s founded by Invar Kamprad. He was a youthful entrepreneur and sold furniture via mail by ordering them from local manufacturers. After some time, he supplanted local advertising with a catalog of various furniture.
 IKEA opened its first products and furniture showroom in 1953 while still operating under mail orders where potential customers got to see the quality and value of furniture before they made their orders. After three years, IKEA began designing and manufacturing its own furniture. For this reason, a difference set in between IKEA's low cost of furniture and other retailers. 
Currently, IKEA has a worldwide market for its product with powerful incentives, making manufacturers innovative and effective throughout the process. It has undergone constant expansion into the market despite the ever-evolving economy worldwide. All it has to do is have continuous production of its product for the increased consumer range.
Where Does IKEA Source Its Cotton For Its Products And Furniture?
Sometime in 2015, IKEA announced that its cotton sources for its products – for towels, bedding, and other home textiles – are from sustainable cotton growers. It specifically stated that their source is from farmers who use less water, chemicals, and fertilizers to grow their cotton. 
The reason behind this major decision was to ensure that cotton is made more affordable and sustainable while bettering the environment at the same time. It also stated that they use about 0.7% of the total cotton grown worldwide, with their main source being India, Pakistan, Turkey, Brazil, China, and the USA. Out of these sources, 5% of the cotton is from the US in Texas and North Carolina. 
Why Are IKEA Prices Lower Than Other Furniture Retailers?
IKEA's low prices are one of the main reasons they have many clients flocking to their big stores. It is hard to comprehend how they make so much money with their products' low prices. The low prices are associated with the founder of IKEA, who was known to be cost-conscious. He drove an old Volvo despite being a very wealthy man. 
Like the owner, IKEA has since used strategies to create low costs with minimal effects on the environment. They also consider buying large quantities of materials which drives down their production cost. The following are some of the reasons IKEA has its prices lower than other competing retailers:
1. IKEA has made it its way to use renewable energy, which reduces its production cost, making the products less expensive than in other stores. The manufacturing industry requires a lot of energy, especially during production. For instance, IKEA has over 900,000 solar panels installed across all its showrooms and warehouses. At the same time, IKEA owns and operates 441 wind turbines, making it energy-dependent. 
2. IKEA has unique approaches that make their products cheaper, such as DIY assembling, enabling clients to buy furniture parts separately. They then get to assemble the parts when they get to their home, making the transportation and delivery costs less than other retailers. They also consider using flat packing, which takes up less space. It provides them with more space available to transport more items than normal packaging on a single trip.
3. The other thing is that IKEA buys raw materials in bulk which cuts down the cost compared to buying smaller quantities. The less the production cost, the cheaper their products.
4. IKEA also uses recycled materials such as plastic and wood to make kitchen cabinets. Their ability to redefine waste has greatly cut down their cost of getting raw materials, reducing the prices of their products. 
Therefore, it is conclusive that the key to IKEA's low prices on its products is knowing where and how to cut costs at any production stage up to the selling point.
What Are The Pros And Cons Of Shopping For Furniture In IKEA?
IKEA furniture and products are affordable, attractive and provide you with the opportunity to be creative. You can buy unfinished IKEA furniture or even matching parts to create a customized look to your liking. Just like any other store, IKEA also has its advantages and disadvantages. They include:
Advantages;
You can customize furniture to your liking without losing its design and attractiveness at an affordable price. Some well-known designers tend to throw one or two IKEA pieces integrated with their designs for interior decorations for a comparatively modest price.
IKEA has almost all types of accessories such as rugs, lighting, textiles, and beddings, which can be used to complement their furniture. Such accessories tend to add glamour to a home.
The other advantage is that they have a small space where one can get bargain-priced furniture, such as drawers, which have suffered some damage. Such items which experience minor damages are available at low prices despite the fact that they can be easily fixed.
Most IKEA furniture is very easy to assemble, and most of its pieces do not even require assembling tools. For this reason, it enhances easy packaging and transport of their furniture to their clients.
IKEA is also environmentally sound as they enhance sustainability by making its products greener. For example, it has banned using PVC from its products and reduced formaldehyde from lacquers and glues. It is also evident in the company uses recycled materials and renewable energy sources such as wind and solar as their energy sources.
Disadvantages
IKEA is involved in three major problems, which include;
When shopping at IKEA, one should not expect heirloom quality products and furniture. The reason is that most of their furniture is made from particleboard which often does not stand up for many years of use. In most cases, cheap and high quality do not go together.
Despite IKEA's many ways to go green, it has failed in creating durable furniture and products. Short life span products are easily disposed of, creating more stress on the environment. Therefore, IKEA cannot be regarded as entirely green for this failure.
Additionally, their furniture involves a lot of assembling and disassembling that results in damages, especially during transportation of this furniture. These activities could result in a reduced lifespan of this furniture since they are mostly made of particleboard that is easily damaged.
How To Shop For IKEA Furniture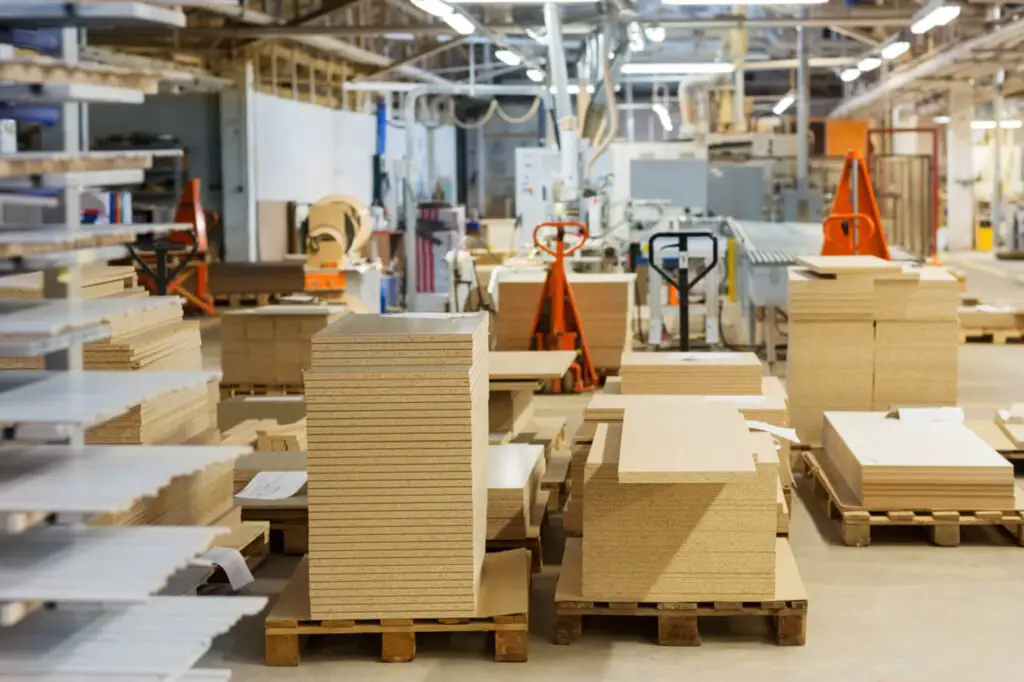 It is almost impossible to miss an IKEA store as they all have distinctive blue and yellow coloring. They are large with a single store carrying almost everything required to furnish a home. Most IKEA shops provide a similar shopping experience for their clients, and one can maintain the same strategy throughout. The following are some tips to consider when shopping with IKEA;
All their local stores have a lot of information about their products from dimensions, prices, color designs, and product availability. You must consider checking out this information to assist in decision-making on what to buy beforehand. Doing so will prevent you from spending too much time in their showrooms.
Once inside an IKEA retail shop, it is important to have a pencil and notepad to jot down information, especially the aisle and shelf numbers. It makes it easier for one to locate their furniture in the self-serve warehouse.
You should also consider checking out the delivery service charges before deciding on the transport method to use. Sometimes the charges may be high for a small item that one can easily carry home. 
It is important to check on other delivery details, such as the delivery date and time. Some items may be delayed, whereas it could have been easier buying the item and taking it home, which is acceptable in IKEA stores.
You should also consider using an IKEA store locater to find one that is closest. If none is available within the vicinity, you can also decide to shop online, which could be time-saving.
The other thing is that you should consider shopping for furniture only when starting. It is not the best option for a person who wants to invest in long-lasting, high-quality furniture. IKEA provides attractive furniture at reasonable prices enabling you to explore different tastes and preferences.
Conclusion
IKEA's furniture is designed in Sweden and manufactured in different places depending on raw materials availability, especially in developing countries such as Vietnam. Its furniture is also manufactured within European countries such as Poland and Romania. IKEA has tried to cut production costs at almost every stage of production, from raw materials to the point of sale, which explains the main reason for the low prices in their products furniture. It also heavily relies on renewable energy sources such as wind and solar, reducing its energy cost.
References:
https://www.ikea.com/gb/en/customer-service/knowledge/articles/54146145-c9d3-4502-b958-4e285g577d40.html
https://www.hunker.com/13710050/where-is-ikea-furniture-manufactured
Emma is a graduate of Domestic Science or Family and Consumer Sciences (Home Economics) from the University of Wisconsin. She has 7 years of experience Working with the strategic section of BestBuy and now writing full-time for Homeeon.
From Managing the Home, Interiors, Cleaning, and Exteriors to Gardening and everything about Making A Home Liveable – is her passion and this Homeeon is the result of this.
Emma loves decorating her home with the best stuff found online. She cares about quality over anything and writes reviews about them here in Homeeon. Get in touch with her over Pinterest.
Keep reading her blogs.