Last Updated on August 2, 2023 By Emma W. Thomas
Affordable furniture in the USA can be found at various places, including online retailers like IKEA, Walmart, and Wayfair. Additionally, discount furniture stores, thrift shops, and local clearance sales are good options for budget-friendly purchases.
Which Are The Best Shops To Buy Furniture In The USA?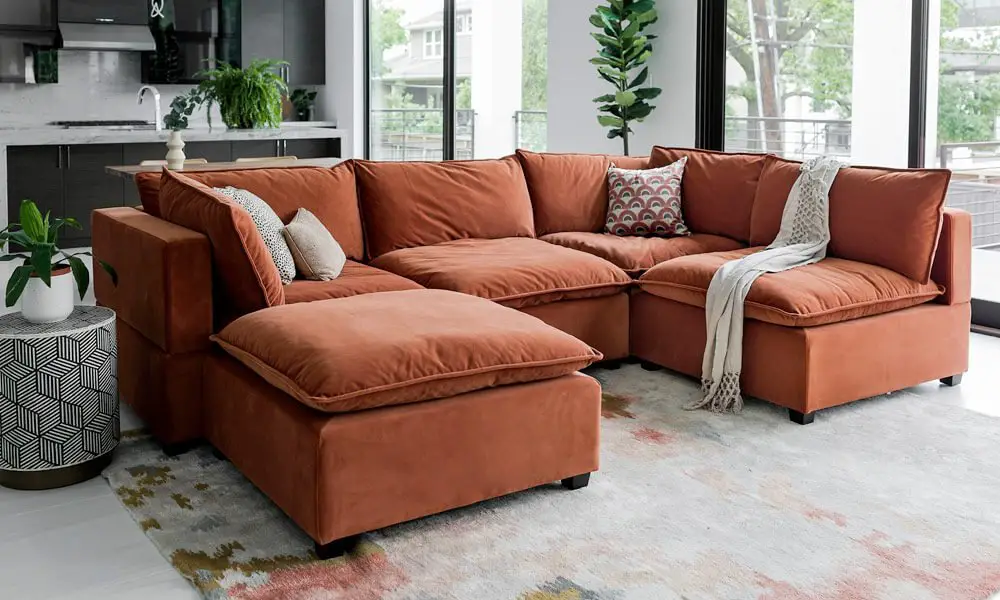 The list of the best furniture shops in the USA can be very long and they include;
Walmart is an American multinational corporation operating with chains of hypermarkets, retail stores, and grocery stores. This company has investments outside the US in other places such as Canada, the United Kingdom, Central and South America, and China. All these investments have proven to be successful. 
Walmart suits all its customer levels with its low furniture prices. It also has an expanded customer base in the US after making a public announcement on its modification from a one size fits all strategy to one that was designed to reflect all demographic groups. These groups include the African-Americans, the affluent, the sub-urbanites, rural residents, Hispanics, and empty nesters. 
They have their customers categorized into three groups: -brand aspirants (which represents people of low income but are obsessed with big-name brands), price-sensitive affluent (rich shoppers who like deals), and value price shoppers (referring to people who like low prices and cannot afford much). With such categorization, they can come up with furniture deals for each person depending on their income.
 It is a multinational conglomerate that deals with designing and selling ready-to-assemble furniture, home accessories, and other kitchen appliances. It is among the world's largest furniture retailers. IKEA is known for its modern designs of furniture and appliances. They are also known for their attention to controlling prices, operational details, and continuous product development, keeping their customers updated on the most recent furniture designs. 
IKEA's continuous product development enabled them to lower their prices by two to three percent on average, making the affordability range of their furniture increase. Most of their furniture is disposable and this made IKEA come up with the idea of rental pieces.
 Their idea was to rent inexpensive furniture to their clients since they were considered disposable after a few months and mostly ended up as scrap. This method is more affordable to low-income earners and, at the same time, serves as an environmental conservation strategy. IKEA also uses only recyclable materials for their flat packaging to aid in recycling, making them the best option for furniture deals, especially for environmentalists.
Wayfair is an e-commerce company that deals with furniture and other home accessories. It was formerly known as CSN and was founded in 2002. It is a digital platform offering over 14 million items from more than 11,00 suppliers worldwide. The fact that their suppliers are all over the world provides a wide range of furniture choices. They can cater to all levels of their clients' needs ranging from low-income earners to the wealthy. 
They also have a wide clientele base since they are digitally located. In recent times, most people prefer to shop online instead of physically, which is time-consuming and tiresome. Wayfair is another best option for affordable and unique furniture designs for one's home in the US.
It is also a multinational e-commerce company based in Seattle, Washington. Amazon is known for its well-established technological industries and for being the world's largest online marketplace. Other than furniture and home-improving accessories, they also sell items such as video games, electronics software, and toys. 
Amazon's ability to carry out a two-day delivery service on whichever item is ordered has made them surpass over 100 million subscribers worldwide. They have branded services that enable them to deliver and offer transport to various destinations such as Amazon Air (their cargo airline for transporting bulk items such as furniture). 
They also have a smartphone app called Amazon Flex that enables individuals to deliver packages to their customers from personal vehicles. Such deliveries are fast, and most clients get them in less than 24 hours. Such services make Amazon among the best places to get affordable furniture without delay in deliveries.
It is an American chain of importing and selling home décor and furniture and international food products. They are well known for selling imported furniture at a 10% off price to their customers, saving one the cost associated with individual importing. This store provides various designs and qualities globally, creating a wide range of choices for its customers. 
Hayneedle is also an e-commerce retail company dealing with décor and furnishings. It is located in Nebraska, United States. It was acquired by Jet.com, which after some time became a Walmart subsidiary. They deal in a wide range of items such as office, kitchen, bedding, and pet supplies. They also deal with lighting supplies, home storage, and other home improvement accessories at affordable prices. They advertise their stores, focusing on the love for a home based on their quality and unique designs. 
It is the largest retailer in the US dealing with home improvement accessories. Their products range from construction tools and services to all types of furniture. This company is known for its highly upheld values such as respect and excellent customer service to all clients. They also aim to give back to the community, making them stand out from all other retailers in the US.  This firm uses Homer D. Poe as its advertising mascot as he was viewed as non-intimidating and funny at the same time. They marketed their low prices with a slogan stating, "The Home Depot, low prices are just the beginning." The slogan attracted plenty of clients since they offer their furniture and other items at low prices. However, their slogans have continued to change with time. 
What Can One Do To Buy Quality Furniture On A Budget?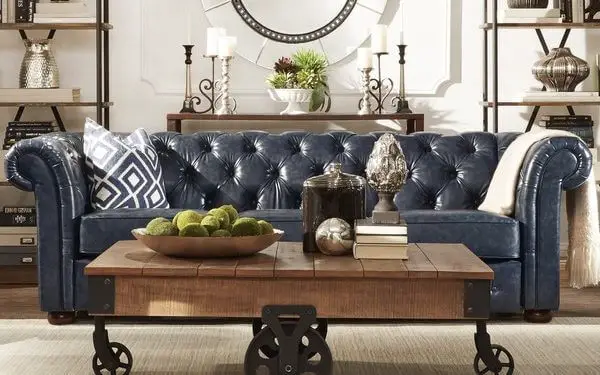 Buying furniture on a budget does not necessarily mean that one should forego quality to save money. You can be tight on budget and get quality furniture at the same time. When one is on a budget, you end up buying pocket-friendly pieces and even better furniture in the long run. The following are some tips to consider when buying furniture while on a budget:
Decide on the specific furniture that is needed. It involves exploring the house and deciding on the furniture piece needed or one that needs to be replaced. After this, you should research prices in the market and the designs and qualities available. 
Deciding on the item needed helps you make conclusive decisions on what to buy and what to forego. It also helps one from unnecessary expenses. For instance, one may want to replace a couch simply because they are tired of the design, but that may not be the best investment if one's kitchen table falls apart. It helps one to start with items that are in worse condition and require replacement more urgently than others.
Buying furniture pieces separately. Sometimes buying everything in sets may not be the best option. Some items in the set are barely used in a household even if one has incurred a cost in them. One should buy pieces separately. For instance, one can get a dining room set with both chairs and a table. However, one may dislike the chairs or the table itself. It is easier to get the table, then look for matching chairs afterward or vice versa. Buying the whole set could incur an extra cost of changing the look of one item in the set to suit one's desired look.
When on a budget. One should always look out for deals and discount sales. They are really handy, especially when the budget is tight. Keeping an eye on major price deductions of items can save one hundred dollars. A combination of price discounts and scouting for sales can buy one brand new and quality piece of furniture for less price than you could have paid for used items.
Comparing deals for the best quality price. You should not simply buy from the first stall you walk in. it is advisable to compare from various stores as it helps one get more designs for the best price. You can go for the furniture piece as long as it fits your style, taste and it is within your price range.
Conclusion
There is a long list of the best places to buy affordable furniture in the US. It all depends on your taste and preference and the required furniture piece's price range. Some sellers such as Amazon offer fast delivery services, making them preferable when furniture is urgently needed. Others make their furniture such that they are environmentally friendly by using reusable materials for furniture and packaging to protect the environment.
References:
https://www.thespruce.com/best-places-to-buy-furniture-on-a-budget-4165100
https://www.livingcozy.com/blog/best-places-to-buy-affordable-furniture
Emma is a graduate of Domestic Science or Family and Consumer Sciences (Home Economics) from the University of Wisconsin. She has 7 years of experience Working with the strategic section of BestBuy and now writing full-time for Homeeon.
From Managing the Home, Interiors, Cleaning, and Exteriors to Gardening and everything about Making A Home Liveable – is her passion and this Homeeon is the result of this.
Emma loves decorating her home with the best stuff found online. She cares about quality over anything and writes reviews about them here in Homeeon. Get in touch with her over Pinterest.
Keep reading her blogs.