Last Updated on July 11, 2023 By Emma W. Thomas
As a company, Airbnb does not offer discounts to military families and veterans unless the hosts agree with the military guests for a special coupon. Still, there are other ways military families and veterans can get discounts on Airbnb. Military families and veterans can get Airbnb discounts by using coupon codes, booking long-term stays, and signing through referrals.
How Airbnb hosts verify military families for discounts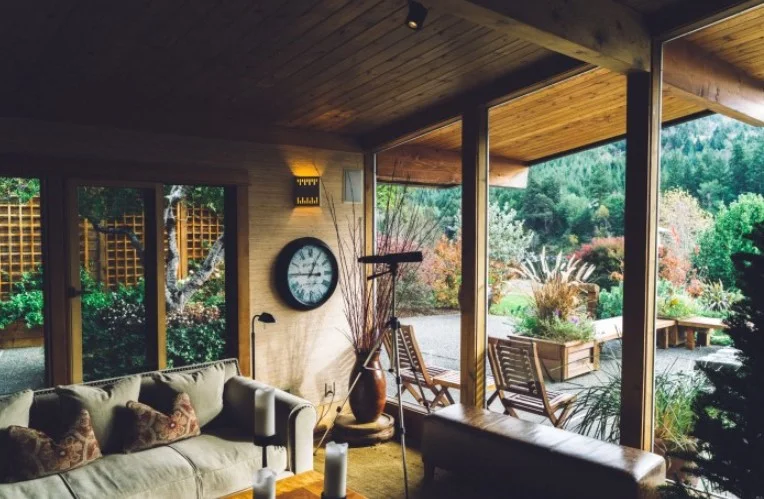 Not all hosts on Airbnb will give discounts to veterans and military families. However, a few may provide as indicated on their advertising and listings. Guests from military families are often asked to verify their military identity before getting discounts. Since printing such documents is against the law, hosts will request guests to show their Common Access Card ID or military ID before getting discounts.
It is becoming popular among many Airbnb hosts who are willing to lower the costs for their guests in the military. Surprisingly, most hosts don't lower accommodation fees for military families from foreign countries. Therefore, military families should target and book reservations within their countries if they would like to enjoy discounts.
Why Does Airbnb Not Offer Military Discounts?
Airbnb, a popular online platform for lodging and vacation rentals, is known for providing travelers with unique and affordable accommodation options. While they offer various discounts and promotions for different groups of individuals, unfortunately, Airbnb does not currently offer military discounts. Here's why:
Consistency in Policies: Airbnb aims to maintain consistency in its discount policies across different user groups. While they do provide special discounts for some categories such as first-time users or super hosts, extending specific discounts to one particular group, like the military, may create challenges in terms of fairness and equality for other groups.
Global Market Dynamics: As Airbnb operates in numerous countries and serves a diverse customer base, it faces complexities in implementing discounts that are universally applicable. Different regions have varying military structures and discounts, making it difficult for Airbnb to cater to the specific needs and policies of every military sector worldwide.
Partnerships with Organizations: Rather than offering broad military discounts, Airbnb has chosen to engage in partnerships with various military organizations and programs. For instance, Airbnb has collaborated with organizations like Stronger Families and Fisher House Foundation to provide free or low-cost accommodations for military families during specific events or deployments.
Flexible Pricing: One of the key principles of Airbnb is the flexibility of pricing. Hosts have the freedom to set their own rates and discounts for their listings. While this allows for competitive pricing and diverse offerings, it also means that not all hosts may be willing or able to provide military discounts, leading to inconsistencies in the availability of such deals.
Alternative Options: Although Airbnb does not offer military discounts directly, it's worth noting that various hosts themselves may choose to extend special rates or deals to military personnel. By thoroughly exploring the listings and reaching out to hosts, military members can still potentially find accommodation options that suit their budget and preferences.
How to Ask a Host for a Military Discount on Airbnb?
When planning a military trip and looking for accommodation, it's worth considering Airbnb. Many hosts on Airbnb offer military discounts to show their support and appreciation for military personnel and their families. If you're interested in asking a host for a military discount on Airbnb, here are some tips:
Do your research:
Before reaching out to a host, make sure to check their listing details and profile to see if they mention anything about military discounts.
Look for hosts who have a "Military Discount" or "Supports Military Members" badge on their profile.
Craft a personalized message:
Start by introducing yourself as a military member or family member, and express your interest in staying at their Airbnb listing.
Mention that you noticed they may offer military discounts, referring to any specific information you found on their profile or listing.
Be polite and appreciative:
Show gratitude for their support of the military community.
Explain how a military discount would make a difference for you and your travel plans while expressing your appreciation for their consideration.
Provide proof of service:
Some hosts may ask for proof of military service to honor the discount. Be prepared to provide a military ID, veteran ID, or any other documentation that verifies your service.
Negotiate respectfully:
If a host doesn't explicitly mention a military discount, you can politely ask if they would be willing to offer one. Explain how it would make a difference in your decision to choose their Airbnb over others.
How military families get discounts with Airbnb's referral system
A military family without an Airbnb account can get discounts during their first sign-up when referred by an existing member on the platform with an active account. If you have a military family with a friend on Airbnb, ask them to send you the referral link via WhatsApp, Facebook, or a message. Clicking on the link takes you to the Airbnb website, where you will get a $40 discount for your first stay for any booking exceeding $75. 
Weekly discounts for Airbnb guests (including military families and veterans)
The weekly discounts vary dramatically depending on the hosts but can be significant to veterans and military families. Usually, discounts range from 5% to 20% for reservations booked for an entire week. Extended stays keep increasing discounts and can rise from 25% to 50 or even 60% in a month. 
How military families and veterans get discounts on Airbnb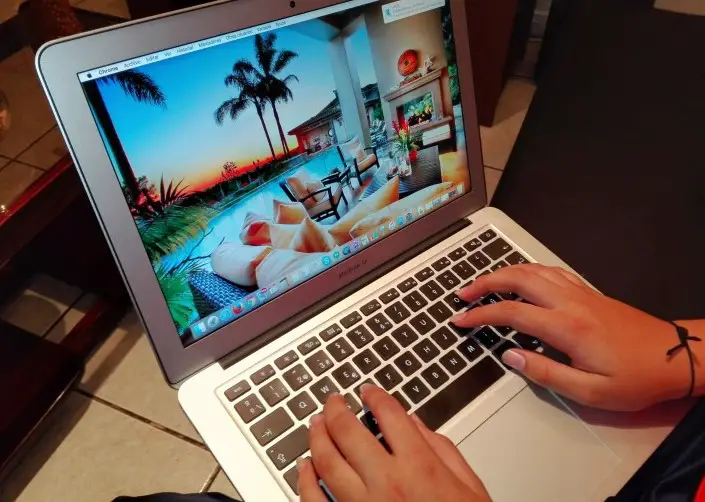 Military families and veterans can use any of these ways to get deals on Airbnb:
Using coupon codes
Currently, Airbnb is not offering discounts to military families and veterans but may change its policies if necessary to incorporate such issues. However, military families and veterans can get deals using Airbnb's discount and coupon codes. 
Extended stay
This is the most common way of getting a discount, and military families and veterans can use it too. Long-term stays are cheaper and have higher chances of getting discounted prices than short-term reservations. Staying in an Airbnb apartment for a single night or two is costly. On the other hand, booking a week's stay is cheaper as it may be accompanied by discounts.
Purchasing items from Airbnb-supported websites
Military families and veterans can also get discounts on sites that give discounts for Airbnb members, like Amazon. Nevertheless, such coupons are limited to items with specific prices, usually not more than $60. The period for discounts on these sites is short, and the limit for particular things varies.  
New listings discounts
These discounts are located towards the end of the search results, indicated as "Special Offer." Occasionally, such deals are included for new listings of properties that have not gained many reviews and are available for a maximum of 3 bookings. Veterans and guests from military families can use these discounts, which are typically 10-20% off the regular booking fee.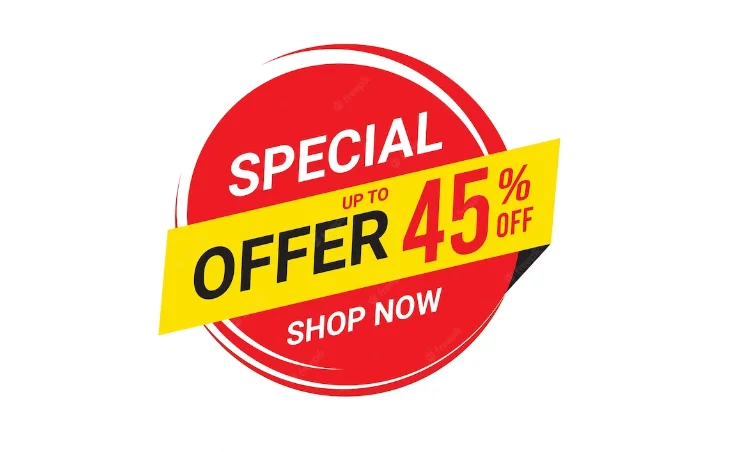 Although this technique is only possible when using a desktop, guests can adjust their dates within seven days. Using price filters, they can look at properties showing discounted prices only. After finding a suitable property at discounted prices, they can readjust the dates later on the listings page.
Negotiating with hosts
You can always ask for lower prices from the host during the booking process, even if you are military or a veteran. Airbnb is a platform that connects guests and hosts and doesn't have the power to initiate discounts since hosts decide the payable amount. However, some hosts may fail to give discounts without proof that the guest is military or veteran. 
Some hosts may decide to give discounts. For example, a guest from the military or veterans may request a deal of 1 person if they are 10. A host may accept the discount in such cases, and guests will pay for nine people instead of 10. Keep in mind that Airbnb is not liable to handle deals, and it will only mediate in the event of a payment dispute.
Airbnb veteran discounts with coupon codes
Veterans can apply coupon codes to enjoy some discounts. Coupons lower the fee to be paid, thereby creating discounts. However, veterans can only apply for a coupon if they haven't made any bookings in the past or future. The Airbnb cancellation policy does not allow refunds for canceled coupons, although they come with great discounts. 
Coupons on Airbnb help guests save more and spend less, especially for stays lasting more than a week. As a veteran, you must know when coupons are available and take advantage of them before the expiration date. The Airbnb support team can neither extend a coupon's expiration date nor reissue it for future reservations. 
However, veterans are limited to applying for one coupon code for a single reservation. Still, it is cheaper to get a coupon for an expensive property because of the available resources at a lower cost. 
There are seven coupons available on Airbnb, and interested veterans and new customers can apply to lower their traveling and accommodation fees. Veterans can use their coupon codes when filling in the payments on the checkout page. Selecting the redeem option displays a section for entering the codes below the user's payment method.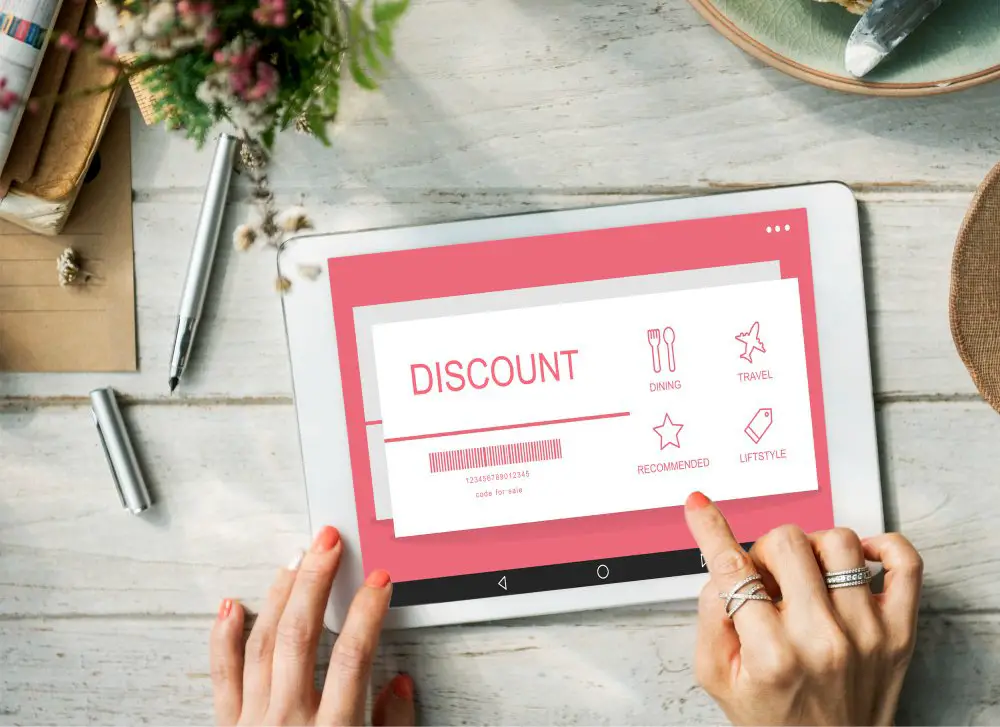 Airbnb military discounts with coupon codes
Since these coupon codes are not limited to any group, people can use them to get discounts, particularly military families. However, you need to have an existing Gmail account to get the discount or create one if you don't have it since it will come in handy during the sign-up process.
Here is the process to follow:
Visit the Airbnb website
Open a new tab on your device and search for Airbnb sign-up. You can use your smartphone, but a desktop would be the best.
Sign up
Provide your credentials to create a new account, including setting the password. Save it on your device for automatic logins the next time you log in to the website. Claim your credit after successfully creating a new account.
Choose your stay
Choose your experience as the coupon is automatically applied. 
While the process seems simple, it will save you $40 as your friend gets $20 for travel credits if you signed up using a referral link. The coupons are automated for all first-time Airbnb users, so there are no codes to copy and paste. Separately, you can include the coupons on the checkout page if you have them and would like to book a reservation. 
Frequently Asked Questions
Do military families benefit from Airbnb discounts?
The Department of Defense (DoD) restricts military personnel from using online bookings. Consequently, most, if not all, military families may not directly benefit from Airbnb discounts. Therefore it is against the law and the military does not handle any extra costs incurred. People in the military are also likely to face disciplinary action for violating the law. 
Otherwise, military travelers must organize their lodgings through the Travel Management Company or the Defense Travel System unless where exceptions apply. In addition, most Airbnb hosts whose businesses relied on guests from the military have experienced a significant reduction in the number of guests. For some, their businesses are almost coming to a standstill. 
Why Airbnb does not provide discounts for military families
Airbnb does not provide discounts to military families, particularly in America. The logistics and political inclination prohibit the military from using external reservations since the government has already catered for them. However, military families are free to use online booking services like Airbnb except when on duty. In such cases, any additional expenses are under the family's responsibility.
The implications of providing worldwide military discounts are unpredictable. For that reason, military families are only eligible to have discounts in military stores and facilities owned by the military. It also gets tricky not only for military families but also for veterans who want to travel internationally. 
Airbnb does not set the prices, and the homeowners are in control of everything. This makes it impossible to implement discounts on all hosts. Furthermore, it will drastically affect the host's income. Airbnb may also create tension among hosts if they were to enforce a strict discount on all homeowners.
Final Thoughts!
Airbnb doesn't have discounts for military families and veterans, but they can create new accounts to get automatic deals. Negotiating with the host during the booking also helps get discounts, provided the guests prove their military identity.
References:
https://www.military.com/discounts/airbnb-military-discount
https://community.withairbnb.com/t5/Help/military-discount/td-p/503423
Emma is a graduate of Domestic Science or Family and Consumer Sciences (Home Economics) from the University of Wisconsin. She has 7 years of experience Working with the strategic section of BestBuy and now writing full-time for Homeeon.
From Managing the Home, Interiors, Cleaning, and Exteriors to Gardening and everything about Making A Home Liveable – is her passion and this Homeeon is the result of this.
Emma loves decorating her home with the best stuff found online. She cares about quality over anything and writes reviews about them here in Homeeon. Get in touch with her over Pinterest.
Keep reading her blogs.