Last Updated on September 24, 2022 by
You can make over $30,000 annually as an Airbnb host in Las Vegas or CA. All you need is to ensure you abide by the hosting regulations, facilitate guests' comfort and rent at an affordable price. Nevertheless, there are other variables in how much money you make and be a successful Airbnb host.
As an Airbnb host, you need to understand all the facts about guest hosting. Guaranteeing the guests a comfortable place is important to make the most out of your business. It is equally important is know the requirements, risks, benefits, and determinants of your financial prosperity as a host.
Determinants of money made by Airbnb hosts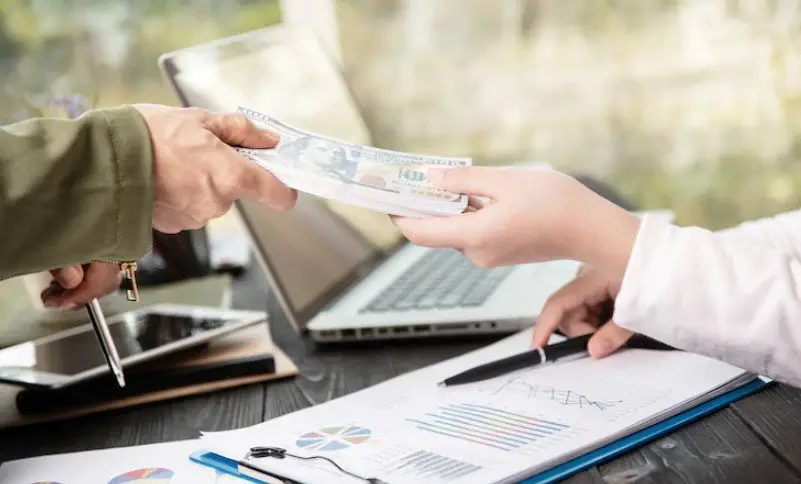 As a host, you need to know how much you expect as a return on investment, especially if you reside in Las Vegas or San Francisco, CA. The amount depends on variables like the specific location of your property, the number of guests you can host, and how frequently you rent the property. The average occupancy rate and the price you offer your Airbnb listing for rent are equally significant. 
The average amount of money for Airbnb hosts in Las Vegas and CA
Here's an approximate amount of money you can make annually as a host in Las Vegas and San Francisco, CA. This data may fluctuate but enables you to predict what is likely to happen in the coming years based on 2020 and 2021 data. 
| | | |
| --- | --- | --- |
| City  | Average host earnings per annum in 2020 | Average amount per annum in 2021 |
| Las Vegas, NV | $35,405 | $35 674 |
| San Francisco, CA  | $30,732 | $16,612 |
How much money can you make as an Airbnb host in Las Vegas?
Las Vegas receives many guests annually, and thus tourism forms the backbone of finances in this city. This city is the heart of Clark County, and Airbnb hosts reap lots of benefits from its strategic position. Hosts earn up to $431,045 for median properties, with a rental income of $2,511, amounting to $219 per square foot. 
The daily rate is also high, at $186, due to the high occupancy rate of 53%. This data shows that you will earn a high rental monthly income with a high daily rate as an Airbnb host in Las Vegas. It further translates to higher cash return with proper investment values. 
What do you need to be an Airbnb host in Las Vegas?
Granted that you want to make money as a host, Las Vegas has some regulations that you need to understand before making any move. Laws were passed after illegal drug trafficking and the persistent increase in immoral behaviors among many hosting stations. This restricted hosting while residing outside the city, and many hosts could not manage to migrate and establish homes in Las Vegas. 
It would be best if you reside in the city to be a host. An out-of-state real estate investor may not thrive as an Airbnb host in Las Vegas. It calls for migration and establishing a permanent residential place for all Airbnb host investors in the city.
The average amount of money made by median Airbnb hosts
While renting a home has many risks, it is a good source of income, and many have converted it into a business. Most hosts rent their homes during vacations, holidays, and other social activities. A host makes a monthly income of $924 on average, but this depends on the amount of money they charge for specified durations, the quality of their homes, and the services they provide. 
It's quite often that many luxurious guest-hosting stations often have a lower occupancy rate because of the services provided. Most guests will prefer staying in a medium-price station that's affordable. Typically, some homes rent from $75 per night, while others will charge $500 or slightly more. This makes the difference in occupancy rate and the amount an Airbnb host earns. 
How to become an Airbnb super host and make money in Las Vegas and CA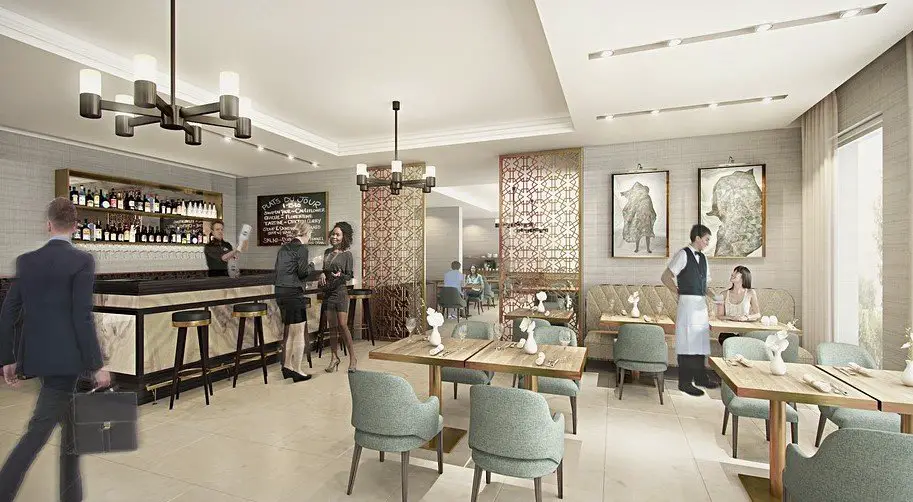 Moving from a host to a super host entails a few things, including investing in your property to get high returns. Since it's all about acclimating guests to a new environment and ensuring you compete favorably, here are some key things to keep in mind:
Ensuring legality
Protecting your investment ahead of time is important because you never know what might happen after your guests show up. Invest your time in research to determine whether it's legal to host in that area and confirm whether you meet all the requirements. The city needs to know that you are renting out your space. Also, check the rules and bylaws apart from the local laws enforced by condo boards, landlords, and homeowners associations. 
Know the upfront costs
Your home may seem perfect to you but not to your guests. Furnish everything and makes it new, even if you rent a spare room. You may need to invest in a new bed, mattress, and other assortments. Set aside at least $1,500 for every bedroom and $3,000 for the rest of the house. Begin by investing this amount of money in basic requirements like;
Toiletries and shampoo soap 
This is one of the requirements for any Airbnb since guests often need toiletries and shampoo soap for sanitation. It also makes them comfortable due to the provision of essential needs, enabling you to get along with them positively. 
Smart TV and Wi-Fi extenders
Besides renting your room or home for their reasons, most of them will need a form of entertainment during leisure time.
A digital entry system helps your Airbnb guests access the rooms without worrying about losing keys. It also enhances efficiency in accessing the rooms and other places they may like to explore. 
And, of course, you may fill the venue with other amenities depending on the type of guests you receive. Surprisingly, you are likely to get referrals from your guests if they enjoy your services. Plus, they may return next time because of your hospitality.
What is the average amount of money you can make per month as an Airbnb host in San Francisco, CA?
The USA is leading in Airbnb hosting and investment, and apartments and partial rentals in San Francisco, CA, are one of the more profitable in service provision. Based on the Airbnb pricing companies, your location is the main determinant of how much money you can make. 
Renting out a house or a two-bedroom apartment in CA will assure you about $1,607 per month. Before fees, you are likely to make over $6,487 monthly as a host. In addition, the night prices are high, and most Airbnb hosts will charge $247 per night, which is a good amount compared to other states.
Risks of making money as an Airbnb host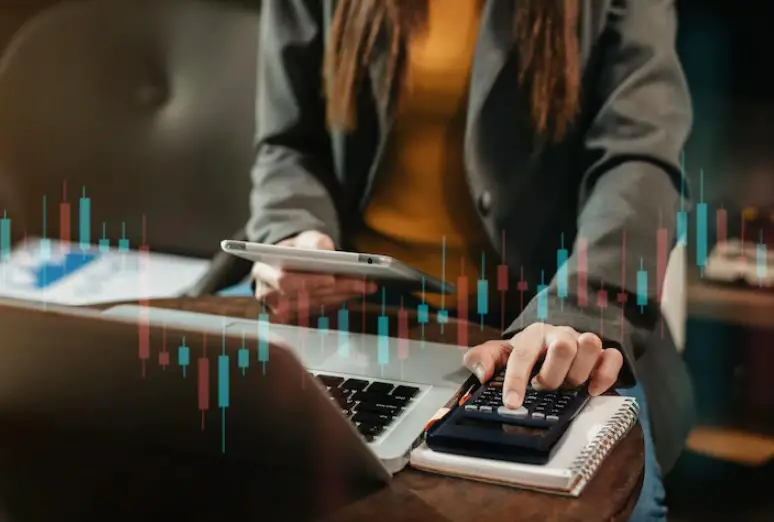 All businesses have challenges and risks, especially if working as an Airbnb host. Since you are unsure of your guests' characters, you have to take care of many issues in preparation for their coming. There are lots of obstacles you will encounter on the way. Here's what you need to know if new to Airbnb hosting.
Personal safety
When you are not around, renting a home safeguards you from physical violence and exposes your property to insecurity. Although you may want to stay somewhere else, you cannot compromise the safety of your important items. You have to look for a safer place to store anything of high sentimental value, like emergency cash and photo albums. 
On the other hand, things get trickier if you decide to rent part of your home and continue to stay within. It gives you an advantage of guarding your property, but some guests turn out to be dangerous to their Airbnb hosts. Running security checks may be important but not realistic as guests may be worried about your suspicion. 
Denied permission to continue hosting
It rarely happens, but it may happen if guests are not satisfied with your services. Consequently, you will get low ratings and negative reviews. The main cause is negligence to cater to their safety. For instance, failure to install smoke and carbon monoxide detectors and minimize health hazards may lead to discontinuity. Some guests may sue you if they get injured on your property due to any trip or fall hazard. Eventually, Airbnb may stop you from being a host because of such issues.
Another possibility of discontinued hosting results from initiating payment outside the Airbnb website. Some guests may prefer to make a direct deposit to evade the Airbnb guest fee. It may enable you to save 3% of the money, but Airbnb may decline to do further business with you for trying to circumvent the system.
Limited insurance and liability
Airbnb offers insurance of $1 million to 29 countries. Even if your country is under the insurance policy, it's important to note that it does not cover all aspects. The insurance does not protect against personal liability and theft. Moreover, it is indicated as a substitute for the host's insurance. Therefore, talk to your renter's insurance agency to include the protection of your property or use an umbrella policy instead. 
Final Words
You can make more money as an Airbnb host in Las Vegas and CA. However, ensure that you host according to the laws and make the place conducive for guests. Remember to follow the payment protocol to avoid discontinuity and work towards becoming a super host to make more money.
References:
https://www.ziprecruiter.com/Salaries/Airbnb-Host-Salary-in-Las-Vegas,NV
https://www.mashvisor.com/blog/house-hacking-airbnb-las-vegas/