Last Updated on July 12, 2023 By Emma W. Thomas
You can make over $30,000 annually as an Airbnb host in Las Vegas or CA. All you need is to ensure you abide by the hosting regulations, facilitate guests' comfort, and rent at an affordable price.
How Much Money Can You Make As An Airbnb Host In Las Vegas And CA?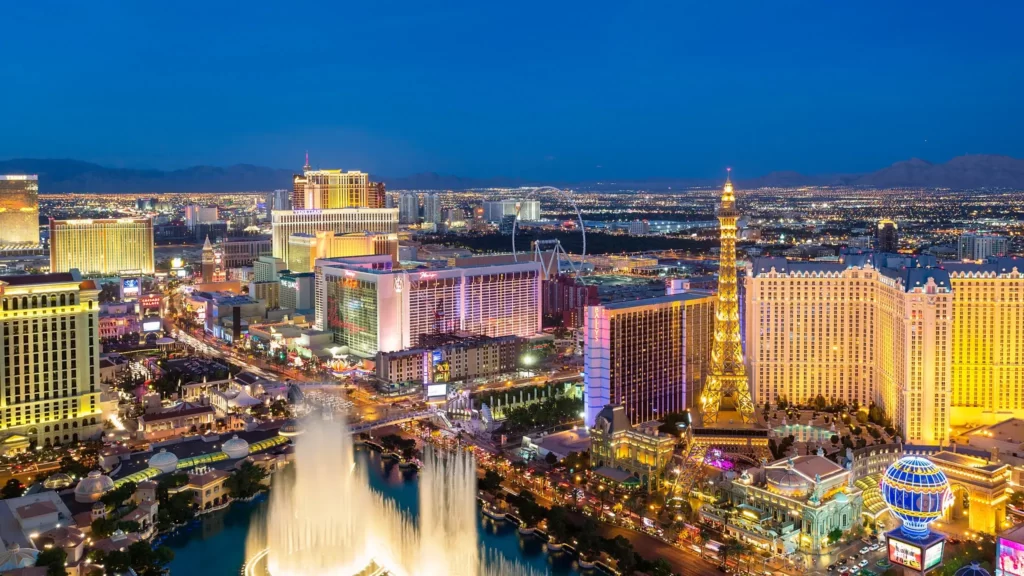 Las Vegas and California are both popular tourist destinations, attracting millions of visitors every year. As an Airbnb host in these areas, there is a great potential to earn a significant income. However, the amount of money you can make will depend on various factors, such as location, property size, and demand. Here's a breakdown of the earning potential as an Airbnb host in Las Vegas and California:
Las Vegas:
The average daily rate for entire homes/apartments in Las Vegas is around $150 to $250.
During peak seasons and major events, rates can increase to $300 or more.
Occupancy rates in Las Vegas vary throughout the year but typically hover around 60% to 70%.
With a well-managed property and consistent bookings, you could potentially earn around $3,000 to $5,000 per month.
California:
The earning potential in California is higher due to its popularity and diverse attractions.
In major cities like Los Angeles and San Francisco, the average daily rate for entire homes/apartments can range from $200 to $400 or more.
Popular beach destinations like Malibu or Santa Monica can yield even higher rates, reaching $500 or more per night.
California's high tourist demand results in higher occupancy rates, often exceeding 70%.
With the right location and season, you could potentially earn $5,000 to $10,000 or more per month as an Airbnb host in California.
Top 10 Profitable Places to Do Airbnb in Las Vegas
The Strip: The iconic Las Vegas Strip is a prime location for Airbnb hosting due to its popularity among tourists. Offering easy access to entertainment, casinos, and attractions, listings in this area often command higher rates.
Downtown Las Vegas: The revitalized downtown area has seen significant growth and offers a mix of entertainment, restaurants, and cultural attractions. Proximity to the Fremont Street Experience and other downtown highlights can make hosting here lucrative.
Summerlin: A master-planned community located on the western edge of Las Vegas, Summerlin is known for its upscale neighborhoods, golf courses, and proximity to Red Rock Canyon. It attracts a mix of leisure and business travelers seeking a more residential and relaxed setting.
Henderson: As the second-largest city in Nevada, Henderson offers a suburban environment with access to shopping centers, parks, and golf courses. It appeals to families, retirees, and those seeking a quieter stay while still being within reach of Las Vegas attractions.
Paradise: Adjacent to the Las Vegas Strip, Paradise is a popular area for hosting due to its close proximity to the action while offering a more residential feel. It encompasses areas such as Paradise Road, UNLV campus, and McCarran International Airport.
Spring Valley: Located west of the Strip, Spring Valley is a well-established residential neighborhood that offers easy access to the city's attractions. It attracts both leisure and business travelers, making it a potentially profitable area for hosting.
Centennial Hills: Situated in the northwest part of Las Vegas, Centennial Hills is known for its suburban atmosphere, parks, and recreational amenities. It appeals to families and those seeking a quieter stay away from the hustle and bustle of the Strip.
Southern Highlands: A master-planned community in the southern part of Las Vegas, Southern Highlands features golf courses, luxury homes, and a serene environment. It offers a more upscale and exclusive setting for hosting.
Summerlin South: Another extension of the Summerlin community, Summerlin South boasts upscale neighborhoods, golf courses, and proximity to Red Rock Canyon. It offers a suburban and scenic setting that can attract higher-end travelers.
Mountains Edge: Located in the southwestern part of Las Vegas, Mountains Edge offers a mix of residential and recreational amenities. It is known for its scenic views and outdoor activities, making it appealing to nature enthusiasts and families.
Top 10 Profitable Places to Do Airbnb in California
Los Angeles: As a major city and entertainment hub, Los Angeles attracts a large number of visitors. Areas like Hollywood, Beverly Hills, Santa Monica, and Venice Beach tend to be popular for Airbnb hosting due to their proximity to attractions, beaches, and vibrant neighborhoods.
San Francisco: Known for its iconic landmarks, tech industry, and cultural scene, San Francisco offers a thriving market for Airbnb hosting. Neighborhoods like the Mission District, Castro, and Haight-Ashbury are sought after by visitors looking to explore the city.
San Diego: With its beautiful beaches, mild climate, and attractions like Balboa Park and the San Diego Zoo, San Diego is a desirable location for Airbnb hosting. Areas such as Downtown, Gaslamp Quarter, and Pacific Beach attract a steady stream of travelers.
Santa Barbara: Known for its Mediterranean climate, beautiful coastline, and wineries, Santa Barbara is a popular destination for leisure travelers. The downtown area, Montecito, and beachside neighborhoods offer the potential for profitable Airbnb hosting.
Palm Springs: Famous for its desert landscapes, mid-century modern architecture, and resorts, Palm Springs is a desirable location for Airbnb hosting. The city's warm climate, golf courses, and annual events like Coachella attract visitors throughout the year.
Lake Tahoe: The stunning alpine scenery and outdoor recreational activities make Lake Tahoe a sought-after destination. Both the California and Nevada sides of the lake offer opportunities for profitable Airbnb hosting, especially during the ski season and summer months.
Napa Valley: As a premier wine region, Napa Valley attracts wine enthusiasts and tourists from around the world. Offering vineyard views, wine-tasting experiences, and upscale accommodations, hosting in this area can be profitable for those with suitable properties.
Sonoma County: Known for its wine country charm, Sonoma County is another appealing destination for Airbnb hosting. Areas like Healdsburg, Sonoma, and Sebastopol provide opportunities to cater to travelers seeking a relaxed and picturesque experience.
Silicon Valley: With its proximity to tech companies and corporate headquarters, hosting in Silicon Valley can be lucrative, particularly for business travelers. Cities like Palo Alto, Mountain View, and Cupertino are popular among visitors attending conferences or conducting business in the area.
Big Sur: The rugged coastline, breathtaking views, and iconic Highway 1 make Big Sur an attractive location for nature lovers and travelers seeking a tranquil escape. Hosting properties with scenic views or secluded retreats can be profitable in this area.
Determinants of money made by Airbnb hosts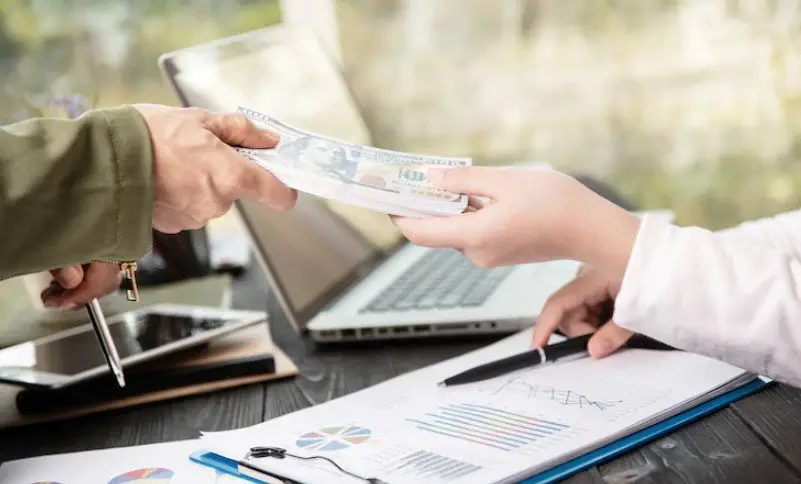 The amount of money made by Airbnb hosts can be influenced by several determinants, including:
Location: The location of the property plays a significant role in determining the earning potential. Popular tourist destinations, major cities, or areas with high demand for short-term accommodations generally allow hosts to charge higher rates and attract more guests.
Seasonality and Demand: The time of year and demand fluctuations can affect how much hosts can earn. Peak seasons, holidays, and special events can drive up prices and increase occupancy rates, resulting in higher earnings. Conversely, low-demand periods may require hosts to adjust their pricing strategy to attract guests.
Property Type and Size: The type and size of the property impact the earning potential. Larger properties or those with unique features, such as private pools, balconies with scenic views, or desirable amenities, tend to command higher rates and attract more guests.
Property Condition and Presentation: Well-maintained, clean, and aesthetically appealing properties tend to receive more bookings and positive reviews, which can lead to higher occupancy rates and better pricing opportunities.
Competitiveness and Pricing Strategy: The level of competition in the local market and hosts' pricing strategies can affect earnings. It's important to research and set competitive rates based on comparable listings in the area, taking into account factors such as location, amenities, and property condition.
Guest Reviews and Ratings: Positive guest reviews and high ratings contribute to building a good reputation as a host. A strong track record of positive feedback can attract more bookings and higher rates, as potential guests often consider previous guests' experiences when choosing accommodations.
Host Responsiveness and Customer Service: Being responsive and providing excellent customer service can positively impact earnings. Promptly addressing guest inquiries, being helpful and accommodating, and ensuring a smooth and enjoyable stay can result in positive reviews and repeat bookings.
Regulatory Environment: Local regulations and laws related to short-term rentals can influence earning potential. It is essential to understand and comply with any legal requirements, including taxes, permits, and restrictions imposed by local authorities or homeowner associations.
The average amount of money for Airbnb hosts in Las Vegas and CA
Here's an approximate amount of money you can make annually as a host in Las Vegas and San Francisco, CA. This data may fluctuate but enables you to predict what is likely to happen in the coming years based on 2022 and 2023 data. 
| | | |
| --- | --- | --- |
| City  | Average host earnings per annum in 2022 | Average amount per annum in 2023 |
| Las Vegas, NV | $35,405 | $35 674 |
| San Francisco, CA  | $30,732 | $16,612 |
What do you need to be an Airbnb host in Las Vegas?
Granted that you want to make money as a host, Las Vegas has some regulations that you need to understand before making any move. Laws were passed after illegal drug trafficking and the persistent increase in immoral behaviors among many hosting stations. This restricted hosting while residing outside the city, and many hosts could not manage to migrate and establish homes in Las Vegas. 
It would be best if you reside in the city to be a host. An out-of-state real estate investor may not thrive as an Airbnb host in Las Vegas. It calls for migration and establishing a permanent residential place for all Airbnb host investors in the city.
The average amount of money made by median Airbnb hosts
While renting a home has many risks, it is a good source of income, and many have converted it into a business. Most hosts rent their homes during vacations, holidays, and other social activities. A host makes a monthly income of $924 on average, but this depends on the amount of money they charge for specified durations, the quality of their homes, and the services they provide. 
It's quite often that many luxurious guest-hosting stations often have a lower occupancy rate because of the services provided. Most guests will prefer staying in a medium-price station that's affordable. Typically, some homes rent from $75 per night, while others will charge $500 or slightly more. This makes the difference in occupancy rate and the amount an Airbnb host earns. 
How to become an Airbnb super host and make money in Las Vegas and CA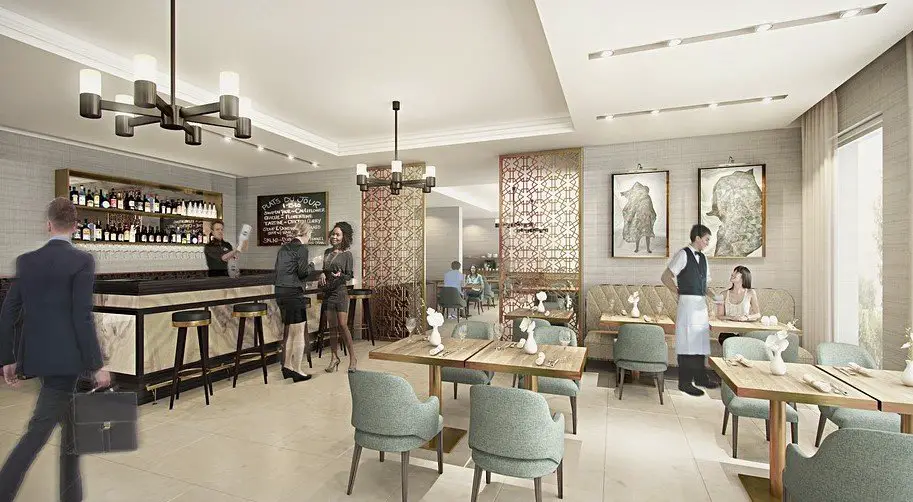 Moving from a host to a super host entails a few things, including investing in your property to get high returns. Since it's all about acclimating guests to a new environment and ensuring you compete favorably, here are some key things to keep in mind:
Ensuring legality
Protecting your investment ahead of time is important because you never know what might happen after your guests show up. Invest your time in research to determine whether it's legal to host in that area and confirm whether you meet all the requirements. The city needs to know that you are renting out your space. Also, check the rules and bylaws apart from the local laws enforced by condo boards, landlords, and homeowners associations. 
Know the upfront costs
Your home may seem perfect to you but not to your guests. Furnish everything and makes it new, even if you rent a spare room. You may need to invest in a new bed, mattress, and other assortments. Set aside at least $1,500 for every bedroom and $3,000 for the rest of the house. Begin by investing this amount of money in basic requirements like;
Toiletries and shampoo soap 
This is one of the requirements for any Airbnb since guests often need toiletries and shampoo soap for sanitation. It also makes them comfortable due to the provision of essential needs, enabling you to get along with them positively. 
Smart TV and Wi-Fi extenders
Besides renting their room or home for their reasons, most of them will need a form of entertainment during leisure time.
A digital entry system helps your Airbnb guests access the rooms without worrying about losing keys. It also enhances efficiency in accessing the rooms and other places they may like to explore. 
And, of course, you may fill the venue with other amenities depending on the type of guests you receive. Surprisingly, you are likely to get referrals from your guests if they enjoy your services. Plus, they may return next time because of your hospitality.
What is the average amount of money you can make per month as an Airbnb host in San Francisco, CA?
The USA is leading in Airbnb hosting and investment, and apartments and partial rentals in San Francisco, CA, are one of the more profitable in service provision. Based on the Airbnb pricing companies, your location is the main determinant of how much money you can make. 
Renting out a house or a two-bedroom apartment in CA will assure you about $1,607 per month. Before fees, you are likely to make over $6,487 monthly as a host. In addition, the night prices are high, and most Airbnb hosts will charge $247 per night, which is a good amount compared to other states.
Risks of making money as an Airbnb host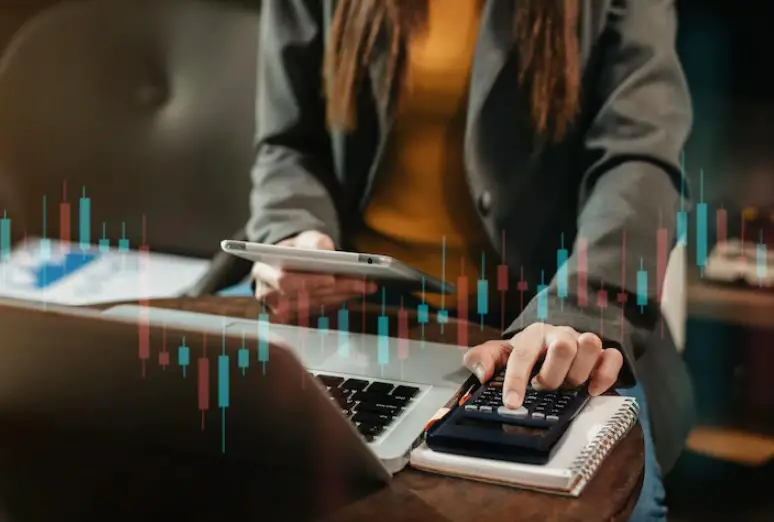 All businesses have challenges and risks, especially if working as an Airbnb host. Since you are unsure of your guests' characters, you have to take care of many issues in preparation for their coming. There are lots of obstacles you will encounter on the way. Here's what you need to know if new to Airbnb hosting.
Personal safety
When you are not around, renting a home safeguards you from physical violence and exposes your property to insecurity. Although you may want to stay somewhere else, you cannot compromise the safety of your important items. You have to look for a safer place to store anything of high sentimental value, like emergency cash and photo albums. 
On the other hand, things get trickier if you decide to rent part of your home and continue to stay within. It gives you the advantage of guarding your property, but some guests turn out to be dangerous to their Airbnb hosts. Running security checks may be important but not realistic as guests may be worried about your suspicion. 
Denied permission to continue hosting
It rarely happens, but it may happen if guests are not satisfied with your services. Consequently, you will get low ratings and negative reviews. The main cause is negligence to cater to their safety. For instance, failure to install smoke and carbon monoxide detectors and minimize health hazards may lead to discontinuity. Some guests may sue you if they get injured on your property due to any trip or fall hazard. Eventually, Airbnb may stop you from being a host because of such issues.
Another possibility of discontinued hosting results from initiating payment outside the Airbnb website. Some guests may prefer to make a direct deposit to evade the Airbnb guest fee. It may enable you to save 3% of the money, but Airbnb may decline to do further business with you for trying to circumvent the system.
Limited insurance and liability
Airbnb offers insurance of $1 million to 29 countries. Even if your country is under an insurance policy, it's important to note that it does not cover all aspects. The insurance does not protect against personal liability and theft. Moreover, it is indicated as a substitute for the host's insurance. Therefore, talk to your renter's insurance agency to include the protection of your property or use an umbrella policy instead. 
Final Words
You can make more money as an Airbnb host in Las Vegas and CA. However, ensure that you host according to the laws and make the place conducive for guests. Remember to follow the payment protocol to avoid discontinuity and work towards becoming a super host to make more money.
References:
https://www.ziprecruiter.com/Salaries/Airbnb-Host-Salary-in-Las-Vegas,NV
https://www.mashvisor.com/blog/house-hacking-airbnb-las-vegas/
Emma is a graduate of Domestic Science or Family and Consumer Sciences (Home Economics) from the University of Wisconsin. She has 7 years of experience Working with the strategic section of BestBuy and now writing full-time for Homeeon.
From Managing the Home, Interiors, Cleaning, and Exteriors to Gardening and everything about Making A Home Liveable – is her passion and this Homeeon is the result of this.
Emma loves decorating her home with the best stuff found online. She cares about quality over anything and writes reviews about them here in Homeeon. Get in touch with her over Pinterest.
Keep reading her blogs.