Last Updated on July 12, 2023 By Emma W. Thomas
The best way of finding an Airbnb that allows big parties is to ask your host whether you can invite friends and host a party before booking. You can also find it by booking a rental in a traditional setup like a boutique hotel. However, you are not allowed to host a party in an Airbnb rental.
List of 10 Best Airbnbs for Large Groups and Hosting Party
How Do I Find an Airbnb That Allows Big Parties?
Finding an Airbnb that allows big parties requires a bit of research and communication. Here are detailed steps to help you in your search:
Use Search Filters: Start by entering your desired location, travel dates, and the number of guests in Airbnb's search bar. Apply filters to specify the number of bedrooms, beds, and bathrooms needed to accommodate your party. This will narrow down the options to properties suitable for large groups.
Read House Rules: Click on the listings that catch your attention and carefully read the house rules section. Look for specific information about parties and events. Some hosts explicitly state whether parties are allowed or restricted. Pay attention to noise policies, occupancy limits, and any additional fees or requirements related to hosting gatherings.
Check Amenities and Space: Look for amenities that would be suitable for a big party, such as spacious living areas, outdoor spaces, or large dining tables. Photos and descriptions can give you an idea of the property's capacity and layout.
Contact Hosts: If you find a potential listing that seems suitable, it's important to reach out to the host directly. Use the "Contact host" or "Ask a Question" feature to inquire about their policy on hosting big parties. Communicate the details of your event, including the number of guests, the purpose of the party, and any specific requirements you have.
Check Reviews: Read through the reviews left by previous guests. Look for comments specifically mentioning hosting parties or events. Positive feedback regarding parties suggests that the property has successfully accommodated similar gatherings in the past.
Be Transparent: When communicating with hosts, be transparent about your intentions and expectations. Provide clear details about the nature of your event, including noise levels, duration, and any additional services or equipment you may require. Honesty and open communication help set the right expectations with the host.
Book in Advance: Large party-friendly accommodations tend to be in high demand. To secure the ideal property for your event, it's advisable to book well in advance, especially if you have specific dates in mind.
Airbnb Party Policy Explained
Airbnb's party policy aims to maintain a safe and respectful environment for hosts, guests, and the surrounding community. The policy outlines guidelines and restrictions regarding parties and events hosted at Airbnb listings. Here's an explanation of Airbnb's party policy:
Unauthorized Parties: Airbnb prohibits unauthorized parties, which are defined as gatherings that are not approved by the host or exceed the maximum number of guests allowed in the listing.
Host Authorization: Guests must obtain explicit permission from the host to host a party or event at an Airbnb property. Hosts have the right to set their own rules and restrictions regarding parties.
Open Invite Parties: Parties or events that involve open invitations to the general public, commercial purposes, or events with a cover charge are strictly prohibited.
Neighborhood Respect: Airbnb emphasizes the importance of respecting the neighbors and the community. Guests are expected to keep noise levels at a reasonable level and avoid causing disturbances or disruptions.
Host Responsibility: Hosts are responsible for setting clear house rules regarding parties and events. They have the authority to establish restrictions on the number of guests, noise levels, and any other relevant guidelines.
Consequences of Policy Violations: Violation of Airbnb's party policy can result in penalties, including account suspension, removal from the platform, and potential legal actions.
Can You Throw A Party In An Airbnb?
Whether or not you can throw a party in an Airbnb property depends on the specific rules and policies set by the host. While some hosts may allow parties or events, others may have restrictions or explicitly prohibit them. It is essential to carefully read the listing description, house rules, and any communication from the host to determine if parties are permitted.
If the host allows parties, it is still crucial to be respectful of the property, the neighbors, and any guidelines provided by the host. Guests should communicate their plans with the host, including the nature of the event, the number of attendees, and any specific requirements or restrictions the host may have.
Activities Airbnb considers to be a parties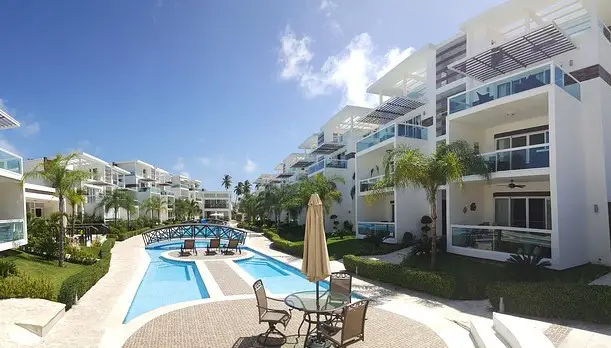 Although Airbnb doesn't allow parties, it may allow some gathering activities to be permitted parties. The only restriction to keep in mind is that your group should not have more than 16 members. You must also be on the same page with your host, meaning you communicated clearly before booking time. Also, Airbnb could permit baby showers, bridal showers, wedding receptions, and elopement as parties as long as you strictly adhere to the regulations. 
Penalties for holding big parties on Airbnb
Airbnb has long been long restricting parties for guests. Most guests may seem respectful; some violate their hosts' house rules by sneaking in other people not included in the booking process. Airbnb doesn't follow up to check the number of guests who turn up except as indicated on the booking list. However, if noticed or reported by a neighbor, you may be subject to removal from Airbnb's platform. Guests who violate this rule may also have their accounts removed from Airbnb.
Airbnb may also remove the listings if they discover a host who allows unauthorized parties that violate their parties' policy. In some cases, the host may be requested to update their rules. Such guests may leave negative reviews, which are also subject to removal from the platform by Airbnb. 
How Airbnb discovers unauthorized parties?
None of the Airbnb officials is sent to confirm whether you hold a party or have more than 16 guests in your host's rentals. The platform is currently working on risk detection technology that reveals parties before they commence. Airbnb receives reports of any listings that interrupt the community from the neighbors and other members staying within the host's environment. 
Once notified, the host has to update the rules or suspend the listing. Members of the local community report to the neighborhood support that provides a link to local emergency services. Once the report is made, an email is sent to let the reporter know the action to be taken when the party is still in progress. Certain reservations confirmed to be high risks of holding unauthorized parties may also be blocked by Airbnb.
Airbnb may also discover it through listings that violate party rules through descriptions, photos, titles, or any content that describes the reservation as event-friendly or party-friendly. Similarly, hosts who advertise their reservations for events and gatherings that can hold more than 16 people may have their listings suspended for 30 days till the violating content is removed.  
Regulating big parties as an Airbnb host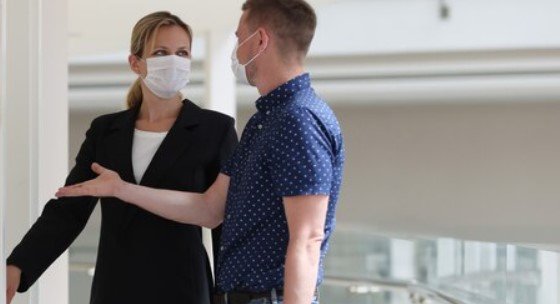 Airbnb's stringent measures on banning parties may not be sufficient to protect hosts from harsh guests. There are, however, a few things to consider and implement as a host to avoid getting your account suspended from Airbnb because of disobedient and irresponsible guests. 
Avoid suspicious bookings that hide parties
For instance, a 23-year-old teenager booking your reservation on the same day, say Friday night is suspicious. Strictly restrict same-day booking and don't allow reservations for a single night. Avoid instant bookings from the same area as your property.
Avoid single-night reservations
It is one of the best ways to distinguish guests who will just come to have parties and those who are legitimately coming to enjoy their leisure time. It's quite true that guests who may want to have parties will not want to spend more. Extend the reservation period to at least 3 to 5 days at most. 
Set house rules and damage deposits
Develop clear rules to let your guests know what you expect of them in advance. These should include the maximum number of occupants, the damage fee if the guests damage any of your property, and strictly prohibiting partying. Also, remember to include the actions you will take in case of guests break any of these rules. 
It will help you get obedient, responsible, and careful guests. Consider hiking the fee to be paid when your property is damaged so that the guest can value them. Furthermore, it also helps them give you an easy time since you won't have to spend time monitoring them. 
Be keen about the way you describe your property
Avoid using a description that will make guests think your rentals are eligible to hold any event. Be precise and emphasize what you expect them to do. Also, remind them to go through the house rules in your description.
Get to know your guests 
Analyze each guest's past reviews from other hosts. It is worth noting that those with positive reviews tend to adhere to the house rules and leave you with positive feedback together with a good rating. However, this technique works well for guests who frequently use Airbnb. Remember to ask them why they would like to stay at your place and their experience of their previous stay.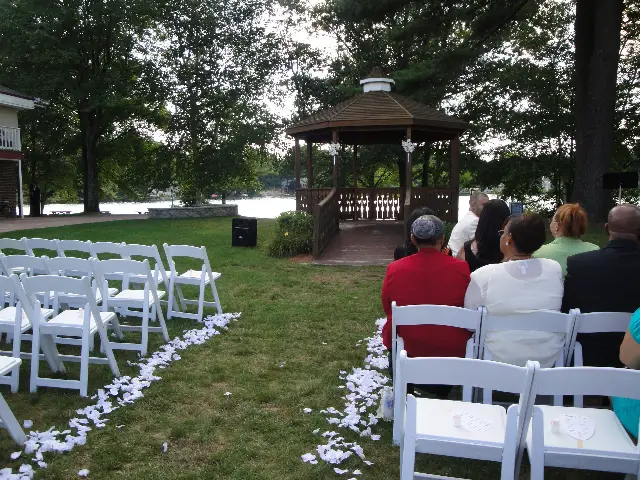 Beware of new accounts. Some guests may use new accounts to conceal their true identity character-wise. Always interrogate guests with new accounts, restrict instant bookings and get to know the duration of their staying your rentals before allowing them in. Be polite and tell such guests that you need to prepare the house well, and would like to know a bit more about them, without forgetting to mention the house rules as is your routine.
Use monitoring devices
Installing noise monitoring devices in your home makes it easy to monitor the suspicious activities of your guests. You can also take any action and report to the local security services if guests decide to throw a party before it's too late. More devices are available at Airbnb home security to provide you with a comfortable environment in the presence of whoever you are hosting. Don't put cameras in their rooms as you monitor the guests since they deserve privacy. 
Have a good standing with your neighbors
If possible, exchange your contacts in case of an emergency arising from misbehaving guests. Instead of contacting the local authorities, your neighbors can be the first line of defense against any guest who tries to start partying. It is also important when you plan to host individuals who you aren't sure of their character but would like to leave your house for one reason or another. In such instances, your neighbor can easily keep an eye on your property and notify you of any suspicious activity.
Reporting
Let the local authorities know of any unusual activity in your homestead if it is caused by the people you are hosting. It saves you more trouble and gives the police a chance to investigate parties. Although such guests may leave negative reviews, Airbnb is likely to remove them if the guests had parties because of violating the set regulations. 
Frequently Asked Questions
Why did Airbnb ban parties?
Following the increased cases of destruction of many hosts' property, Airbnb decided to ban all parties for guests of all ages. Apart from that, cases of injured victims rose because Airbnb allowed parties, leading to increased immorality. The last case was about the Halloween shooting at an Airbnb party, resulting in an immediate ban of Airbnb hosts from allowing guests to have parties.
Is a bachelorette party counted as a party on Airbnb?
Airbnb allows bachelorette meetings and gatherings as long as the individuals stick to the party policy. The platform allows it since most of these parties usually have few members, but they should not exceed 16. The members involved should not destroy the host's property, drinking parties, and any other activity that could cost the homeowner. 
What happens if you throw a party on an Airbnb host?
Going against the policies of Airbnb by throwing parties puts you at risk, even if the party has less than 16 people. The hosts have a right to report you to Airbnb for further action. Some hosts may try to throw you out if you become reluctant to follow their house rules about parties. 
Final Thoughts!
It is not easy to find an Airbnb host that allows big parties due to banning protocols set by Airbnb. Preferably, have small meetings with a few people, and don't treat them like parties. Being careful about your host's property is important to avoid incurring extra costs for damage because of partying.
References:
https://www.peerspace.com/resources/airbnb-for-events/
https://www.airbnb.com/help/article/2704/party-and-events-policy
Emma is a graduate of Domestic Science or Family and Consumer Sciences (Home Economics) from the University of Wisconsin. She has 7 years of experience Working with the strategic section of BestBuy and now writing full-time for Homeeon.
From Managing the Home, Interiors, Cleaning, and Exteriors to Gardening and everything about Making A Home Liveable – is her passion and this Homeeon is the result of this.
Emma loves decorating her home with the best stuff found online. She cares about quality over anything and writes reviews about them here in Homeeon. Get in touch with her over Pinterest.
Keep reading her blogs.