Last Updated on September 24, 2022 by
Customarily, a close friend, relative, or partner to the mother-to-be should host and pay for the baby shower. In fact, if you are the host, you should ensure no cost goes to the parents-to-be. It is not a must to foot the bill as an individual; you can co-share with those you intend to co-host together.
A baby shower is where people close to the parents-to-be collaborate to host a party to appreciate the mother-to-be as she waits for the newborn. In such a case, budgeting plays a huge role. You should plan the finances well to avoid overspending or leaving the parents-to-be disappointed. You should also pick the venue and plan the activities of the day.
The invite list should also be there . Also, decide on who and how the invites should be sent. Unlike in the past when ladies were the only ones present, men can also attend the party these days. It is no longer a women-only affair. But, always consult the mother-to-be to ensure they are comfortable with your arrangements. 
Below, we seek to answer other questions about baby showers and etiquettes to help you plan accordingly.
Read on!
What to consider when making a baby shower budget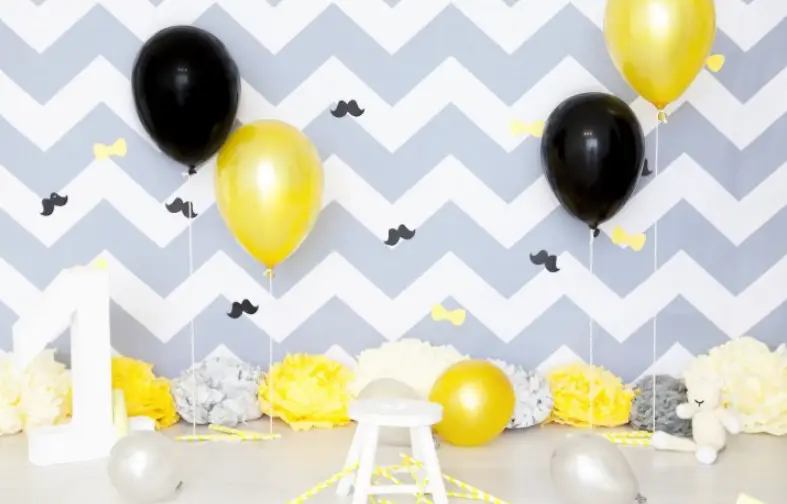 As the host, the baby shower budget falls on you, and you should plan how to finance it. You will have to cater for the cost of venue, food and beverages, games, and decorations.
Always pick a venue that will host all the guests comfortably. And, if the guest list is long, ensure you have enough space and food. However, always limit the number of attendees as there is nothing worse than having a party where you can barely see who made it and who did not due to congestion.
Prepare food and beverages based on the number of guests you invite. You can get a catering company if it's a large party. But, for smaller parties, do the cooking yourself to reduce the budget. 
Check with the parents-to-be if they want to do a gender reveal during the party so you can do decorations according to the gender of the baby. Typically blue is used for a boy, and pink is for a girl. If you are unsure about the gender or the parents and do not want to reveal it, mix the two colors.
Use the internet to send invitations as it will save you one the cost. You can use emails, messages, or even phone calls. It is cheaper than using cards. 
The gifts are not part of the baby shower budget, as each guest will bring presents. As the host, you should buy a present within your budget considering the other preparations costs. 
Baby shower etiquette
Some guidelines or suggestions are unspoken, but they are in any party, whether formal or informal. And baby showers are not any different.
Depending on the parents-to-be or the hosts, there can be several baby shower gifts or expectations from the host, the parent, and even the guests.
Here are some of the questions that guide baby shower parties:
What is expected of the parents-to-be?
A baby shower is done to celebrate the parents and the baby they are about to have. The expectations from them are typically minute. If you are a parent-to-be, all you have to do is show up to the party at the specified time, accept the gifts, and be a gracious guest at your party.
How many baby showers can one have?
One party was enough back in the day, but recently, as the parents-to-be, this decision is completely out of your hands; people will throw you more than one baby shower. However, if you feel overwhelmed, you can politely ask your close friends and family to come together and have one party.
As an adult, you may have different friend groups. The inner circles and outer circles can decide to hold parties at different times. If you find mixing all their friends a tiring task you can opt for several small parties.
Also, if it is your first child, you may end up with multiple showers as everyone is excited to welcome you into parenthood. However, the excitement might not be on the same level as the first for subsequent pregnancies. There could be one party or even none in some cases. This is not to say that you cannot have more baby showers than you did with the first pregnancy. 
Baby showers for subsequent pregnancies have only become popular in recent times. More parties equal more gifts.
Can I throw my baby shower?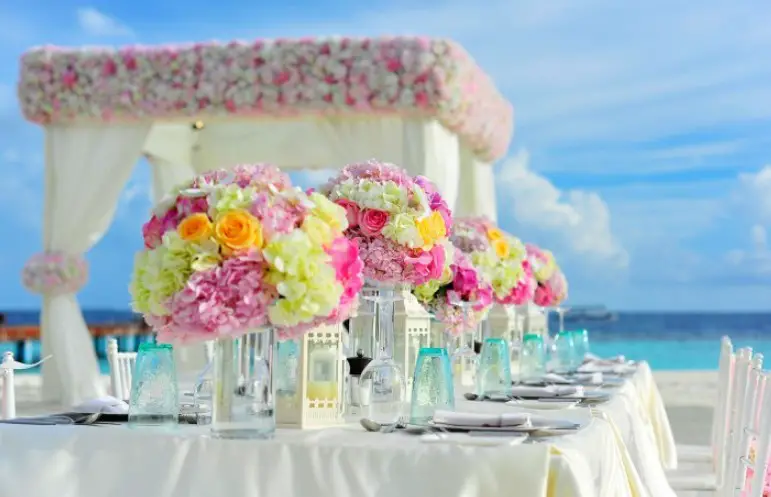 It is not customary for the parents-to-be to throw a baby shower party. However, we are in the 21st century, and anything is possible.
Throwing yourself a baby shower can come off greedy, and people might think all you are interested in is what presents they bring you. So for this reason, it is only right that you let other people close to you prepare the party for you. 
Who can I invite to a baby shower?
Baby showers are an intimate thing, you can invite whoever you want, but the priority should be people who have a close relationship with the parents-to-be. You can invite close relatives like grandparents, uncles, aunties, workmates, cousins, friends, and neighbors. 
You can hold a baby shower at someone's home, hotels, parks, or even restaurants. Depending on the space available, you can send many or few invites. However, you should avoid inviting too many people to the party. Overcrowding in small areas is not encouraged, especially with covid19 pandemic, plus the parents-to-be might feel unease. Always consult them if they are comfortable with the number you intend to host. 
Virtual baby showers are also something to consider. In this coronavirus era, a pregnant mom should be kept safe and far away from any dangers. Hosting a virtual party can be a good idea to eliminate the threat.
How long should a baby shower be?
There is no set time limit for the shower, unlike formal meetings or parties, but you should be mindful of the mother-to-be.
A short period is enough to ensure that the mom has enough time to go and rest afterward. Also, if the party is long, you can ensure that it is held in a comfortable environment that will not be exhausting to the mother.
At least 2 to 3 hours is a good period to cover all scheduled activities and present gifts to the parent. Virtual baby showers can be shorter; half an hour to one-hour maximum is enough to have everything done.
Is it okay to register for baby shower gifts?
Registering for gifts is a good way to direct the guests on what to get the parents to be and reduce the chances of getting redundant presents. It is very okay to create a registry for the gifts you would want to get. However, you have to be considerate to your guests. Pick reasonably priced gifts or stores for the guests to shop at, be modest about the presents you request, and give them enough time to buy. 
Some guests might want to go beyond what you have asked for; this is okay because it will be their own decision.
However, give the guest some room to decide what they need to buy since not everyone might be comfortable purchasing the gifts you specify on your registry. So, be flexible with your expectation. You can even decide to collect the money that everyone can offer and then do the shopping yourself. 
Should I send thank you notes after the party?
Appreciating people who came to your baby shower and gifted you a present is a small but good gesture. After the party, write down a short and meaningful thank you note to the guests and let them know you are happy to have them in your life.
Send the thank you notes before your child is born. Free time will be limited once the baby comes, so it might be harder to send them out that time.
Is there a specific theme for all baby showers?
There is no specific theme for baby showers. But since you can only host if you are close to the parents-to-be, you should know the expectations of the parents. It won't hurt to consult the parents on what is acceptable to them. Otherwise, if the party is a surprise, go for what you love and think is right.
Final Thought
Baby showers are personal and often private parties; the host should not be a stranger to the parents-to-be. Close friends and relatives can host and pay for the party. Most times, the host will bring the guests together and ask for contributions towards the party, or if they are capable, they will foot the bill. As the parent, all you have to do is come in as the honorable guest.
https://webbabyshower.com/guides/who-pays-for-a-baby-shower/
https://www.whattoexpect.com/pregnancy/ask-heidi/baby-shower-etiquette.aspx