Last Updated on January 18, 2022 by
Short-term rental apartments are the latest trends. They provide better space and security than hotels. There are sites that give lists of these kinds of apartments to make it easier for anyone looking for one. Some of these sites include 9flats, Airbnb, atraveo, homestay.com, and Expedia, to mention a few.
Which Are The Top-Most Best Sites For Short-Term Rental Apartments In The USA?
Sites with short-term rental apartments have registered a significant rise in recent years. They gain popularity every day due to the increase in their roles. For this reason, it isn't easy to find the best site, as they are all good. But, a few stand out due to their way of interacting with clients and the services they provide. Some of the sites to find short-term rental apartments include;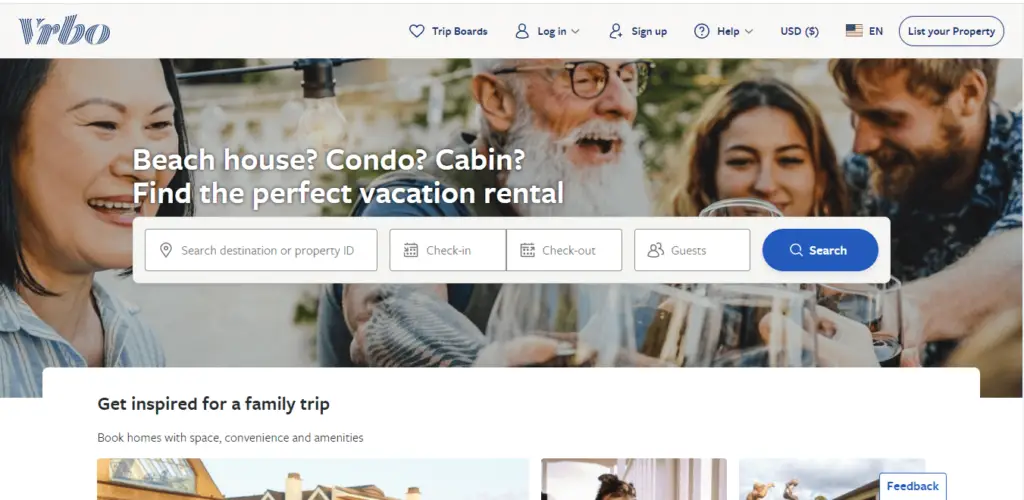 This site previously went under the name "vacation rental by owner." Its name changed after merging with another site known as HomeAway. They relaunched as VRBO in partnership with the Expedia Group and began a specialty in providing short-term vacation rentals in the USA. After the merge, the site became one of the most popular rental listings.
Hosts renting their property on this site pay an annual subscription of $499. Alternatively, they can pay for booking through this site. In this case, they produce a 5% commission and 3% charge on their credit card per booking.
Some of the reasons that make VRBO a top site for listing short-term rental apartments are that they only provide listings for private short-term rental apartments. Privacy is vital, especially when on vacation with family. They also help the hosts by requesting guests to pay a service fee of 12% of the booking charges. After paying these charges, there is assurance that the guest will avail themselves for the booking. It serves as a commitment to prevent losses for the apartment owners.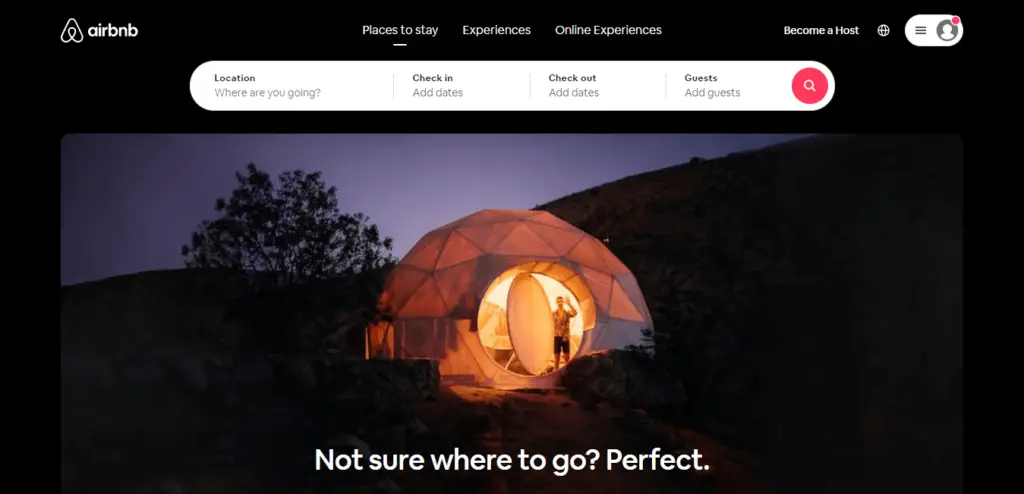 Airbnb is listed as the best and most trusted rental site in the USA and abroad since it offers benefits to both the host and the guest. For instance, the most apparent use is the opportunity for the hosts to make money from listing their rental apartments with them. This site provides over 7 million short-term rental apartments in their listing for the guests. Such a number offers a wide range of options to choose from. The reason behind their large numbers is that Airbnb is the fastest-growing rental site and it has earned great brand recognition from both the hosts and guests.
Unlike other sites, Airbnb does not request any service fee when listing a property. Such a feature is enough to make it the best option as it helps save some money that could be used elsewhere. These sites allow the host to pay them after a successful booking. Depending on the location, the guests pay 15% per booking. Their flexibility to receive payment from the hosts attracts more people to list their properties here.
One good attribute about this site is that they offer a guaranteed insurance policy of $1 million to all their hosts. No other place gives such kind of protection to the host. With such, they cater for all damages caused by guests during their stay in the apartment. They also do not charge to create a listing with them. On top of this, they have low service charges, ranging between $3 and 15 per booking. The costs depend on the location of the property in question.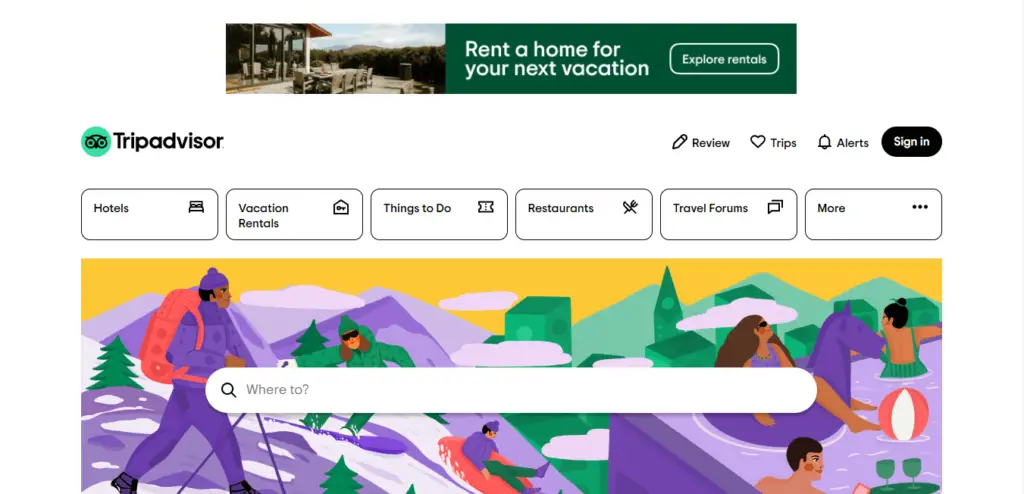 Trip advisor is among the oldest short-term rental sites in the USA. It began in the year 2000, receiving excellent brand recognition from their knowledge of ideal rental places. Besides vacation apartments, the site is famous for its reviews on over 859 million restaurants and hotels. They have a fixed charge of a 3% commission per booking payable by the host. When listing with Trip Advisor, the best thing is that the property automatically gets featured on FlipKey. 
The property listing with this site is free, making it an option for a wide range of hosts. They also have low commission rates of 3% per booking, enabling property owners to make more money. Trip advisor is also top-rated with high reviews, especially on their unique short-term rental apartments. As for the guests, they benefit from this site due to their low charges ranging from 8%-16%. Sometimes depending on the booking season, their costs go more down.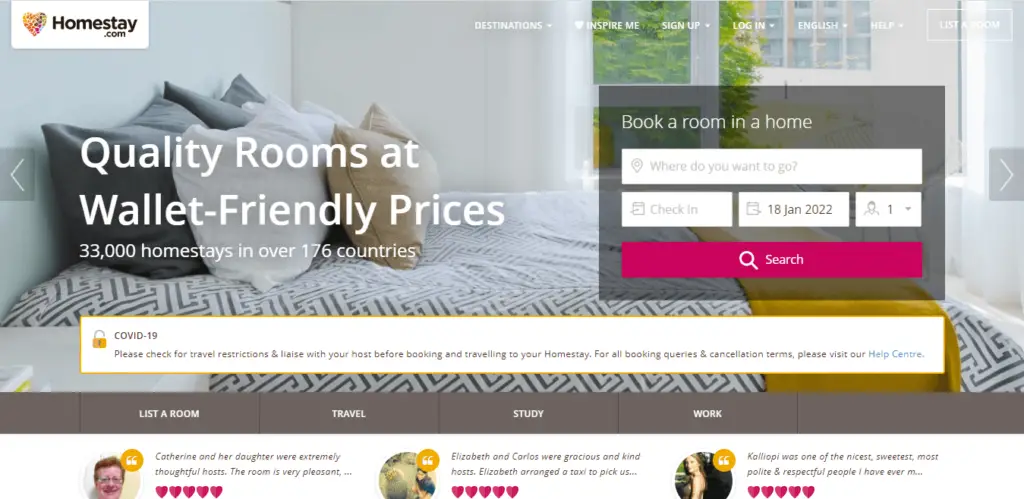 Homestay.com is another best short-term rental apartment listing site. The site receives a listing of apartments in over 160 countries creating a wide range for the guests. One unique feature about Homestay.com is that they allow host exchange. When a host accommodates you, they move to your place until your booking dates end. Their rates tend to be lower and more affordable than other websites. 
Other than host exchange, the site also allows barter services. For example, a host can offer their cooking, laundry, and cleaning services if the guests request them. In this case, they negotiate privately without including the site. 
As for their charges, the host pays a 3% commission on every booking. Homestay.com allows price negotiation between the guest and host. In the process, the guest can ask any question related to the property, including their terms and conditions. Another most exciting thing about this site is that guests can offer to work in the property in exchange for accommodation for the allowed period—college students undertaking field research benefit most from this site.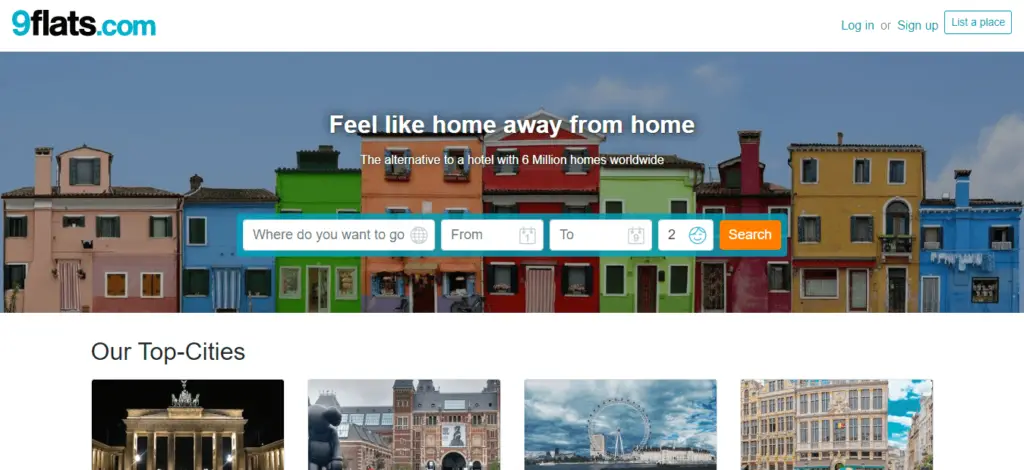 9flats is an upcoming website for short-term rental apartments launched in 2011. Being new does not exclude it from the best site list. Europe has the most significant number of properties listed on this site. Their charges are fair, ranging from 12% to 15 % per booking. 
9flats has listings of unique short-term rental apartments among all other sites. Some of the distinctive properties here include castles, treehouses, and boats. The hosts pay a fee of 12% upon instant booking and 15% for the non-instant ones. Guests do not pay any booking fees as with other sites.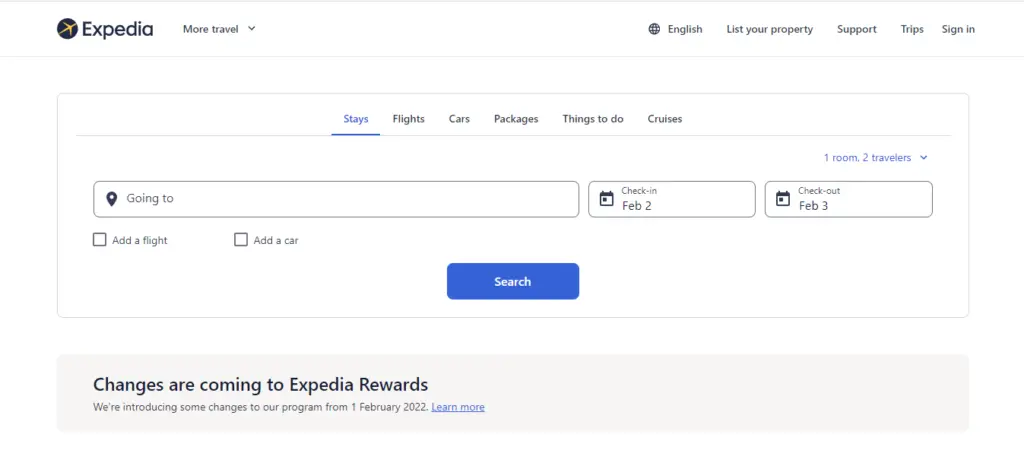 It is among the best and largest online short-term traveling shops. They ensure properties listed with them have ample security for the safety of their guests. Other than short-term rental apartments, they list hotels, guest houses, villas, and motels. One good thing about Expedia is that they offer safe booking options for their guests like accommodation, cruise ships, and car rentals.
Among the reasons Expedia is a top site is that it is a world-renowned OTA which makes it attract guests and hosts worldwide. People also use it from the beginning of a getaway to the end. They achieve this using the Expedia option of purchasing tickets and making bookings for the entire trip. It is easier to do everything under one site than making bookings using different companies.
What Are Short-Term Rental Apartments?
A short-term rental apartment has leases not longer than a month. The high rise in preference of the short-term Airbnb is due to the feeling that comes with it creating a home-like environment. They also tend to be luxurious with better privacy options. Unlike hotels, they are spacious with larger parking lots for your car.
In the 2000s, short-term rentals were only available in motels, hotels, and cottages. Property managers can now offer their property for a few days or weeks. We now have property owners listing their apartments as short-term leases. 
Most landlords prefer to list their apartments as short-term as they have higher returns on investment. The most affected areas are big cities and tourist destinations. People visit these places for a week or two. Instead of going to the hotels as people did earlier, they opt for short-term apartment leases. To them, it is a cheaper option with better facilities.
Which Is Better Between Short-Term And Long-Term Rentals?
Both short and long-term leases have their pros and cons. Short-term rentals best serve people relocating for jobs that take less than a month in a new place. They also do better for people on getaways or when there are renovations in their homes. Below is a comparison between the two apartment rental options;
| | |
| --- | --- |
| Short-term rentals | Long-term rentals |
| Offers movement flexibility | The best option when looking for financial stability |
| Provides you with cost limits | Enables you to make long-term financial plans |
| They tend to be more convenient | Offer long term security and value |
| Cons | |
| Lacks stability and security options | The application process is in-depth and more complex |
| A lot of relocation costs every time you move out | A lot of fixed terms that are legally bonded |
Conclusion
There are many sites with listings of short-term rental apartments, which are the latest trend in the accommodation sector. You only get to choose the best depending on the kind of services they offer. For example, homestay.com provides an excellent deal for people who have less to spend. For instance, students carrying out research studies in an area can highly benefit from this site. They could work for the Homeowner and, in return, get accommodation services.