Last Updated on January 18, 2022 by
Apartment application involves contract signing. Like any other agreement, you must indicate the start and end dates. In this case, a residency form provides the date of the beginning of the residency, including details of your former place of residence. 
If you are moving out for the first time, there's a need to write from your parent's home to your apartment. Remember also to add the end of contract dates.
What Do You Fill For Residency From And To In Apartment Application?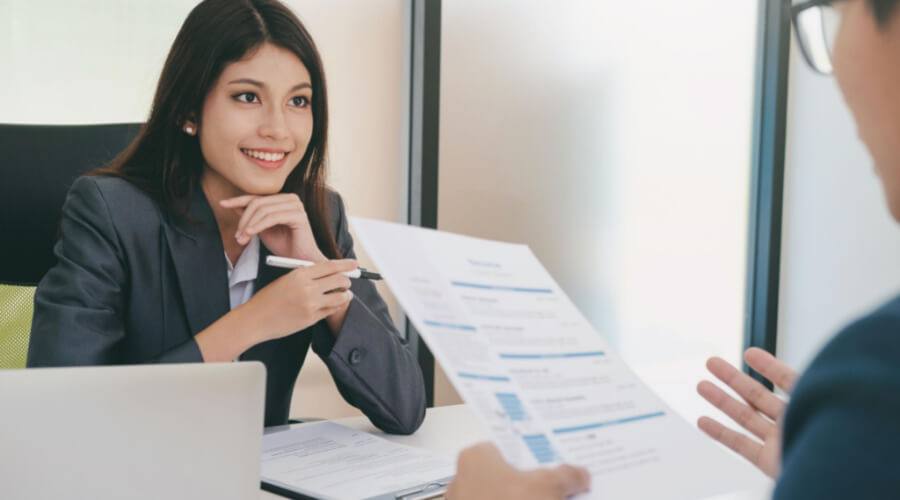 When applying for an apartment, there is a filling form provided. Here, you must give all the required details for a successful apartment application. There is a section for residency from and to which is an issue to many people. When it comes to this part, there are two things needed.
The first one is the residency. You must give details of the current place you live in. If moving out for the first time, you fill in your parent's house details. You should indicate the unit number of your current apartment for those living alone, such as building and zip+4code. You also provide the date you intend to begin your lease in the same space. Landlords use this date to calculate your lease period.
The second part with residency requires you to fill in the date you want to end your lease. In most cases, people also add details of the apartment they intend to move into. These dates are crucial since after signing the agreement, there should be no extra charges or changes in rental fees. After your leasing period, as indicated in the contract, comes to an end, the landlord has the right to do whatever they want. They may decide to maintain the charges or increase the same. You can either move out or sign another contract to continue living in the apartment.                 
How Long Does The Apartment Application Approval Take?
Under normal circumstances, applications take less than seventy-two hours to get approved or rejected. They get dismissed when the management detects any form of foul play from the provided details and documents. Landlords are different and can take more or less time, depending on their situation. Some places have higher housing demand than others. In such a case, the application process and approval take longer. 
Be sure to check with your landlord when delivering the application documents. In some places, you can get approval on the same day. It usually happens with money-hungry landlords who are desperate to rent their apartments. In most cases, they do this to apartments that recently underwent renovation. The renovation process is expensive. It is only fair for the condo to start generating income when they are done with refurnishing. 
Landlords who take time to approve applications are the keen type. They must ensure that every potential client has a good credit history. They also want to confirm that you can afford to pay rent without straining by checking your rental and employment history. Some go as far as asking for a recommendation letter from the previous landlord. With this, they get assurance of your morals and rent-paying abilities.
After approval by the landlord, you decide whether to sign the lease and move in or not. For apartments where you have to live with roommates, they must also sign the agreement.  You will then have to go through what the contract says and see whether they meet your term conditions. If there are any concerns, you can talk them out with the management before moving in.
What Is The Apartment Application Process?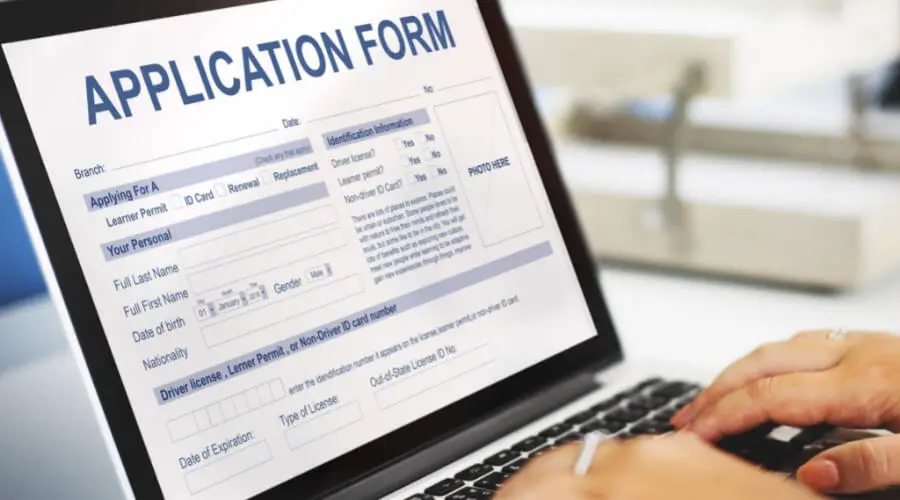 After finding the apartment that suits your needs, you must complete the application process. Only by doing so do you get closer to settling down into your new home. Below is a guide on the apartment application process.
1. Filling out the application forms; is the most basic thing throughout the process. You need to reach out to the landlord or the apartment management of the property that interests you and get a rental application form. For those planning to have a roommate, ensure they co-sign. Some places have online platforms where you can access their application forms. It is the best choice, especially for busy individuals. As much as these forms may be different, some information is basic in all of them. Such details include your name, phone number, email, current address, income and employment information, pets, landlord references, background information and personal references. 
2. Payment of apartment application fees; paying the application fee helps cover the funds used to investigate your background checks and credit abilities. In most states, it is non-refundable whether you take the apartment or not. Other charges, such as processing fees, are refundable when you fail to get the apartment.
3. Providing proof of your rent-paying abilities; It should not come as a surprise since no one wants to deal with fights and quarrels due to late payments. Providing the documents for this purpose is the most important step during the application process. Some landlords request for latest bank statements. These checks take the longest to verify and may delay the approval process.
4. Provide references from previous landlords; the type of references a landlord gets about you can make or break your application. Even without a rental history, they carry background checks and make calls for people to vouch on your character. One landlord's positive response is enough to facilitate your rental abilities in other properties. 
At this stage, you also get to show your potential landlord the type of renter you are. Some people are noisy, harsh and rarely agree with the building's policy. Here you show them your good side and ability to cohabit with other people. 
5. Sign the lease agreement; once you have gone through all the steps, checked the premises, and are sure it suits your needs, sign the agreement. Before doing so, talk with the landlord for more details, such as security deposits and other associated fees. It is also when you ask how and when you can get your apartment keys.ss
Remember to go through the lease carefully before signing. It is essential to understand all the details, including the consequences of breaking the agreement before your move-out date. Once you are satisfied with the apartment features, rules and regulations, go ahead and sign.
What Are The Requirements During The Apartment Application Process?
All the requirements needed for your apartment application process serve as references. Others prove your rent-paying abilities and that you are suitable to rent an apartment. Some of these requirements include;
Bank Statements
Some people are self-employed and do not have pay stubs. In this case, bank statements serve as an alternative. Landlords request the last two months' bank statements which show the amount of money you have to determine your ability to pay rent.
Pay Stubs
Some people are desperate and willing to do anything to get an apartment. They act desperate to the extent of lying about their employment status. For these reasons, landlords made it a tendency to request a pay stub as part of the application process. Due to the increase in fraudsters, there is a lot of keenness applied when checking pay stubs. In most cases, an applicant needs to provide two latest pay stubs.
Identification Documents
These include your photos and identification card copies. They serve as proof of you being who you say you are. At this point, you bring in any documents showing your identity. A driver's license can also serve the purpose. Most landlords are strict and have made these documents a must-have for the application. For non-US residents, you can produce other documents like the 1040-NR and nonresident alien income tax. It shows that the state is aware of your legal presence in the country.
Social Security Number
It is unwise to share your social security number with anyone. However, when renting an apartment, you must provide it. The property manager and landlords use it to carry out credit checks. With this, they can determine how good a tenant you are and how efficient you are with paying your bills. People without social security numbers can have someone co-sign their application form. For security purposes, avoid leaving it in visible places since malicious people might use it against you.
The table below shows other documents required and their use during the application process;
| | |
| --- | --- |
| Document  | Use in the application process |
| Pet formation | Shows the behavioral attributes of your pet |
| Resume | To show your job holding abilities |
| References | To provide information about your attributes |
| Vehicle registration | It shows proof of insurance |
Conclusion
During the application process, the residency details confuse most people. They do not know what to write in the form for 'From and To' options. The required information is your last place of residency and the dates you expect to move into your new apartment. You also provide the date you plan to end your tenancy. This information helps the landlord plan ahead for their property, like when you move out.