A fire stick is not necessary if you have the newest smart TV with all streaming services. You will connect your TV to the internet through Wi-Fi or wired connection and enjoy various services. But, if you own an old smart TV and want to enjoy diverse content from almost all digital applications, then YES, a fire stick comes in handy. 
For Your Smart TV to operate at its optimum without a fire stick, it needs a connection to the internet, may it be Wi-Fi or cable internet.
The latest televisions have many features. These features may be toned down hence limiting the TV's abilities. Here is where the fire stick comes into play as an add-on to your smart TV.
Read on to know more about the fire stick, its installation, functionalities, and other additional features. 
So How Do You Use A Fire Stick?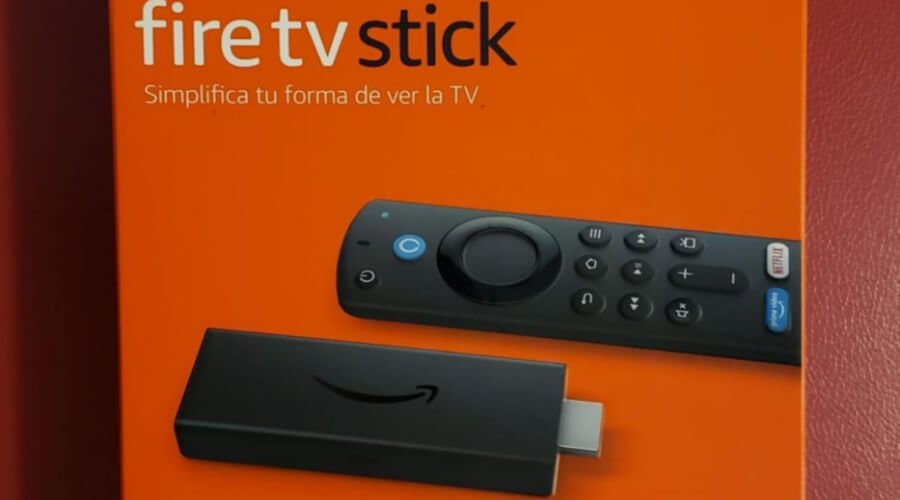 A fire stick is a powerful streaming media device that converts your TV set into a smart TV. With it, you can comfortably access movies, TV shows, apps, and games. Yes, it is a small device, but it packs in pretty great hardware inside. It comes with a quad-core processor and support for fast Wi-Fi.
To use a fire stick, you should have a registered account with your service provider, for example, Amazon. If you do not already have an account with a service provider, you will see an option to create one during the setup process.
An account is needed since a fire stick primarily serves the service provider's content to help in streaming and all other functions that it comes bearing.
How To Install A Fire Stick
When you buy a fire stick, you will receive a package that contains; a new fire stick, a remote, a USB cable and power adapter, an HDMI extender, 2-triple-A batteries, and a guide to help you out
Step 1: To start with, connect the power adapter to a fire stick. Then plug the other end of the Fire Stick into the HDMI port available on your TV. 
Step 2: Switch on the TV and select the HDMI input channel for the port you have used to connect your fire stick. 
Step 3: A loading screen with the fire stick logo will be visible on your TV. Load batteries in your remote and now pair it up with the fire stick. 
Step 4: Follow the instructions prompts and connect your device to the internet via Wi-Fi.
Although the fire stick is quite good and easy to use, it may not be for everyone. 
Some Of The Reasons For This May Include:
It doesn't mirror your phone, tablet, laptop, and other devices on your TV like Chromecast and other streaming devices.
However, it comes with some good features.
Fire Stick Features That Make It Useful Even If You Own A Smart TV
1. Easy To Use: A fire stick service provider ensures that their device comes pre-registered. You do not have to go through the hassle of registering the device first before using it.
All you need to do once you acquire it is to have a subscription that you have paid for, set the fire stick up, and connect it to a TV, along with reliable internet.
2. Parental Controls: A fire stick comes with handy parental controls settings. You can set a PIN to restrict access to mature content. The service provider ensures that all the movies and TV shows in their catalog and apps from their App store come with a maturity rating.
You can easily restrict any content that may not be suitable for young ones. 
3. Data Usage Tracking: You can track how much data you use at any given time. This is done by the use of a data monitoring function installed in a fire stick. You can select your preferred viewing quality to manage data use. Also, the fire stick can be configured to alert you before the data exceeds your preset limit.
4. Prime-Content: Most service providers say that a fire stick offers over a thousand movies, TV episodes, sports, news, music, and games. The selection varies from Bollywood's latest movies to all-time Hollywood blockbusters. Depending on your service provider, you will receive as much as they can offer you. However, this may depend on your subscriptions and free-to-air services.
5. Voice Search On Remote:  This is an eccentric feature of a fire stick. Voice Remote responds instantly and lets you search easily and quickly for the content you want using your voice.
6. Incredible Speed: Unlike the smart TV, a fire stick is quick; it works on a one megabyte per second plan and streams HD. The Internal storage can expand, as it only comes with around five gigabytes of free space.
Other Features On A Fire Stick May Include;
1. Easy connection to Bluetooth headphones or speakers to a firestick
2. Many apps are available on a fire stick and the app store and play store.
3. You can connect your phone to a fire stick and use it as a keyboard.
4. Most TV remotes work fine with a fire stick. Therefore, you do not have to use two remotes at the same time.
5. You can play videos directly from Prime video and even YouTube apps from your mobile to your fire stick with one click. 
Note: You should have the same account registered on both devices for this feature to work smoothly without any hitches.
What Is The Price Of A Fire Stick, And Where Can You Get One?
The most common fire stick is priced around 75-100 dollars. It is available on shopping websites, with Amazon being the most reliable online shop for fire sticks.  Amazon also has a fire stick of its own.
Is It Necessary To Have A Monthly Subscription When You Have A Fire Stick?
You can install many apps on a fire stick that let you watch movies and TV shows free of charge. With free apps, all you need is a reliable internet connection. Nonetheless, some apps, such as Netflix, require a paid monthly subscription fee to access the content.
The Fire Stick also allows you to access live United States TV channels for free via third-party apps. However, to enjoy extra services, you need monthly subscriptions. 
Is A Fire Stick Compatible With Any Television?
Firesticks are compatible with all televisions, including non-smart TVs. All you need is to connect your fire stick to the non-smart TV via the HDMI port and enjoy all services that you would in a smart TV.
Why Is A Fire Stick Needed When You Already Own A Smart TV?
Many TV brands do not provide all the necessary apps needed on smart TV. For instance, all targeted applications or functions for streaming videos, Netflix, and gaming, as well as utility applications for weather, etc., are available on the fire stick. But some smart TV does not offer maximum outputs.
A Firestick which sometimes can be called a Roku stick is a terrific, low-cost addition to your selections of entertainment technology in your home or office.
How Does A Fire Stick Work?
A fire stick relies on optimized and periodically renewed computing resources and software. It is made for data transfer and transmission stick purposes.
It depends on its powerful processors to achieve fast and efficient data transmission. Its small size makes it accessible, easy to move, and used in any place and all types of TV.
On the other hand, this device can adapt to the visual configuration supported by the TV, whether low-quality or very high-end television sets.
Smart televisions do many things, such as streaming live TV, playing music, showing photos, Google, YouTube, etc. 
A fire stick is used mainly for visual suggestiveness, especially in low-end TVs. It makes it possible to stream high-resolution videos and movies.
Nonetheless, performance varies between different models and manufacturers.
Companies continually come up with innovative technology to develop better Smart TVs, which makes their acquisition cost high. As such, you cannot keep changing television sets when a newer model with newer specifications is produced. Instead, you need is a fire stick to enjoy all quality digital content.
In fact, fire sticks revolutionize television and bring many applications, streaming services, and even channels up to date.
Final Thoughts
The original idea of a smart TV is to make it easy to connect to the internet and use web services. Yes, a smart TV is a good device, but it does not offer many alternatives that you may need. This drawback has led users to incorporate a fire stick to improve the functionalities of the smart TV. The fire sticks allow you to make use of and enhance smart TV functionalities. However, if you have the newest smart TV with all streaming services, a fire stick is unnecessary.