Last Updated on March 8, 2021 By Emma W. Thomas
Are you a fan of watching movies but are sometimes limited by the high cost of movie tickets? Relax! You can still enjoy your much loved flicks without paying a dime. You can keep up with the steady streaming of blockbusters through joining a rewards program, visiting some websites, using Twitter, or repurposing unused gift cards.
 Are you dying to watch your favorite movies, whether from supernatural to superhero but feel a strain on your wallet? Or maybe you are not patient enough to wait for the summer flicks to be available on Netflix, Amazon Prime, and Redbox. Here are some tips to see your movies at zero costs:
Tips To Watch Movies For Free
You can use any of the following tips to watch your movies for free
Joining A Rewards Program
You can go to a theatre of your choice and join a rewards program. Make sure that every time you watch a movie you will show your loyalty card. Doing this will help you to accumulate enough points.  You will then eventually earn a free ticket. Some of the theatre chains that will give rewards are; Cobb, Regency, and Wehrenberg theatres as well as Regal and Carmike cinemas.
You may also get to watch free movies from movie contests, concessions coupons, and member-only advance screenings. Some businesses may also give reward programs for free tickets into the movies for example Coke. Coca-Cola products like flavored Dasani waters and Minute Maid juices have codes that can be changes into points. You can trade the points for gift cards, merchandise, and other premiums.
You can visit sites such as Swagbucks and MyPoints that allow you to earn points. The points can then be cashed for gift cards for entry to Regal Cinemas and Fandango. If you have rewards credit cards, you can get free movies and discounts.
Using Twitter
You can also sign up on Twitter to follow some entities such as @screenigticket and @screenings to get free movie screening. Opting for mobile notifications will be helpful since some passes go so fast and you may miss out on them.
Visiting Website
Some websites can give you hints on free movie previews in Canadian Cities and the U.S. you can visit websites such as Wild about Movies, GetScreening.com, Gofobo, and AdvanceScreenings. It is, however, necessary to note that film previews are usually overbooked and you need therefore not to wait to go to the theatre the last minute.
You can also get free previews from listening to radio stations that partner with movie studios. These stations promote upcoming films and you will to watch free movies if you are a loyal listener.
Repurposing Gift Cards You Haven't Used
If you received a gift card from a friend or relative or may be a target card from your boss but have not used it yet, you can sell it and buy a movie card. Make sure that you look for the largest available discounts on movie cards.
Which Apps Allow You To Watch Movies That Are In Theatre?
Some apps will let you watch movies that are in theatre using your tablet, phone, TV, computer, or local movie theatre. These apps include; Popcorn Trivia, Plex, Tubi, Hulu, Netflix, Disney+, Amazon Prime Vide. You can also use your local theatre apps. There are some good movie apps for Android that you can use to enjoy your viewing. Some are free while others charge some small fees. They include among others,
CineTrak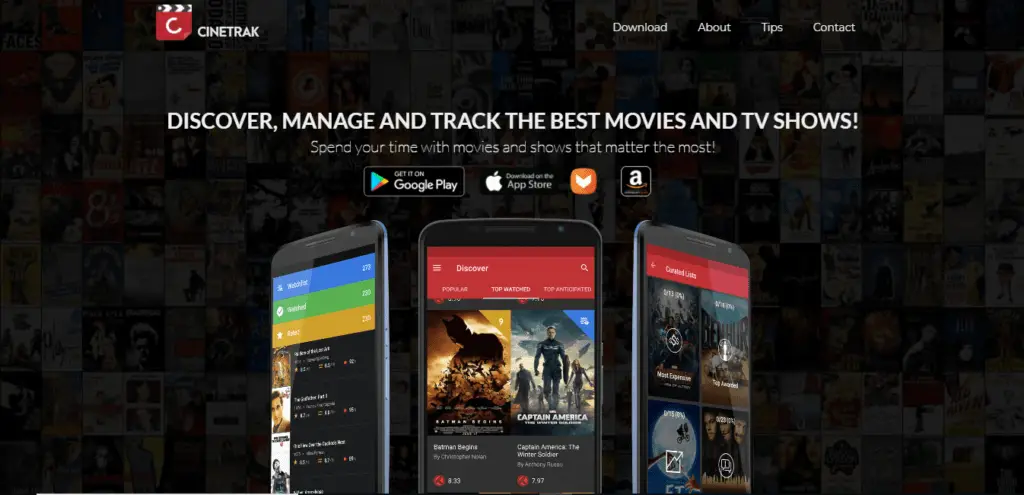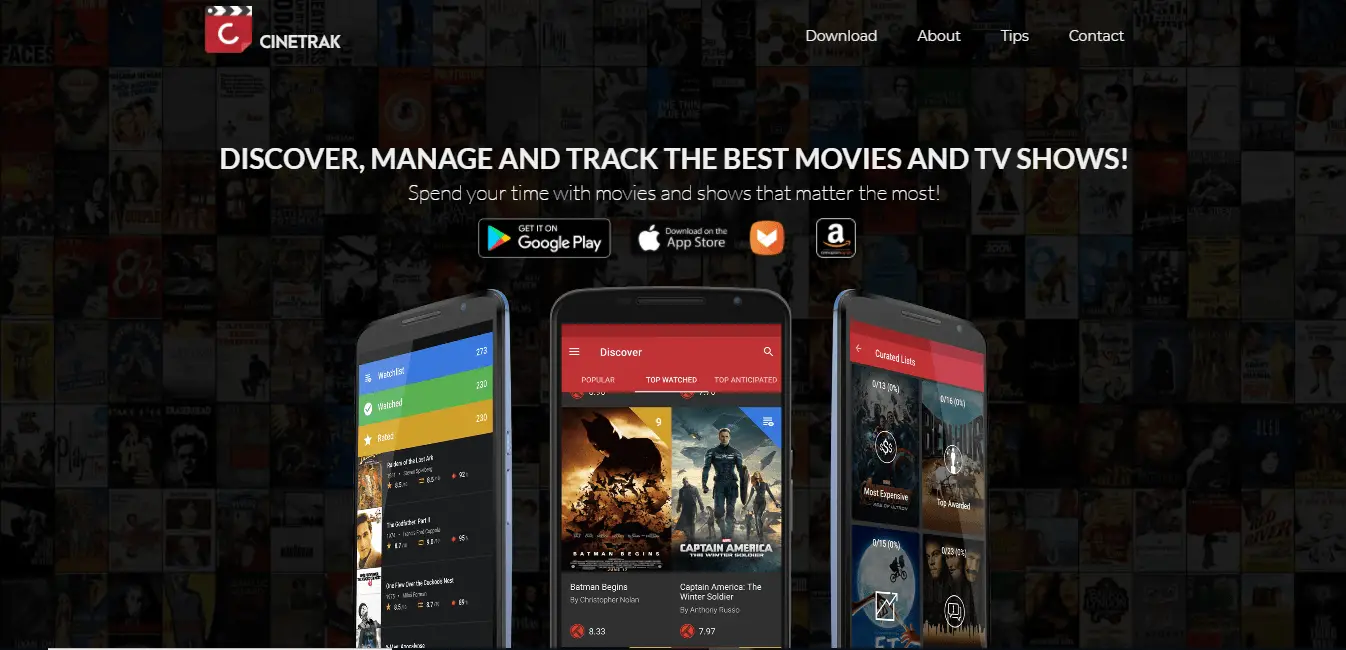 CineTrak is a TV show and movie tracking app that allows you to enter all the shows and movies that you watch. This app keeps track of the movies and shows and it also operates like a discovery platform for what you like. It gets information and reviews from Trakt, IMDb, Rotten Tomatoes, and Metacritic. The app offers you an interesting way to get an overview of your movie experience and the UI is simple enough to use.
You can use the app at a base price of $3.99. But if you want to buy and share with others you can spend around $99.99 since it has codes for several people and a top contributor badge.
DVD Netflix Or Redbox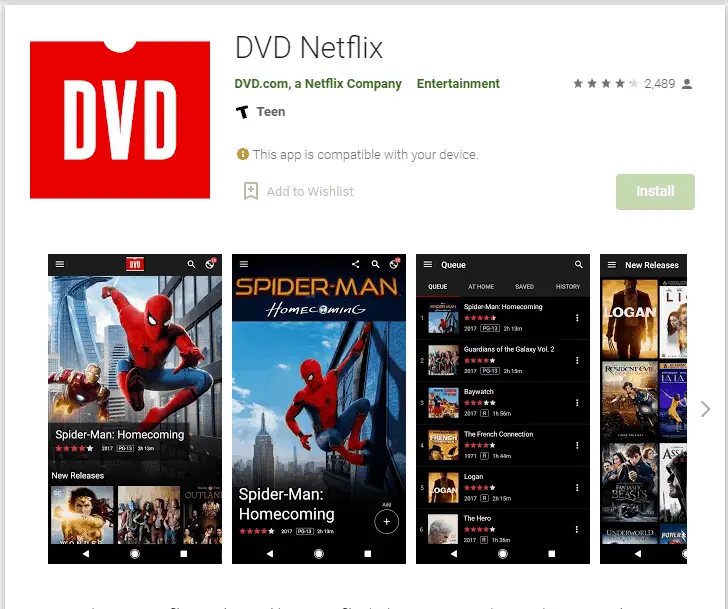 Redbox and DVD Netflix are popular movie apps that rent Blu-ray and DVDs. With DVD Netflix, you will get plans ranging from $7.99 to $14.99 per month. Redbox on the other hand has daily rental structure. If you don't watch movies frequently, go for Redbox since it is more pocket-friendly but for movie buffs DVD Netflix subscription is better. You will watch the movie after renting then return it once you are done.
Criterion Channel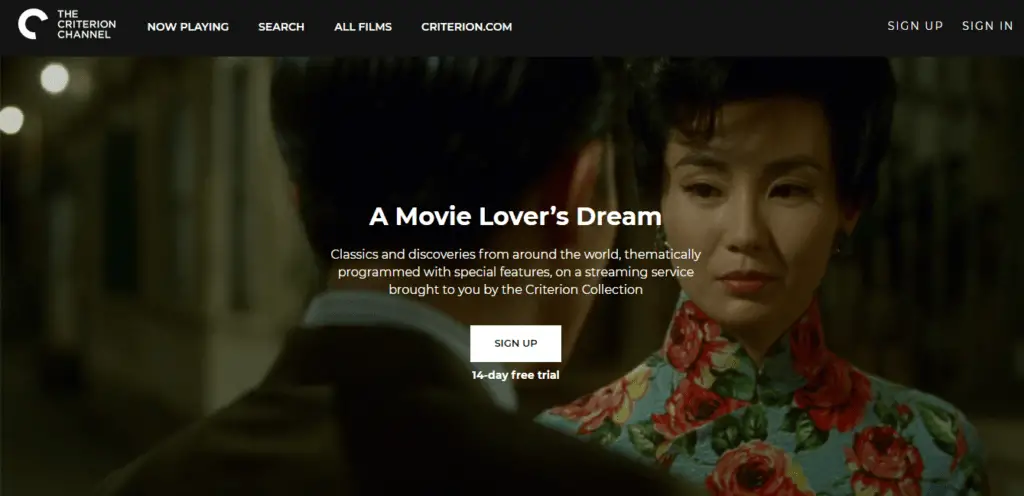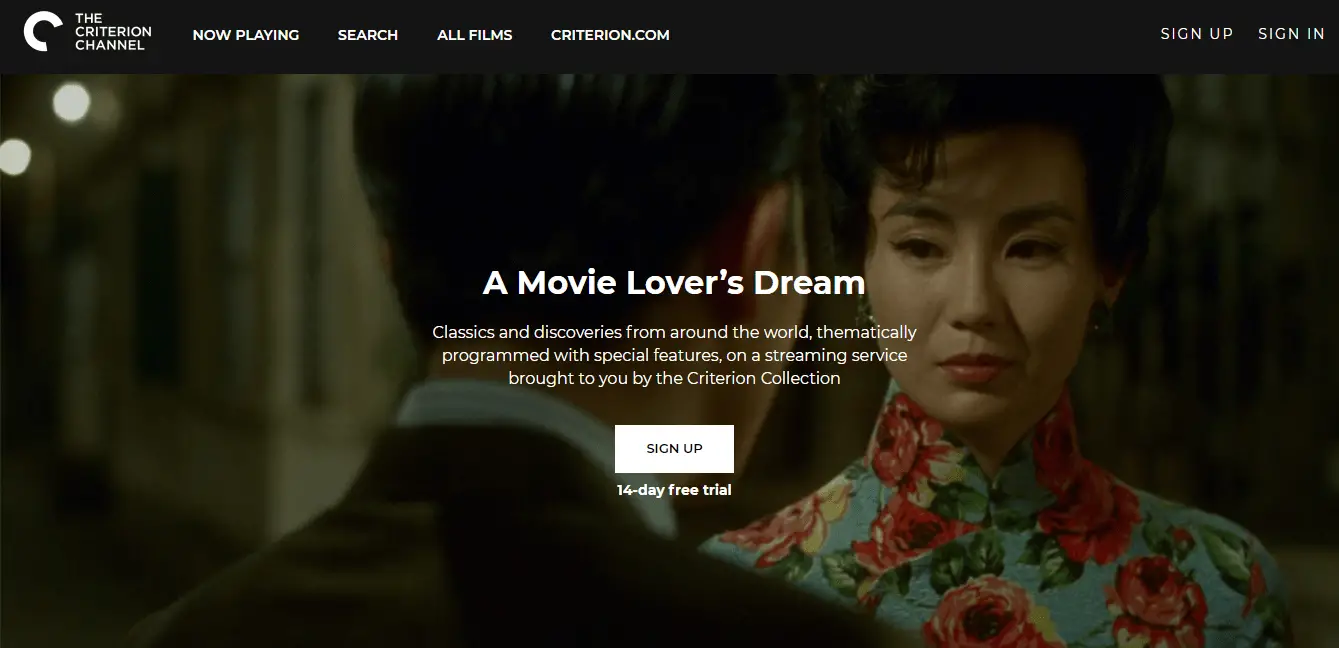 This channel is dedicated to movie streaming and it features a number of Hollywood blockbusters. It also has a collection of art-house stuff, indie, and international films. The channel gives you a great exposure to movies than you get in theatre. The service is, however, expensive and the app is involving, but the bugs are normally temporary.
Google TV

Google TV was formerly known as Google Play Movies & TV. It is among the best Android movie streaming apps. You will buy TV shows and movies and stream them as frequently as you like. If you like, it is possible to download for offline use. There are several excellent apps such as Amazon Prime video and Vudu but Play movies are best for Android users since it is linked to Google account, supports 4000 streaming, and it simple to use.
IMDb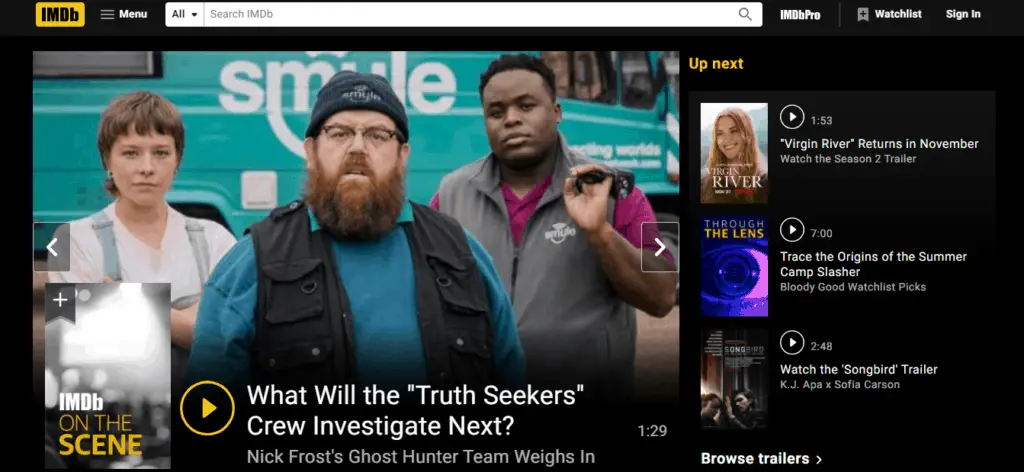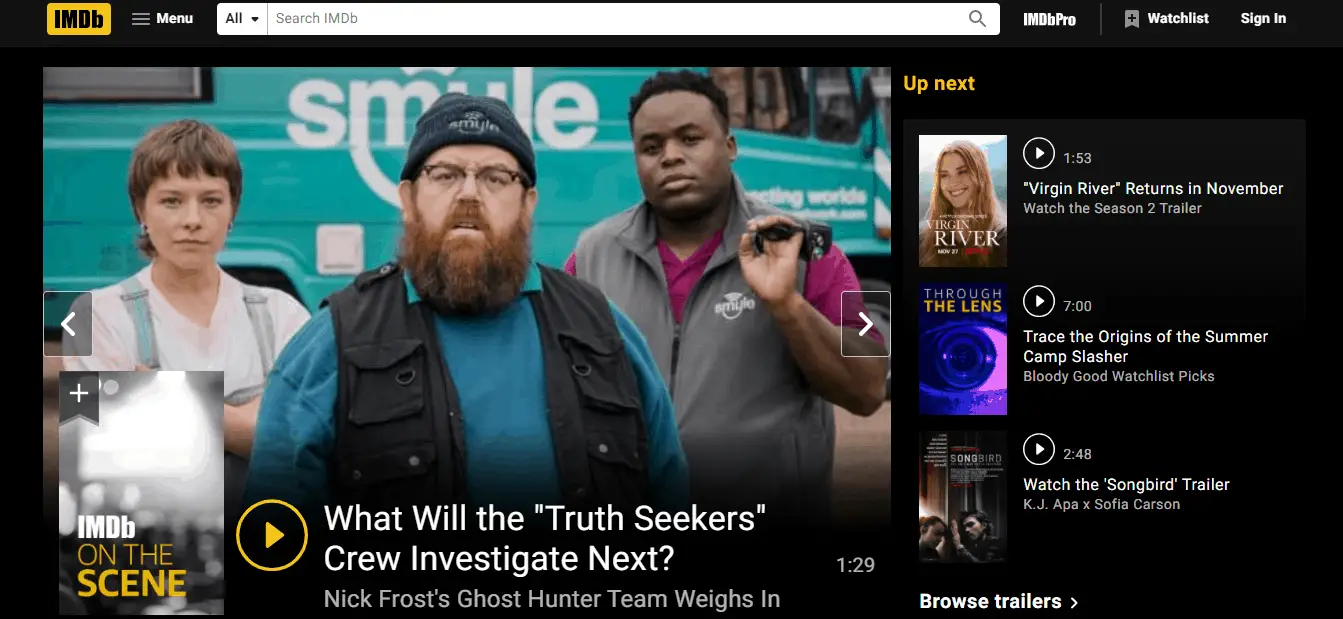 IMDb is a great all-in-one movie app that is free. You will get reviews, actor info, trailers, information and other interesting content such as behind-the-scenes clips. The app supports items like ticket purchases, local show-times, and much more. While you can get these items from different services, IMDb does all of it. You can get movie news, Flipboard, Feedly, and other news aggregates.
Movies Anywhere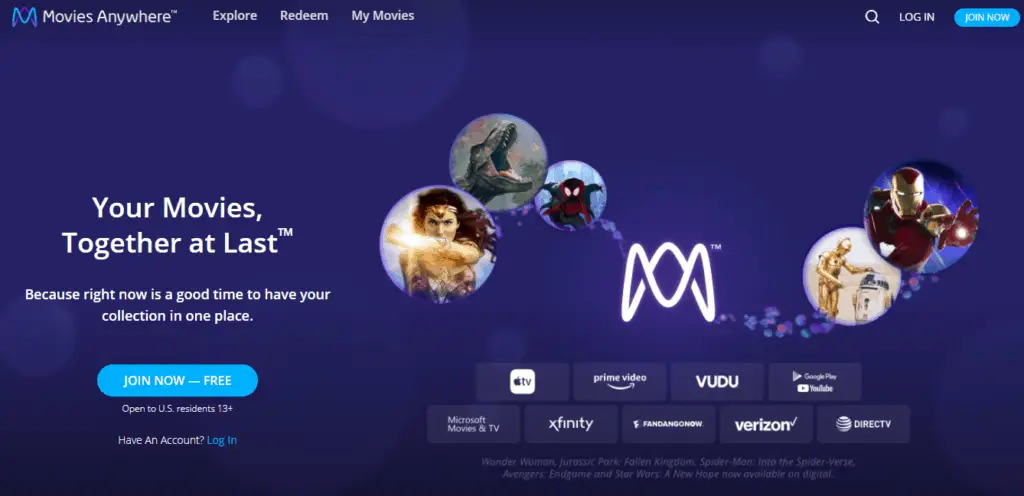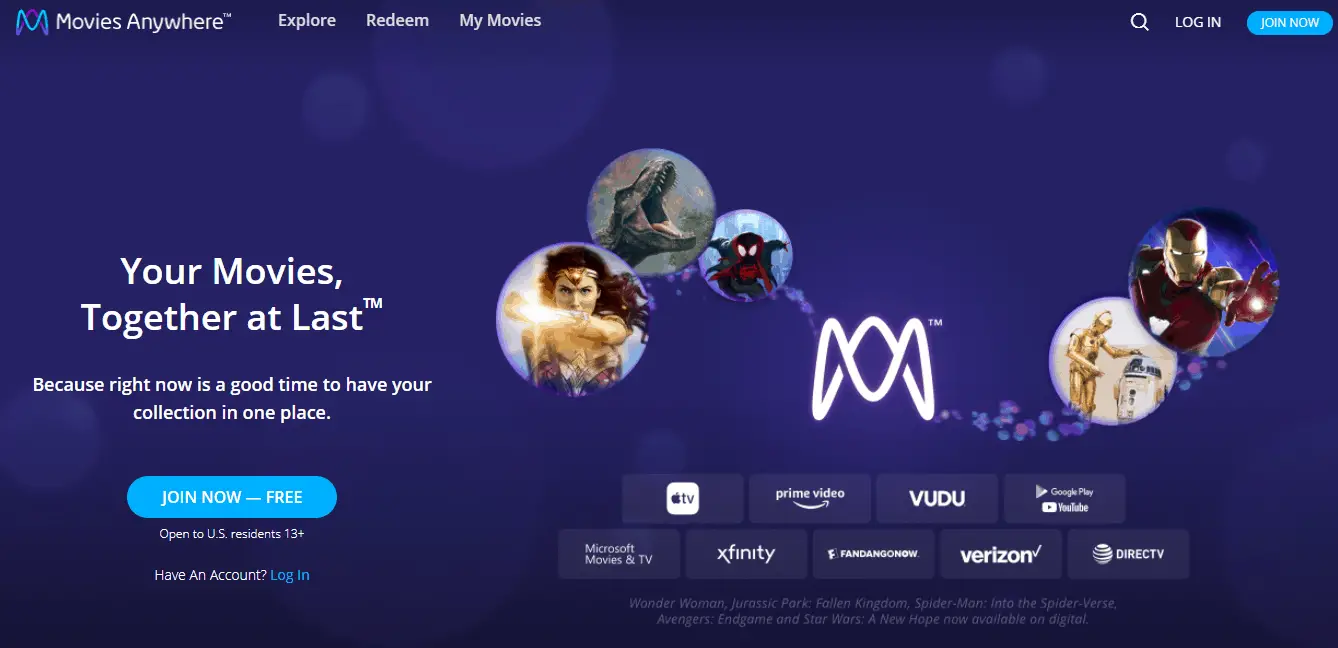 Movies Anywhere is an excellent movie app that allows you to log into your Vude, Google, Amazon Prime Video, Xfinity, and other accounts. You can watch the movies you have bought from the services. The app is entirely free and it has basics such as Chromecast support. Although it has a few issues to work out and requires 4k support, it is an exceptional app.
Hoopla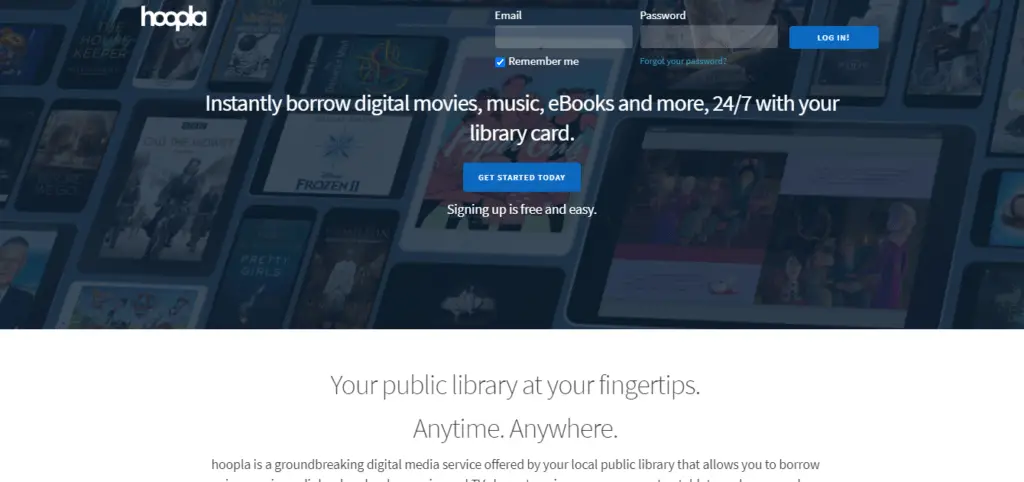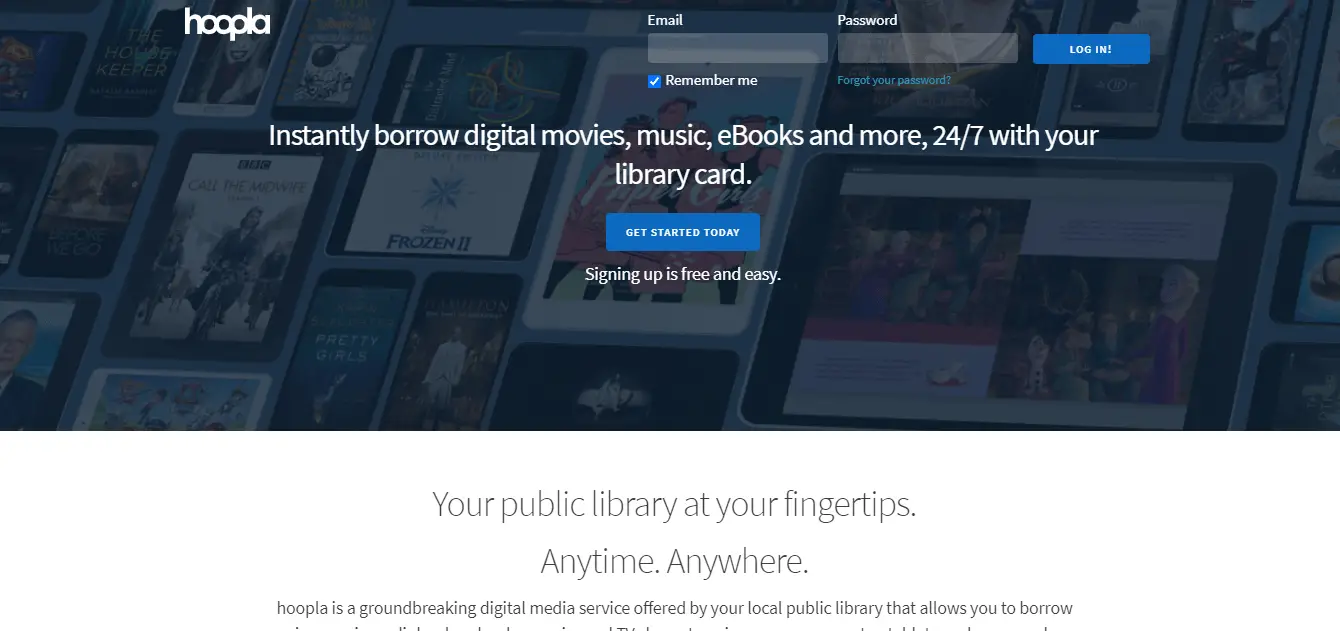 Hoopla is an exceptional app that is tied straight to your local library. This app allows you to use the credentials of your library card to check out movies. You can also check out TV shows, music, comics, and books. It is an excellent app for movie lovers who are on budget since it is free and lets you watch as much media as possible.
Your local library has to, however, be part of Hoopla network.
Plex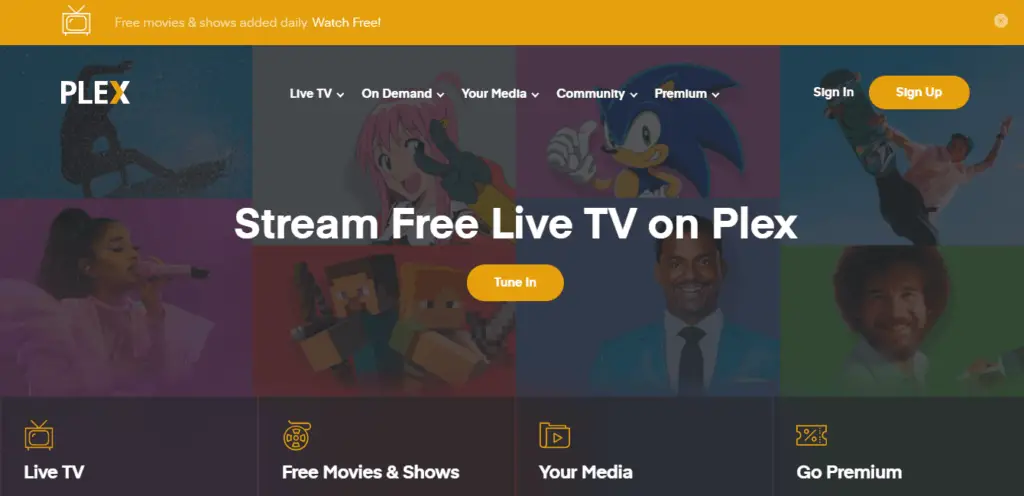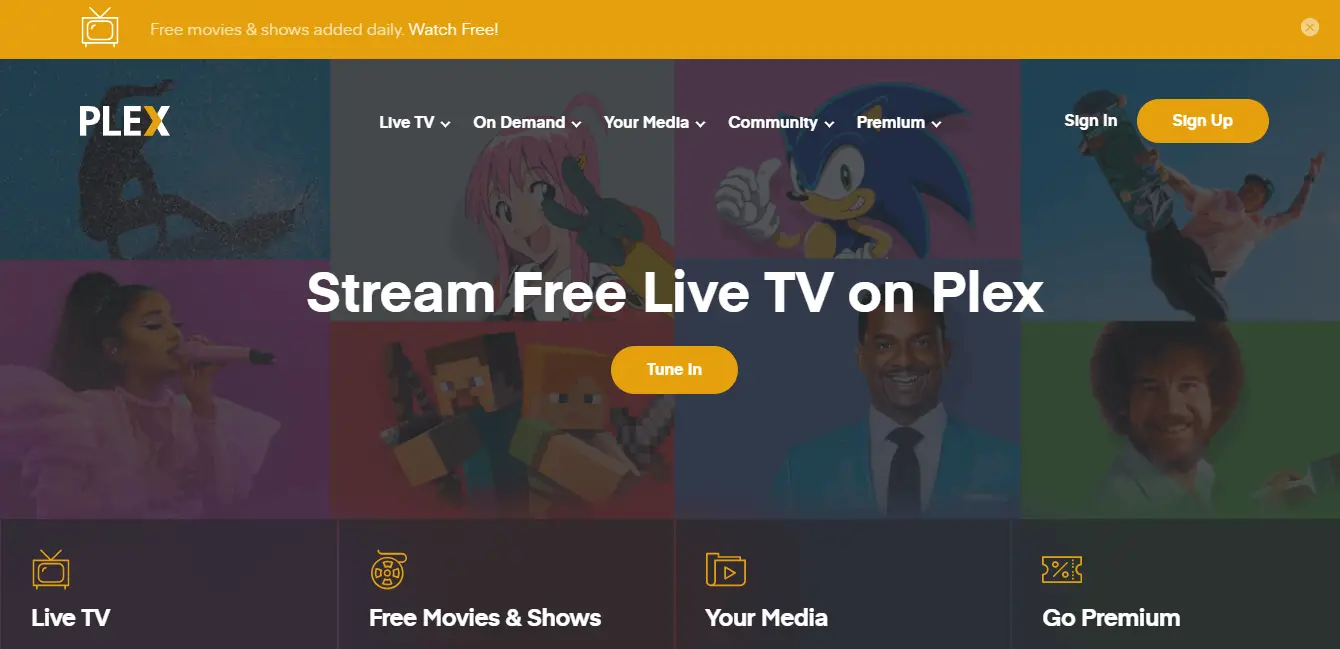 If you have a local movie collection, Plex is among the great apps. If you convert your computer into a Plex server, you can watch movies on any device, and is applicable for the majority of modern consoles. You can also watch and control the app directly from your phone since you will get Chromecast support. In partnership with Crackle, Plex is providing free ad-supported movies which make it a strong and great movie app.
Websites That Allow You To Watch Free Movies
Tubi


Tubi is a popular website for free movie streaming. You can also watch TV shows without any subscription. The website provides several movies and TV series but it is also ad-supported. You can get Tubi as an app in Roku channel list, Amazon App Store, Google play store and Apple App store.
AZMovies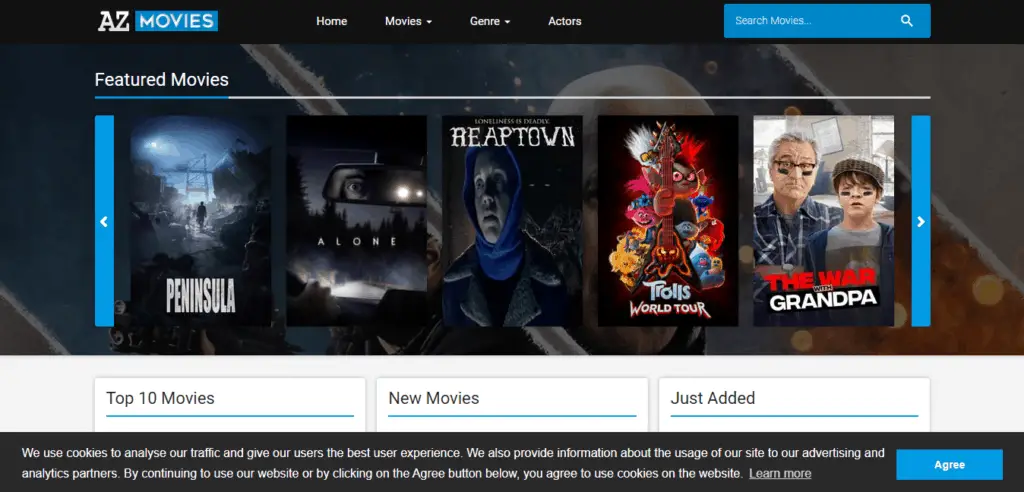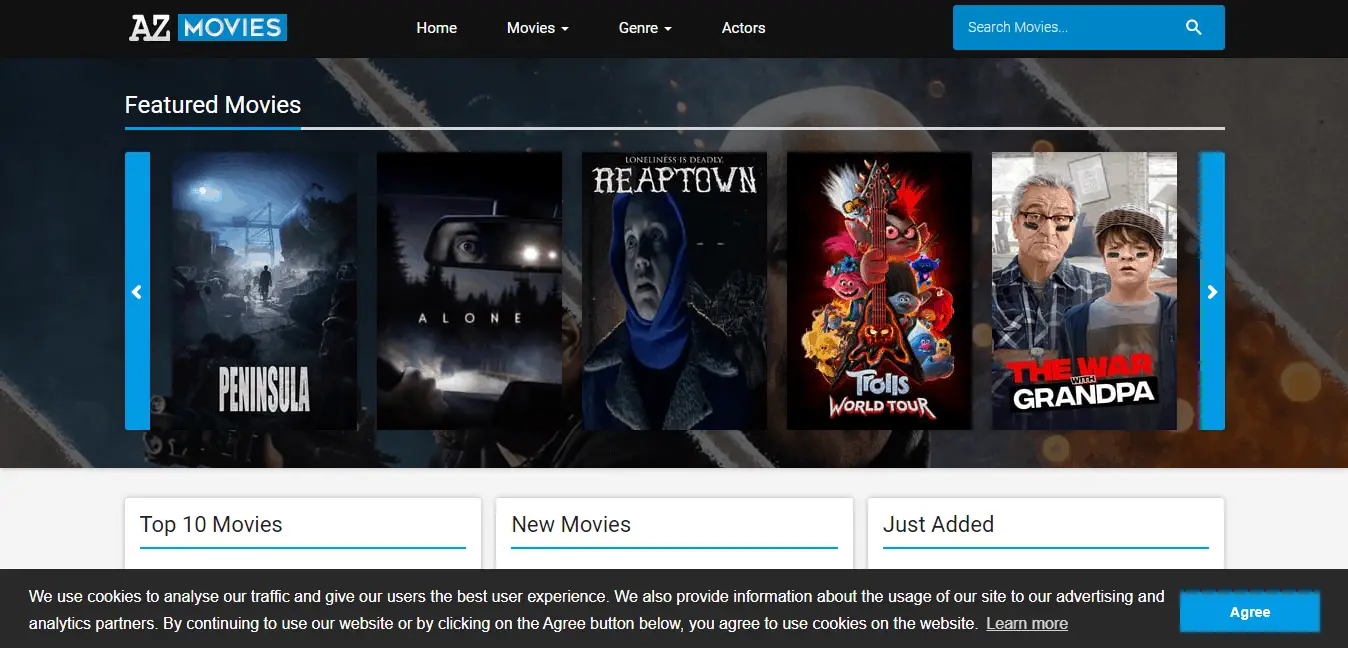 This website is popular with a great collection of movies that come with excellent streaming qualities. They include 720p and 1080p and they are all free. You will pick your movie and watch without any limits just as their slogan states.
123moviesgo.ga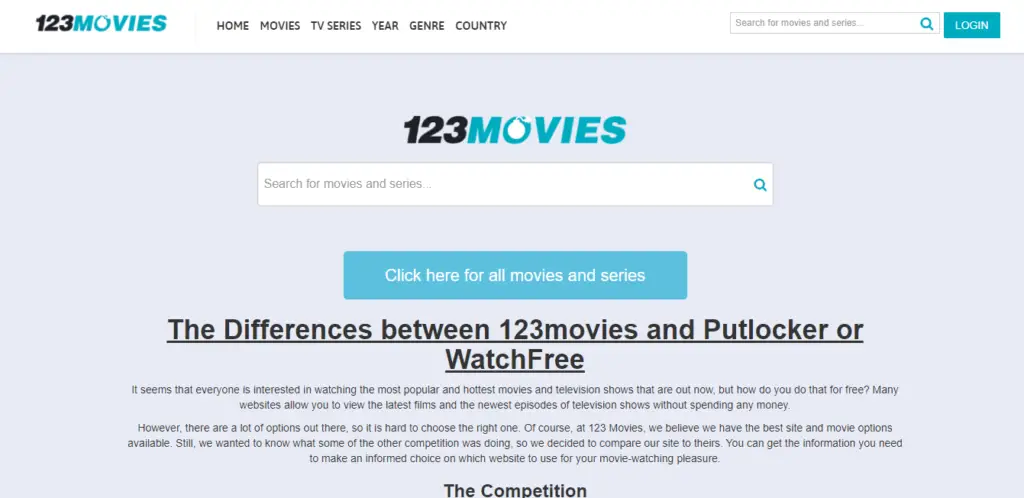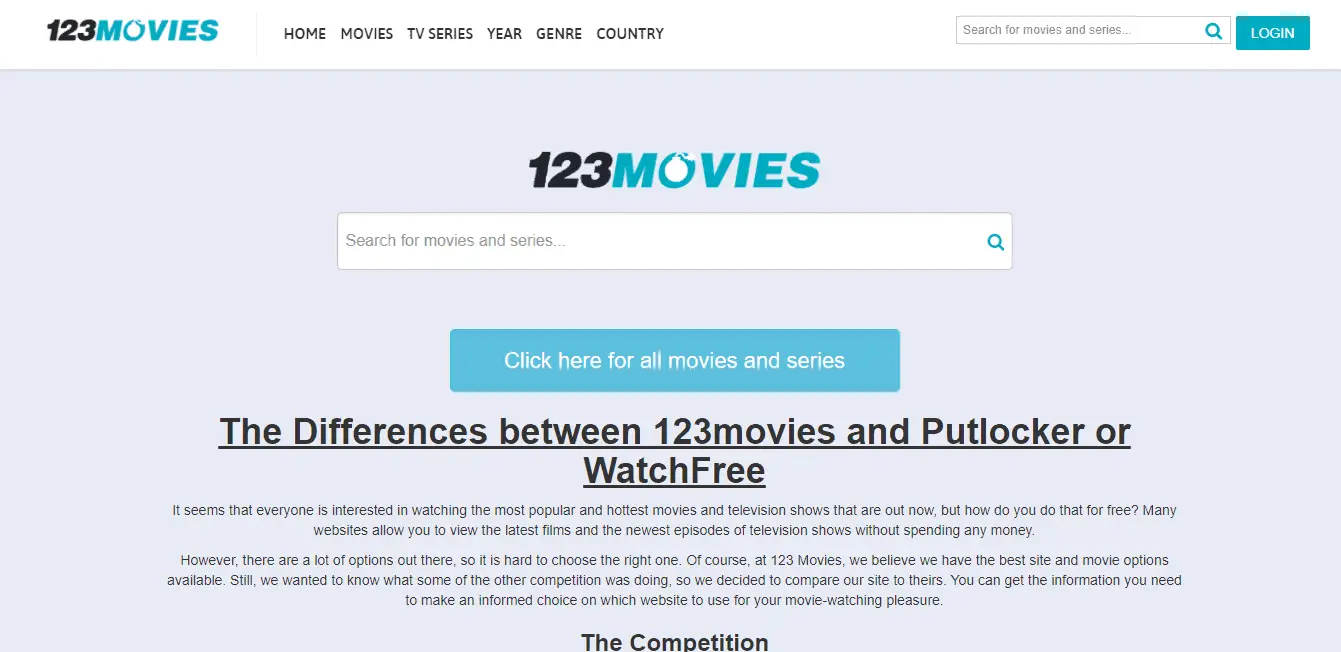 This website is among the most long-standing and popular movie sites. You will get movies in 1080p and stream with little or no pop-ups and advertisements. The site's homepage is easy as it only has category options and a search bar.
Solarmovies.co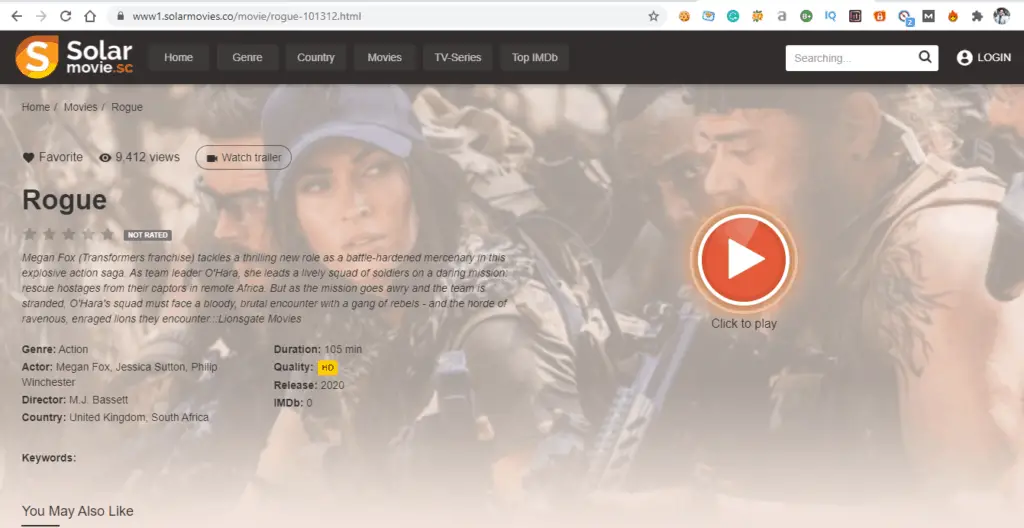 This site is new for TV shows and movies but is quickly becoming popular. The site has many high-quality links that allow users to sign-in so as to get updates. SolarMovie allows you to filter by category such as genre and country for customized streaming experience.
Gostream.site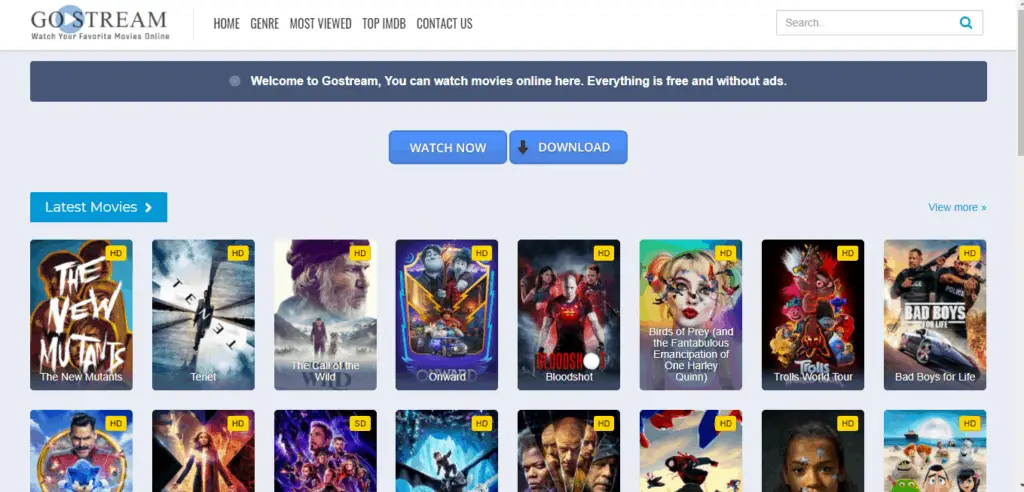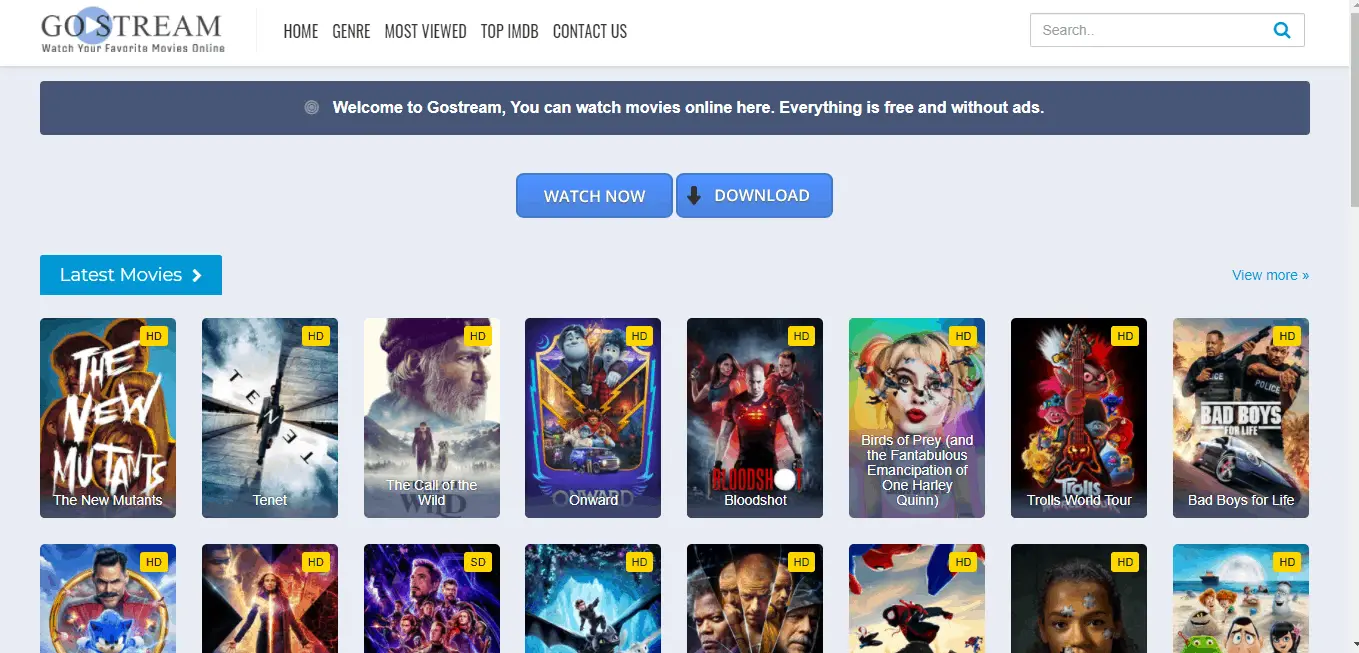 This site is fast working with a lot of free streaming movie content. You will get links in 720 definition which will automatically play upon selection. It is simple to function on any device and ad-free and you can never go wrong with it. the site does not, however have available TV shows for viewing.
Peacock TV
This site is a new NBC's streaming platform that was launched officially on 15th, July 2020. The site has several free movies, live channels, and TV shows that you can choose. There are impressive smooth play back, free plan, and content library that make the site popular. You will also get Peacock as an app that can be installed on Roku, Firestick/Fire TV, Android devices, Apple TV, iOS and more.
Stream4u.com
You can get an excellent list of filters to select from different categories and genres from this site. There is also a Backup source listed below the movie which you use for viewing if your film does not play with the chosen server.
While you may have to click the play button severally before streaming begins, there is no lag or buffering.
Conclusion
Watching your favorite movie does not have to be tied to your budget anymore. There are several ways that allow you to enjoy your favorite shows for free or at a little cost as stated in this document. Be sure to get your favorite app or website and let nothing stop ypou.
Emma is a graduate of Domestic Science or Family and Consumer Sciences (Home Economics) from the University of Wisconsin. She has 7 years of experience Working with the strategic section of BestBuy and now writing full-time for Homeeon.
From Managing the Home, Interiors, Cleaning, and Exteriors to Gardening and everything about Making A Home Liveable – is her passion and this Homeeon is the result of this.
Emma loves decorating her home with the best stuff found online. She cares about quality over anything and writes reviews about them here in Homeeon. Get in touch with her over Pinterest.
Keep reading her blogs.