Last Updated on July 17, 2023 By Emma W. Thomas
A waiting list for an apartment is a list maintained by landlords or property managers to track potential tenants who are interested in renting an apartment but cannot move in immediately due to unavailability. When an apartment is currently occupied or unavailable, the landlord may offer interested applicants the option to join the waiting list. By doing so, applicants express their interest in renting the apartment when it becomes vacant. The waiting list prioritizes applicants based on factors like application date, income, and other criteria set by the landlord.
Understanding Apartment Waiting Lists
Apartment waiting lists are often utilized by rental property managers when they don't have any vacancies at the present but anticipate having some in the future. Applicants who show interest in renting the property can be placed on this list. However, there are a few important points to understand:
No Guarantee: Being on the waiting list does not assure you'll get an apartment. It merely means that you are in line for consideration when vacant units become available.
Positioning: Your position on the list can be influenced by various factors, including the date and time of your application, your qualifications compared to other applicants, or even demographic quotas that the property may need to fulfill.
Length of Wait: The waiting time can vary significantly from one apartment complex to another. In some, it may be just a few weeks, while in others, it may span months or even years.
Are You Guaranteed To Get An Apartment When Placed On A Waiting List?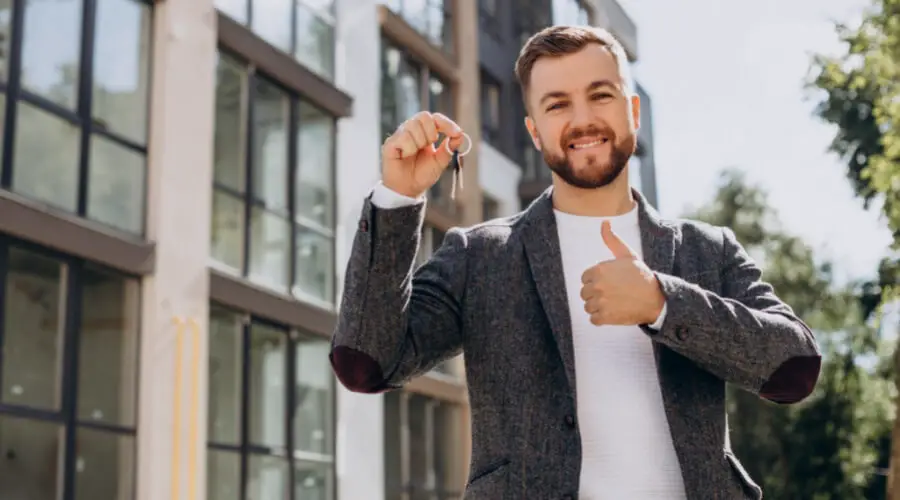 Being placed on an apartment waiting list signifies that your application has been acknowledged and deemed worthy of consideration. However, it's crucial to understand what being on a waiting list signifies and whether you are guaranteed to get an apartment. 
Understanding Apartment Waiting Lists

Apartment waiting lists maintain a roster of potential future residents interested in renting from the property.
Waiting lists typically emerge when there is high demand for housing in a certain area or apartment complex, or there are housing assistance programs like low-income housing.
Being on the waiting list does not equate to having an apartment reserved for you.

Chances of Getting An Apartment

While being on an apartment waiting list represents a potential opportunity, it does not assure a guarantee.
Placement on the waiting list simply means you qualify for consideration. It does not necessarily mean you will be granted the apartment.
Factors such as the length of the list, the turnover rate in the building, and the property's preferred tenant requirements can influence your chances of securing an apartment.

Prioritization

The priority of applicants on the waiting list can vary based on different factors.
Some landlords or properties may give priority to current residents looking to transfer within the property, or those in urgent need.
It's wise to ask about how the priority process works when you are placed on the list.

Update Your Information

It's paramount to update your contact information with the landlord or property management.
A failure to respond to a vacancy alert given by the landlord could result in you being removed from the list.

Have a Backup Plan

Given that there are no guaranteed apartments from a waiting list, it is advisable to continue your apartment search.
Having a backup plan ensures you won't be left in a lurch if your name doesn't come up on the waiting list in your desired timeframe.
What Happens When One Is Put On A Waiting List?
Your name only goes to the waiting list when a housing program accepts your application. You will need to be patient until your name gets to the top of the waiting list. If you are looking for federal public housing, you will be informed of when to expect a suitably sized apartment. Other programs will give an approximate waiting period. For multifamily housing units, you may have to keep calling them to remain on the list. Such housing owners cannot call you unless your name gets to the top of the list. 
While on the waiting list, the following will happen;
Information Screening
As your name approaches the top of the list, the landlord or housing agent may want to do a background check on you. They will screen your credit reports and landlord references and check your criminal record and household members. 
Get A Notification
The landlord or housing agencies may, from time to time, want to know if you still have an interest to be on the waiting list. You will receive notices for this purpose with a short deadline to reply. Be sure to respond fast, as any delay may lead to the agencies removing you from the list. If you change your address, make sure that you send the new one immediately and retain a copy of the letter to prove that you did it.
How Do Housing Agencies Organize Waiting Lists?
There are different ways of organizing a waiting list, including;
Random Lottery
Housing agencies can arrange a waiting list according to the date and time they receive the applications. They may also use a random lottery to come up with the list. For fairness, the authorities encourage the use of a random lottery system. This system works best when a closed waiting list opens for a short period. 
In a random lottery system, the agency receives applications for a specified period. They will then pick the applicants randomly and assign them numbers on the list once the period expires. The agency can use categories of applicants to develop the waiting list or use the method on all applicants. 
As an applicant, make sure to get a written receipt for each application you submit. Such receipt will act as proof of application and the date of application. 
Priorities And Preferences
Subsidized landlords and housing agencies receive more applications than the available units. These people will categorize the applicants according to priorities and preferences. The use of preferences helps to determine those applicants to be placed at the top of a certain waiting list. In some cases, a waiting list can be opened for people with certain preferences. It can also be closed for those without preferences. 
There are also instances where the waiting list is so long, even with people who have preferences. One has priorities if:
Their apartment has been condemned
You have a serious medical problem
Anyone who lives on the street or in a shelter
If you are facing domestic violence
If the rent you pay exceeds half your income
When you are facing eviction without any fault
One is a resident or a veteran
How Does One Fit Into The Category Of Priorities And Preferences?
Being on the priority list helps you move up the waiting list fast. When applying to get an apartment, you need to know whether it is funded by the state or federal government. Different housing agencies have varying preferences to meet their communities needs. It is, therefore, important to know how they categorize their applicants. 
For you to qualify for preferences, you have to prove your situation. You can provide the housing agency with documents that show your qualification. But, you may wait until you move to the top of the list and get approved for the apartment before you can produce the documents. You can provide documents to prove;
Homelessness due to natural disasters, fire, renewal of urban projects, condemnation by inspection services or local health boards.
Housing emergency due to severe medical issues, domestic violence, or eviction through no fault of your own
You stay in public housing and have a good reason to change residence
You are a resident or veteran
If you don't qualify for a priority first, but your circumstances change later, you can inform the housing authority and apply for preference. Doing this can help the housing agency move you closer to the top of the list. 
What To Do When On A Waiting List?
Once you are placed on a waiting list for an apartment, there are a few things you need to do, including;
Make Sure You Remain On The Waiting List.
Ensuring that you stay on the list after the application process is necessary. It would help if you got written confirmation from the housing agencies. If you move places but still want to remain on the waiting list, be sure to give out the new contact. You will also want to keep calling from time to time to confirm that you are still on the waiting list. 
It is also important to keep checking your mail to see any communication from the housing agency about any changes on the waiting list. 
Collect All Crucial Documents
As you wait for your chances on the waiting list to improve, it is necessary to gather all the crucial documents. You will need to have the original copies of your state identification or driver's license, birth certificate, and social security card. You may also need to get statements for benefits or wages from Social Security for all members of your household. 
Gathering your documents on time will help you save the frustrations of looking for them on short notice. The housing agencies may write to you asking for the documents at any time. 
Start Saving For Your Rental Deposit.
You can also start saving some money to help you pay for your rent deposit. Although your rent may not be a lot, you will still be required to pay for the utility and rent deposit in full. But, if you are in a program dealing with homeless people, you may not need to pay a deposit. Other programs will accept installments for the deposit. It is there, important to know which housing program you are in. 
Apply For More Apartments
Sometimes it can take longer for you to move up the waiting list. For this reason, you need to apply for as many apartments as possible. Doing this enhances your chances of getting approved faster. 
Avoid Signing A Lease.
If you think you may move to the top of the waiting list, especially if you are on the priority list, it is advisable not to sign long-term leases. You can go for monthly leases or look for one you can terminate on short notice. Signing a lease could make you turn down the offer for affordable housing when your name gets to the top. 
Be Prepared For Background Checks.
All housing authorities have specific rules on criminal background checks. Depending on the housing agency, these rules could either be strict or lenient. You can apply with several housing authorities if you have any of your family members who have criminal background records or issues with evictions or credit. 
Wrapping Up
Being put on a waiting list for an apartment is not guaranteed to get the unit since other applicants are eying the same. It is, therefore, advisable to apply for as many apartments as possible as you wait to move to the top. It is also important to know if there are any preferences or priorities, especially when dealing with housing agencies. Doing this will help you know how fast you are likely to get the apartment.
References:
https://lowincomerelief.com/housing-waiting-list/
https://www.nearduke.com/housing/page/navigating-apartment-waitlists
Emma is a graduate of Domestic Science or Family and Consumer Sciences (Home Economics) from the University of Wisconsin. She has 7 years of experience Working with the strategic section of BestBuy and now writing full-time for Homeeon.
From Managing the Home, Interiors, Cleaning, and Exteriors to Gardening and everything about Making A Home Liveable – is her passion and this Homeeon is the result of this.
Emma loves decorating her home with the best stuff found online. She cares about quality over anything and writes reviews about them here in Homeeon. Get in touch with her over Pinterest.
Keep reading her blogs.