Last Updated on July 9, 2023 By Emma W. Thomas
A person who sells houses can have different names, such as a real estate agent, realtor, or broker. The name depends on the qualifications and licenses that one holds. Real estate agents are licensed professionals who have expertise in the housing market, property valuation, negotiation, and transaction processes. They help clients navigate the complexities of buying or selling a home.
This article highlights the names of people who sell houses and their requirements. We also take you through the process of picking a professional to sell your home and the reason you need one. Read on!
What are the names given to people that sell houses?
Different names apply to people who sell houses, including;
Real estate agents
These professionals act on behalf of a property seller (or buyer). They usually work under a broker but can obtain licenses from their state to operate independently. There are different categories of real estate agents, such as;
Buyer's agent
A buyer's agent (also known as a salesperson) helps a buyer in the home-buying process. They assist in looking for a home, negotiating the price, and preparing documents. They also advise a buyer on the best house to buy.
Seller's agent
A seller's agent (or a listing agent) acts on behalf of the homeowner. They assist in marketing the property, advising the owner on necessary improvements, and negotiating the price with a buyer's agent.
Dual agent
This real estate agent assists the seller and the purchaser in the same transaction. The professional asks the two parties to sign a dual agreement. Doing this helps to protect the agent's license.
1. Real estate brokers
A real estate broker is licensed by the state and works independently. They have higher academic qualifications than real estate agents. To qualify as a real estate broker, you must undertake some accredited courses and pass their exams. A broker's license allows you to handle technical issues in real estates, such as signing contracts with clients. A broker can also establish an escrow account and hold earnest money deposits.
A broker owns a brokerage firm and can hire other brokers or agents to operate under them. But, one needs to obtain more licensing to hire other professionals.
2. Realtors
A realtor is a real estate agent/broker who is a member of NAR (National Association of Realtors). This group of experts follows the association code of ethics when dealing with their clients. A realtor is also a member of a local/state real estate board.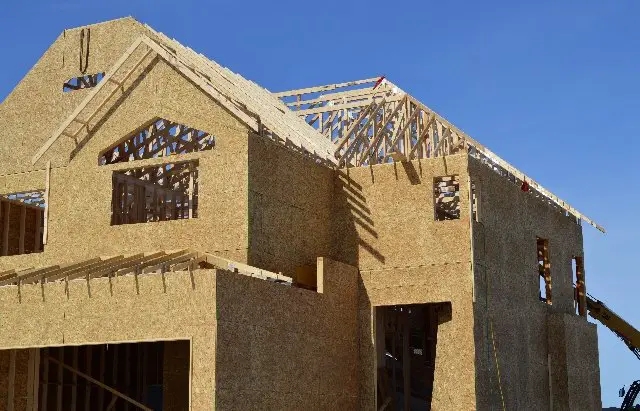 What factors do you consider when picking a broker to sell your house?
Your home selling process can be simple, sure, and fulfilling when you use the right people. A qualified real estate broker or agent understands the property market well. With the right advice, you will sell your house quickly and get the best price. The following factors are worth considering when choosing a real estate agent;
a. State license
The right agent to sell your property needs to be licensed by your state. Your state licenses professionals that meet the minimum educational qualifications. One should also have undergone the proper training and passed the necessary testing. You can also consider an individual or a firm member of the NAR (National Association of Realtors).
Working with qualified and licensed brokers or agents ensures you get the best services.
b. Professional experience in real estate
Professional experience is crucial when selling your home. Different firms may specialize in selling specific types of houses. It is necessary to look for those real estate agents with experience in selling this kind of your home. For instance, if you intend to sell an old house, don't look for someone whose specialty is selling new homes and vice versa.
c. The agent's records
It is also necessary to check the broker's records to know their expertise in selling property. You can check their data on recent transactions. Doing this will help you understand their success rate in selling houses. You do not want to list your home in a company that takes so long to get buyers. You will also check the prices the agent has sold in the past year to know if they have good bargaining power.
Check out if there is a considerable difference between the listing and selling price. A significant gap can be a red flag that your house may not sell at your asking price.
d. Suggestions on your home's selling price
A reliable real estate agent ought to recommend a suitable selling price for your home. You can ask the agent to give you a CMA (comparable market analysis). By doing this, you will see the prices of houses similar to yours and in the same localities. You can also check if they have the same amenities and compare their sizes.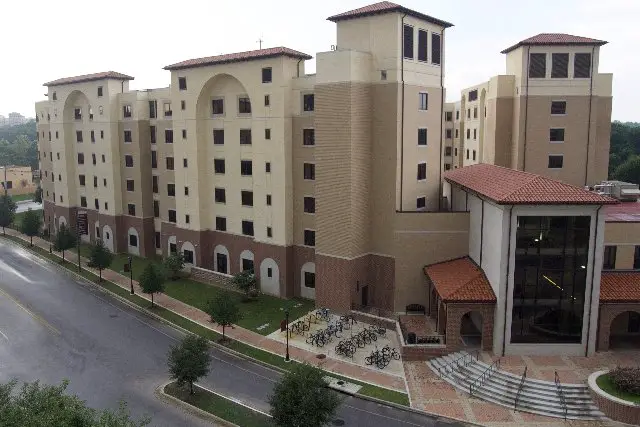 A comparative market analysis will help decide your home's asking price. You will also see how many such homes have sold in the last few months (at most six months). Check for the houses that were listed but never sold to know if the price was too high. If there are such homes, you can state a reasonable selling price for your house.
e. The agent's strategies to market your property
When listing your house for sale, you don't want it to take so long before it can sell. The agent's marketing plans play a crucial role in determining this period. You will want to know their plan, its past success rate, and whether it will work in your case.
You can also ask for the agent's recommendation on what can make your house sell faster. Your broker may suggest repairs, cleaning up the house and its compound, or downsizing the furniture.
f. Your broker's commission and references
Your agent's commission needs to be reasonable and what you are comfortable paying. Depending on the house's selling price, you can expect the broker to ask for between 5% and 6%. Finally, you can ask for references from the agent's clients to be sure they are the most suitable.
Try calling some of these clients to know their experience working with your agent. Doing this will help you decide whether to let the agent work for you.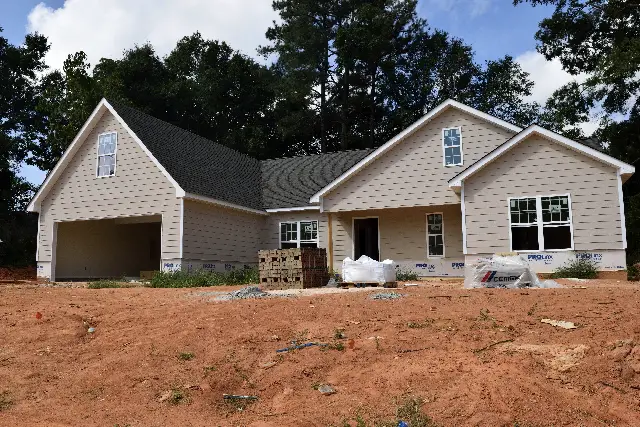 Why do you need a broker to sell your house?
Selling a house by yourself may seem a good idea since you will save on the agent's commission. But, hiring a broker to sell the home has many benefits, including;
1. Agents have excellent price negotiation skills
Real estate brokers have great experience selling properties and are thus good at negotiating sale prices. If you choose the FSBO (For Sale by Owner) plan when selling your house, you may get less than when engaging a broker. A buyer's agent may have better negotiating skills than you and can convince you to sell at a lower price.
2. Real estate brokers understand the property market
Their vast experience in the field makes real estate agents better understand the property market. These professionals know what is in demand and will advise you on what improvements or repairs you can make to your house.
The brokers will also advise on what the buyers recommend. Doing this will help you do what it takes for your home to attract more buyers and better prices. If your property has flaws, you will know how to fix them.
3. Realtors have a comprehensive marketing network.
Real estate brokers have an established network that makes it easier to sell your house quickly. Through their network, they will know about the potential buyers and what they are looking for. When you decide to sell your property yourself, it may take a long time before you get a buyer. You may also have to sell your house lower than you intend due to low demand.
4. Real estate agents have time, expertise, and proper marketing skills
Brokers/agents have adequate time and expertise to market your property. Since this is their specialization, these professionals are always available to show a buyer the property and answer any questions. It may not be the case when you sell your house through FSBO, as you will have to fix appointments when free.
You may not have the necessary expertise to market your house, which may drag the whole process. Realtors have many ways of dealing with what they sell in the diverse market.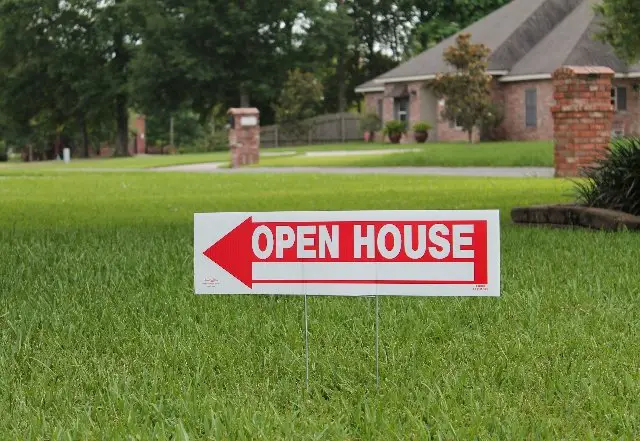 How many houses are sold through real estate agents?
Research by the NAR shows that 90% of home sellers used agents to sell their houses in 2020. On the other hand, only 7% of the homes were sold by the owners. The table below shows a government census for the sale of residential homes in June 2022.
| | | |
| --- | --- | --- |
|   New houses sold |   New houses listed for sale |   Average sale price |
|   590,000 |   457,000 |   $402,400 |
Key Insights and takeaways
Depending on licenses and academic qualifications, different names apply to a person who sells houses. These names include brokers, agents, salespersons, or realtors. You can save on the agent's commission when you sell your home. But, there are many advantages of using a real estate broker/agent when selling your house. You can get a higher price for your home and sell faster
References:
https://www.homelight.com/blog/what-do-you-call-a-person-who-sells-houses/
https://www.ldoceonline.com/dictionary/real-estate-agent
Emma is a graduate of Domestic Science or Family and Consumer Sciences (Home Economics) from the University of Wisconsin. She has 7 years of experience Working with the strategic section of BestBuy and now writing full-time for Homeeon.
From Managing the Home, Interiors, Cleaning, and Exteriors to Gardening and everything about Making A Home Liveable – is her passion and this Homeeon is the result of this.
Emma loves decorating her home with the best stuff found online. She cares about quality over anything and writes reviews about them here in Homeeon. Get in touch with her over Pinterest.
Keep reading her blogs.