Getting an apartment for rent can be challenging for an 18-year old. At this age, one has just turned into an adult with no credit history. But, you can still acquire one with proof of income or savings, pay a security deposit, provide reference letters, or get a cosigner. 
Most landlords and property agents require one to prove their ability to pay rent before renting out their apartments. It is necessary to show that your income is more than three times your monthly rent and that you can pay an upfront security deposit. 
This article looks at ways to rent an apartment without a credit history and factors to consider when looking for a rental space. It also highlights how to rent an apartment without a cosigner.  Read on!
How To Get An Apartment Without A Credit History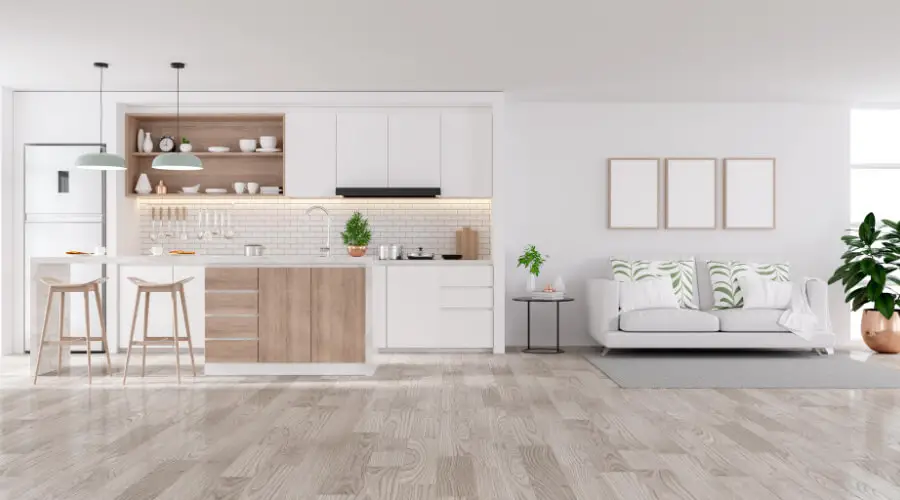 There are various ways that one can acquire an apartment without credit, including;
Dealing With An Individual Property Owner
Most property agents and companies will ask for a credit check before offering their apartments for rent. But, you can look for an individual owner willing to let their apartment without established credit. You should, however, have solid proof of stable income to enable you to meet your monthly rental obligation and other expenses.
Paying Security Deposit Upfront (This Could Be A Few Months' Rent)
Providing a few months' rent as a security deposit comes in handy to convince the property owner that they are not risking losing their rent if you cannot pay in the future. It is necessary to ensure that the property owner documents this payment. 
Get Professional References
You may provide professional references to the property owners or agents from people that know you better. These people could be your former teachers, employers, or professors. The assumption is that if you were responsible in school, you could be trusted with money. 
Getting A Cosigner
If the property agent or owner insists on a credit check before renting out their apartment to you, you may as someone with a good credit history to co-sign for you. This person can either be a family member or close friend who can agree to take responsibility whenever you fail to meet your rent obligation on time. 
Showing Proof Of Income Or Savings
One of the main reasons you may not get an apartment is the inability to pay rent. But, if you can prove to the owner or agent that you have enough savings or income to meet your obligation, then it can be easy to acquire one. 
What Are The Factors To Consider When Looking For Your First Apartment?
Before looking for an apartment at 18, you must consider several factors to make your transition as smooth as possible. Some of these factors include;
Your Budget
When looking for an apartment to rent, it is necessary to consider your budget to determine how much to spend on rent and other needs. The U.S. Department of Housing and Urban Development requires spending not more than 30% of their gross income on rental bills. While some cities have expensive housing properties like Boston, New York, or San Francisco, one should try their level best not to exceed the stated budget on rent. 
You need to look for a house with your desired number of bedrooms in a suitable place, but it should fall within the budget limit. 
Your Desired Neighborhood
Before looking for an apartment, it is necessary to know the neighborhood that suits you best. You can consider the following;
1. Proximity to your workplace and other facilities like hospitals
2. Whether you will use public means of transport, drive, or walk most of the time. You need to factor in the transportation cost and availability in this case.
3. Availability of recreational facilities of your choice will also play a major role when getting an apartment.
Whether You Want To Stay On Your Own Or With A Roommate
Once you come up with the budget and neighborhood of your choice, the next thing will be to decide if you want to live alone or share a space with a roommate. Sharing your space has its advantages and disadvantages, and it is necessary to understand this. While cost-sharing means getting an apartment with more amenities, it also means sacrificing your privacy. 
References
Most property owners may require one to have a good credit score before offering their property for renting. But, since at 18, you may not have a credit history, be sure to gather some solid references. The managers and supervisors at your workplace can come in handy when stating how responsible and active you are with your job. This professional can help assure the property agents of your steady income source of enabling you to meet the rent obligations. 
Comparing Different Apartments
After establishing the neighborhood and space, you desire to rent, move out to look for the right one. You can walk around, check online local newspapers, or call some property management firms to check the availability. Choose a property with your desired amenities and within your budget. 
Utility Costs
One of the main factors to consider when looking for an apartment as a first-time renter is the cost of the utilities such as electricity, heat, water, and gas bills. You don't want to move into a house only to realize that you cannot afford to offset your bills. It is, therefore, crucial for you to know which utilities you will be paying for and which ones are covered in the rent charges. 
Whether You Need A Renter's Insurance Or Not
Some homeowners may require you to have renter's insurance to protect you from vandalism, theft, and natural calamities such as damage from wind or smoke. You must check with them before getting into an apartment and get caught off guard by these extra costs. 
Read And Understand The Lease.
It is important that your read and understand the contents of the lease agreement before signing it. Check properly to see the information you require to fill in and the rules applicable when living in the rented space. If you find something unclear in the lease, be sure to ask for clarification. 
How Can One Get An Apartment At 18 With No Credit And Cosigner?
Getting an apartment at 18 is quite hard if one does not have a cosigner and a good credit score. But the following tips can be helpful;
Get References From Former Property Owners.
If you have a decent rental history, you can take advantage of the same. You may give out your former addresses and documentation to show that you can meet your obligations on time. You can also prove the length of time that you stayed in a unit and whether there were any evictions or not. 
If there are any negatives on your rental history, try to explain to the owner. 
Prove That You Have A Reliable And Sufficient Income
A proof that you have a reliable source of income can also enable you to rent an apartment without a cosigner or credit history. You can provide the following documentation to the property agent or owner as evidence of financial independence;
Pay Stubs
A pay stub can either be in printed form or electric. It provides information about you, such as how much you earn, your pay date, name, gross, and net pay. Make sure you provide your lasts pay stubs (this could be for the last three months).
Proof Of Tax Returns
Your tax return records can also prove that you have some reliable income. You may provide return records for the previous two or three years, which can be obtained from your account, online, or the IRS. 
Deal With A Property Owner Directly Instead Of An Agent
Company-owned apartment complexes may not be easy to acquire if one has a good credit history or is a cosigner. For this reason, it is advisable to rent from a private property owner who may be more lenient and flexible with their terms. Explain to them how you will afford to pay rent on time and why you avoid getting a cosigner. 
Prove That You Have Some Savings In The Bank Account
If you don't have a pay stub due to being in self-employment, you may show your recent bank statements to the owner as proof that you can afford to pay rent. Make sure that you are as open as possible with the property owner to convince them about your ability. 
Pay A Larger Security Deposit Amount.
You can opt to pay a few months' rent or security deposit in advance. Doing this will assure the owner that they are not risking losing their rent by offering you their rental space. It will also prove that you are reliable to pay your bills in the future.  
Look For Apartments With Less Competition.
Some places attract higher competition from potential tenants, making it more challenging to acquire one without a good credit score. You may consider looking for apartments in areas that are less popular. 
Conclusion
Acquiring an apartment at 18 is not a walk in the park. Most property managers and firms will require you to produce a credit history that may not be available at this age. But, there are various ways that you can use to convince the owners to give out their house to you without any problems. Be sure to know the requirements before setting out to look for a rental space.