Last Updated on July 17, 2023 By Emma W. Thomas
If Amazon products were delivered to the wrong apartment, follow these steps: First, verify the delivery address on your order confirmation. If it matches your apartment, check with neighbors to see if they received your package by mistake. If not found, contact Amazon customer service immediately and provide them with the correct delivery address and order details. Amazon will investigate the issue and may offer a replacement or refund. Keep track of any communication and ensure your package reaches the right address.
What To Do When Amazon Products are Delivered to the Wrong Apartment
Errors in deliveries happen, but it can be an inconvenience when Amazon products are delivered to the wrong apartment. Here is a step-by-step guide on how to handle the situation professionally:
1. Double-Check the Shipping Address
Before sounding the alarm, ensure you correctly provided your address:
Verify the delivery address on your Amazon account.
Check the order details for any discrepancies.
2. Communicate with Neighbors
Amazon may have mistakenly delivered your package to a neighbor:
Politely ask your immediate neighbors about the package.
The chances are high that someone nearby may have received it by mistake.
3. Contact Amazon Customer Support
If you've checked with your neighbors to no avail, your next step is to contact Amazon Customer Service:
Log into your Amazon account.
Go to 'Help & Customer Service'.
File a complaint regarding your missing package.
Provide all necessary details, like order number and tracking information.
4. Wait for the Investigation Outcome
Amazon then carries out a package investigation:
Await updates from the customer service team.
Continue checking for possible deliveries at home or at neighbors' apartments.
5. Apply for a Refund
If Amazon can't locate your product, they will help you process a refund:
Apply for reimbursement through your user account.
Ensure you follow provided instructions accurately.
6. Reorder Again
After the refund application or approval, you may reorder your product:
Confirm delivery details and your address.
Ensure the same issue does not recur.
How Can I Contact Amazon For Packages That Were Wrongly Delivered?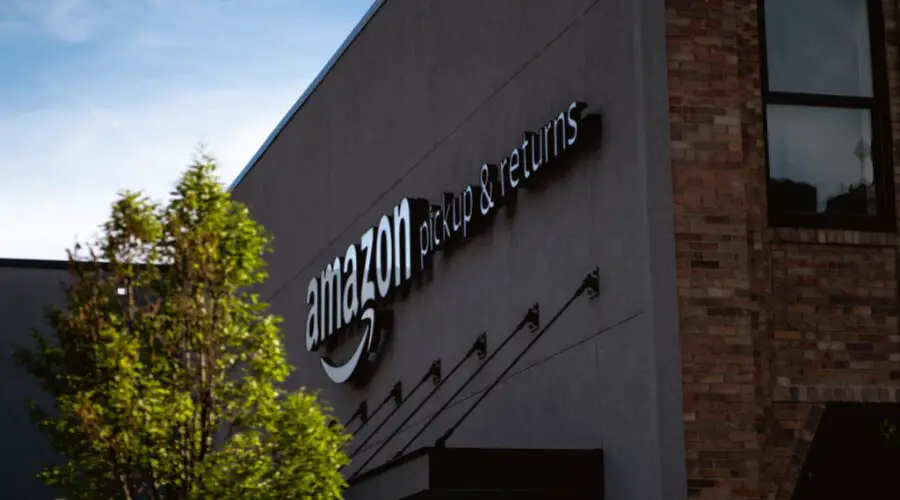 Many reasons cause misdelivery. The most common one is the wrong spelling of addresses by clients. Adding signs to your addresses causes a huge modification which misguides the courier services. Your package might never arrive due to a small spelling error.
Another common cause of wrong delivery from Amazon is when people move out and forget to change their address information on their orders. Always remember to indicate and change your residential details upon moving out. You might miss something bigger and more urgent than an Amazon delivery. It makes it easier even for them to track you down if they delivered to your previous apartment.
Amazon's wrong deliveries are common. They have different contact centers you can use on such occasions. They include;
Through Live Chat
 Live chat is among the most commonly used method for contacting Amazon offices. Through live chat, you can reach them around the clock throughout the year. You find this option as an app, and it is very easy to use. Once you log in, navigate to the customer support option. Then, go to the live bubble chat where you get connected to an Amazon agent in less than five seconds upon opening it.
Explain to them the reason for contacting them. Ask how customer service officers can help you with the situation. The most important questions asked are about the delivery. For example, the order number and tracking details. Ensure to be precise and informative as much as possible to help them trace your packages. If they don't get the items, they will send you a replacement as their investigation continues.
Online Option
This option allows you to visit the Amazon app. You can either visit amazon.com or download their app. It is also another simple alternative to contact Amazon as it is less complicated. In this app, you reach a customer support agent who takes you through the process in less than two seconds. However, there is a challenge when using this option as it tends to be slow compared to others. For this reason, you are not likely to get much help since, on the online platform, you use self-direct tools.
Email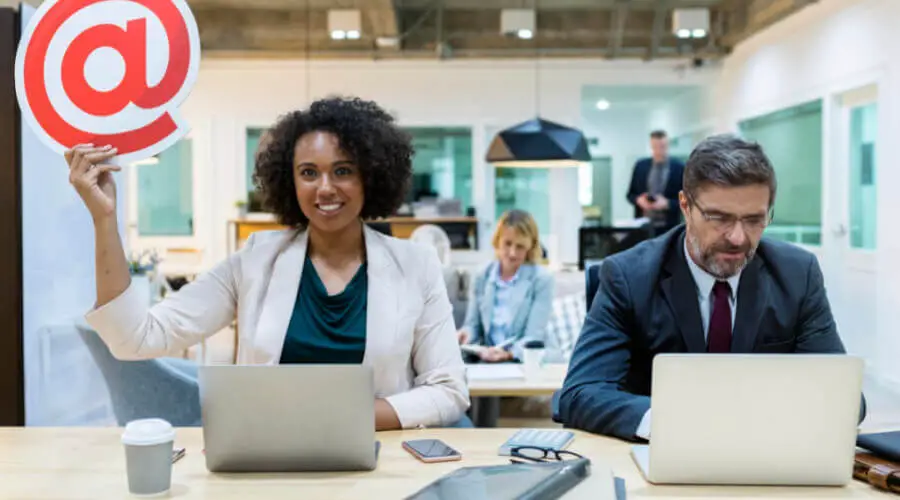 Almost every business has an email address. Amazon customer service does too. The good thing about using this option is that you can give detailed information about your situation. There is no limit on the information you provide them. But, one downside associated with the email option is that it is very slow. You may wait to get a response for two to three days. For this reason, it is not the best option for a person in much hurry to get their package back. 
Phone Calls
Due to the urgency of the matter, most people go for phone support. It is more common than any other method as it is fast and provides immediate response. With their speed in response, you do not fear losing packages from misdelivery. They have a common contact line which is 1-888-280-4331. This contact line is open throughout, whether day or night. You will receive their services on whichever day, even during the weekend and holidays. 
Once you call Amazon, explain that you have a package missing due to the wrong delivery. Provide the tracking details to help them trace your items. From there, they handle the issue. Whether they find the package or not is no longer your concern. They even send you a replacement provided you give the correct delivery details. Some people opt for a refund instead of another package, although rare.
Who Is Held Responsible For Amazon's Wrong Deliveries?
Everyone is prone to make mistakes. However, some minor ones may cause irreversible problems like a missed delivery. When package deliveries are concerned, many parties are involved until the item gets to the right person. This process consists of a buyer, seller, packager, and delivery person, and the one who also receives the order and notes it down for the packager. It is difficult to find out who is liable for the wrong delivery.
Most delivery drivers are not from Amazon services but are just hired from other courier services. Such individuals only get the package from their couriers and take them to the provided address. They do not involve themselves with anything else other than transport. For this reason, you cannot blame the driver for the wrong delivery. 
The only way to involve them is by notifying the delivery service working with Amazon. From there, the company checks and decides who to hold accountable, depending on the information provided. However, there are special occasions such as prime deliveries where you find Amazon-employed drivers. In this case, the driver may be held responsible if they happen to be at fault.
As for the sellers, they cannot be answerable for wrong delivery since they are only third parties. Most of them only package the product bought and cannot be associated with handling and shipment issues from this point. The only time sellers can be held accountable is when the product is faulty. In this case, the customer can directly reach the seller and demand a refund or a replacement. Failure to do so, they face charges for customer violation and abuse.
As a recipient, you play the biggest role when correct deliveries are concerned. The details of addresses you provide to Amazon help ensure a product gets to the right person. A small error when writing down the address affects the whole delivery process. When giving the zip+4code, be sure to provide the actual code. Do not give the address if you are unsure of the numbers since an apartment and building number are enough to track down your place. 
What To Do If Amazon Wrongly Delivered To Your Apartment?
People receive packages from Amazon that do not belong to them. It mostly results from wrongly written addresses by the buyers. Sometimes it also happens when people forget to indicate changes on their apartment numbers when they move out. Despite the reason for the wrong delivery, it is morally not good to receive and open a package that is not yours. You can use different ways to ensure the item gets back to its rightful owner.
The first thing to do should be to call Amazon and notify them of the wrong delivery to your apartment. As the recipient, you might not face any repercussions for receiving a package. However, it might not go well for you if Amazon tracked down the item for you. They might come to your doorstep asking for the item. They may not take any legal action since it was not your fault to have the item delivered to your place. But, it is shameful and immoral to open packages wrongly sent to your location.f
Other than rectifying the mistake by contacting Amazon, you can physically track down the owner. From the addresses provided on the delivery envelope, there are chances that the package owner might be nearby as your neighbor. It doesn't cost much to ask around the neighborhood as someone might have ordered the package. If the address is far, you can call the delivery services and send it to the rightful owner.
Sometimes, it becomes impossible for Amazon to track down the owner of the package even after contacting them for the wrong delivery. In such a case, you can keep the package as a gift. Such should only happen after you contact Amazon and they fail to get the right recipient. They do not have the right to request re-delivery back to the seller as the receiver is not responsible for the mix-up. Keeping the package for yourself becomes the only alternative, especially when even the courier services cannot rectify the situation.
In addition to this, amazon cannot expect you to cover the return cost, which might be expensive depending on your location. Some packages might be too large, making their shipments more expensive. The table below shows different prices of items when re-shipping back to Amazon;
| | | |
| --- | --- | --- |
| Item type | Shipment cost per item | Cost per shipment |
| Luggage | $0.99 | $4.99 |
| Kindle | $2.99 | $3.99 |
| Video games and accessories | $0.99 | $3.99 |
| Toys | $0.85 | $3.99 |
| Computers and accessories | $0.65/lbs | $7.99 |
Conclusion
Wrong deliveries are very common with Amazon packages. If your item happens to be wrongly delivered, the first thing is to contact their office. The best option is to call their contact center which is open throughout the year. Sometimes you can also receive packages not meant for you. In such circumstances, you need to contact Amazon services for a way forward. If they are unable to correct the misdelivery, the law allows you to keep the package as a gift.
References:
https://daily.slickdeals.net/shopping/what-to-do-if-amazon-delivered-wrong-address/
https://getcircuit.com/package-tracker/blog/amazon-package-sent-to-wrong-address
Emma is a graduate of Domestic Science or Family and Consumer Sciences (Home Economics) from the University of Wisconsin. She has 7 years of experience Working with the strategic section of BestBuy and now writing full-time for Homeeon.
From Managing the Home, Interiors, Cleaning, and Exteriors to Gardening and everything about Making A Home Liveable – is her passion and this Homeeon is the result of this.
Emma loves decorating her home with the best stuff found online. She cares about quality over anything and writes reviews about them here in Homeeon. Get in touch with her over Pinterest.
Keep reading her blogs.