Last Updated on January 16, 2022 by
Your name and apartment number are the most basic details when mailing items using USPS. Leaving out such information might cost you your packages and more. You might lose them in the process of failed delivery. The best thing to do is to call the post office, describe your package and explain that you forgot to indicate the apartment number.
How Do You Write An Apartment Number For USPS Deliveries?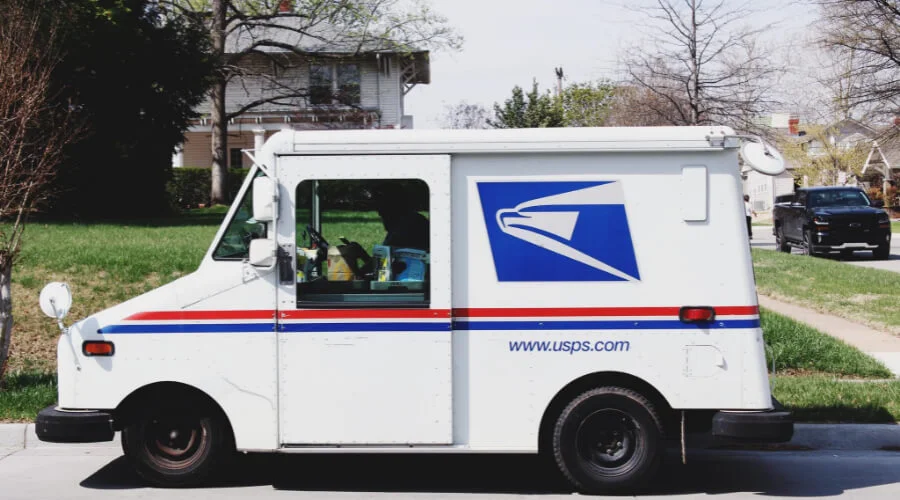 Writing a correct apartment number when sending and receiving mail provides fast and safe delivery. It ensures that your items fall in the right hand despite getting lost in the process. You can easily submit a lost mail claim if you do not receive it. Finding it is easier provided the apartment address is correct.
Writing your apartment number properly is essential even when shopping online. It is challenging to have your items delivered to the wrong place. The same case applies when writing a vacating notice or a letter of appeal. A correct apartment address reduces the probability of avoidable inconveniences.
The following are some tips to consider to ensure you write your apartment number correctly for USPS mailing services;
The first thing is to use the most common address writing formula. Here, you use the universal lines found in the mailing envelope. An envelope comes with two lines. In caps on the first line, write your name (if you are the recipient). Any details you provide must be legal and on the identification card. Writing anything else like their nicknames on the file negatively affects the delivery as it might not get delivered. 
 On the second line, indicate the street and the apartment number. Make sure you write the full address of the street. Most envelopes have the line dissected into the street number, street name, apartment owner, and apartment number. You can use abbreviations in this line. It would be best to make sure that the abbreviations are correct. Most USPS provide lists of secondary addresses you can use for this line. 
Sometimes the details in line two might be too long. In this case, since you can't squeeze all the details in one space, place the pieces on separate lines. The best way to do this is to use the line immediately above the delivery line address. Avoid using any sign here. Not even a dollar or pound sign should be seen. Adding one can change your address number leading to wrong delivery. 
Other envelopes come with a third line. You indicate the city, state (in abbreviations), and zip+4code. This code helps the delivery person zoom further to attain the geographic region. It makes it easier for them to locate the apartment using geographic details. For this reason, use the code as it enhances faster delivery. If you do not have the code, it is not compulsory. The difference is that your delivery might take more time to get to the right place.
Another important thing is to go for a marker or pen with dark ink. Ensure that you can write legibly and clearly for anyone to read. Legible content, in this case, contains neatly written letters in their capitalized form. Failure to do so can be jeopardy to your delivery details. If you have difficulty in writing, go for label markers. Ensuring your delivery arrives in a suitable apartment is worth any investment. Some items are way more important to lose from a simple error that could be fixed with a few dollars.
Before going to the USPS office for delivery, the last thing you do is double-check the details. It doesn't hurt to go through the addresses. Once you confirm all the information is correct, go ahead and post your item. The table below shows how to write your address on the envelope lines;
| | | |
| --- | --- | --- |
| Envelope line number | | Details |
| Line one | Compulsory | First and legal last name of the recipient |
| Line two | Compulsory | Street number, street name, apartment designator, apartment number |
| Line three | Not compulsory | City name, state, and the zip+4code |
| Line four | Not compulsory | Only used when the details in line two fail to fit, causing you to use another line. |
How Do You Get Your Package After Missing The USPS Delivery?
Sometimes, the USPS delivery personnel get to your apartment when away. When they find no one at your place, they do not leave the packages at your doorstep. It could be stolen, and the blame falls back to them. For this reason, when they find no one to deliver the package to, they go back with it. Hence, you miss the package delivery.
It would be best not to stress yourself to the core for missing your USPS delivery. Every day people miss theirs, and the postal service knows this. For this reason, they came up with a few steps to help people get their packages before returning them to the original sender. The steps include;
1. Scheduling redelivery of your items. You can call the postal office and explain your reasons. From there, they give you the way forward to reschedule redelivery. There is also the option of doing it online. That is, you visit their redelivery website, insert all the details, including the apartment number, to ensure successful delivery.
2. Another way you can get a missed delivery is by visiting their offices to pick it yourself. Most people do not choose this option since the postal office might be far from their residential areas. Some people cannot visit them due to their opening and closing hours. 
3. Filling a PS form 3849 is another way to go. The good thing about this method is that you download the form online, fill it then drop it in your mailbox. Once the USPS personnel get your claim, they set your package for redelivery.
4. Another alternative is sending an acquaintance to pick the package for you from the post office. People who go for this option are the busy type who lack time to run such errands. When sending a representative, you download, print, and sign a PS format 3849. Ensure to indicate your representative name so that the USPS can hand over your package to them.
What To Do If You Wrongly Receive A Package That Isn't Yours?
In the united states, there are laws addressing mails services. You find the rules under the U.S. Code 1708. It states that anyone who holds possession of a mail package that is not theirs should face a fine of not less than five jail years. This law applies whether you bought the box, received, or concealed it. However, this is just federal law. Some states have their terms. For example, in Texas, tampering with mail packages that are not legally yours is a felony attracting five years in jail and an extra $10 000 fine.
Such laws help protect wrongly delivered mail, especially from malicious people. When you receive mail, ensure to check the envelope to confirm that the package is yours. Opening mail items that don't belong to you attracts a fine in most state laws. If you happened to open and found out the package isn't yours and returned it, there are fewer charges. Disposing of the mail is the worst mistake you could make. It is considered a felony in all states. Destroying and disposing of it exposes you to the law claiming that you knew of the mistaken identity package.
When you receive a package from the USPS that doesn't belong to you, dealing with it is easier than you think. There is a simple way to legally get rid of with without attracting any legal fee or jail terms. The best way to deal with such an issue is by writing a note saying, 'RETURN TO SENDER.' You write this on the front of the envelope and place the package back in the mailbox. 
In case the package comes back to you, consider being more direct. Write a friendly note to the mailing offices. You can hand it to the postal worker delivering the mail. Upon giving the office's feedback, they should stop the mailing to the address provided. Frequent feedback on misdelivered mail attracts the attention of the USPS office. Sometimes, they find out the reason for the return of those packages.
In most cases, it is due to unreported moving out of the recipient. When you move out from an apartment, consider changing your details even with the mailing services. In this way, there will always be a way they can reach you when they have your packages.
Conclusion
Not many people remember to indicate their apartment number for USPS delivery services. They tend to miss packages and mails sent to them for these reasons. Do not break a sweat with worry if you forget to show yours. There is a way to reach the mailing offices through calls and visits. From there, explain your situation and give them your apartment number to not miss your packages next time. Ensure to indicate the number correctly to avoid your items being delivered to the wrong apartments.