Last Updated on July 18, 2023 By Emma W. Thomas
Whether $5000 is enough to move out depends on various factors, including location, living expenses, and individual circumstances. In some areas, it could cover initial costs like security deposits, utility setup fees, and moving expenses. Assess your budget and potential costs in the new location to determine if $5000 is enough or if additional funds are needed for a smooth transition.
Is $5000 Enough To Move Out?
Indeed, making a decision to move out and establish one's independence is exciting and sometimes frightening. However, the clear-cut question remains – is $5000 enough to move out? This analysis aims to break down the costs involved in moving out and maintaining an independent living to better answer this question.
Initial Moving Costs: Moving costs can range dramatically depending on the distance, weight of belongings, and moving mode. The costs typically include:

Hiring a moving company or renting a moving truck: The average cost lies between $500 and $1,500.
Packing materials: These generally cost closer to $100.
Travel expenses: This includes potential hotel stays, fuel, and meals which could add up to $200-$300.

Rent: Housing costs will be a substantial part of the monthly budget. As such, upcoming rent should be considered in the moving budget. The cost, of course, is highly dependent on the location and type of apartment. According to U.S. Census Bureau, the median monthly rent was about $1,097 in 2018. However, in cities like New York and San Francisco, average rent can exceed $3,000 a month.
Deposit: A security deposit is required which is usually equal to one month's rent, and sometimes you'll need to pay the first month's rent ahead of time as well.
Utilities: While some rentals include utilities (water, electricity, garbage) in the rent, most do not. On average, utilities cost around $200 per month.
Groceries: The cost of groceries can vary greatly, but it may average around $300 per month.
Transportation: Transportation costs, fuel or public transport tickets, can average around $200 per month.
Household Items: Starting a new household often requires purchases that can accumulate rapidly. Cookware, furniture, bedding, and other necessities can amount to several hundred or even over a thousand dollars.
Miscellaneous Expenses: Other costs like internet/cable, cell phone service, insurance, and potential unexpected expenses can easily add up to $100 or more.
Summary Table:
| Expenses | Estimated Cost ($) |
| --- | --- |
| Moving Cost | 500-1500 |
| Rent (first month) | $1,097 |
| Deposit | $1,097 |
| Utilities (first month) | $200 |
| Groceries (first month) | $300 |
| Transportation (first month) | $200 |
| Household Items | $1000 |
| Miscellaneous Expenses | $100 |
| Total | $4494~$5494 |
From this analysis, it appears that with the average costs considered, $5000 may just be sufficient to cover the initial moving-out expenses, along with the first month's living expenditures. However, this budget leaves little room for emergencies or unexpected expenses. Therefore, saving a bit more than $5000 might provide a more comfortable safety net when moving out.
Tips And Tricks On How To Move Out
Moving out can be a significant undertaking, but with careful planning and organization, the process can be more manageable. Here are some tips and tricks to help you move out smoothly:
Create a Moving Timeline: Start early and make a timeline outlining tasks to be completed each week leading up to the move. This will help you stay organized and avoid last-minute stress.
Declutter: Sort through your belongings and get rid of items you no longer need or use. Donate, sell, or discard them to reduce the number of things to move.
Pack Strategically: Begin packing non-essential items first and label each box with its contents and destination room. Pack fragile items securely with bubble wrap or packing paper.
Gather Supplies: Collect sturdy moving boxes, packing tape, markers, and other necessary packing materials. Utilize suitcases and bags to pack clothes and personal items.
Change of Address: Update your address with the post office, banks, utilities, and other important contacts to ensure mail forwarding and continuity of services.
Hire Movers or Enlist Help: Consider hiring professional movers or ask friends and family for assistance with the heavy lifting.
Measure Furniture and Doorways: Measure large furniture pieces to ensure they will fit through doorways and hallways at your new place.
Pack an Essentials Box: Pack a box with essentials like toiletries, clothes, snacks, and important documents for easy access on moving day.
Clean Before Leaving: Clean your old place thoroughly before handing over the keys. Take pictures of the condition as evidence if needed.
Check for Damages: Inspect your new place for any damages or issues upon arrival and inform the landlord or property manager.
Set Up Utilities: Arrange for utilities like electricity, water, internet, and cable to be set up before moving in.
Take Care of Pets: Arrange for pet care during the move and acclimate them to the new environment gradually.
Notify Friends and Family: Inform loved ones about your move and provide them with your new address and contact information.
Stay Organized During Unpacking: Unpack methodically, focusing on one room at a time to avoid feeling overwhelmed.
Explore Your New Neighborhood: Take time to explore your new neighborhood and get acquainted with nearby amenities and services.
How Much Do I Need To Move Out?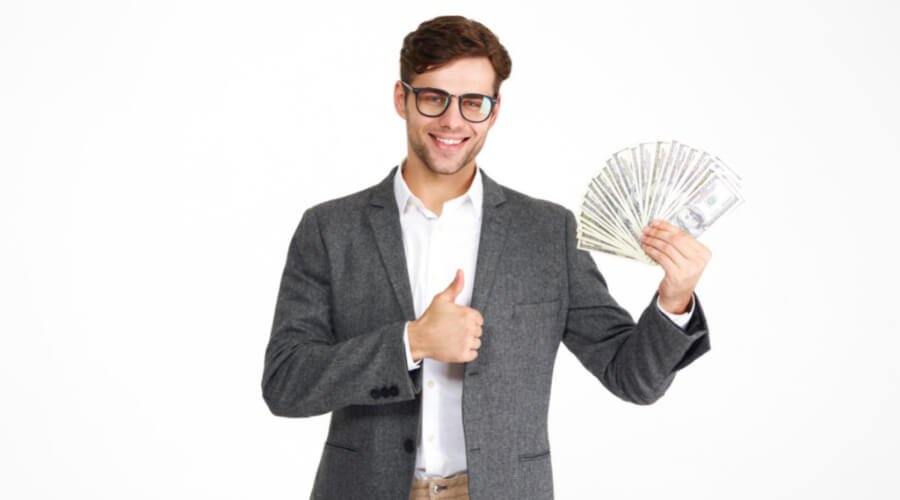 The current generation is so much different from the previous ones. At 18-30 years, most young people still lived with their parents. Nowadays, once they click 18 years, they already want to live alone. Moving out requires a well-laid-out plan. It also requires resources and energy. Consider the following before moving out;
Apartment Fee
The amount needed to move out differs. Some people go to smaller apartments, whereas others go for larger units. The two have different rental costs, with the larger one being more expensive. When calculating you're moving-out cost, consider the size of the rental unit you want. Other than the rent, additional charges include rental application fees. In most states, the price ranges between $50 to $100, depending on your location. There is also the security deposit which is equal to the monthly rent. 
Some landlords tend to charge their tenants a non-refundable move-in fee. When moving out, you must put into consideration all these requirements. However, such prices depend on the landlord or the housing agency.
Rent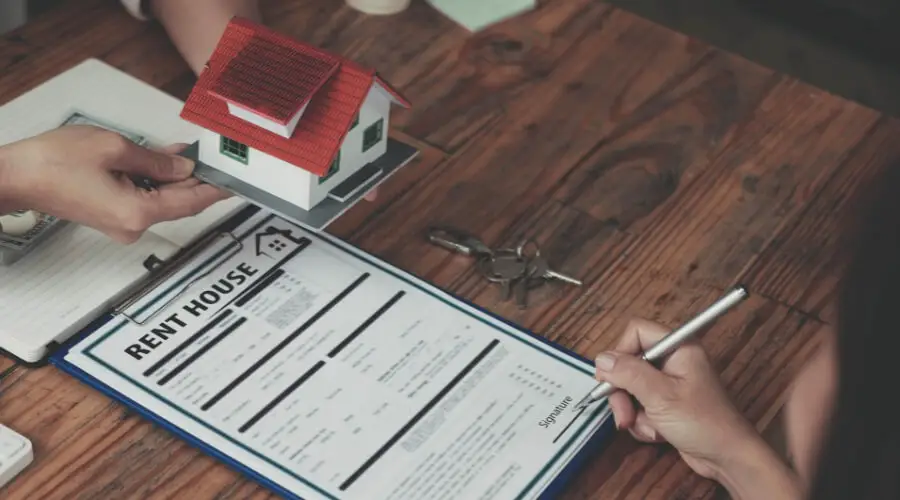 You must have the details of the amount you can raise as monthly rent without much strain. Most landlords carry out background checks on potential tenants. They do this to avoid future misunderstandings resulting from delayed rental payments. People use the general rule of thumb which states that your rental fee should not be more than 30% of your monthly income. 
The reason is that other than rent, there are other needs such as grocery, electric, and water bill, among other utility services. Some young people get tempted to pay rent way beyond their means. It is better to start with a small apartment if your salary is less. You can later move to a larger space when you can effortlessly afford it.
Furniture
When moving out, consider going for the most important furniture pieces first. Buy what you can afford now and leave what you can't. The good thing is that second-hand furniture is much cheaper than new pieces. It would be best to go for this option, especially if you are tight on your budget. Some of the basic furniture pieces include a bed, kitchenware, and anything else you can afford. 
The amount of money needed to move out differs for different individuals. Other factors also affect it, such as the place you are moving into. Rental costs change from state to state and location. The size of the apartment, the number of people living there, and the furniture needed also make the moving out different. $3000 is enough to cover the rent and all associated costs for living alone, provided you maintain a normal lifestyle.
Moving Cost
Apart from rent, transportation of your items carries the second-highest cost when moving out. There are two options when moving cost is involved. You can hire a truck and move or go for professional movers. Most movers are quite expensive, but they do a clean job. There are fewer damages to your items with professional movers, making them the best choice when you have a lot of fragile valuables. 
Hiring a moving truck is cheap. You tend to save a lot when using this option, especially when you get your friends to help with the loading and offloading. It is the best option when you want to avoid the transport cost. With this option, you save over $500, which can cater to other expenses.
Utility Services
Utility bills are another consideration when moving out. Not all landlords include utility service charges in their rental fees. Find the service providers to inquire how to get and pay for their services such as gas, internet, water, and heating. There are also renter's insurance charges which are important for you and your belongings. The good thing is that renter's insurance charges are cheap. You find some going for as low as $10 a month, making them affordable even to low-income earners. Utility fees range between $85 on the lower side and $385 on the upper side for living alone in an apartment.
What If I Can't Afford To Move Out?
Sometimes moving out is a result of unavoidable circumstances. Change in your workplace or learning institution is why you want to move out. The inability to afford housing and associated costs are among the top reasons most young people still live under their parents' roofs. The following are some ways you can use to help you towards moving out;
Have A Laid Out Budget
Laying out a budget is almost the same as setting goals. It helps improve your spending discipline. Knowing that you want to save up for something helps you choose between what is necessary and things you can forego. You prioritize saving and working towards your budget, making it easier than anticipated to move out without a budget. Nowadays, there are many online apps known as budget planners. With such, you track all your finances, including debt coverage, daily expenses, and monthly fees to pay.
Reduce Your Spending
If you want to save for moving out, you must change your spending habits. Avoid spending money on unnecessary items. It is the fastest way to save. You can start by creating a list of your current expenses. From there, you can cut unnecessary services and reduce spending on others where possible. For instance, you can opt to use the family internet instead of subscribing to your services which tend to be expensive. 
Avoid the habit of regularly eating out. If you live with your parents, high chances are they provide all the meals. For this reason, you should avoid takeaways unless on special occasions. It is easy to spend over $50 on a single meal delivered to your doorstep. Saving it at least three times a week makes a great change toward your move-out savings.
Look For Free And Second-Hand Furniture.
Since moving out requires furniture and other basic items, you should opt for legit options that give out free items. Your inability to afford move-out leaves you open to all chances. There are many ways people give out free things on the internet, especially those they no longer use. Some of those items happen to be in perfect condition. There are sites such as Craigslist. People give out their items during moving out to avoid bringing them along on this site. You also find marketplace groups on Facebook selling second-hand items at incredibly low prices. 
What Are The Basic Items Needed For First-Time Movers?
First-time movers require more money and items. You cannot compare them with people moving into a friend's apartment who has all the essentials. The table below provides a summary of the basic requirements;
| | |
| --- | --- |
| Bedroom | A bed and mattress Pillows Duvet Towel |
| Bathroom | Soap Shampoo Toothpaste tissues |
| Kitchen | cooking pana set of plates cutlery cleaning materials |
| Cleaning supplies | bleaches all-purpose cleaners broom toilet bowl cleaner |
How Can I Cut On Moving Out Costs?
The costs associated with moving out are quite high, whether moving into a small apartment or a mansion. You can use several ways to cut on moving out the cost. They include;
Hiring a moving truck instead of professional movers. Hiring a truck saves you almost half the price spent on professional movers. Professional movers, bring along their loading and offloading personnel. You only give them the location of both places, and all your items get transferred to your desired location. If looking for a way to save when moving out, you should go for the truck and do the rest yourself. Most people invite their friends and family to assist with the move.
The other alternative is going for a roommate. With one, you split all the moving costs by half, making moving out easier and cheaper. You also get to cost-share on utility bills and groceries. Additionally, you do not buy all the furnishings by yourself.
Conclusion
$5000 is more than enough to move out, especially when living alone. Even with a rental fee of $1000. You get to pay a month's rent and the security deposit. Being a first-time mover, you do not have a lot of stuff, making the transportation cost less. Utility bills for an average person, including the renter's insurance, range between $100- $350. With $5000, you can cater for all move-out expenses and pay an extra month's rent before settling down.
References:
https://moneybliss.org/is-5000-enough-to-move-out/
https://thefinancialgeek.com/blog/is-5000-enough-to-move-out/
Emma is a graduate of Domestic Science or Family and Consumer Sciences (Home Economics) from the University of Wisconsin. She has 7 years of experience Working with the strategic section of BestBuy and now writing full-time for Homeeon.
From Managing the Home, Interiors, Cleaning, and Exteriors to Gardening and everything about Making A Home Liveable – is her passion and this Homeeon is the result of this.
Emma loves decorating her home with the best stuff found online. She cares about quality over anything and writes reviews about them here in Homeeon. Get in touch with her over Pinterest.
Keep reading her blogs.