Last Updated on January 16, 2022 by
The amount spent when moving out depends on many factors. Some of them include your living expenses and the place you plan to live. $5000 is certainly enough to move out. It is enough to cover moving and other associated costs. Depending on personal circumstances, a standard moving out costs $1,500 to $2,000.
This article highlights the amount needed to move out, what to do if you can't afford to move out, basic items for first-time movers. It also looks at tips to reduce moving costs. Read on!
How Much Do I Need To Move Out?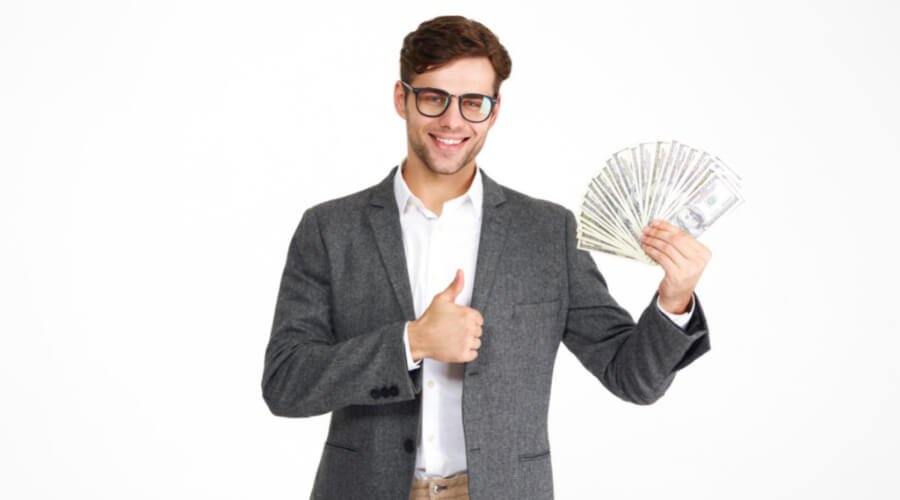 The current generation is so much different from the previous ones. At 18-30 years, most young people still lived with their parents. Nowadays, once they click 18 years, they already want to live alone. Moving out requires a well-laid-out plan. It also requires resources and energy. Consider the following before moving out;
Apartment Fee
The amount needed to move out differs. Some people go to smaller apartments, whereas others go for larger units. The two have different rental costs, with the larger one being more expensive. When calculating you're moving out cost, consider the size of the rental unit you want. Other than the rent, additional charges include rental application fees. In most states, the price ranges between $50 to $100, depending on your location. There is also the security deposit which is equal to the monthly rent. 
Some landlords tend to charge their tenants a non-refundable move-in fee. When moving out, you must put into consideration all these requirements. However, such prices depend on the landlord or the housing agency.
Rent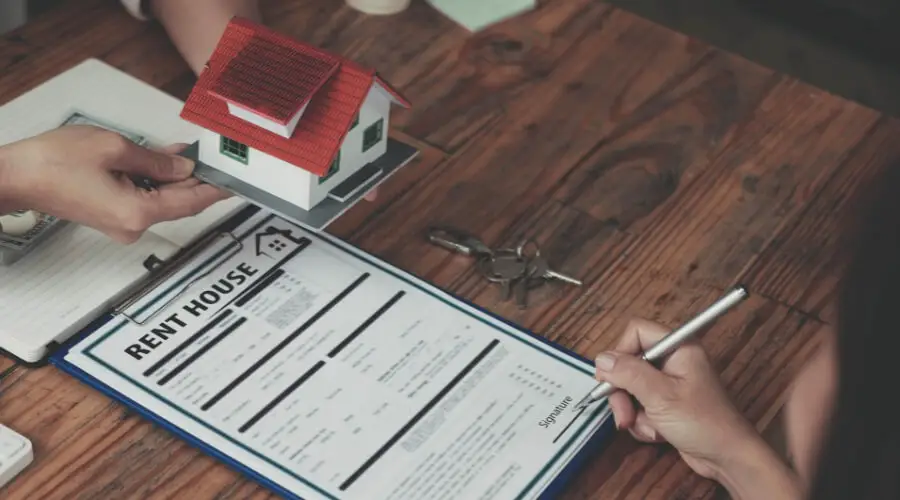 You must have the details of the amount you can raise as monthly rent without much straining. Most landlords carry out background checks on potential tenants. They do this to avoid future misunderstandings resulting from delayed rental payments. People use the general rule of thumb which states that your rental fee should not be more than 30% of your monthly income. 
The reason is that, other than rent, there are other needs such as grocery, electric, and water bill, among other utility services. Some young people get tempted to pay rent way beyond their means. It is better to start with a small apartment if your salary is less. You can later move to a larger space when you can effortlessly afford it.
Furniture
When moving out, consider going for the most important furniture pieces first. Buy what you can afford now and leave what you can't. The good thing is that second-hand furniture is much cheaper than new pieces. It would be best to go for this option, especially if you are tight on your budget. Some of the basic furniture pieces include a bed, kitchenware, and anything else you can afford. 
The amount of money needed to move out differs for different individuals. Other factors also affect it, such as the place you are moving into. Rental costs change from state to state and locations. The size of the apartment, the number of people living there, and the furniture needed also make the moving out different. $3000 is enough to cover the rent and all associated costs for living alone, provided you maintain a normal lifestyle.
Moving Cost
Apart from rent, transportation of your items carries the second-highest cost when moving out. There are two options when moving cost is involved. You can hire a truck and move or go for professional movers. Most movers are quite expensive, but they do a clean job. There are fewer damages of your items with professional movers, making them the best choice when you have a lot of fragile valuables. 
Hiring a moving truck is cheap. You tend to save a lot when using this option, especially when you get your friends to help with the loading and offloading. It is the best option when you want to avoid the transport cost. With this option, you save over $500, which can cater to other expenses.
Utility Services
Utility bills are another consideration when moving out. Not all landlords include the utility service charges in their rental fees. Find the service providers to inquire how to get and pay for their services such as gas, internet, water, and heating. There are also renter's insurance charges which are important for you and your belongings. The good thing is that renter's insurance charges are cheap. You find some going for as low as $10 a month, making them affordable even to low-income earners. Utility fees range between $85 on the lower side and $385 on the upper side for living alone in an apartment.
What If I Can't Afford To Move Out?
Sometimes moving out is a result of unavoidable circumstances. Change in your workplace or learning institution is why you want to move out. Inability to afford housing and associated costs is among the top reasons most young people still live under their parents' roofs. The following are some ways you can use on to help you towards moving out;
Have A Laid Out Budget
Laying out a budget is almost the same as setting goals. It helps improve your spending discipline. Knowing that you want to save up for something helps you choose between what is necessary and things you can forego. You prioritize saving and working towards your budget, making it easier than anticipated to move out without a budget. Nowadays, there are many online apps known as budget planners. With such, you track all your finances, including debts coverage, daily expenses, and monthly fees to pay.
Reduce Your Spending
If you want to save for moving out, you must change your spending habits. Avoid spending money on unnecessary items. It is the fastest way to save. You can start by creating a list of your current expenses. From there, you can cut unnecessary services and reduce spending on others where possible. For instance, you can opt to use the family internet instead of subscribing to your services which tend to be expensive. 
Avoid the habit of regularly eating out. If you live with your parents, high chances are they provide all the meals. For this reason, you should avoid takeaways unless on special occasions. It is easy to spend over $50 on a single meal delivered to your doorstep. Saving it at least three times a week makes a great change towards your move-out savings.
Look For Free And Second-Hand Furniture.
Since moving out requires furniture and other basic items, you should opt for legit options that give out free items. Your inability to afford a move out leaves you open to all chances. There are many ways people give out free things on the internet, especially those they no longer use. Some of those items happen to be in perfect condition. There are sites such as craigslist. People give out their items during moving out to avoid bringing them along on this site. You also find marketplace groups on Facebook selling second-hand items at incredibly low prices. 
What Are The Basic Items Needed For First-Time Movers?
First-time movers require more money and items. You cannot compare them with people moving into a friend's apartment who has all the essentials. The table below provides a summary of the basic requirements;
| | |
| --- | --- |
| Bedroom | A bed and mattress Pillows Duvet Towel |
| Bathroom | Soap Shampoo Toothpaste tissues |
| Kitchen | cooking pana set of plates cutlery cleaning materials |
| Cleaning supplies | bleaches all-purpose cleaners broom toilet bowl cleaner |
How Can I Cut On Moving Out Costs?
The costs associated with moving out are quite high, whether moving into a small apartment or a mansion. You can use several ways to cut on moving out the cost. They include;
Hiring a moving truck instead of professional movers. Hiring a truck saves you almost half the price spent on professional movers. With the professional movers, they bring along their loading and offloading personnel. You only give them the location of both places, and all your items get transferred to your desired location. If looking for a way to save when moving out, you should go for the truck and do the rest yourself. Most people invite their friends and family to assist with the move.
The other alternative is going for a roommate. With one, you split all the moving costs by half, making moving out easier and cheaper. You also get to cost-share on the utility bills and groceries. Additionally, you do not buy all the furnishings by yourself.
Conclusion
$5000 is more than enough to move out, especially when living alone. Even with a rental fee of $1000. You get to pay a month's rent and the security deposit. Being a first-time mover, you do not have a lot of stuff, making the transportation cost less. Utility bills for an average person, including the renter's insurance, range between $100- $350. With $5000, you can cater for all move-out expenses and pay an extra month's rent before settling down.