Last Updated on July 22, 2023 By Emma W. Thomas
In case of inhalation of bleach and toilet bowl cleaner fumes, move to fresh air immediately, and avoid further exposure. If symptoms are severe, seek medical attention promptly by calling 911. If you have no trouble breathing after exposure to the fumes, dial 800-222-1222 to contact your local Poison Control Centre for help.
What Are The Symptoms Of Exposing Yourself To Bleach And Toilet Bowl Cleaners' Fumes?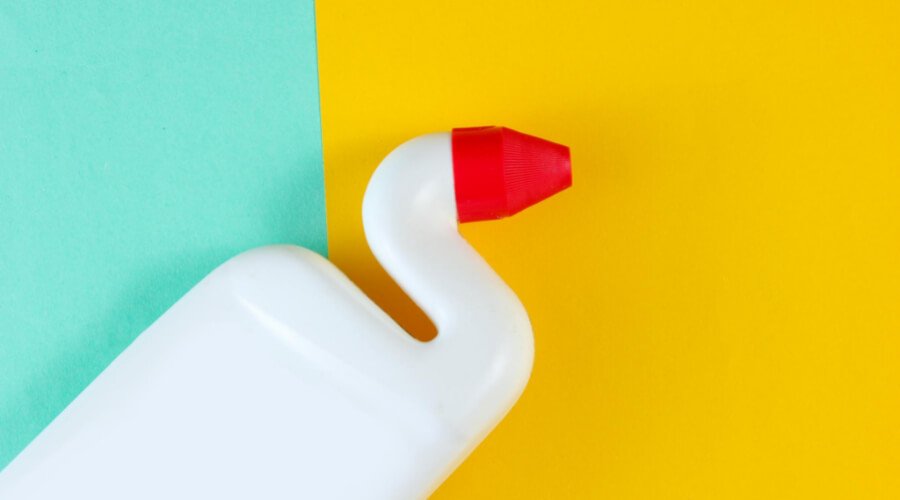 Several symptoms can indicate exposure to bleach and toilet cleaners gases, including;
How Can You Prevent Bleach And Bowl Cleaner Poisoning?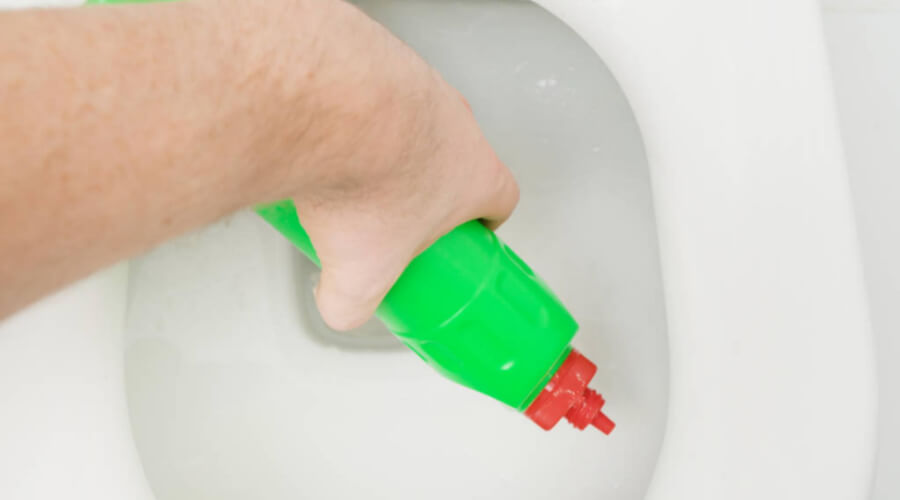 You can avoid chlorine and ammonia poisoning by following these steps;
What Is The Cure For Chlorine Poisoning?
Most household and industrial products contain chlorine, and one needs to handle them with care. Since chlorine is poisonous, one should not inhale or swallow it. You will find chlorine in household products like; bleaches, disinfectants, cleaning products, water purification products, and other chemicals. 
When chlorine comes into contact with water, the two react, forming hypochlorous and hydrochloric acids, which are very toxic. It is, therefore, crucial to avoid inhaling or ingesting chlorine when using products that contain it, as it may react with water in your body and form these acids. 
 But, if you accidentally inhale or swallow chlorine, the following quick actions will help;
How Do Doctors Treat Chlorine Poisoning?
A person with chlorine poisoning is usually treated in the emergency department in a hospital. A doctor will primarily focus on removing chlorine from the body as fast as possible using activated charcoal or medication. The specialist may also use gastric suction to empty the victim's stomach. In this process, a tube is inserted into the stomach through the mouth or nose. The doctor then drains the contents of the stomach through the tube. 
A doctor can also order some more tests to know the extent of chlorine poisoning. The tests may include; endoscopy, chest x-ray, ECG (electrocardiogram), or bronchoscopy. If a person has severe chlorine poisoning, they may require extra care in the hospital. This added care helps to support breathing and also treat the symptoms. 
How Can You Avoid Inhaling Bleach And Toilet Bowl Cleaner?
Preventing is always better than cure, so knowing how to avoid the inhalation of bleach and toilet cleaners fumes. Always try the following safety methods when using these products.
Conclusion 
While most household products such as bleach contain chlorine, it is possible to avoid its poisoning through careful handling. Always ensure that you do not mix cleaning substances and use them in a well-ventilated room. You can also use protective clothing and gear and avoid any contact with the eyes and skin. 
But, if you inhale the fumes from bowl cleaner and bleach, ensure that you first get to a place with a lot of fresh air. You can then seek medical assistance or get help from a poison control center by calling them.
References:
https://dubawa.org/the-dangers-in-mixing-toilet-cleaner-with-bleach/
https://cleancurious.com/what-to-do-if-you-mix-toilet-bowl-cleaner-with-bleach/
Emma is a graduate of Domestic Science or Family and Consumer Sciences (Home Economics) from the University of Wisconsin. She has 7 years of experience Working with the strategic section of BestBuy and now writing full-time for Homeeon.
From Managing the Home, Interiors, Cleaning, and Exteriors to Gardening and everything about Making A Home Liveable – is her passion and this Homeeon is the result of this.
Emma loves decorating her home with the best stuff found online. She cares about quality over anything and writes reviews about them here in Homeeon. Get in touch with her over Pinterest.
Keep reading her blogs.