Last Updated on July 11, 2023 By Emma W. Thomas
Turnkey is an online booking platform that allows you to secure a rental for a vacation. It has an excellent support team, has well-equipped facilities, and exceptional; services. However, some clients have complained of exaggerated information during the booking process and staff don't work on weekends.
The Positives and Negatives of Turnkey Vacation Rentals
TurnKey Vacation Rentals has received mixed reviews from customers, with both positive and negative aspects.
Positives:
Property Quality: Many customers appreciate the overall quality and cleanliness of the properties offered by TurnKey.
Customer Service: The company has received positive feedback regarding their responsive and helpful customer service team.
Booking Process: Customers find the booking process easy and convenient, with a user-friendly platform.
Negatives:
Communication Issues: Some customers have experienced communication problems with TurnKey regarding booking details and property information.
Property Maintenance: There have been occasional reports of maintenance issues or property amenities not meeting expectations.
Pricing and Fees: Some customers feel that TurnKey's pricing and additional fees are higher compared to other vacation rental providers.
Review of Turnkey Vacation Rentals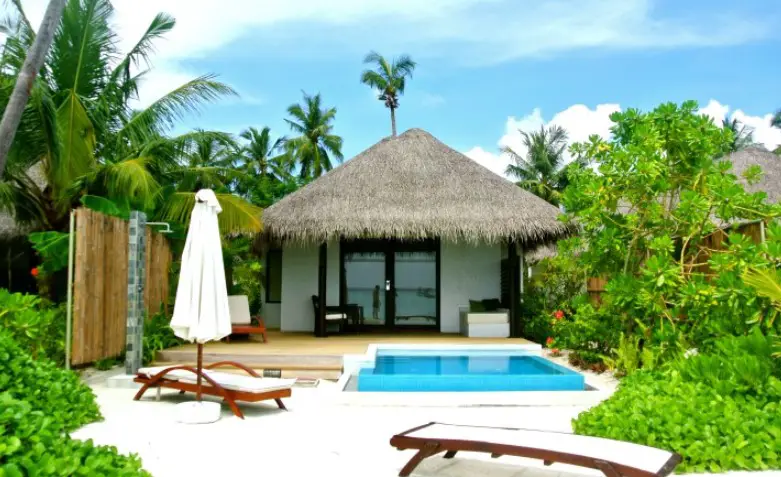 Support team 
Turnkey has an excellent support team that's always committed and dedicated to ensuring high-quality service delivery. Rarely will they leave your calls unanswered. Support tickets are also treated with much respect, as long as they meet your needs. You can always contact them whenever you experience an issue with booking, security, or the best rental for your vacation.
However, some support team members work remotely, which compromises the delivery of expected services to the clients. Once in a while, you can hear the noise in the background as they answer your calls. Consequently, there's a misunderstanding, and you may have to hang up. If your issue were about the website not accepting your payment during booking, you would likely miss a rental.
It also has a responsive team keen on detail and knowledgeable about vacations and rentals. Usually, you will get s member of the team who will guide you to getting the right rental in a professional and friendly way. The team helps answer questions and give additional information where you are not sure.
Trial periods
Once in a while, you may have Turkey rent your home to accommodate guests, particularly during the festive seasons. Their team is committed to making the place comfortable for the guests and the renters. They will ensure repairs to make the environment comfortable to stay in, benefiting the renters and guests.
Facilities
Depending on your choices, you can choose from Turnkey's rentals with or without the required facilities you want to use. Generally, their facilities are well-equipped with furnished kitchens and dining rooms, adequate guest rooms, and toiletries. Each facility is always kept clean to maintain high standards of sanitation.
Complimentary Wi-Fi in every Turnkey home provides a good source of entertainment. However, you can also work remotely while running your business. Doors are modern to handle without worrying about losing the keys. Typically, each home has clear operation rules upon arrival, and guests have led the vacation, with each room having a digital lock. 
Once more, their rental facilities are available in many areas to give diverse vacation environments to guests. For instance, some are condos in cities, along the coast, and island villas. You can even find a rental for your vacation within the mountains. You use Turnkey when booking for their destinations: Alabama, California, Arizona, Florida, Delaware, Colorado, Georgia, Hawaii, Illinois, and South Carolina, among others.
Services
Generally, Turnkey advertises on the listings to provide a worry-free service to guests, but many guests always find it worse than expected. Landlords are absent and fail to cater to fundamental issues within the rentals. It compromises the quality of each service, leaving most guests to post negative reviews. For instance, the landlords even fail to bring lawnmowers to cut down the grass when it's three feet tall. It also becomes challenging to ask for clarification of anything, and you have to reach the landlord on the phone.
Responsibility for damages
Guests are not held liable for irresponsible behavior and damages, making homeowners spend more on repairs. Unlike other online booking rentals with restrictions, Turnkey doesn't provide stringent measures on guests. If you are a homeowner, you will spend more for hosting irresponsible guests who damage your property, including apparent theft. 
Turnkey doesn't have a deposit for homeowners to ensure they care for their rentals. It also puts their property at risk in case damages occur. Therefore, such policies ought to be available on Turnkey. Turnkey shows less concern for its renters and may not be held accountable for any inconveniences caused by guests. A deposit fee or bind should be encouraged to ensure the platform is actively involved in caring for all properties.
You may have to handle everything by yourself on weekends since most of Turnkey's staff do not work on these days. It may become stressful handling guests who prefer arriving earlier or delayed in case of emergencies, particularly on weekends. In simple terms, you are better off if you limit your guests' arrivals on weekdays. However, some guests may not always manage such arrivals because of the nature of their work.
Otherwise, you can be assured of getting support from their customer service team about any information about the rental during the working days. The support team will answer all your questions promptly. You will also get assistance with checking in and all necessary details about the rental, such as the Wi-Fi, security, and other relevant information.
Some family homes are uncomfortable to rent for a vacation for renters who plan to travel with their loved ones. Some facilities to enhance fun activities for kids are not available. These are sites to watch movies, playfields, or play some music. The entire session becomes boring, yet you have to pay outrageously to secure a chance for a vacation. Homeowners on Turnkey need to visit stores and stock up the houses, bearing in mind that some guests move with their families. 
Some hosts do not highly regard sanitation. There have been various instances where guests had to clean some items. Several TV screens have fingerprints of previous guests, which indicates irresponsibility. On the other hand, sinks are not properly maintained and may be producing a bad smell. Cobwebs on windows do not give a clear impression proportional to the money paid to stay. Generally, some rentals may not be comfortable because of low standards of cleanliness. However, some houses are immaculate, and you can enjoy the space during your stay.
No care is given to guarantee an outstanding guest experience. Turnkey rentals are poorly maintained, yet guests are paying for high-quality services. Sanitation is not highly regarded. Towels and other toiletries are not constantly replaced. If they replace, they use those of low quality to cut down the costs. It may not provide a good experience, especially when guests pay only to receive such services.
Legibility
Turnkey may not be legible in the provision of their services to customers. For instance, some vacation rentals have exaggerated information to attract guests during the booking process. However, you may not find whatever you expected and saw on their listings. It is not a trusted platform; therefore, booking a vacation may be risky.
In addition, Turnkey rarely posts very negative reviews. Usually, you will only find the most positive and mildly negative reviews from clients. Once more, you are likely to get a lousy rental with poor facilities by following their positive reviews alone. 
Staying on Turnkey's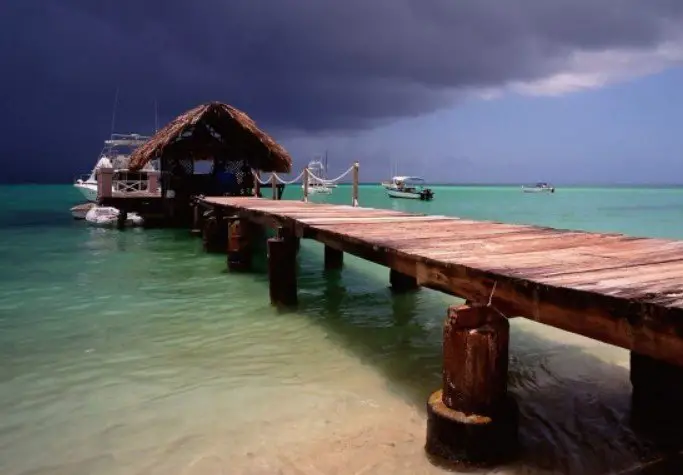 Although many customers have had negative experiences regarding their stays, it depends on the host. Some hosts are amiable and will motivate you to return to their property. However, others are selfish and will not care about the guests from arrival to departure time. Nevertheless, some houses are well furnished with many rooms, and clean environments and strategically located to give you a good view. Such will give you ample time with your host and make your stay comfortable.
Other rentals are not comfortable for all guests, and careful reading of previous reviews can help you make a good decision. Another tip is to ask your host whether you can make a pre-visit before officially booking on the Turnkey platform. It will ensure you have a comfortable stay and help you prevent disappointments earlier. You can save more by negotiating with hosts about the prices if you book rentals for long-term vacations to enjoy your stay. 
Related Post: Does Airbnb Offer Student Discounts? (Tips to Enjoy Reduced Prices)
Frequently Asked Questions
How does Turnkey manage additional guests?
Turnkey will always group on rentals as long as you have all guests included during the booking. The platform requires you to have a reservation holder before registering guests on the website. All guests will have their names ready before arrival at the rental for authentication before entry to the host's property. Late registration may not be possible, primarily if you register another person as a second holder. Always do early registrations for convenience and facilitate the team's work in ensuring that you settle quickly within a short period.
Is Turnkey an excellent place to book a rental for vacations?
A turnkey is an excellent place for renting, whether as an individual, family, or group. However, getting the right rental may not always be easy for many people. The surest way will be to contact the host and have an experience via the website or call to evaluate their friendliness. You can also read more than one review about the property you want to rent, as it can give an accurate picture of what to expect. They are always very professional and helpful in ensuring client satisfaction, and you can rely on them. 
Final Thoughts!
Turnkey vacation rentals provide better services, but it entirely depends on your host. Always let your host know in advance if everything you will need to have is put in place. Also, consider reviews from previous renters before booking a rental on Turnkey. They are worth trying, since you can get a good host.
References:
https://www.trustpilot.com/review/turnkeyvr.com
https://www.bbb.org/us/tx/austin/profile/vacation-rentals/turnkey-vacation-rentals-inc-0825-1000103149/complaints
Emma is a graduate of Domestic Science or Family and Consumer Sciences (Home Economics) from the University of Wisconsin. She has 7 years of experience Working with the strategic section of BestBuy and now writing full-time for Homeeon.
From Managing the Home, Interiors, Cleaning, and Exteriors to Gardening and everything about Making A Home Liveable – is her passion and this Homeeon is the result of this.
Emma loves decorating her home with the best stuff found online. She cares about quality over anything and writes reviews about them here in Homeeon. Get in touch with her over Pinterest.
Keep reading her blogs.