Last Updated on July 11, 2023 By Emma W. Thomas
Airbnb and VRBO are popular online platforms for booking vacation rentals, but there are some key differences between them. Airbnb is known for its diverse range of accommodations, including shared rooms, private homes, and unique properties. On the other hand, VRBO (Vacation Rentals by Owner) primarily focuses on whole-home rentals and is often associated with larger, luxury properties.
Comparison between VRBO and Airbnb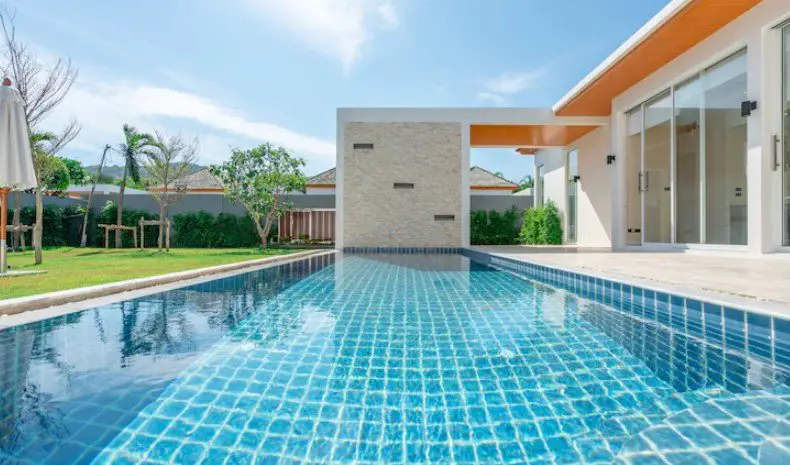 | | | |
| --- | --- | --- |
| Feature | VRBO | Airbnb |
| Property Type | Primarily whole-home rentals | Diverse range of accommodations |
| Host Interaction | Less emphasis on interaction | A diverse range of accommodations |
| Booking Process | Host confirmation required | Instant booking available |
| Fee Structure | Subscription fee for hosts | Guest service fee, host fees |
|  Focus and Audience | Families and larger groups | Budget-conscious travelers and families |
| User Experience | Traditional and straightforward | User-friendly design and reviews |
| Global Availability | Available worldwide | Available worldwide |
Difference Between Airbnb and VRBO
Airbnb and VRBO are two popular platforms for booking vacation rentals, but they have several differences:
Property Type: Airbnb offers a wide range of accommodation options, including shared rooms, apartments, and unique properties like treehouses or castles. VRBO focuses primarily on whole-home rentals, such as houses, villas, and condos, catering more to larger groups or families.
Host Interaction: Airbnb emphasizes a community-driven experience, with hosts often interacting with guests, providing local recommendations and fostering a personal connection. VRBO, on the other hand, generally offers a more hands-off approach, allowing guests to have more privacy and independence.
Booking Process: Airbnb offers an instant booking feature, allowing guests to book properties directly without host approval in many cases. VRBO typically requires host confirmation before a booking is finalized, providing more control to hosts over who stays in their property.
Fee Structure: Airbnb charges guests a service fee that varies based on the total booking cost. Hosts are also charged a percentage fee per booking. VRBO primarily charges hosts a subscription fee to list their properties, and guests may be charged a booking fee, usually lower than Airbnb's service fee.
Focus and Audience: While both platforms serve a global audience, Airbnb has a broader focus and attracts a wide range of travelers seeking diverse experiences. VRBO tends to cater more to families or larger groups looking for spacious accommodations for vacations.
User Experience: Airbnb's platform prioritizes user-friendly design and emphasizes guest reviews and ratings. VRBO offers a more traditional and straightforward booking experience, with a focus on property details and amenities.
Why choose Airbnb and VRBO over hotel accommodations?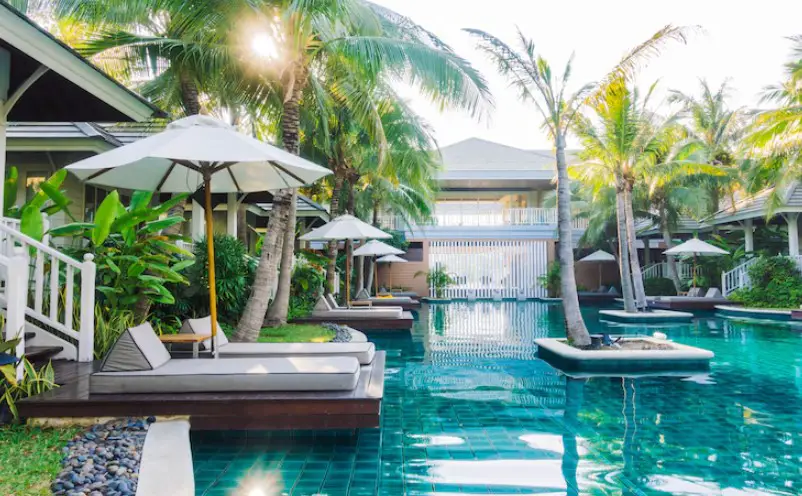 Privacy 
Hotels and other types of accommodation feel more public and open than Airbnb and VRBO. Therefore private and unique rental vacation homes are becoming the norm in today's world. Contrary to what people might think or say about Airbnb and VRBO, you can find beachfront properties, cabins, and other services in your location.
Flexible rules 
Standard hotels have some rigid rules that will not be bent for anyone, Airbnb or VRBO listings also have rules, but since they are run differently from hotels, you are more likely to find one that will fit your needs perfectly or bend to fit you. Rules like no pets or entry at certain hours can all be scrubbed off, and you get to enjoy your holiday the way you want to.
Affordability 
The cost comparison between hotels and rental vacation homes is another reason people choose to leave hotels and book rental homes. Hotels have high price tags on their bookings and zero room to reduce or change the price.
Location preference 
Unlike hotels, vacation homes emerged in the local neighborhood and not in town centers. The experience is very different once you see the inner cities and not just the surface area of your destination.
Final Thought
When looking for a vacation home, you need to pick the best accommodation, and Airbnb and VRBO are great alternatives to hotels. They offer homely and personal environments, unlike the hotels. However, Airbnb and VRBO differ in some ways, and it is best to understand each before booking. 
References:
https://www.nerdwallet.com/article/travel/airbnb-vs-vrbo-which-is-better-for-travelers#:~:text=Vrbo%20offers%20stand%2Dalone%20vacation,spaces%20and%20even%20hotel%20rooms.
https://mashable.com/article/airbnb-vs-vrbo-trip-booking
Emma is a graduate of Domestic Science or Family and Consumer Sciences (Home Economics) from the University of Wisconsin. She has 7 years of experience Working with the strategic section of BestBuy and now writing full-time for Homeeon.
From Managing the Home, Interiors, Cleaning, and Exteriors to Gardening and everything about Making A Home Liveable – is her passion and this Homeeon is the result of this.
Emma loves decorating her home with the best stuff found online. She cares about quality over anything and writes reviews about them here in Homeeon. Get in touch with her over Pinterest.
Keep reading her blogs.