Last Updated on September 23, 2022 by
VRBO and Airbnb are some of the common types of accommodation you will get during your vacation. And although they offer the same service, they differ in service delivery. VRBO offers stand-alone options, whereas Airbnb is more diverse, and it has many choices in sharing or solo housing.
VRBO existed before Airbnb, but it was not known or used as Airbnb. Airbnb's started because people wanted to make a little extra cash with the rooms they were not using in their homes. As time went by, the idea became more potent and grew into a huge business where people were eager to make extra cash.
Consequently, rental vacation homes have become a trend as people desire to live in a homely environment. Despite being luxurious and well-equipped, many are shunning the hotels since they want to have a different experience. 
So, if you want to make your bookings, it is good to know the difference between the two service providers; Airbnb and VRBO. This way, you will choose one that fits your needs and budget.
The differences are highlighted below based on different criteria. 
Comparison between VRBO and Airbnb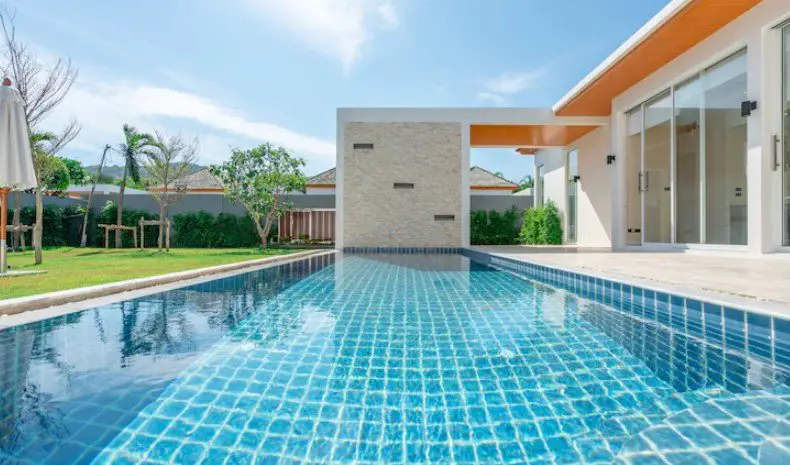 | | | |
| --- | --- | --- |
| Feature | Airbnb  | VRBO |
| The websites | They have better aesthetics to show their facilities and listing clearly.The website has unclear filters and might take a while to access and set as you would want to ease your search. | The images shown on the website are unclear and can sometimes be blurry.Their website has better filters and is more intuitive when finding something specific in a vacation home. |
| Benefits and accommodation | Airbnb offers you a discount and other incentives to reduce your overall price when you stay there for a prolonged period.They have Pocket-friendly rates on their rental agreements. For families and large groups, an Airbnb is a better option. | No discounts or lower prices will be offered even when you use the residence for long periods.The price might be a bit high, but they are cheaper than hotels when it comes to housing large groups of people |
| Selection and variety | Airbnb has a massive following; this increases the number of listings they show on their website. Recent surveys show that about 5.6 million listings are available on the Airbnb website. | VRBO does have very few listings when compared to Airbnb. Their low numbers can be a challenge if you can't find a listing that best suits you among the available ones. |
| Booking services | The booking process is not certain with Airbnb. For clients used to using hotels, you might follow a long process before getting what you want. This is not always the case for all Airbnb listings; some have an instant booking with a shorter vetting process. | VRBO has the same process; you book the listing and wait for the host to vet you before accepting or declining your offer. |
|  Flexibility | Airbnb is a website that you use to book a home. The terms for booking or cancellation are set by the owner of the property and not the website. This means each host has its own rules.The Airbnb website has color-coded the policies that the property owners want to set between strict and flexible. The owner decides and selects which is better for them. You can choose either the tough or more flexible host as the guest. | VRBO has the same policy as Airbnb; they let the property owner decide what policies to use in booking and cancellation.The standard policies that the VRBO website has set are the same as Airbnb, but they are harder to decipher and understand. As the guest, you must read the fine print on their policies to avoid getting trapped or losing your money. |
| Pricing and fees | The amount you pay for the booking and any other extra charges are different from VRBO. The two charge a service fee on top of the base rate.The overall cost is lower when compared to the cost of renting a home on VRBO.The Airbnb website itself charges both the host and the guest anytime there is a booking or transaction happening | The charges are similar to those of Airbnb.The lack of sharing the space or bargaining and discounts make VRBO more expensive than Airbnb.VRBO charges the guest and host when they use their website. They might differ from Airbnb in their charge percentage, but everything else is the same. |
| Reviews | The host and the guest can both review each other. The experience and service offered will all be critiqued under the property shown on the website. This allows future guests to see what to expect when using that property.The host can also review the guest. If the guest was a nuisance or did not comply with the rules, the bad review will be on their account. | VRBO offers the guests a chance to review the hosts and the property they booked. The host can reply to the reviews and critiques they get. This exchange between the guest and host makes it easy for new guests to book the property to know the service and experience.  |
Why choose Airbnb and VRBO over hotel accommodations?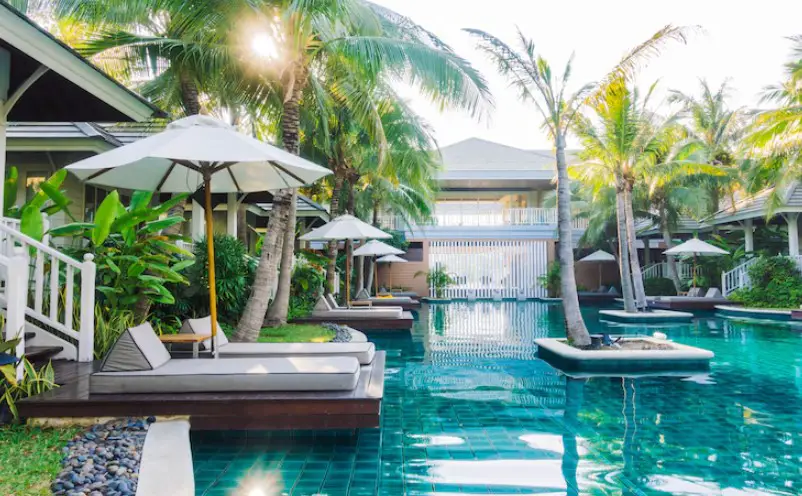 Privacy 
Hotels and other types of accommodation feel more public and open than Airbnb and VRBO. Therefore private and unique rental vacation homes are becoming the norm in today's world. Contrary to what people might think or say about Airbnb and VRBO, you can find beachfront properties, cabins, and other services in your location.
Flexible rules 
Standard hotels have some rigid rules that will not be bent for anyone, Airbnb or VRBO listings also have rules, but since they are run differently from hotels, you are more likely to find one that will fit your needs perfectly or bend to fit you. Rules like no pets or entry at certain hours can all be scrubbed off, and you get to enjoy your holiday the way you want to.
Affordability 
The cost comparison between hotels and rental vacation homes is another reason people choose to leave hotels and book rental homes. Hotels have high price tags on their bookings and zero room to reduce or change the price.
Location preference 
Unlike hotels, vacation homes are emerged in the local neighborhood and not in town centers. The experience is very different once you see the inner cities and not just the surface area of your destination.
Final Thought
When looking for a vacation home, you need to pick the best accommodation, and Airbnb and VRBO are great alternatives to hotels. They offer homely and personal environments, unlike the hotels. However, Airbnb and VRBO differ in some ways, and it is best to understand each before booking. 
References:
https://www.nerdwallet.com/article/travel/airbnb-vs-vrbo-which-is-better-for-travelers#:~:text=Vrbo%20offers%20stand%2Dalone%20vacation,spaces%20and%20even%20hotel%20rooms.