Last Updated on September 25, 2022 by
Wayfair does not manufacture any furniture pieces, but they host listings from other suppliers and designers. The quality of furniture varies from one producer to another. That makes it impossible to tell on the quality of their products. From the comments section, most customers say their pieces were great, firm, and beautiful.
This article highlights the origin of Wayfair, its popular products, and the pros and cons of its furniture. Read on!
How Did It All Start In Wayfair Furniture?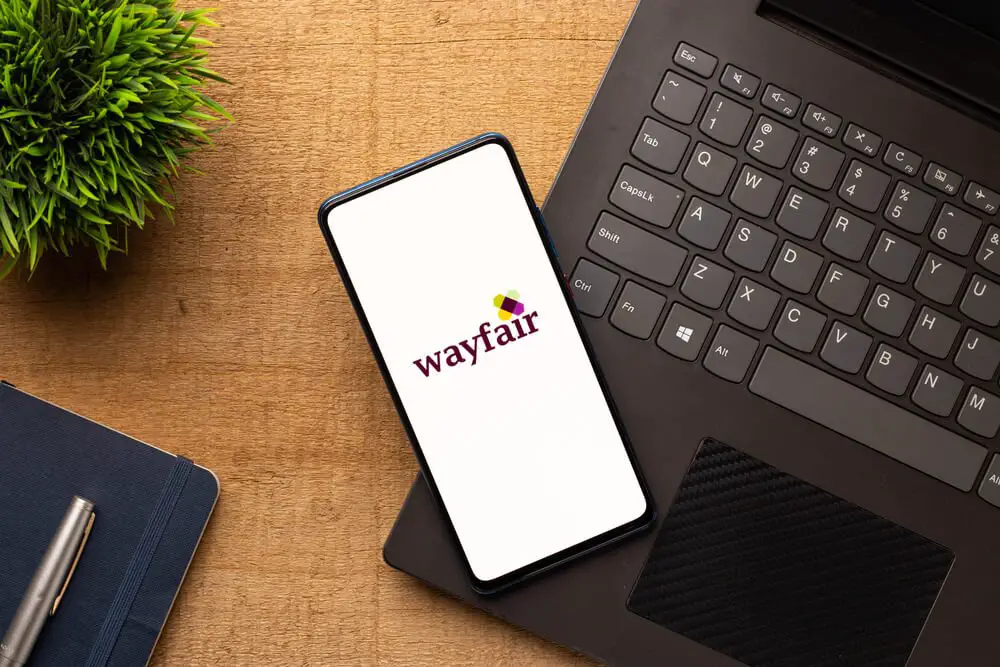 The founders of Wayfair, Niraj Shah, and Steve Conine, met in high school during a summer program. They attended an engineering school at Cornell and became friends as freshmen. During their final semester, the idea of starting their company struck their minds. At this time, they had enrolled in an entrepreneurial class when the business idea sparked their minds. They created a foundation of several businesses with the technology intelligence they had.
The two did this under a very tight budget in a bedroom at Niraj's house in 2002. They analyzed internet patterns and search results and recognized a market space. They decided to sell stands and stereo racks online, not knowing it would become a significant e-commerce destination. 
Their business grew to be the largest online destination dealing with furnishings and décor. They began with one website, which grew to over 250 selling all household items.
After some time selling items online, the two friends made a move. They combined all their sites into a large e-commerce home named Wayfair in 2011. In 2012, they exceeded $600 million annual revenue, creating themselves a name in the world of household items. They provided a wide range of prices and styles of products. At this point, Wayfair generated over $15.3 billion net revenue for a year. 
By the end of 2021, Wayfair reported offering 22 million products using their five distinct brands: birch lane, wayfair.com, Perigold, all modern, and Jos & Main. Wayfair has over 16,000 employees with its headquarters in Boston.
The two friends work towards making their business endeavor great for a better customer experience. They want to provide an ultimate shopping experience for everyone through innovations. In this way, they can improve on the few issues affecting buying and selling at Wayfair. 
What Are The Most Popular Products In Wayfair?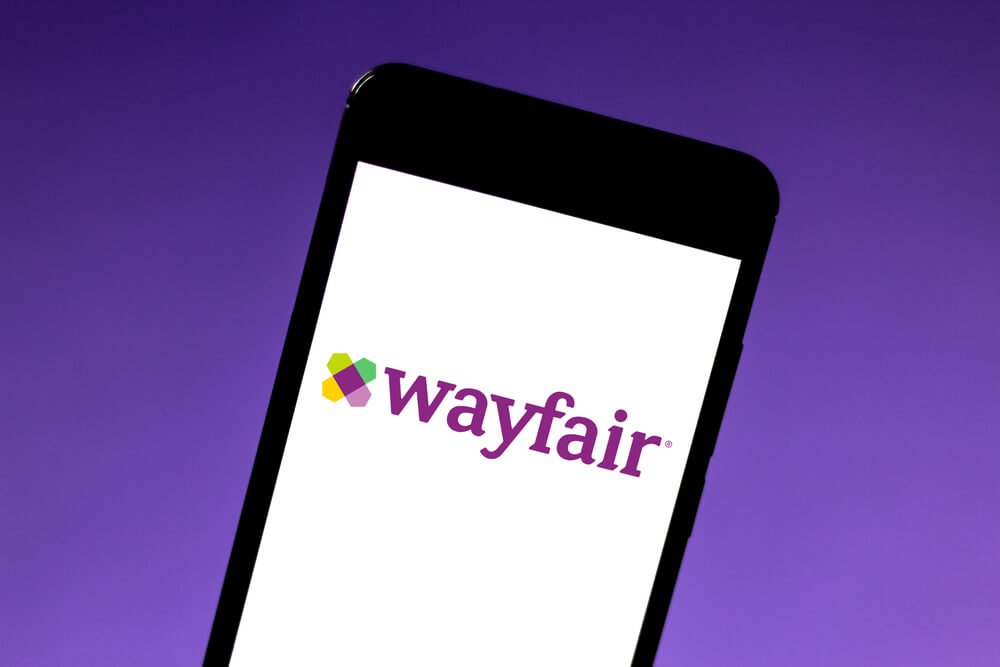 Wayfair products feature home accessories and other products, and its site allows you to create a list of registries. In this way, you can save items you wish to buy or notify family and friends. The website has a gift wish list for doing this, and it allows you to share it with others. You only need an account to shop. 
They have another great feature to enhance your shopping experience. It is a 3D visualization tool. You create rooms that help you visualize furniture pieces in your home with it. What an excellent way to enhance your shopping experience? With this feature, you can pick different furniture pieces from colors to textures. You do not fear whether they match the other décor as you experiment with the outcome before purchase. 
Wayfair has an app for download to access its catalog of available products. Some of their standard products include;
| | |
| --- | --- |
| Bed and bath | Linens, pillows, towels, shower curtains, comforters, mirrors, and quilts |
| Baby and kids | Dressers, cribs, beds, and outdoor toys |
| Storage | Cabinets, shelves, drawers, racks, bookcases, organizers, and baskets |
| Outdoor | Planters, grills, fire pits, sandboxes, trampolines, furniture, and mailboxes |
| Lighting | Sconces, chandeliers, shades, lamps, and solar lighting  |
| Furniture | Coffee tables, sofas, TV stands, desks, dining tables, and headboards |
| Kitchen | Drinkware, utensils, cookware, food storage, and dinnerware |
Wayfair provides both budget and luxury items. For this reason, they cater to a wide array of customers depending on their needs. Pricing at Wayfair varies depending on the things you want. For budget-conscious customers, they have a feature that filters items. It sorts them depending on the price ranges you input. With this feature, you get to view items within your range.
In addition, Wayfair has a credit card option. The credit card allows you to shop in all their managed brands, including Birch Lane and Perigold companies. It entitles you to other benefits. For example, you get free shipping of items without order limits. You also get different rewards, such as a 3% cashback for special financing.
The credit card from Wayfair has no hidden or annual fees. It has a starting offer for all new clients, which is advantageous to the applicant. For their shipping fee, Wayfair charges $4.99 for all orders below $35. But, most of their orders include the shipping fee.
What Are The Pros And Cons Of Wayfair Furniture?
Wayfair is an old company. It started in 2002 and has since served its clients the best way possible. Like any other online shop, it has some pros and cons. Some pros of shopping for furniture in Wayfair include;
Varying Designs And Options 
The variety results from the various producers where they get their furniture pieces. For this reason, you find some variations such as colors, qualities, designs, texture, and materials used. At this juncture, they get to contrast the prices of their products. They classify it as a budget or luxury item depending on the material and design of an object
Excellent Customers' Shopping Experience
 Due to the continuous innovation of technology in Wayfair, they always try to improve their customers' shopping experience. For example, they have a feature that enables you to try out furniture pieces in 3D before purchase. This feature allows you to create a 3D sample of your room to see how well an item can fit into your home. In this way, they minimize the return of goods.
Free Shipping Of Replacement And Missing Items
The provision of free shipping is one way to show how much they value their clients. Appreciating your clients is a virtue that makes people revisit your shop.
Online Shopping Makes It Easy For Everyone To Shop. 
Visiting different stores looking for a furniture piece can be overwhelming. Wayfair made it easy to scroll for a few minutes and order your desired item. They allow you to view furniture pieces from different manufacturers and designers. There is a wide range of choices, including prices, color, and materials. After shopping, you get the items delivered to your doorstep by paying some shipping fee. You can do all this in the comfort of your home.
Mayfair Offers Free Shipping For Most Items.
Once you download and register in the Wayfair app, you get the chance to have a free shipment of your first order without limits. You can also enjoy the free shipping offer in cases of missing items or replacement parts. 
The downsides related to buying furniture from Wayfair include;
Wayfair Is An Online Shop. 
For his reason, you cannot test the usage of any items you want to purchase. Some items require manual testing to ensure they are functioning as they should since it is difficult to tell an item's quality by seeing it online. You need to look, touch and feel the material and texture to know its quality. For this reason, you find many complaints from customers about products that do not match the description in the pictures. It is good to purchase an item after you test and confirm its quality.
It May Take Long To Receive Your Goods 
From the customers' reviews section, there are numerous claims of delayed shipment. The shipping may be quick, but it takes longer to get to the clients. That is one point the two friends could improve on to enhance customer satisfaction.
Most Of Their Furniture Pieces Need Assembling. 
Not everyone can read the manual that comes with their furniture and other products that require assembly. Others are heavy to lift, which might require specialized assistance with the assembling. It attracts extra costs making the thing more expensive than getting it from a local store. It would be best if you had the necessary tools, patience, time, and knowledge to put the furniture piece together.
A Customer Pays For Shipping Fee When Returning What They Didn't Like.
With Wayfair, you either pay to replace or remain with an item you dislike. For this reason, be ready to shoulder the cost of returning items. Their policies are long and strict, making it difficult to claim a refund. 
Conclusion
Wayfair is a worldwide distributor of all household items. It began in 2002 when two friends, Niraj and Steve, decided to sell items online under a shoestring budget. There was no going back for them until they created a multi-billion company, Wayfair. It is not easy to tell the specific quality of their products as they get them from different manufacturers. There is a difference since each producer uses varying methods, materials, and knowledge to create furniture pieces. However, most of their customers from the reviews section give positive feedback on the quality and nature of their furniture.
References:
https://dengarden.com/interior-design/need-to-know-about-wayfair-shopping
https://www.slumbersearch.com/living/wayfair-furniture-reviews