Last Updated on July 26, 2023 By Emma W. Thomas
To complement the brown carpet, opt for neutral wall colors like beige, cream, or light tan. These shades create a warm and harmonious ambiance, allowing the brown carpet to stand out while maintaining a balanced and inviting atmosphere in the room.
What Color Walls Go With Brown Carpet?
| Wall Color | Description |
| --- | --- |
| Cream or Beige | These colors provide a neutral backdrop, allowing the brown carpet to stand out. These hues also promote a peaceful and warm atmosphere. |
| Light Blue | A light blue wall gives a fresh and soothing contrast to the warm tones of brown. This combination can produce a coastal or country feel. |
| Green | Particularly for deep brown carpets, green walls would create a natural, earthy juxtaposition. Olive or sage green can work especially well. |
| White or Off-White | Making the room seem larger, a white or off-white wall is a classic choice that gives a clean and simplistic backdrop for a brown carpet. |
| Yellow | A light, sunny yellow generates warmth and coziness, particularly with a dark brown carpet, while mustard hues produce a retro and eclectic feel. |
| Orange | For a bold and dynamic environment, orange walls can complement a chocolate brown carpet well, bringing a vibrant and energetic mood. |
| Grey | Grey walls can provide a modern and chic feel, contrasting well with a brown carpet. Lighter tones can enhance the carpet's warmness, while darker greys can produce a sophisticated ambiance. |
Different Wall Shades For Brown Carpets
A brown carpet in a living room can be warm and attractive, especially when matched with the right wall shades. The following wall tints are exceptional;
Lime Green Walls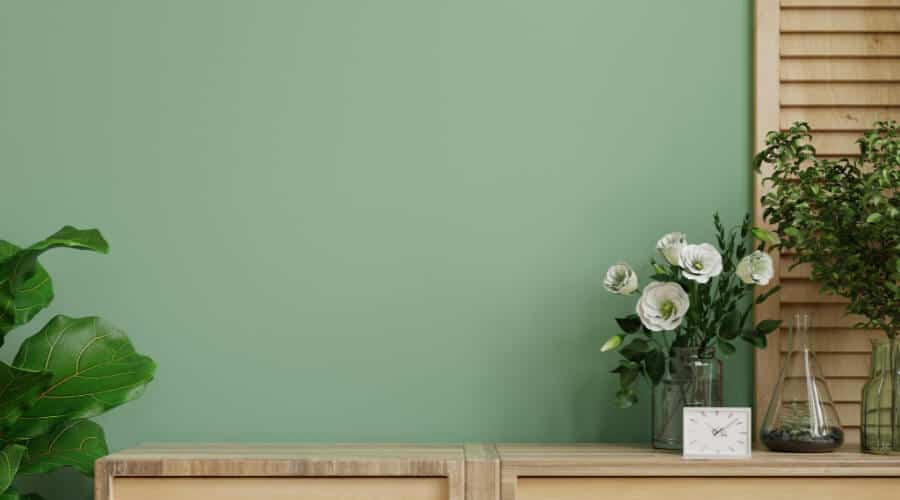 If your carpet's tint is a warm brown, you can balance it with lime-green walls that integrate a blue undertone. Lemon-yellow furnishings with modern lines will go a long way to give your room an attractive appearance. Use citrus-orange accessories like lamps, throw pillows, and artwork to accent the space.  Adding some touches of white will help to relieve the explosion of bright hues. 
You may also consider having crisp-white walls if you have citrus-hued accessories and furniture, as this gives a lovely backdrop. 
Versatile Blues
Blue is an excellent color that blends well with almost all shades of brown carpet. The tones of this color include steel blue and ice that balance with reddish-browns. There are also warmer hues like Robin's egg and teal that will help to accentuate cooler tones of brown. You may also have your walls painted with royal blue to make them bold and give your room a rich appearance. 
Fill the room with brilliant furnishings of a not-so-bright neutral color, for example, eggshell or wheat. Be sure to pick blue tones on the opposite ends of the spectrum. Doing this will help to create a contrast for both your furnishings and walls. For example, sky-blue paint on the wall can help to offset a midnight blue seat. You can also accentuate a powder blue bedspread with Prussian blue walls. 
Pink Walls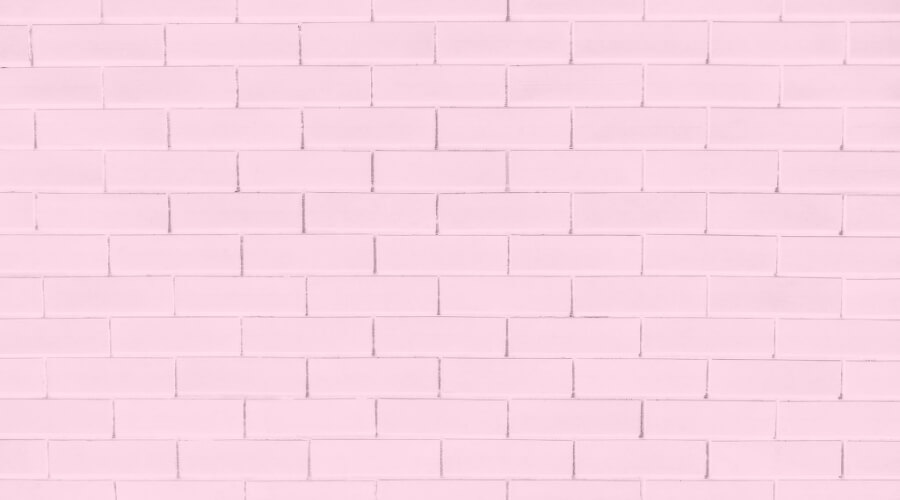 If you wish to give your space a feminine touch, you can match the masculine brown carpet with a pink wall. If you are painting an adult space, avoid some shades of pink such as hot and cotton candy, as this will give an immature look. Pink is a delicate color, but it has various tones, such as champagne pink, to accent an excellent brown mat.
Champagne pink is also an extraordinary hue that can be used as a backdrop for a deep or for setting a soft puce place. This color tone is also great for a decorated dining room set. 
Gray Walls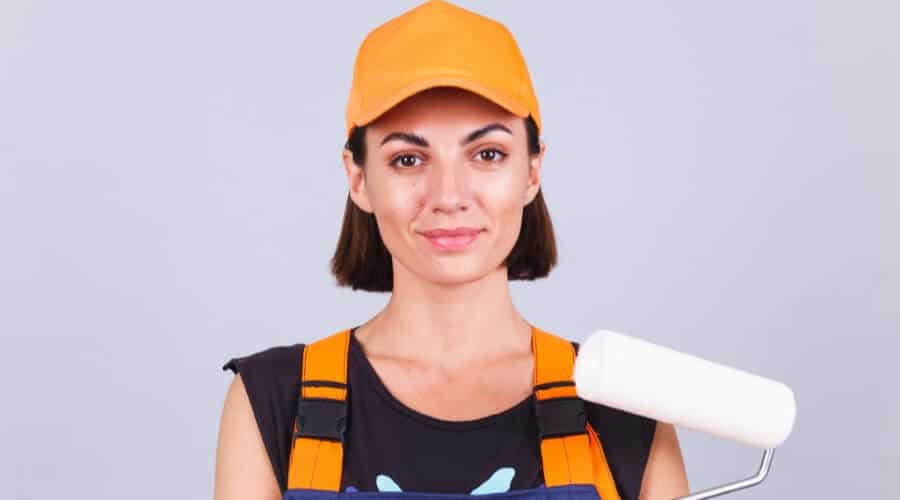 Gray and brown are natural colors that complement well to bring out a great idea in your space. You may also decide to forego your carpet and replace it with a hardwood floor to match the gray walls. Choose a gray tone with warm undertones, as this helps to keep the color palette consistent. 
White Walls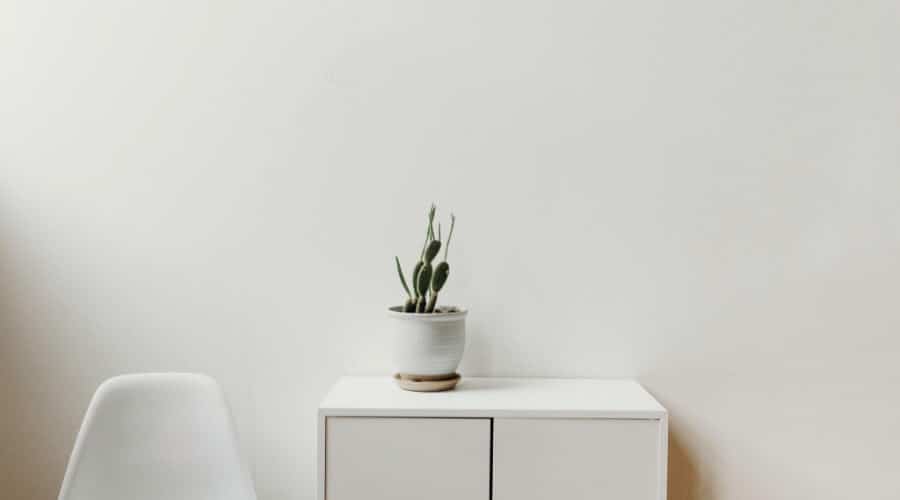 Crisp white walls are a good option for enhancing the earthly brown hues on a carpet. The two colors work well to reduce the dullness of the space. You may also add a walnut stain on the wall to create a focal point in the room. 
Yellow Color Schemes
Sunny yellow walls balance so well in a living space with a warm palette blending taupe, tans, and medium-tone brown carpet. You can combine these tints with bright throw pillows and brilliant yellow chair pop. A neutral background will also go a long way to bring out a traditional and modern style. 
Other Wall Colors That Blend Well With Brown Carpet
| | |
| --- | --- |
| Color  | How they balance with brown |
| Yellow | It creates both a modern and traditional look with brown. Bright yellow adds charm to the room. |
| Minty green  | It makes a room pretty looking and adds sophistication.  |
| Turquoise  | It gives a bedroom and living room an incredibly modern look when combined with a rich shade of brown.  |
| Fuchsia | This color transforms a room with a brown carpet into an energetic and feminine setting. The colors also add a sophisticated vibe to a room. |
| Gold | Together with a dark brown shade, gold makes a room look refined and luxurious.  |
What Are The Advantages Of Dark-Colored Carpets?
While most homeowners think that choosing a dark-colored carpet can make the space look dingy or dull, some colors may create a more elegant appearance. Some of these hues include; purple, different shades of brown, navy blue, dark green, and black. In a room with adequate natural lighting, darker shades of carpet will go a long way to make it more stylish.
Below are some pros of having a dark carpet:
Easy To Keep Clean
Unlike lighter carpeting like light blue, beige, or cream which is hard to keep clean, a darker carpet has a cleaner appearance. These shades are preferable in high-traffic rooms with kids and pets since they do not show stains easily. They also require less work, and you won't have to shampoo and vacuum them frequently.   
Easy To Match 
It is easy to blend dark-shaded carpets with most drapes, furniture, and other home décor. These mats create a visually appealing contrast with lighter shades of furniture that are common today. You will also get several decorating options if you want to design your room from scratch. 
Coziness
Darker shades of carpet make a room feel cozier and smaller, thus more attractive for a bedroom, living room, den, or family room. Earth tones or dark brown mats highlight this feature more than other dark colors. 
Concealing Seams
A darker carpet hue hides seams that may be left during its installation. Unlike lighter shades of carpets where these gaps may be visible, a darker tone conceals and makes them less visible. 
Durability
Most dark-shaded carpets are made of thick materials, unlike the lighter-shaded ones. Since they require less upkeep, these items can last longer and in good condition. 
Warmer
Dark carpets are believed to absorb heat more making them a better choice than their lighter counterparts. If you want to create a space with a great environment, then be sure to pick dark-colored flooring. 
How To Use Dark Carpet Colors In Your Room
Dark carpets can produce dramatic appearances in most rooms, and you can make the most of them in your interior décor by:
Integrating Your Wall Color
Your wall needs to be two tints lighter than your carpet for them to match. For darker wall shades, you may consider having a more golden hue of the rug. It is easier to choose a carpet shade first before painting your wall to match. 
Understand The Formality
A combination of a low pile and a dark shade can help create a dramatic and sophisticated appearance in a dining room. You can also pick a deep purple hue for your hallways or bedroom to help give a fun or noble look. Using your space to decide whether you want a formal or playful appearance will help you choose the right hue of carpeting. 
Go Bold
You can choose a dark mat in a rich shade such as blue, green, or red to create a dramatic appearance in any room. While you can play around with different colors, ensure that you pick what you love and enjoy for years.
Reflect On Texture
Since dark carpets are famous, you can add texture to them to create a more stylish, contemporary look to a room. Pairing a lavish deep pile carpet with dark color can give a gorgeous appearance. 
Consider The Size
Larger rooms with high ceilings will feel and look cozier with dark carpeting. On the other hand, small spaces may not be ideal for darker mats, especially if you don't intend to create a small-looking place. 
Create A Contrast
You can create a dramatic contrast in your room by pairing lighter furniture with a dark carpet. You can also place a more delicate rug on top of the dark-shaded flooring to develop a modern look. If you have a deep-colored rug, you can highlight its beauty by matching it with stylish, darker wood furniture and modern chrome finishes. 
You may also go for mirrored furniture and mirrors to create reflective surfaces that look incredible. You may also produce an attractive contrast by adding light to the window coverings, linens, and fabrics. 
Ensure There Is Enough Light
Dull carpets can make a room look dimmer, especially if they are dark. Ensure that your room gets enough sunlight, as this will enhance the beauty of a deep-shaded carpet. A well-lit room feels comfortable with a dark rug, and it also looks larger. 
Conclusion
Brown is a versatile hue whose carpet can match a variety of wall colors. Each brown shade consists of all three primary colors: blue, yellow, and red, which coordinate well with various other tones. 
When choosing the color of your wall, it is advisable to pick a carpet shade first and match them to create the outcome that is desirable to you.
References:
https://roomdsign.com/article/wall-paint-colors-that-go-with-dark-brown-carpet/
https://www.pipsisland.com/what-color-paint-goes-with-brown-carpet/
Emma is a graduate of Domestic Science or Family and Consumer Sciences (Home Economics) from the University of Wisconsin. She has 7 years of experience Working with the strategic section of BestBuy and now writing full-time for Homeeon.
From Managing the Home, Interiors, Cleaning, and Exteriors to Gardening and everything about Making A Home Liveable – is her passion and this Homeeon is the result of this.
Emma loves decorating her home with the best stuff found online. She cares about quality over anything and writes reviews about them here in Homeeon. Get in touch with her over Pinterest.
Keep reading her blogs.