Last Updated on July 31, 2023 By Emma W. Thomas
When it comes to choosing curtains that go well with brown furniture, several color options can complement and enhance the overall aesthetic. Neutral colors like beige, cream, or ivory can create a warm and cohesive look. Earthy tones such as olive green, deep red, or burnt orange can add depth and richness.
Colors That Go With Brown Furniture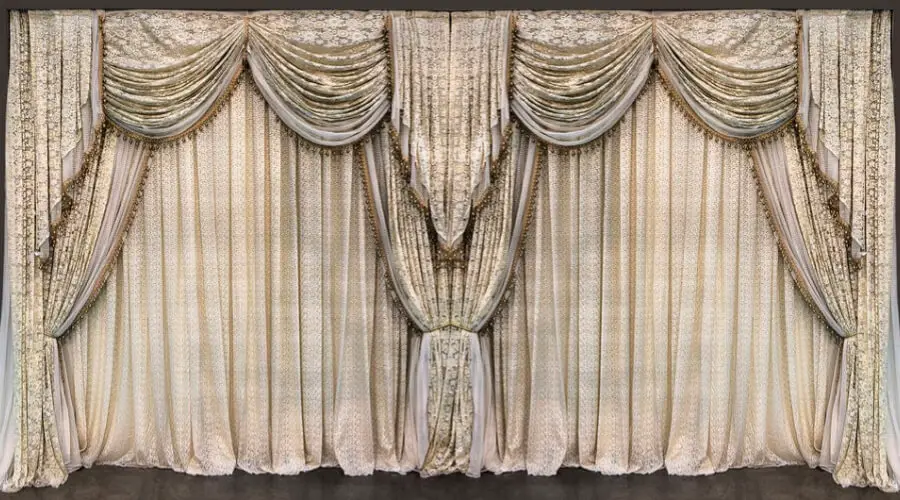 When it comes to brown furniture, it might seem like there aren't many colors that can go with them. But, that is not true. Brown on brown is not the only color coordination that can work. You can use several curtain colors with brown furniture for an appealing look.
Some of these colors include;
1. Crisp White Cotton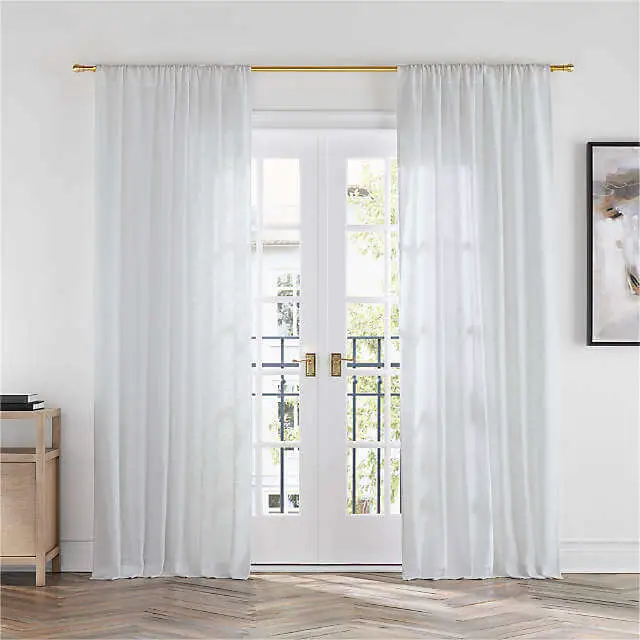 Color white and brown are two contrasting colors. Combined, they liven up a room and create a warm atmosphere. White curtains are the best option if your room doesn't get enough lighting. Brown does not allow light to reflect; it is a dull and dim color. White illuminates light and makes a room seem brighter than it is. The color paring balances each other out.
2. Rich Grey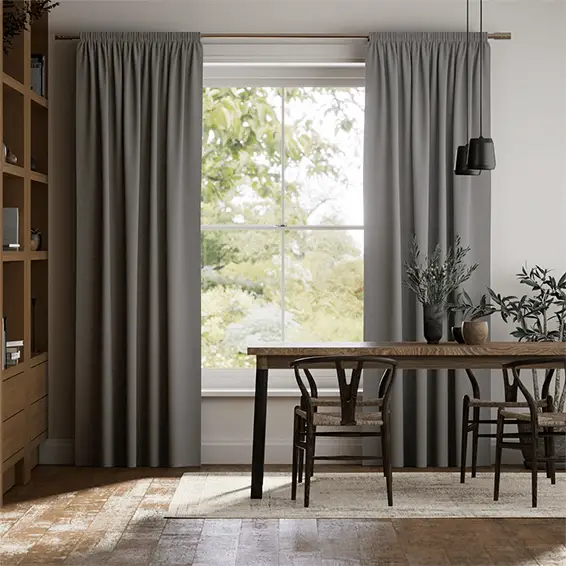 If white is not an appealing color for you, you should consider different shades of grey curtains. Go for darker grey if your room has a lot of light, but a lighter shade of grey will go well with brown furniture if your house has limited lighting.
3. Patterned Cream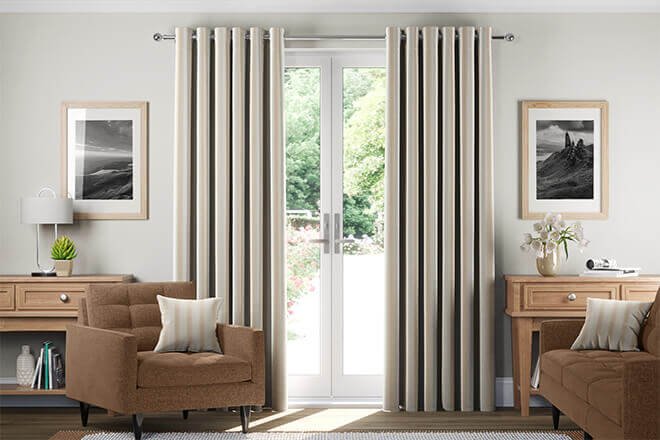 Cream and white have almost the same effect. They reflect light and brighten a dark room. A full cream curtain works, but it might look standard. You can also mix different shades of cream to make a pattern on the curtains.
4. Dear Teal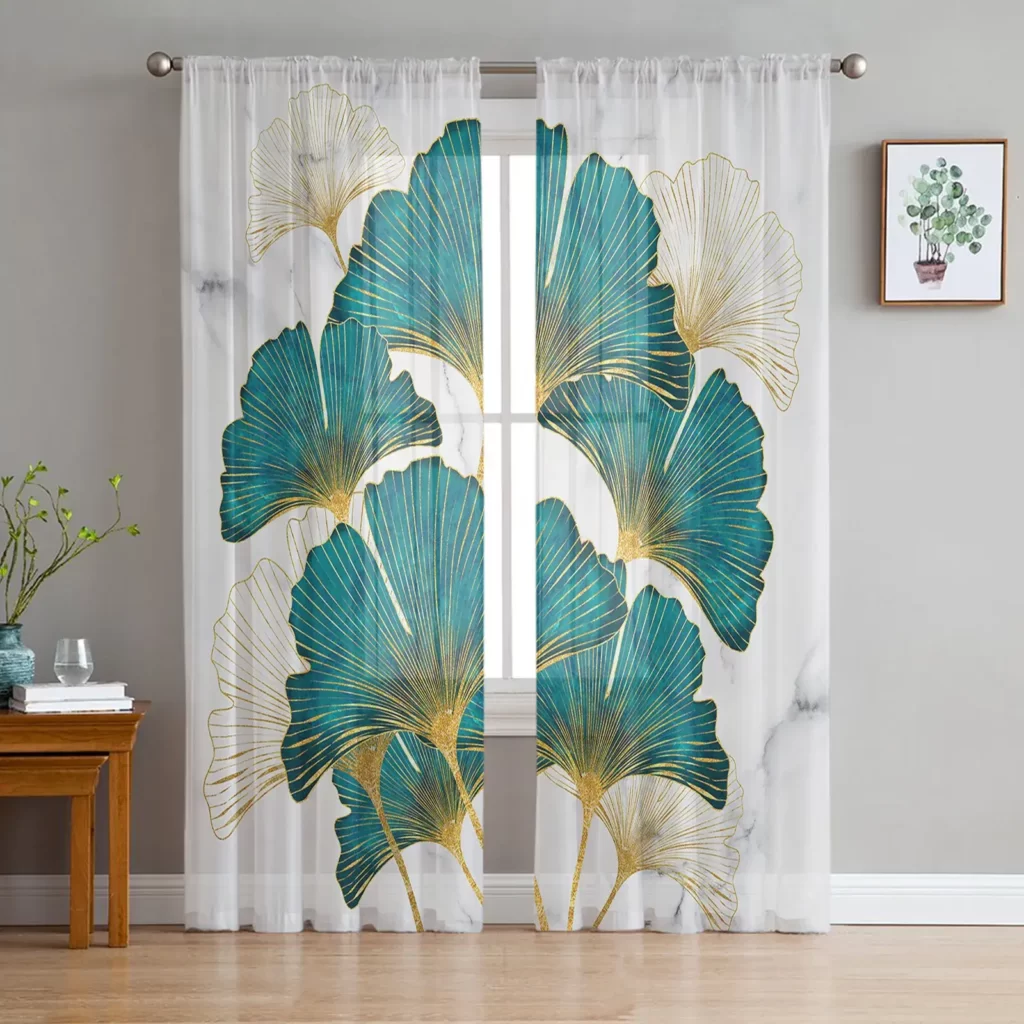 Brown furniture and deep teal are an unlikely pairing that many people would not consider. However, when done right, the colors play off each other to produce an amazingly unique look. Since the two colors are dark and assorted light instead of reflecting it, the combination is good for rooms with a lot of natural light.
5. Nude Colors Or Different Shades Of Brown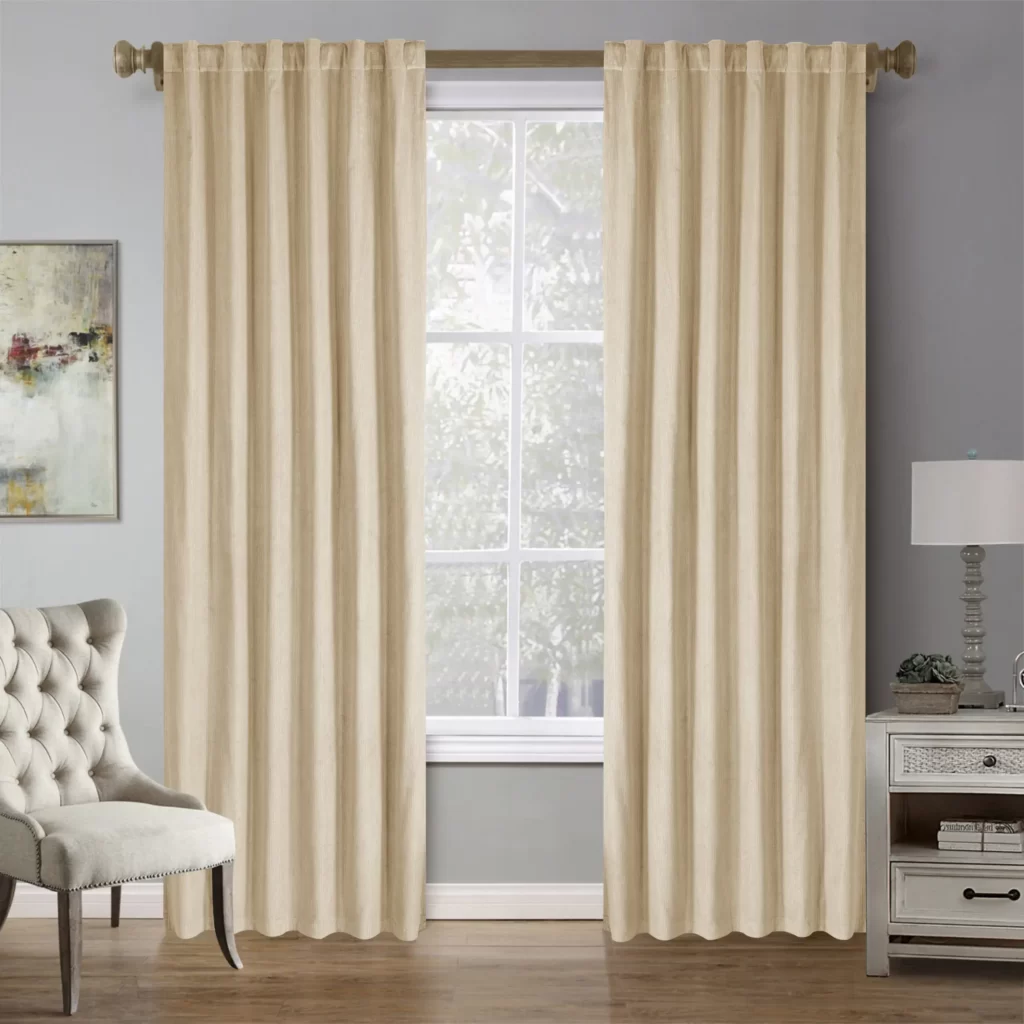 Brown on brown always looks good. If the shades of brown are similar, it seems monotonous and lacks character. Lighter shades of brown on your curtains plus dark brown furniture make an appealing color mix for your living room. If you have bright brown furniture, consider dark brown curtains. 
In other instances, you can use different shades of brown on your curtain to make a pattern that has some parts with a similar brown as your furniture.
6. Black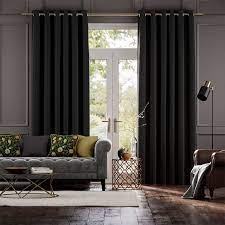 A Black buffalo-checked pattern color is a trend people have adopted recently. It needs bright brown furniture like caramel sofas. The two colors create a rich, cozy and warm space to relax in.
7. Navy Blue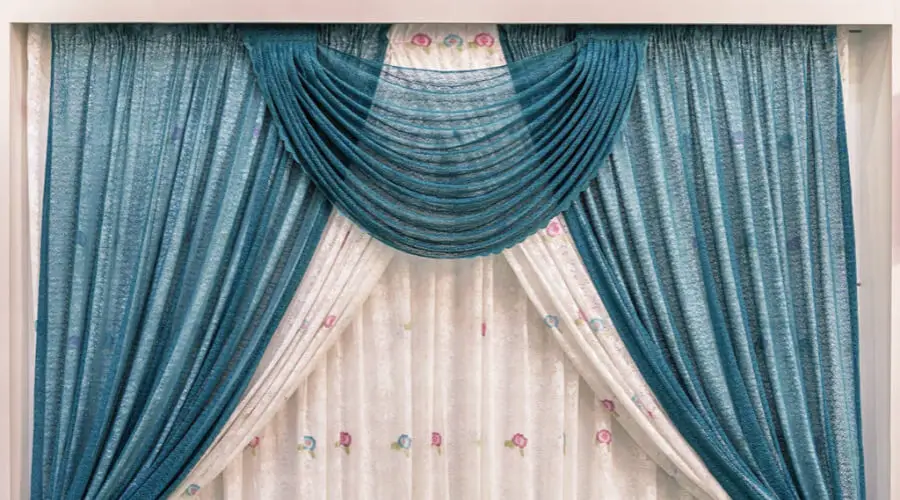 Navy blue works almost the same as white or cream. Practically all shades of brown will work well with navy blue curtains. Unlike white or cream curtains, navy blue brings more color into the room.
8. Yellow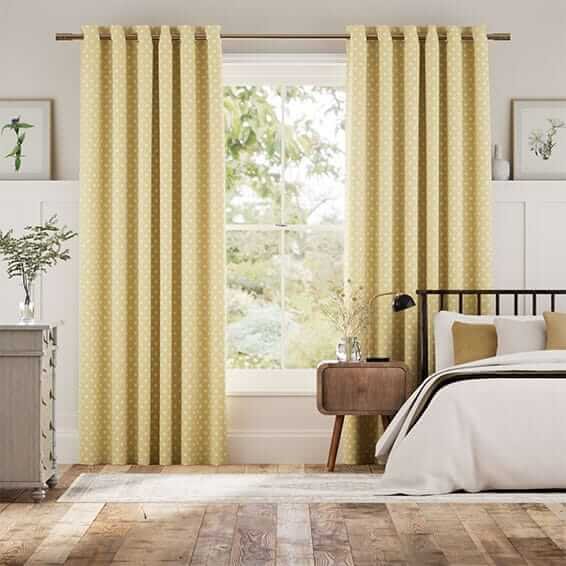 Not every shade of yellow works well with brown furniture; mustard yellow is a good pick. Bright yellow curtains will bring too much contrast; they will reflect more yellow light into your house, making the brown furniture look dirty.
Mustard yellow is darker and not overly bright. It will add some color to your home, but it will not be overly dramatic. The shade has a subtle and conservative effect on brown furniture.
9. Burgundy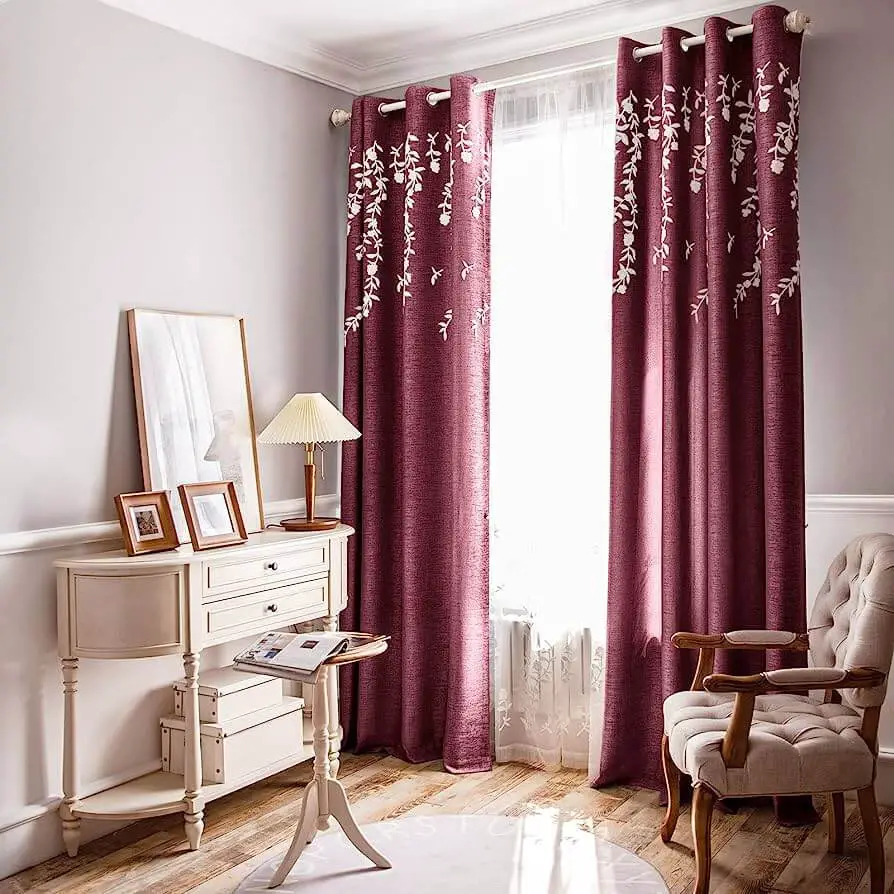 Deep burgundy, to be precise, is an amazing paring to brown furniture. The two colors bring out a rich atmosphere. You can add bright colors like orange throw pillows or rugs to spice up the overall look.
10. Metallic Silver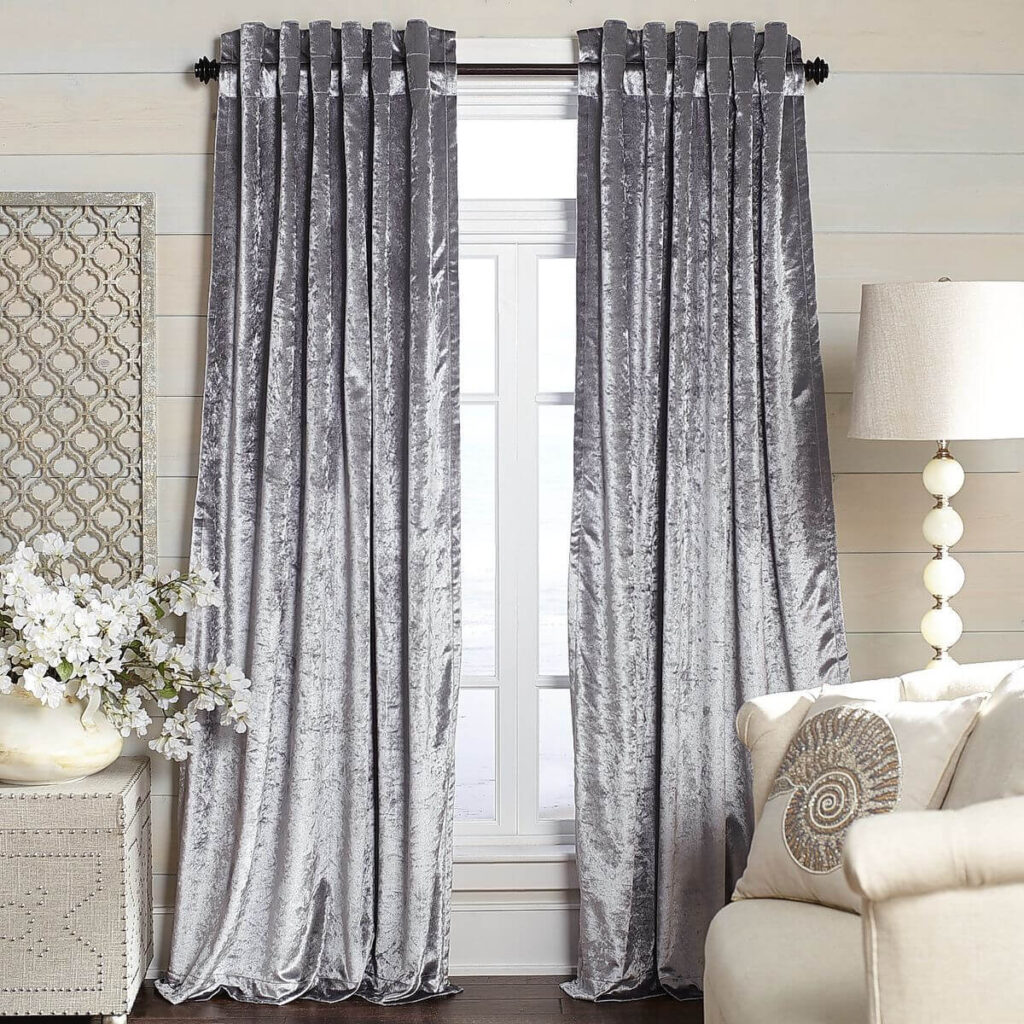 Silver and brown might not be an easy pick for many people, but the two work great together. The combination is not common, but the result is unique and different if you get metallic silver curtains.
11. Green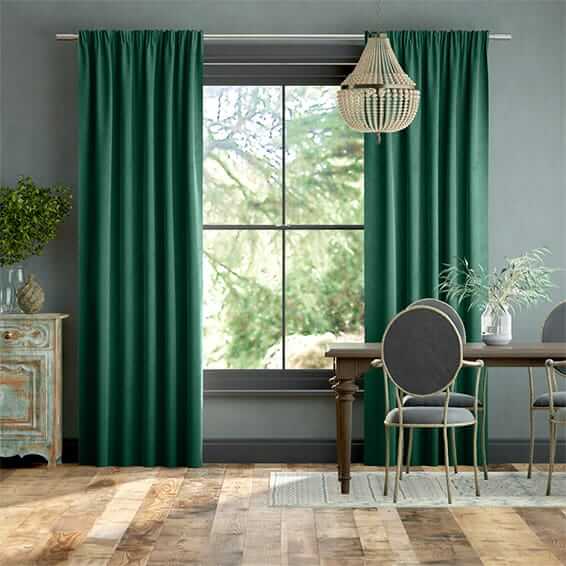 The forest is a good example of what brown and green can look like. The two colors create a natural vibe. Having plants around your home with these two colors enhances the appeal of nature.
12. Soft Pink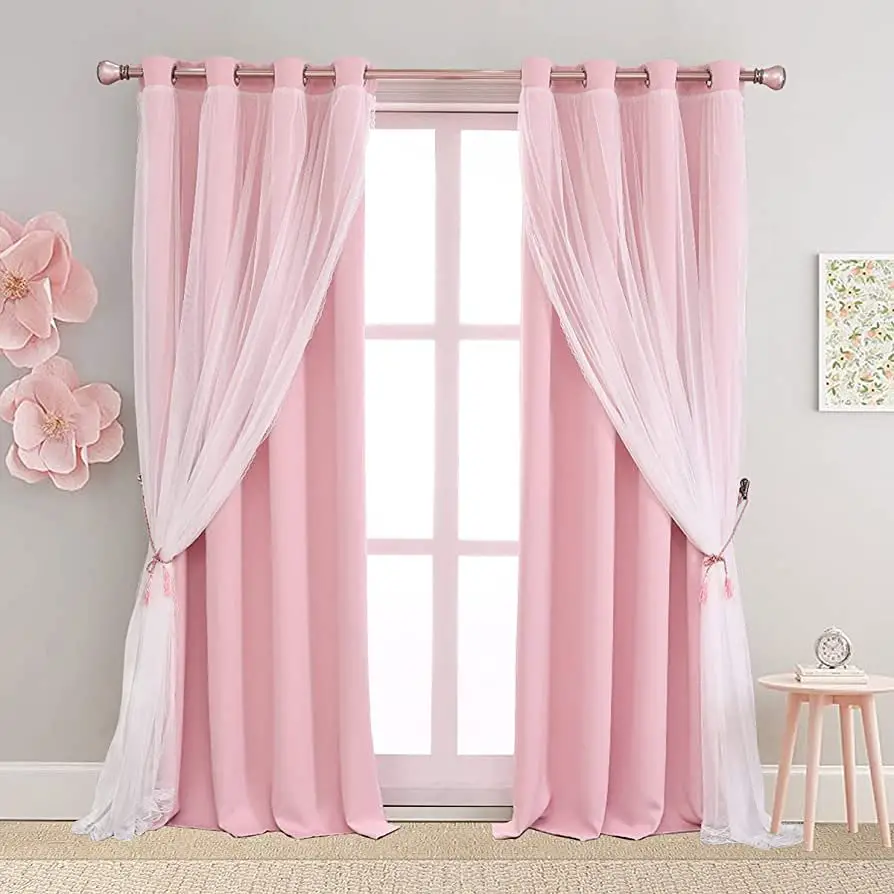 Pink and brown bring out a unique tone. For a casual room, the two colors work beautifully. Their contrast ensures that the amount of light you get is neutralized, not too much or too dark.
13. Orange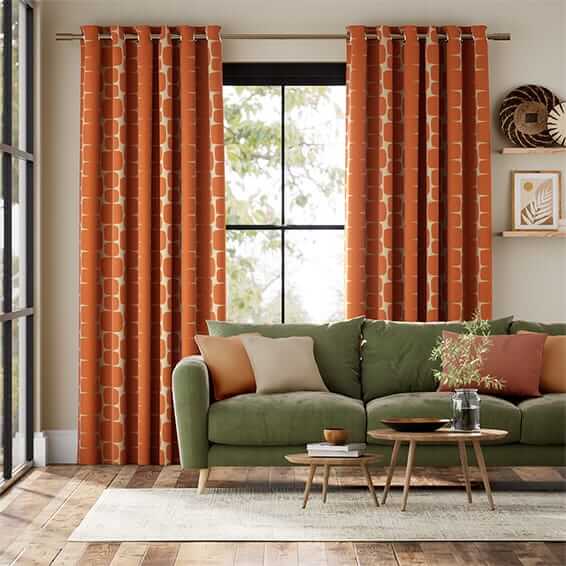 Orange is a color that emits a happy vibe. A dark shade of orange is the best to pair with brown leather sofas.
14. A Mixture Of Vibrant Colors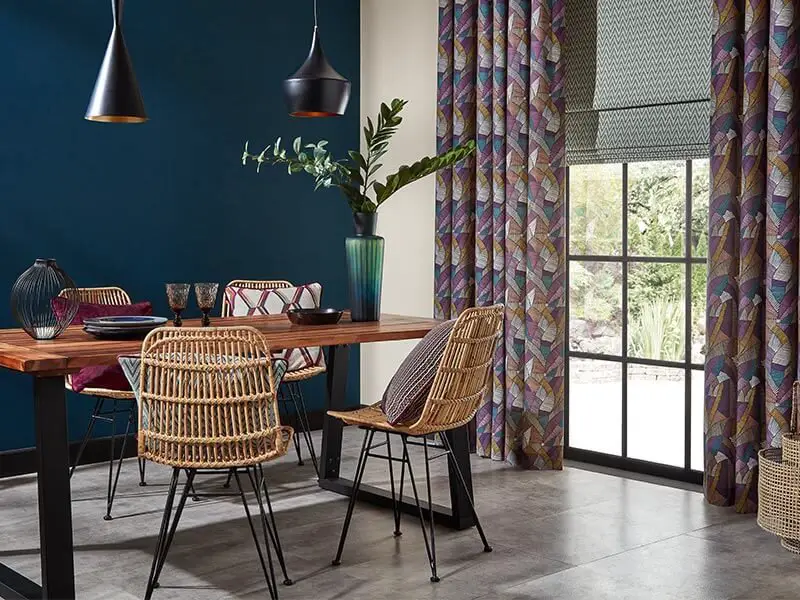 Vibrant colors mixed are a surprising way to create a perfect contrast between your brown furniture and curtains. A mix of purple, yellow, orange, and pink, to mention a few colors, makes for a sophisticated curtain. They break the monotony of one-color curtains that we are used to.
15. Golden Yellow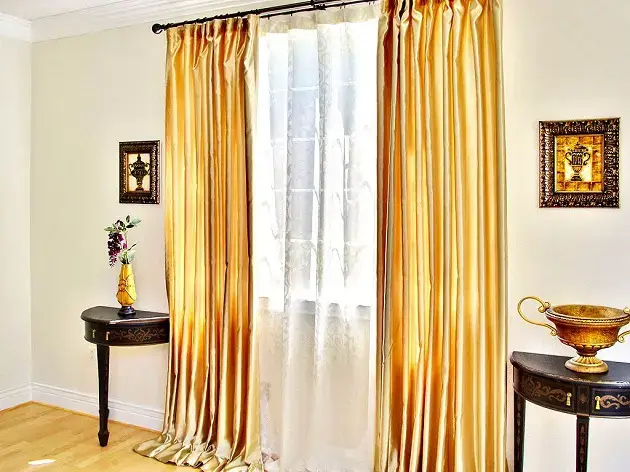 Golden yellow curtains create the same feeling as brown furniture. You achieve an autumn, fresh and stylish look with this mixture.
16. Black And White Curtains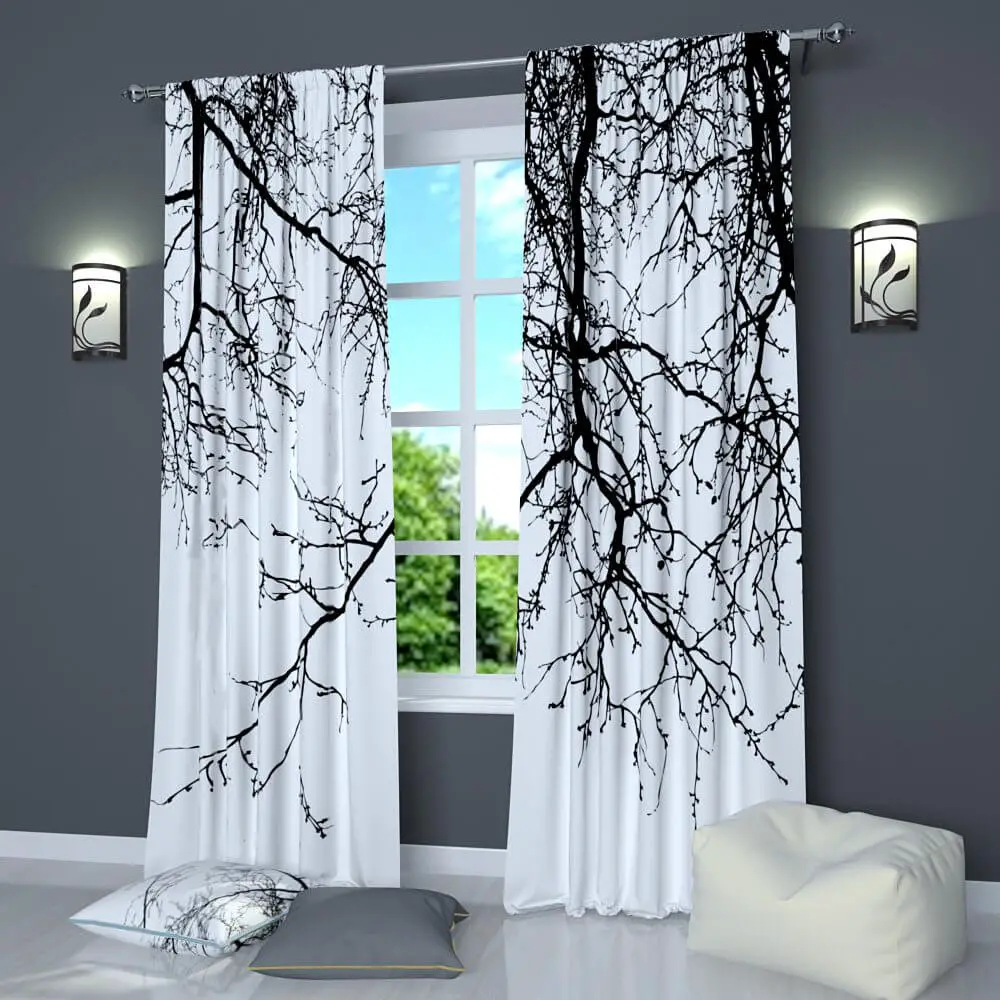 If you own a brown suede couch, your search is over. A bold monochromatic black and white curtain in a room with brown suede furniture is a great match. 
What color curtains you should avoid for brown furniture
While personal preferences may vary, there are a few colors that you might consider avoiding when selecting curtains for brown furniture:
Dark brown: Opting for curtains that closely match the color of the furniture can create a monotonous and overwhelming look. It's generally better to choose contrasting or complementary colors instead.
Very light or pale shades: Extremely light or pale colors might blend in too much with brown furniture, resulting in a lack of visual interest or contrast.
Neon or overly bright colors: Vibrant, neon, or excessively bright curtain colors can create a jarring and unbalanced visual effect when paired with brown furniture. They may clash and draw attention away from the furniture itself.
Conflicting patterns: Avoid curtains with patterns or designs that clash with the patterns or textures of the brown furniture. Aim for a harmonious balance between the two.
What Else To Consider When Picking The Curtains 
Apart from the color of your curtains, here are the other factors to consider for an amazing look.
1. Pick The Right Fabric
You can have the right color but the wrong fabric. The material you pick should be sheer lace to lightweight cotton, medium weight to heavy velvet. Consider the amount of light coming in and the mood you want in your home, and pick the best fabric accordingly.
It would help to consider whether the curtains require high maintenance or low maintenance. If you have children and pets, low-maintenance fabrics will save you a lot of time. High-maintenance materials are for curtains in low-traffic areas.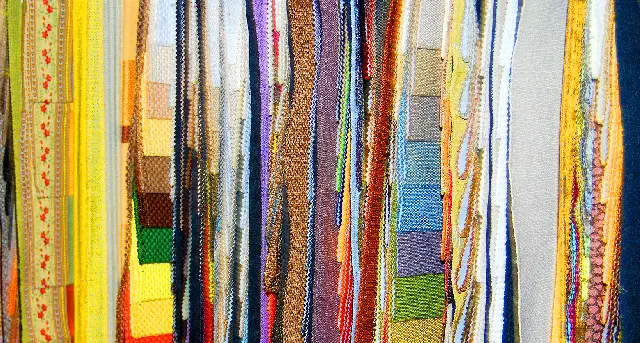 2. The Print Or Pattern You Want
You need to choose the best pattern and print curtains in more than one color. One mistake on either of the two may bring an entirely different look, even if the shades are a good match for your brown furniture.
3. Select The Ideal Length Of The Curtains
Some people want curtains to touch the floor; others wish to have shorter ones. If you have children and pets, you should have high curtains to prevent the pets and kids from swinging with them.
4. The Width Of The Curtains
The width of your curtains should be two times the length of the actual window. All the extra fabric creates waves when the curtain is opened or closed. Curtains that are the exact measure of the window frame leave gaps at the ends.
Final Thoughts
When choosing the color for your curtains, your furniture plays an important role. Brown furniture is common in many households; it fits different styles and interior decorations. Also, you can match many colors of curtains with brown furniture to bring out the desired mood in your home.
References:
https://homescopes.com/interior/curtains-for-living-room-with-brown-furniture/
https://upgradedhome.com/what-color-curtains-go-with-brown-furniture/
Emma is a graduate of Domestic Science or Family and Consumer Sciences (Home Economics) from the University of Wisconsin. She has 7 years of experience Working with the strategic section of BestBuy and now writing full-time for Homeeon.
From Managing the Home, Interiors, Cleaning, and Exteriors to Gardening and everything about Making A Home Liveable – is her passion and this Homeeon is the result of this.
Emma loves decorating her home with the best stuff found online. She cares about quality over anything and writes reviews about them here in Homeeon. Get in touch with her over Pinterest.
Keep reading her blogs.