Last Updated on July 16, 2023 By Emma W. Thomas
Natuzzi leather sofas receive positive reviews for their high quality, durability, and luxurious feel. Customers appreciate the stylish designs, comfort, and customization options offered by the brand. The sofas are often praised for their premium leather upholstery and attention to detail in craftsmanship. However, some customers note that Natuzzi sofas can be relatively expensive compared to other brands. Additionally, a few reviews mention issues with delivery delays or customer service experiences.
Natuzzi Leather Sofa Pros And Cons
Some of the advantages of owning a Natuzzi sofa include;
You can order a custom-made sofa
There is a wide array of price options
The company offers extensive warranties
Sells high-quality furniture
The Disadvantages Include;
Extremely long shipping window
The sofas come with a high price tag.
Limited options.
Quality Of The Natuzzi Leather Sofas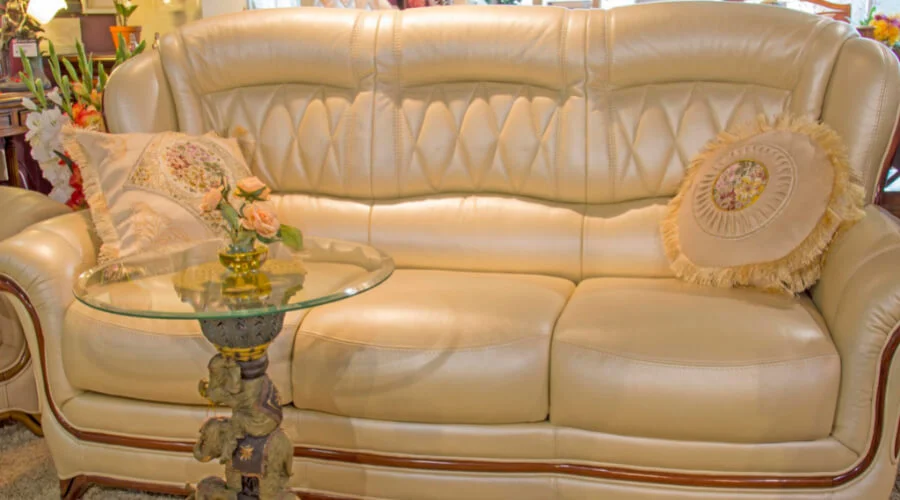 Natuzzi leather sofas guarantee quality as the company completely adheres to the set international standards of quality management. Their sofas are made from the highest quality materials that undergo rigorous inspection before being sold in the market. 
Besides, Natuzzi has a testing lab inside their factory to ensure the quality of products is maintained.
What Is The Price Range For Natuzzi Leather Sofas?
Furniture sold by Natuzzi might be pricy, but the company offers different price ranges for all their items. The price of a leather sofa ranges from 1,300 dollars to 15,000 dollars.
Small sofas like love seats and single sofas are priced low, while big sofas with extra features are highly-priced. 
Are Natuzzi Leather Sofas Comfortable?
Natuzzi sofas are generally comfortable, offering customization options to meet your desired comfort level. Your specifications, accompanied by the company's desire to produce a quality product, ensure that the couch you get is comfortable.
Besides, the brand has different designs and shapes you can pick from. They use high-quality raw materials to make soft couches that can comfortably accommodate you without causing any pains or aches.
Does Natuzzi Use Genuine Leather To Make Their Sofas?
The rise of faux leather has brought doubt to many people regarding leather products. Natuzzi assures its customers that they use genuine Italian leather. There are various grades of leather and different shades; a Natuzzi leather couch is made using 100% top-grain Italian leather.
When it comes to custom-made leather, real Italian leather hides also have different grades starting from grade 10 to 30. You get to decide on your preferred grade of leather when making an order for your sofa. The leather grade will affect the cost of the couch.
What Is The Delivery Period For A Natuzzi Sofa?
The delivery time for your sofa depends on whether you purchase the product directly from a Natuzzi showroom or a third-party reseller. However, since these sofas are hand-crafted products overseas, a custom-made sofa might take a while to deliver.
Typically, the delivery period for a Natuzzi sofa is 16 to 18 weeks. It can be shorter if you purchase an already-made sofa at a retail store.
How Long Does A Natuzzi Leather Sofa Last?
The sofas from Natuzzi are durable. They can last for at least 15 years, considering the high standards that the company offers. Since their furniture is made of real leather, they only get better and stronger as time goes by. If you maintain the sofa well, it won't fracture or start tearing after a short while.
Maintaining Natuzzi Leather Sofas
Here are the steps for maintaining Natuzzi leather sofas to ensure it last longer:
Dust weekly using a dry, clean, non-abrasive cloth
Place your sofa away from direct sunlight
Keep your sofas at least 20 inches (50 cm) from heat sources
Do not use chemical conditioners or cleaners
What are the most popular sofas from Natuzzi?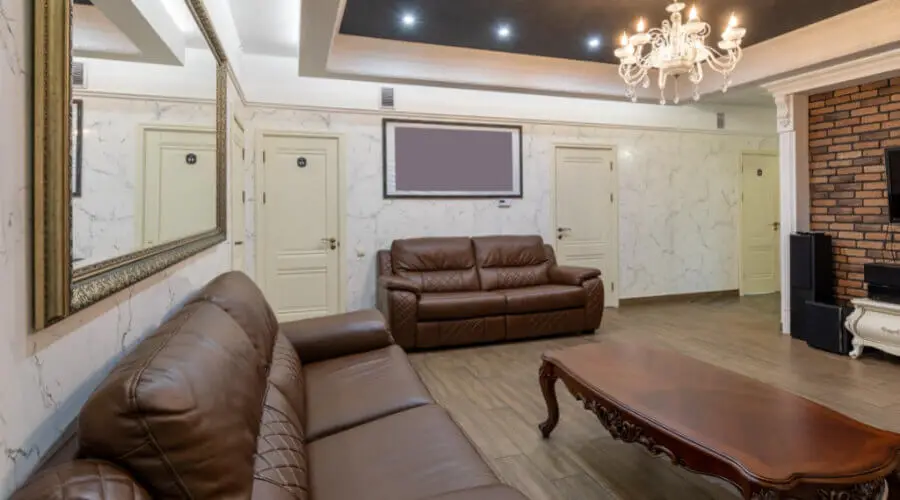 In this listicle, we present some of the most sought-after sofas from Natuzzi that have captured the hearts of homeowners worldwide.
Natuzzi Editions: A121 Leather Sofa
Sleek and modern design with clean lines
Top-grain leather upholstery for luxurious comfort
Available in various colors and configurations to suit any living space
Features adjustable headrests for personalized comfort
Premium craftsmanship ensures durability and longevity
Natuzzi Italia: Re-vive Performance Recliner
Cutting-edge reclining technology for maximum relaxation
Ergonomic design that adapts to your body movements
Made with premium materials for durability and style
Available in a wide range of colors and finishes to match your interior decor
Intuitive controls for a hassle-free reclining experience
Natuzzi Editions: B790 Leather Sectional
Contemporary and elegant modular design
Italian craftsmanship combined with premium materials
High-density foam cushions provide optimal comfort and support
Customizable configurations to fit any room layout
Upholstered in top-grain leather for a luxurious feel
Natuzzi Italia: Plaza Leather Sofa
Sophisticated and timeless design
Plush cushions with soft padding for ultimate comfort
Crafted with attention to detail to ensure quality and durability
The versatile modular system allows for easy customization
Available in a variety of leather grades and finishes
Natuzzi Editions: A399 Leather Sofa
The classic and refined silhouette
Supple leather upholstery for a luxurious touch
High-density foam cushions offer superior comfort
Sturdy wooden frame for durability and stability
Available in multiple sizes and configurations to suit any space
How To Clean A Natuzzi Leather Sofa?
Natuzzi leather sofas don't come cheap, and it is worth taking care of them. However, you may not be able to avoid spills and other accidents fully. Luckily, you can tackle the stains easily, depending on the types of Natuzzi leather. It can either be unprotected (natural) or protected (Protecta) Natuzzi leather. 
Below are the steps of cleaning each: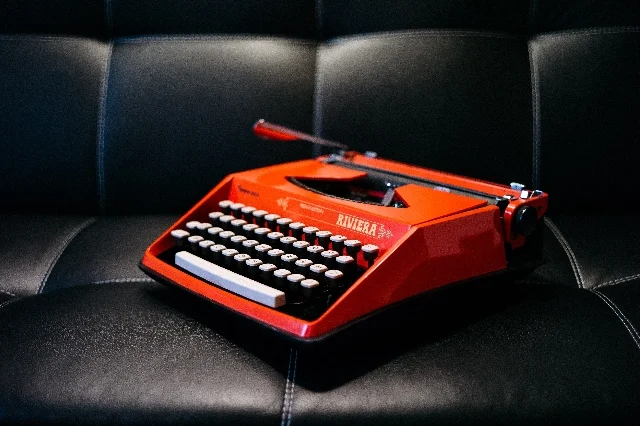 Cleaning Unprotected (natural) Leather
Step 1: Brush Away Or Vacuum Solid Debris
Use a soft-bristled brush to sweep solid debris into the dustpan. Alternatively, you can attach a brush to the vacuum cleaner's hose and vacuum up the dirt using a medium setting. Do not rub the leather too harshly as it can set in the stain, making it difficult to get rid of. 
Step 2: Use A Clean, Soft Cloth And Water To Remove Water-soluble Stains
Use a clean, dry, soft cloth to blot water-soluble stains such as soda, milk, tea, or sugary preserves. Do it quickly and gently to allow the cloth to absorb the liquid. Take another cloth, dampen it with clean water and use it to rub the stained area starting from outside and working inwards. 
Once you get rid of the stain, take another dry cloth to blot excess water until the affected area is completely dry. 
N/B: DO NOT use hair dryers to dry your sofa as dry, hot air damages the leather. 
Step 3: Use Neutral Soap To Clean Oil-based Stains
Wipe away oil-based stains such as ketchup, chocolate, mayonnaise, and oils using a paper towel. Do not rub too hard to avoid the spill from getting ground into the material. Dilute neutral soap in water and soak it in a clean cloth. Use the wet cloth to gently rub the affected area, starting outwards and working inwards. Once you get rid of the stain, use another clean cloth to blot excess water until the place is dry. Again do not use a hairdryer to dry the wet area. 
Cleaning-protected (Ptotecta) leather 
Step 1: Use A Clean Cloth To Blot Oily Or Wet Stains
Use a paper towel or a clean, dry white cloth to blot the liquid as soon as the spill happens. The method works for spills such as makeup, grease, oil, soda, milk, and coffee. 
Step 2: Wet A Clean Cloth With Water And Mild Soap And Use It To Wipe Away The Stain
Wet a clean white cloth or a paper towel with water and add a few drops of clear, mild soap. Drain excess water by wringing it out to produce a soapy lather. 
Use the soapy cloth to wipe away the stain by rubbing the outside and working inwards. Do not get the surface too wet. 
Step3: Dry The Stain
Take another dry cloth and blot the treated area until it dries. Do not use a hairdryer. 
Step 4: Call The Customer Care Assistant To Deal With Solid Debris 
Natuzzi's instructional guide doesn't detail how to get rid of solid dirt on Protecta leather. It is best to call the customer assistant for guidance. However, you can vacuum or brush away the dirt since the leather is treated the stain-resistant.  
Final Thoughts
If you love leather sofas that bring out a classy, unique, and premium look, Natuzzi leather sofas are the best options. The manufacturer prides itself on high-quality products and elegant designs. And, although the sofas are expensive, you get a quality that matches none. They also have low-priced sofas but can be disappointing in the long run based on customer reviews. 
References:
https://www.houzz.com/discussions/5858678/opinions-on-natuzzi-italia-leather-furniture
https://farmfoodfamily.com/natuzzi-sofa-reviews/
Emma is a graduate of Domestic Science or Family and Consumer Sciences (Home Economics) from the University of Wisconsin. She has 7 years of experience Working with the strategic section of BestBuy and now writing full-time for Homeeon.
From Managing the Home, Interiors, Cleaning, and Exteriors to Gardening and everything about Making A Home Liveable – is her passion and this Homeeon is the result of this.
Emma loves decorating her home with the best stuff found online. She cares about quality over anything and writes reviews about them here in Homeeon. Get in touch with her over Pinterest.
Keep reading her blogs.