Last Updated on September 25, 2022 by
Ralph Lauren was a luxury brand, but it introduced many different sub-labels, which diluted its prestige. Now, ralph Lauren is a premium brand, but the Ralph Lauren purple label and collection line can still be considered luxury labels.
Ralph Rueben Lifshitz, alias Ralph Reuben made this his brand and fashion empire. It is known to be the all-time center of the fashion empire. One of its best productions has to be The Polo Ralph Lauren and sportswear. It also has the best men's, women's, and children's fashion wear. 
Through this article, we shall look into matters concerning Ralph Lauren as a brand; why it is considered luxurious, what makes it a good quality brand, why its products are expensive, and some of Ralph Lauren's collections. Keep reading!
Is Ralph Lauren A Luxury Brand?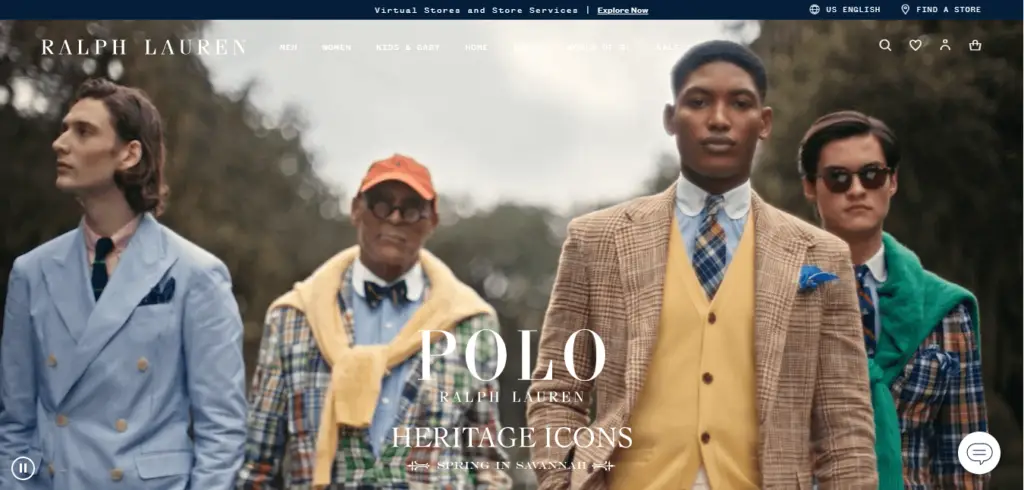 Before introducing many sub-brands, Ralph Lauren was once considered a luxury brand, which diluted its prestige. With its headquarters in New York City, the brand still ranks between premium, mid-ranged and luxurious items depending on which sub-brand you are looking at. Some of its labels  include:
1. The sub-premium Ralph Lauren brand
2. The premium Polo
3. The Chaps brand
4. Denim and supply Lauren
5. The children Lauren
6. The Lauren Purple label
7. The double RL, among many others
Is Lauren By Ralph Lauren A Luxury Brand?
Formerly, Ralph Lauren was known to be a luxury brand. However, it has had many sub-labels that have mixed up the brand itself through the years. Therefore, it is evident that the mixing up of brands under the same label has put its products into categories. Some are luxury brands, but some are not.
Is Ralph Lauren Considered A Designer?
At the age of twenty-eight, Ralph Lauren started his brand. It was in early 1967. Who would have thought that the selling of men's ties would create such a big brand today? Shocking, right? However, it is true Ralph starts his brand with men's ties. Later, his interest in sports-inspired him, and in 1968, he created then Polo menswear which has to be the greatest invention in the world of fashion.
The Polo invention was such a success that Ralph kept having more ideas and made more and more. Therefore, it is an offense not to give a heads up to Ralph, who is and will always be one of the best fashion designers.
Is Ralph Lauren A Quality Brand?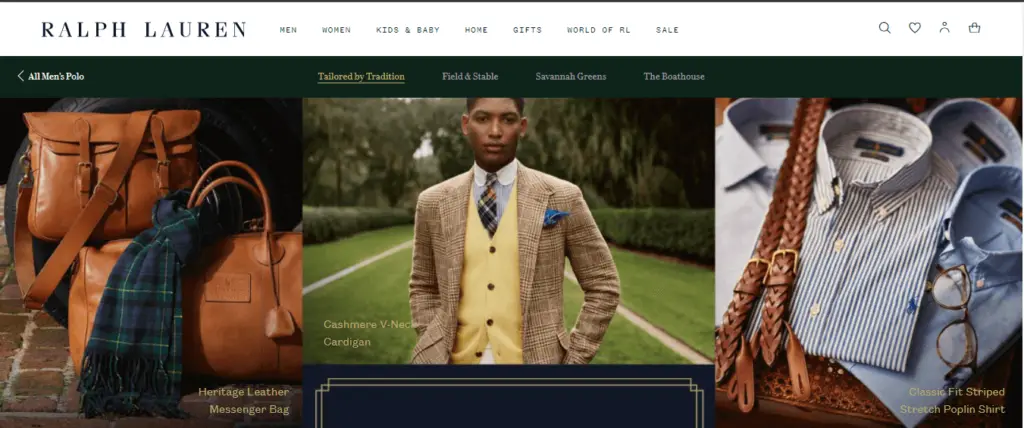 Old is gold. Through the years, The Lauren company has been prestigious because of quality brands. All its accessories have been fitting to the title of being quality items. However, everyday things have slightly decreased quality compared to the earlier productions. Nevertheless, it is still a leading company when it comes to quality.
Is Ralph Lauren More Expensive Than Polo?
This is one of the most frequently asked questions from customers. Ralph Lauren is quite costly as compared to Polo. This has been the case for several years. It is assumed that the Ralph Lauren is taken as more expensive because Ralph has been there for more years than Polo and also it is highly fashionable, as mentioned earlier.
Is Calvin Klein The Same As Ralph Lauren?
No. Calvin Klein is its fashion brand. It is lowering fashion luxury level compared to Ralph Lauren. Nevertheless, it is also quite popular, just as Ralph Lauren is. 
Why Is Ralph Lauren So Famous?
Imagine a company that seeks to satisfy a customer's three primary needs; longevity, timelessness, and style. Imagine no more because that is precisely what Ralph Lauren is. It is the leading brand when it comes to controversial fashion options and high consumer perceptions. It delivers classic designs of high quality and premium image collections. 
A look into Ralph Lauren is just astonishing. It is an unbelievable masterpiece. Let us peep through it.
1. The Polo Ralph Lauren;
This is its first complete fashion collection. It is composed of polo shirts, sportswear, and tailored clothing. Being launched in 1968, it is the oldest in the group. It currently offers scarves, eyewear, gloves, leather, and many more.
2. The Polo Golf;
It was initiated in 1987. It came as a result of Ralph's love for sports. It is simply a luxury lifestyle indicator. Its main items include polo shirts and stretch shorts, an accurate golf love indicator.
3. The Polo sport;
It was invented to accommodate all the athletes. It is a clear indication of his innovation and his love of sports again. In 2014, it shocked the world and became the best innovation ever to create the men's polo shirt.
4. The Double RL;
It was named after Ralph and his wife. It was then launched in 1993. It has a variety of items ranging from flannels, sweaters, accessories, chinos for the military-grade, and even denim.
5. Ralph Lauren Purple Label;
It is known to be the men's territory because its items are suited to men. It has tuxedos, suits, sportswear, and all the Polo designs you have in mind.
6. Lauren;
Here, Lauren just settled on women. It wanted to create items that all the women could be comfortable in, from the modern lady to just any lady. It wanted the simple look theme to be satisfied. I am proud to say that the brand succeeded. The items here include bags, accessories, work dresses, swimwear, and sleepwear.
7. Club Monaco;
This sub-brand is where all the teenagers and youths fit in. Here, a modern look was what was being aimed at. The urban sophistication theme, to be precise. The clothing is also well fitted, and the clothing is just fine.
8. The Pink Pony;
This initiative was set up to show a sign of support to all the cancer victims. A portion of the funds gained from selling these items goes directly to the Pink Pony Foundation and other cancer support groups. It mainly deals with luxurious women's sportswear and also shoes. Through this initiative, many cancer patients have received some help from the Ralph Lauren company.
9. Ralph Lauren Watches And Fine Jewelry;
This sub-brand was created to fit all the needs of individuals when it came to placing a specific unique detail on an already pampered look. This means that this jewelry was to boost the prestigious look. It was to add up to the already sophisticated look. It was well accepted and has since done very well. It was launched in 2009.
10. Denim And Supply Ralph Lauren;
This sub-brand is unique. It majorly deals with den, loose sweaters, and without forgetting plaids. It is also notable as it targets other individuals who are less interested in luxury. It resulted from motivation from artists, painters, musicians, and poets who had been settling in Brooklyn, New York. Its prices are standard and lower as compared to the other brands.
11. Chaps
It is similar to the Lauren brand. It is best known for casual sportswear and dresses at a standard price. Its inspirations are said to come from the American Vogue and satisfy everyone; men, women, children, and home accessories.
12. American Living;
It was launched in 2008 and had a wide range of stores. Its American collections are pretty affordable and have items for men, women, and children. It also has home goods.
Does Nestle Own Ralph Lauren?
Yes, it does. Many other brands also own and have shares in the Ralph Lauren company.
Why Is The Polo Ralph Lauren Expensive?
It is expensive because it comes with good quality and, without forgetting, the luxury that Ralph Lauren generally offers. You may have noticed that Ralph Lauren's pricing is high compared to other brands. This has caused serious debates for many years. However, it has always been what they give out that sets the high pricing. The clothing especially has always been of very excellent quality. Pricing and quality assurance are the main issue.
Final Word
In the history of fashion, Ralph Lauren plays a significant part. Not only does it seek to give the pleasure of luxury, but it has gone ahead also to accommodate those people who also do not have pleasure in luxury. Despite its high prices, some of its brands have had a great decrease in pricing over the years. It is truly a company that wants everyone to fit in. It has been mentioned that it will still do its best to satisfy everyone in the future. If you have any doubts about Ralph Lauren, then doubt no more because all your fashion desires are best handled there.
References:
https://en.wikipedia.org/wiki/Ralph_Lauren_Corporation