Last Updated on September 25, 2022 by
Yes, a sofa bed can be comfortable depending on the make of the couch and your preference. A cheap sofa bed has wires in its foundation and bar support in the middle that causes you pain and discomfort. However, if you purchase a couch of good quality, the comfort level is unmatched. 
A traditional bed is always the best choice for quality sleep, but with apartments getting smaller, a sofa bed is a great invention to help manage the space better. In the instance where you have guests, a sofa bed can be useful in ensuring that they have a comfortable place to rest.
The comfort of a sofa bed does not just depend on the price tag. The quality of mattresses used to make the sofa goes a long way in ensuring that the couch does not hurt you. You should also examine the sofa bed's frame, material, mattress, and opening and closing mechanism before purchasing.
What Is A Sofa Bed?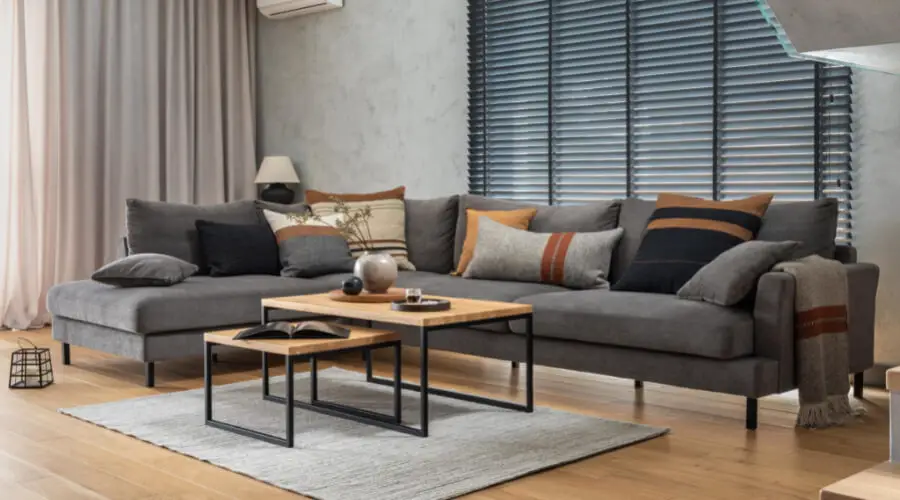 Bernard Castro invented the sofa couch, and in 1931, it was known as the Castro Convertible. He made the sofa bed for small bedrooms, but slowly it ended up in the living room where it looked right.
A sofa bed has a mechanical hinge that enables it to open its seating cushions into a larger area that you can sleep on. Castro's intentions with the sofa were not just for single-night use. He wanted it to be used as a coach and a bed every day. After the invention was popular, students, small families, and single people were the most popular consumers of the sofa bed.
With technology and know-how improving over the years, the Sofa Bed's quality has also improved. The quality of the mattress mechanisms of opening and closing the couch into a bed or seat are now better. Sleeping on the sofa bed is now comfortable, and you can sleep on it regularly or even daily without experiencing any aches or pains.
Is A Sofa Bed Worth It?
Yes, a sofa bed is worth it. Having an extra bed in your home that does not take up any extra room is a good idea. With the size of apartments ever-growing small and the rent rates going up, you have to admit that the sofa bed saves a lot of space and is fashionable.
Being convertible, the Sofa Bed serves two purposes, couch by day and bed by night. It is also fashionable and can sit in your living room, unlike metal or wooden bed frames that would take up space and look out of place in your living room.
What Kinds Of Sofa Beds Are Available In The Market?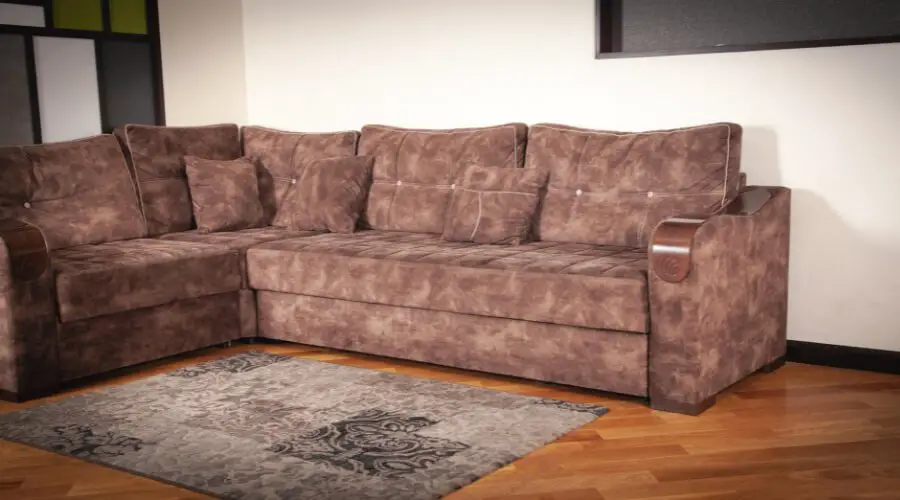 Since Bernard Castro invented the Castro convertible, there has been much advancement. The invention has been remolded and remade by different people while maintaining the original idea.
There are different types of sofa beds available that consumers can choose from. The two popular types of sofa beds you can consider are: 
1. The Clic-Clac Sofa Bed
This brand is the simplest of them all. To open it up, you pull the back of the couch forward until you hear it click. You then push it back into a flat position until you hear a clicking sound as it locks in place. The two distinctive click-and-clack sounds give the couch its name. The brand is popular because of its price tag; it is one of the cheapest sofa beds available.
However, since the couch does not have a pull-out mattress, it tends to be very uncomfortable and should not be used regularly.
2. The Pull-Out Sofa Beds
As the name suggests, this couch works with a pull-out mechanism. To pull the frame out, you remove the cushions on the sofa, and the frame unfolds, turning into a bed.
Unlike the clic-clac sofa bed, this type of sofa bed comes with a rollout mattress that makes them more comfortable. The pull-out sofa bed resembles a couch in every way.
Which is the best sofa bed for daily use?
Sofa beds have become more popular, and many people are using them as their beds instead of purchasing actual beds.
However, buying a quality product is paramount to getting a comfortable sleep. But, the many brands of sofa beds in the market can make it hard to decide. Here are the two top brands that give you the best. 
1. Otto
Otto is one of the most popular sofa Beds; it is strong, well made, durable, and convenient for a small bedroom. The sofa comes with a double mattress installed in it. It is made in such a way that you would never notice the mattress size when it folds back into a sofa. You do not need a separate mattress with this couch.
2. Vivo
Vivo comes with a separate mattress and a very easy-to-pull put frame that takes less than a minute to unfold. The only drawback to this sofa bed brand is the hassle of preparing the mattress every day. For an everyday bed, this couch might get boring and tiring.
How To Make A Sofa Bed More Comfortable
When you purchase a sofa bed, and its original comfort levels are not satisfying, there are a few ideas to make it better. 
1. Add A Mattress Topper
This is one of the easiest ways to improve the comfort levels on your sofa bed. A topper is like extra padding added on your sofa.
2. Buy A New And Better Mattress
After being in use for a while, mattresses get worn out and can cause discomfort. Some sofa beds come with replaceable mattresses. Simply buying a new mattress can improve the sofa bed a whole lot.
3. Fill Gaps With Pillows
Since a sofa bed is not originally a bed, some parts will remain exposed. Using pillows to cover these gaps is a sure way of making your sleeping conditions on the couch better.
4. Get Better Bedding
Duvets, bed sheets, and pillows make a bed feel and be more comfortable. A sofa bed should not be any different.
5. Keep The Mattress And Sofa Clean
Your bed should always be clean and tidy. Since a sofa is in your living room, it can get dirty as guests sit on it and food gets in between the cushions. Regularly cleaning the couch makes it feel clean and comfortable as you sleep on it.
How To Purchase A Good Sofa Bed
When buying a sofa bed, you have to ensure that you get a quality couch and bed. There are a few things that you should check out before picking one.
1. The Frame
When it comes to wooden furniture, a hardwood frame is the best. It is durable and will not collapse when you sleep on it for a long time. Softwood such as pine does not offer the same strength levels as hardwood.
2. Opening And Closing Mechanisms
An easy closing and opening mechanism are not to be taken lightly. There is nothing worse than coming home tired, and your bed is stuck. When purchasing a sofa bed, carefully inspect the opening and closing mechanism and ask the salesperson every possible question about it. The sofa bed should be easy to open and close without squeaking or locking itself in place.
3. Mattress Quality
Some sofa beds come with already fitted mattresses that you cannot replace. It can be a problem if the mattress included is cheap and thin. For such, ensure that they have a thick mattress that will take many years before it thins out. Sofa beds with replaceable mattresses don't necessarily need to be thick since you can buy a new mattress once the one on it comes with gets worn out.
4. Measurements
Size matters; you should be able to fit on the sofa bed, and also, the sofa should fit the area you intend to place it. While at the store, take your time opening it up, and if possible, have the measurements of your apartment with you.
The size of the sofa, when closed and opened, should fit perfectly with the space you have in your home. It is important to remember that the sofa bed takes up the same space as an actual bed.
Are There Any Side Effects Of Sleeping On A Sofa Bed?
No, sofa beds are as comfortable. As long as you purchase the right sofa with a good mattress, you will not experience any side effects.
Final Thought
Sofa beds have come a long way. The opening and closing mechanism and their comfort levels have improved. Many people buy them as extra beds for guests or even as their beds for everyday use. The rise of memory foam has played a huge role in ensuring that the sofa bed is as comfortable as it should be.
References:
https://swyfthome.com/blogs/lifestyle/is-it-a-good-idea-to-use-a-sofa-bed-everyday#:~:text=Are%20Sofa%20Beds%20Comfortable%3F,can%20also%20be%20quite%20shallow.
https://www.mattressinsider.com/blog/how-to-make-a-sofa-bed-mattress-more-comfortable/