Last Updated on September 24, 2022 by
Painting walls light grey gives a good look to a small room, even in a not-so-bright apartment. It looks okay with different colors, which gives it an exceptional undertone. You should also consider having furniture of different colors to complement the light grey walls and make it look even better.
Here we explain various colors that go well with grey shades to give your room an excellent look. 
Which shades of light grey in best for small apartments?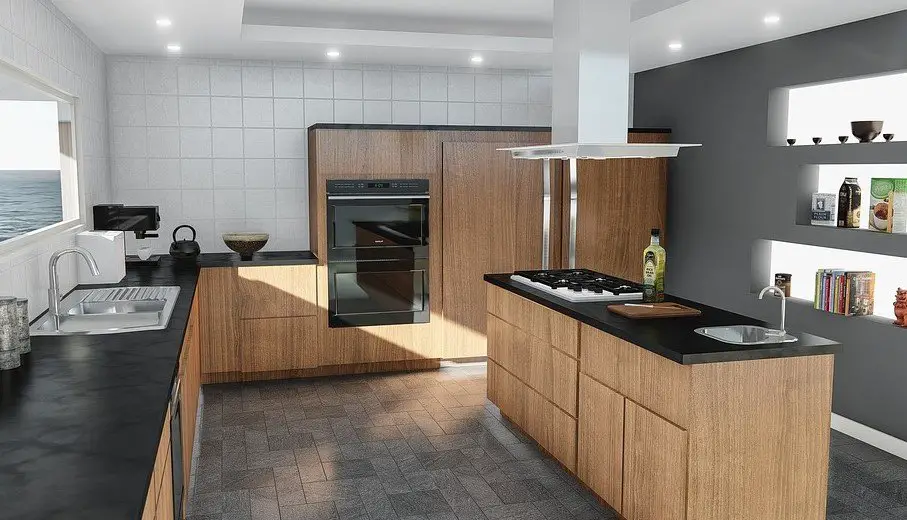 The shades of grey affect light refraction in any room of an apartment. So, you need colors such as purple-greys, green-greys, blue-greys, and pink-greys that blend well with art, rugs, and furnishings in your room. Hold around the four shades against your wall to find out the best fit. Some shades may give a calm appearance, while others sparkle up the room. Selecting is vital before committing to any color because small variations have a great impact once you paint the entire wall.
Why light grey painting for walls and ceilings?
The light grey color gives an aesthetic appearance to walls and ceilings. Furthermore, it enhances your room's brightness through light reflection between the walls and ceilings. While choosing from one of the four shades of grey works well for walls, a combination of eggshell white and grey gives your ceilings a better appearance. 
Which is the best alternative for grey wall paint for a small room?
If grey makes your small room slightly depressing, opt for some lighter tones. A better alternative that relates well with other colors in your décor is neutral taupe. It also has other shades like green, yellow, blue, and many more that give your room a greyish appearance yet enhance it with a light pink undertone. Of course, the light color undertone may not necessarily be pink because it depends on what you choose. Whatever the case, it is wise to focus on a bright undertone.
Which shades of furniture maintain the light grey paint on the walls of small rooms?
Light grey is a great choice but keeping the furniture that blends well with it enlightens your small room. Clear or white furniture complements grey paint on walls to make your room brighter. Try to keep sofas like the Barcelona types, Hans Wegner Shell chairs blue or purple, and maintain white rugs. Light grey pops up the furniture of different colors and substitutes common colors in white highlighter items. 
How to improve the appearance of light grey walls in your small room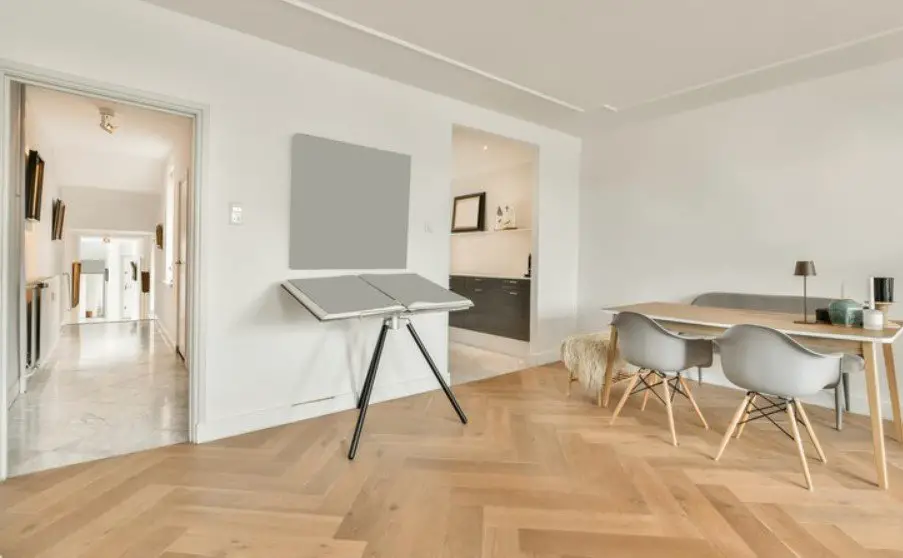 Sometimes grey may not be convincing enough, and you have to make color improvements on the wall. Modify your wall by painting it grey with a different color and adding decorative elements. In this case, painting one side of the wall light grey and white on the other sides would be a great idea. Add decorative elements, lamps, wall paintings, and some bright-colored extra furniture with cushions to make it more appealing. 
You might also consider using a variety of light sources to enhance the experience of your light grey wall, although two will be enough. First, you can create two different experiences by using bulbs that produce different light colors as long as they aren't dim. Second, warm light like yellow and a daylight spectrum would work out for you.
Does light grey paint on the walls make your room smaller?
Grey is a neutral color and will rarely have any negative effect on the size of your room as opposed to bright colors. Grey does not make your room smaller in any way; it ensures the furniture is at the focal position of your room. Go for a strong color option to make your room look small. Ensure the color you choose is intense and proportional to your walls when distributing paints if you have to make the room look small. 
Colors that go well with grey walls for small rooms
Grey is increasingly gaining popularity on the walls of most homes but has to be complemented with other colors for versatility. As explained below, the top colors to go with the grey walls of a small room in an apartment are beige, pink, blue, yellow, and green.
Like grey and blue are versatile colors that add a new look to your room if used on wall paintings. You can also use light blue as an undertone to make your light grey lighter. It also makes your room feel more open and improves brightness in daylight. You can apply it to different furniture like shelves and couches. Dark blue throw pillows, benches, and curtains in a bedroom give a positive outlook with light grey walls.
Pink pairs well with light grey walls when used on wooden beddings. Softer pink provides a nice contrast to grey walls if you apply it to seats in the living room and pillows for the bedroom. Plus, it also blends perfectly on your cabinets.
Though commonly known for nature, it adds beauty to your small room just as blue does. Green accents on rugs strike a balance on light grey walls, particularly in living and dining rooms. Highlighting a specific piece of furniture like a couch with green in a small room with grey walls makes it look planned and cohesive.
Adding beige to your light grey walls creates the need for an extra color elsewhere. Beige bridges the color of your furniture and throws pillows in the living room specifically meant for beauty. 
Similar to green and blue, yellow increases contrast when used on beddings, frames of furniture, and sofas. Yellow also does well on pendants, lamps, and as part of table decorations. A golden yellow carpet in a room with grey walls gives it a refined look. 
How to apply grey paint on walls of small rooms and apartments
Light grey paint works in almost all spaces, including the kitchen, living rooms, bathrooms, and even children's rooms. The different shades of grey may become messy if wrongly applied to walls. To apply light grey on walls, consider the prevailing weather, the direction your room faces, and the time of the day you will be in that room. From there, apply it from top to bottom. This way, it depicts high-gloss finishes with the correct appearance of your walls.
What are the best light grey colors for walls of small room apartments?
Some colors that will give your light grey walls a new look include the Sherwin-Williams and Benjamin Moore types. 
Sherwin Williams Agreeable Gray SW 7029
This is a stony color that falls between beige and grey. It leans more towards yellow and orange when used as an undertone to back up the light grey paint on walls.
Sherwin Williams Worldly Gray SW 7043
Darker than the Agreeable Gray, this shade has a greener undertone and looks beautiful as it resembles natural wood.
Sherwin Williams Repose Gray SW 7050
This is more versatile and deeper than other greys besides its stony undertone. Usually, it is perfect for light grey painting on bedroom walls.
Benjamin Moore Classic Gray 1548
This has a touchy reflection with more green pigment in it. 
Benjamin Moore Edgecomb Gray HC 173
This paint has less pigment with more yellow in it. It's more versatile and a better substitute for beige.
Reasons to paint your wall light grey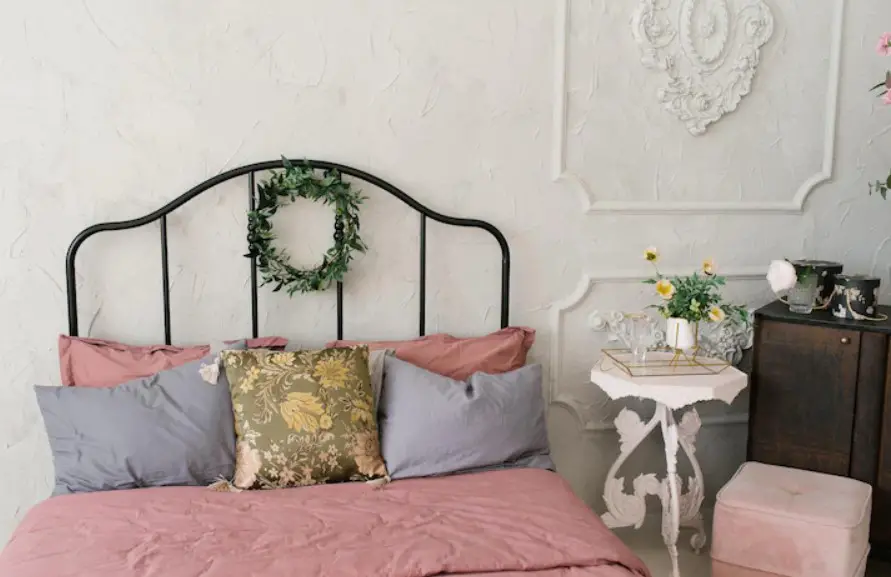 Light grey is upstaging other neutral colors like beige, taupe, and ivory on walls because it suits every room and setting. Grey persists on all walls, from modern to contemporary styles. It also allows pairing its shades to achieve a more complex outcome on every kind of wall. Regardless of your house and rooms, light grey fits on all walls, unlike pink, which works well mostly on modern walls. 
Grey, particularly light grey, is the best background color in everyone's spectrum. No matter the lifestyle and sense of personality, grey wins in almost all situations. It has overdone its neutral counterparts, still retained in traditional settings. At the same time, it is being implemented on the modern walls of many venues.
Where should you use a grey wall paint color in your small room apartment?
Stunning pale grey is good for walls and couches. It is not far from white and creates a welcoming environment in your living room. Moreover, you can have a good combination of grey pillows on sofas alongside another color for a better blend. On the other hand, warm grey paint is a good option on wooden surfaces apart from walls. Naturally, textures like woodwork are hand in hand with the warm grey, like in a dining room.
Solid grey is darker and is the most preferred in bedrooms. You can compliment it with black and white beddings paired with curtains with black and white stripes. The textured grey wall paint creates a balance in a room with clear furniture and bright colors of home interiors. Finally, you can choose to blend light grey walls with furniture of different colors but always consult experts for a perfect look. 
Final Words!
Light grey is an overall color for all types of walls in small apartment rooms. Selecting from the different shades brings out a beautiful and complex outlook considering the best light grey colors. Also, combine it with colors that blend well for an undertone, and your small room will look great.
References:
https://www.housebeautiful.com/room-decorating/colors/g300/paint-small-rooms-0408/
https://www.nbcnews.com/better/lifestyle/what-you-need-know-about-painting-your-walls-white-ncna1115196