Last Updated on July 11, 2023 By Emma W. Thomas
Yes, it is. Rooms To Go is one of the leading producers of good quality and long-lasting furniture. Rooms To Go has maintained its good profile of high-level furniture production, gaining more customers who are always well satisfied with the products.
This article takes you through all the details regarding Rooms To Furniture. We also look at what the brand is about, what makes them a good brand, and some of its disadvantages. If you are unsure whether to buy furniture from rooms, this post is for you. Keep reading!
Rooms To Go overview 
| | |
| --- | --- |
| Year founded  | 1991 |
| Country  | United states |
| industry | Retail |
| CEO | Jeffrey Seaman |
| CFO | Lewis Stein |
| Headquarters  | Seffner Florida |
| Employees | 7000+ |
Rooms To Go is a chain of private American stores known globally for producing impressively good furniture. Its success is attributed to its being a well-spread private company, especially in the American states. It was founded thirty-one years ago, around the early 1990s, by two hardworking business individuals, Jeffrey and Morty Seaman. It grows and has around 132 known locations globally, mainly serving the United States. 
Its well-known distribution centers include; Suwanee in Georgia, Lakeland in Florida, Pearl River in Louisiana, and Arlington in Texas. Apart from the stores named earlier, it also has many other stores globally for efficient production and the supply of its products. 
They also have a coupon app on both Apple and Android phones that is generally helpful for searching for products in their stores. It also helps to acquire one-on-one communication with the workers and operations officers who answer questions posed by the App users.
Rooms to go furniture categories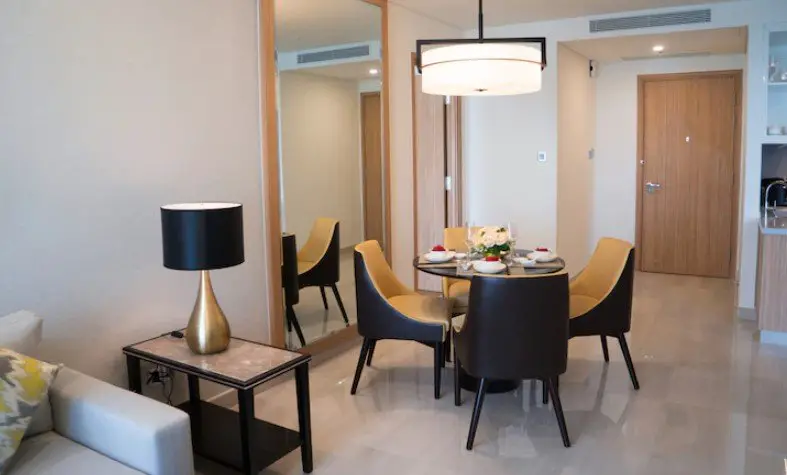 Rooms To Go, Kids
Exactly six years after it was founded, this category was opened up in Marietta, a state in Georgia. This division is concerned with furniture production for the young ones, babies, and children.
The Cindy Crawford Home
This is one of the Rooms To Go partnership divisions which has lasted for about eleven years now. The partnership is mainly entitled to producing living room, dining, and bedroom furniture. It is one of the top divisions, earning lots of credit for its quality furniture.
The Disney Collection
The Disney collection is the most popular category with the Rooms To Go customers. I mean, who does not love Disney characters? From Cinderella to Winnie the Pooh to Pumpkin Carriage, all these are the bedroom decors that Rooms To Go has been able to make furniture out of, specifically kids' bedrooms. This furniture is under the Disney Label, with Rooms To Go playing a significant role in the design.
The NFL collection
In 2008, Rooms to Go got a chance to sign a dealership partnership with the National Football League. This licensed partnership enabled it to produce furniture used or inspired by the NFL in one way or another.
What makes Rooms To Go famous?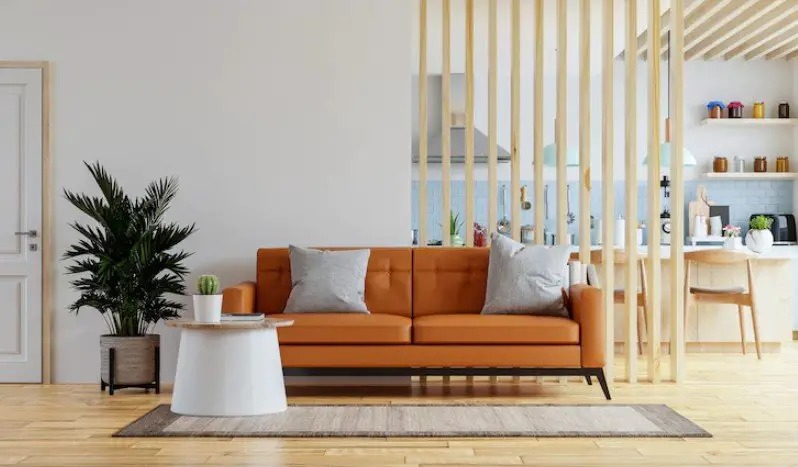 1. Its Furniture catalogs
Its furniture production covers a vast area in any home. This includes the living room, dining area, and bedroom. They also have an allowance for the children. They also deal in the production of mattresses and also home décor.
 Below is a summary of what each home area contains;
Living room furniture: 
leather seats, couches, and sofas of different designs, ottomans, tables, chairs, and home entertainment.
Bedroom furniture;
Bedroom sets include all the bedroom furniture sold together and not in pieces, mirrors, dressers, nightstands, bed headboards, beddings, and chests.
Dining room;
Dining room sets, tables and chairs, cabinets, and bar carts.
Home décor;
These items add some touch to the furniture and tone up their room. This is one of the latest categories of production. To attain the appeal of modernity, furniture goes hand in hand with the décor. The items here include; rugs, bookcases, and even pillows and poufs.
Kids and teens;
This category involves all the bedroom designs and furniture that children and teens fin interesting.
Mattresses;
This is also in the bedroom sector. It also includes bed frames.
2. Extended warranty
Everyone loves a good warranty because it guarantees the manufacturer's commitment to quality. Rooms To Go offers its customers a three-year warranty. Despite producing furniture that is of outstanding quality, anything is possible. Cracking, peeling off, breaking down, and stains are potential, among many other scenarios. With Rooms To Go, this does not have to trouble the customer. As long as the complaint is valid, the warranty will work for the consumer and make the furniture as good as new.
3. The Coupon App
As mentioned earlier, Rooms To Go has an app available to consumers to make things a little bit simpler. You can use the app to shop online and save on furniture by accessing deals, discounts, and coupons. 
4. The card member promotions
If you have a credit card, say hello to Rooms To Go promotions.
The promotions include tax-free services for up to six months! How good is that? They also overall discounts to all customers.
Some disadvantages of Rooms To Go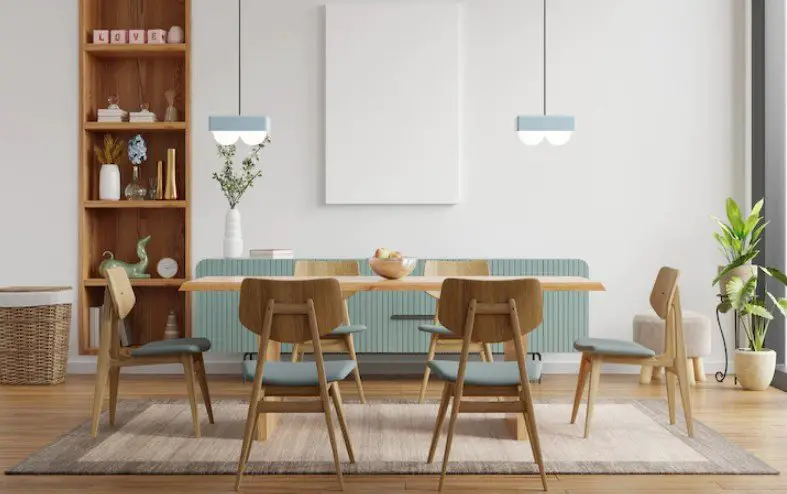 They have a limited servicing area
It mainly serves the United States, which means that it does not physically have stores in some areas. This denies some states and countries the pleasure of shopping with them. The matter of showrooms is still being discussed. However, it may not be possible for it to have showrooms globally.
The 48-hour return policy
Rooms To Go has a fair but strict return policy. This policy is tight and is occasionally not met by some customers. Another problem arises when a customer can safely return the product or furniture. The product o furniture will be refunded, but the delivery costs and fees are not returned to the customer. Which also comes as a loss.
Some other customers also complain of having been asked to pay an extra fee for restocking.
No kitchen and bathroom sets
Rooms To Go only offers living room, bedroom, and living room products and furniture. This leaves behind kitchen and bathroom sets which are equally of great importance. This makes the individuals interested in these sets look for them in other stores and places.
Ashley or Rooms To Go; which is better?
Ashley is also a key competitor to Rooms To Go regarding Furniture. Being established around the same time, they are long-serving companies with different tastes and many customers. Let us look into their differences.
Quality
Quality is the number one factor that each customer or individual looks at before buying any item. This includes the fabric used, the type of material, and other considerations.
With Ashley, a customer is provided with a wide range of furniture. The furniture is of different brands and materials. The styling is also relatively modern and durable compared to Rooms To Go. With that said, Ashley takes most customers due to its high level of good quality furniture.
Style
The beauty of the décor in a home is a crucial factor. Both Ashley and Rooms To go have incredible styles. Your taste and preference will determine the winner here. 
Ashley mostly stocks contemporary-style furniture, while Rooms To Go mostly stocks modern-style furniture.
Durability
In furniture, there is always one point that every individual has; the more expensive the commodity, the more durable it will be. As of now, this has been declared a myth. A commodity's durability has no relation to its Price. It can be of a low price but still be durable. 
Ashley has always been known for producing extra durable products. Nevertheless, we cannot just say Rooms To Go is poor at giving quality furniture as it has also contributed to one f the most durable furniture in many homes.
Apart from the three mentioned factors, Price, ease of maintenance, and warranty are areas to consider when looking into which company is better between Ashley and Rooms To Go.
Final Word
It is important to note that Rooms To Go is a company of good reputation as it produces good quality furniture which is also outstanding. Rooms To Go is seeking to extend its boundaries so that every individual globally can get a taste of its perfect furniture. Are you ready to get a taste?
References:
https://www.consumeraffairs.com/furniture/roomstg_qual.html
https://www.houzz.com/discussions/2370112/anyone-used-rooms-to-go
Emma is a graduate of Domestic Science or Family and Consumer Sciences (Home Economics) from the University of Wisconsin. She has 7 years of experience Working with the strategic section of BestBuy and now writing full-time for Homeeon.
From Managing the Home, Interiors, Cleaning, and Exteriors to Gardening and everything about Making A Home Liveable – is her passion and this Homeeon is the result of this.
Emma loves decorating her home with the best stuff found online. She cares about quality over anything and writes reviews about them here in Homeeon. Get in touch with her over Pinterest.
Keep reading her blogs.