Last Updated on July 11, 2023 By Emma W. Thomas
Yes, it is possible to combine a pastel kawaii aesthetic, a Korean minimalist style, and a plant-filled room. To achieve this, start with a soft pastel color palette as the base and incorporate minimalist furniture with clean lines and neutral tones. Add cute and whimsical elements through plush toys and decorative items. Introduce natural materials like wood and bamboo as per the Korean minimalist style. Lastly, incorporate a variety of indoor plants to create a plant-filled atmosphere.
Summary of the Way To Combine a Pastel Kawaii Aesthetic Room, Korean Minimalist Room, and Plant Room All Together
Color Palette: Use a soft pastel color palette as the base for the room, incorporating light shades of pink, mint, lavender, or baby blue. These colors can be applied to walls, furniture, and accessories.
Furniture: Select minimalist furniture with clean lines and simple designs. Opt for neutral tones such as white, beige, or light wood finishes. Consider incorporating cute and whimsical elements, like pastel-colored cushions or playful-shaped furniture pieces.
Decorative Accents: Introduce elements from the Korean minimalist style by incorporating natural materials like wood and bamboo. Utilize simple, geometric shapes and clean patterns for rugs, curtains, or wall art. Add small touches of kawaii aesthetic with adorable plush toys, cute stationery, or decorative items with cute characters.
Plants: Bring in a variety of indoor plants to create a plant room atmosphere. Place potted plants on shelves, hanging planters, or use larger plants as statement pieces. Mix and match different types of plants with various textures and heights to create visual interest.
Making rooms look like kawaii, Korean, and plant rooms altogether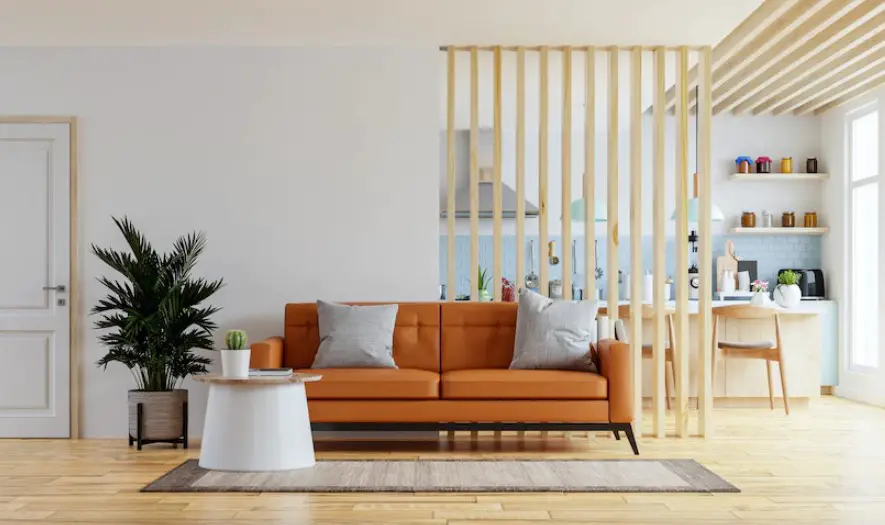 Before making up your room, you should know what each room entails and create a wonderful color combination with a clear outlook. The following steps can help you achieve kawaii design plus Korean and plant paraphernalia.
Step 1: Combine different colors and cute print
First, paint the walls blue and add another pastel color that resonates with the furniture. For this case, pink or yellow will be the best. A cute print like moons, love shapes, flowers, or bedspreads is good for a great look. A bookshelf with decorative items creates a good shade if you have books of different colors from that on the shelf. Have various light sources in different corners of your room and lampshades at your bedside. Bright colors at the bedside and calm colors in every corner could be a better arrangement.
Step 2: Select a theme
Choose any theme from what you love, like a TV show character, unicorn, flowers, or anything that makes you happy. Painting walls can further implement theme enhancement with different colors upon separate coats. Let each coat dry before applying another color to avoid interfering with the final look. Complement it by adding some plants along the windowsill to ensure they receive enough sunlight. 
Lavenders are a great way to furnish your room with green complexity. However, know the type of soil your plants need and maintain them regularly to avoid making your room dirty. Real plants may not always be easy to maintain, but you can opt for other alternatives like potted plants. 
Step 3: Personalize the room
Decorate the wall with posters in a specific shape, like that of a heart. Battery-powered fairy lights along the windowsill can give the room additional light of different colors. If you have any animal toys around like teddy bears, place them on chairs, desks, and even beds. Putting some pictures on the wall may also help, whether you pin or decide to use glue.
Let the mirror lean on the wall instead of nailing it to add Korean aesthetics to the room. Use low and simple furniture without fancy designs to supplement the kawaii decors with Korean styles. Move the bed just under the window to create a Korean view with light white curtains. 
The color of your curtains should allow a ton of light in the room to allow for some photoshoots and selfies. A wall calendar will give art to the bare walls, while acrylic chairs make the room more spacious due to their zero opacity. You can fold them to create more space in your room. Adorning the light wood furniture with some candles on top of drawers, cabinets, and cupboards makes the room a mixture of Korean and kawaii look. 
What to include in a combined pastel kawaii aesthetic room, Korean minimalist, and plant room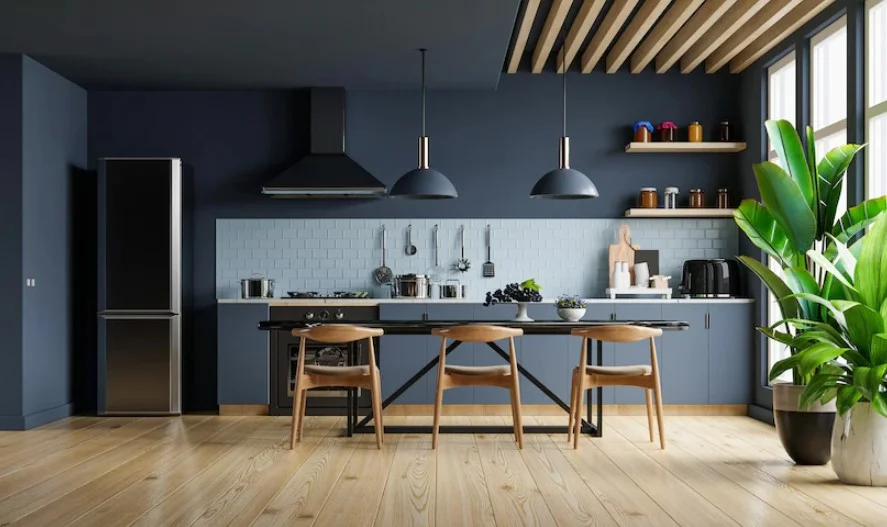 Having the correct items in your room can help you combine a pastel kawaii aesthetic room, Korean minimalist, and plant room in an amazing way. The first item is to keep a soothing smell by using plants. Eucalyptus is naturally a good-smelling plant that you can put along the windows. In addition, it helps you avoid using air fragrances as these plants give your room a natural smell. You can also try hanging plants above the bed in your bedroom.
Adding moon-phase garlands makes it even more personal. It could be as simple as using fairy lights above your bed. Putting these lights on a wooden structure above your bed balances the lights and the potted plants on the same cupboard or cabinet. It depends on the design you choose. Keep the sheets simple. White sheets are conventionally good for a bed. However, make it comfier by including pink pillows.
Use cozy cushions in the living room to mimic the colors of your wall paintings and a shelf to hang clothes instead of a large wardrobe. The wall paint should be slightly different from that of your furniture. Cozy cushions that match your wall's color make the living room more beautiful, giving it a kawaii aesthetics and Korean design. Shelves are fairly practical and help you choose clothes to wear with ease. 
Partition the entertainment unit into a television section that fits the size of your television. The entertainment unit can be good with fairly white colors with a neutral but contemporary design. Monochrome colors with patterned units on the design fulfill both Korean and Kawaii designs. A flower vase on top of the entertainment unit or some plants will execute the plant room design.
How to make a pastel kawaii, Korean and plant bedroom aesthetic
Bedrooms are resting places and deserve a great look, which can be achieved by combining various room designs. Below are some ways to make a pastel kawaii, Korean, and plant bedroom aesthetically appealing: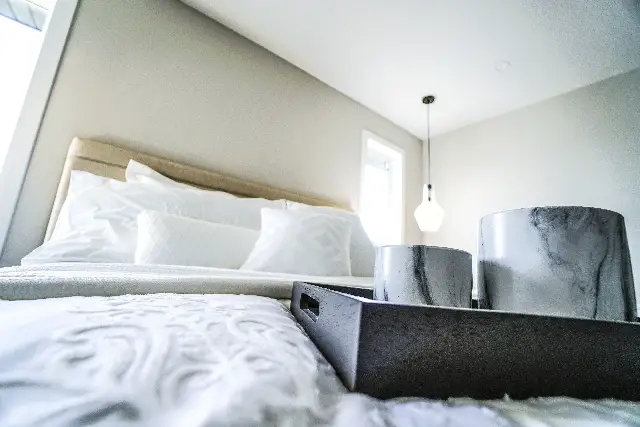 Use wire wall grid and bed toys
A wall grid in the form of a wire above your bed makes the bedroom better. You can use it to hang beautiful photos for keeping memories, a list of to-do activities, and some paintings. And apart from pillows and blankets on the bed, consider adding some dolls to make it more attractive. Dolls of your favorite animals can create luxury in a bedroom while plants spice up the air.
Artificial vines
Plants that may not survive in your climate can be substituted with artificial ones, like vines. These make the bedroom feel calm and cool and prettier. Hang the vines on walls and attach string lights to them while maintaining proximity to the bed. In addition, vines are decorations related to nature, giving your room natural beauty.
Use pastel colors
Pastel colors are a great way to make your bedroom wall look pleasant. You can always mix them with other colors such as baby blue, pink, mauve, lavender, mint green, periwinkle, and peach to achieve a complex and great combination on the wall. 
Incorporate bright colors
The three rooms' combinations may seem traditional, but you can make them look modern by applying bright colors. Most importantly, don't apply too much brightness to your bedroom. Using such colors for carpets, bed sheets, curtains, and carpets will be good. Box lights with bright colors can still enhance the room's lighting condition. A few color combinations that you can use include:
Purple, pink, and pale turquoise
White, pink, and peach
Pink, pastel purple, pastel green
Pastel orange, pastel pink, and peach
White and pink
These are just a few color combinations that you can try, but you can come up with many more. You may lose the vibe if you combine it with dark colors. Remember that the Korean, kawaii, and pot room items are the most colorful. The bedroom should therefore be a good venue with bright colors. 
Add a wallpaper
You don't have to fill the entire wall with wallpaper, but you should make it interesting to look at. There are many items to use on a wall, particularly those that you obtain from the Kawaii aesthetic room. It could be a sticker, roadmap, or anything that motivates you in life. Motivational quotes are the most prevalent in many bedrooms, and you can include them.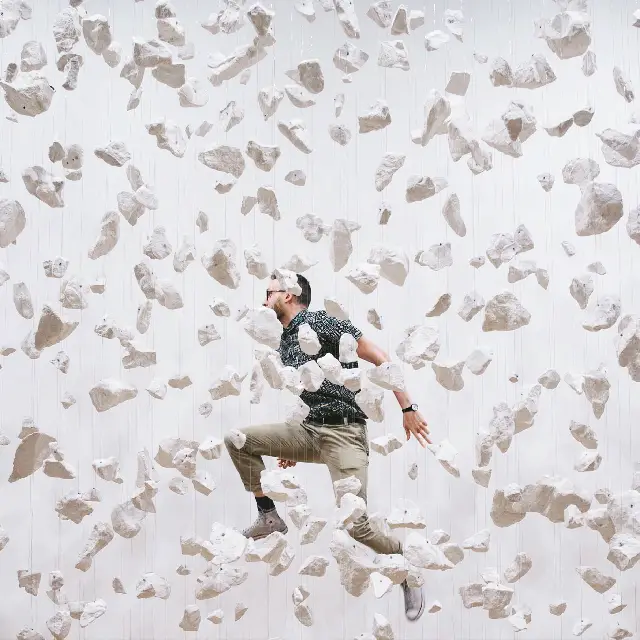 Add freshness and greenery to your space
Include some plants in the bedroom, as they bring fresh outdoor air inside the room. As necessary as they are, remember plant care. Some will need more light to grow and thrive around the window, while others will tolerate low light intensity. Arrange them in an odd sequence to avoid the obvious casual look of even arrangements. 
Consider selecting plants with different heights, widths, and sizes. Also, consider their differences in color, leaf shapes, and foliage. Choose a combination of different pots with varying shades. Arrange them according to the materials used to make them, sizes, shapes, or any other pattern depending on what you prefer. 
Placing the plants' pots in different areas of your bedroom brings a colorful combination of colors to the room. Corners, windowsills, along the walls, on top of cabinets, and shelves are a few places to position them. Lastly, place pots on saucers to avoid leakages as you water your house plants. Water may leak and cause damage to your floor and other items in the bedroom.
Final Thoughts!
Combining a pastel kawaii aesthetic room, a Korean minimalist, and a plant room without interfering with their appearance is possible. Keep the room fresh with plants, use bright colors, and pay attention to wall paintings. Plants are good only with proper plant care, but using artificial ones is less stressful and more convenient.
References:
https://www.wikihow.com/Have-a-%27Kawaii%27-Room
https://kotaku.com/kawaii-pastel-room-gaming-design-tips-gamer-girl-gear-1849328714
Emma is a graduate of Domestic Science or Family and Consumer Sciences (Home Economics) from the University of Wisconsin. She has 7 years of experience Working with the strategic section of BestBuy and now writing full-time for Homeeon.
From Managing the Home, Interiors, Cleaning, and Exteriors to Gardening and everything about Making A Home Liveable – is her passion and this Homeeon is the result of this.
Emma loves decorating her home with the best stuff found online. She cares about quality over anything and writes reviews about them here in Homeeon. Get in touch with her over Pinterest.
Keep reading her blogs.