Last Updated on July 11, 2023 By Emma W. Thomas
Renting a hotel is costlier than renting an Airbnb due to the difference in overhead costs. Even though the two are in the same industry, hotels provide and do almost everything for their guests, while on Airbnb, guests do most things for themselves. Hence, staffing cost is higher in hotels, making them more expensive than Airbnb. 
Factors that Determine Which is Cheaper: Airbnb or Hotels
Price per night: In general, Airbnb accommodations tend to offer a lower price per night compared to hotels. The rates can vary significantly depending on the location, the size of the property, and the amenities provided.
Flexibility: Airbnb often provides more flexibility in terms of the length of stay and check-in/check-out times. This can be particularly advantageous for travelers who need accommodations for longer periods or have varying schedules.
Additional fees: While the base price of an Airbnb listing may appear cheaper than a hotel room, it is essential to take into account additional fees such as cleaning fees, service fees, and taxes. These fees can significantly impact the total cost, so make sure to factor them into your budget.
Group stays: For larger groups or families, Airbnb can be a more economical option as it frequently offers larger accommodations such as houses or apartments with multiple bedrooms. By sharing the cost among several people, the overall expense can be reduced.
Cost-saving amenities: Airbnb properties often come with money-saving amenities such as fully-equipped kitchens, which allow guests to prepare meals rather than eating out for every meal. This can help cut down on food expenses, especially for longer stays.
It's important to note that the price difference between Airbnb and hotels can vary depending on the location, time of year, and available options. Comparing options and prices using online platforms and reading reviews can help make an informed decision based on personal preferences, needs, and budget.
Airbnb vs. Hotel Prices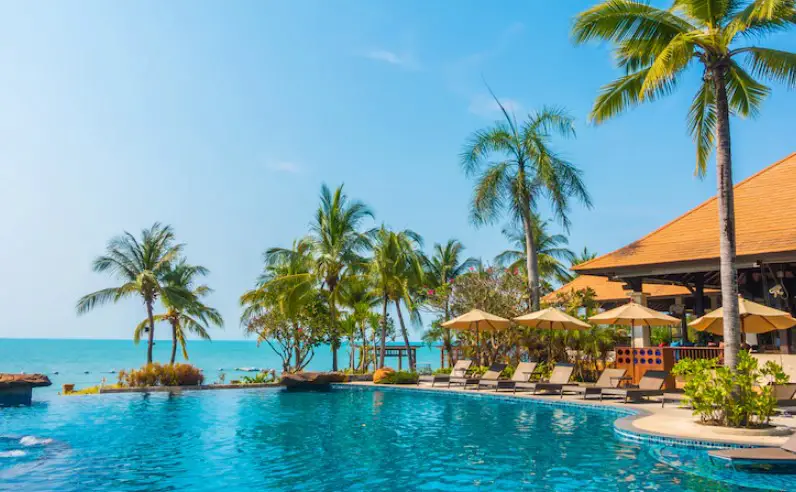 The amount you pay for accommodation in hotels and Airbnb will be determined by various factors and additional amenities or services offered. Hotels might have one thing over Airbnb and vice versa.
Airbnb will charge you for items like:
The overnight fees set by the host
Extra amenities like a pool or hot tub.
Taxes
Charges for specific but common occurrences like extra guests, late check-in, or deposit
Hotel charges include:
Overnight fees per night spent in the hotel.
Housekeeping and cleaning.
Taxes.
Amenities like food and toiletries.
All these prices in the two facilities are not always constant. In the offseason, the cost is considerably low, while in the peak season, the costs will be at an all-time high to capitalize on the increased demand. Other factors like location and quality of services offered will also determine the prices.
But, hotels and Airbnb always indicate the specific cost on their websites based on your chosen house/room and dates. 
What factors do you need to consider before deciding between a hotel and an Airbnb?
Some factors play a role in how much you pay and whether to choose a hotel or Airbnb.
These include:
1. The size of your travel party
If you are going on vacation or holiday, you can either go alone, with your family, or with a group of friends. Depending on the number of people you are with, the cost of renting an Airbnb or booking a hotel will vary. 
When in a group with many people, booking a vacation rental is cheaper than renting an Airbnb or a hotel. In a group of more than ten people, you would have to book multiple hotel rooms or a huge Airbnb or multiple of them.
If you are alone, you can do as you please since you are flexible and can decide to move from one accommodation to the other without going through a consultation process. As a family of fewer than ten people, you can also be accorded the same privilege as a solo traveler. But, you have a lot more to consider as a family, you need a place to relax and have fun without a stranger controlling how you relax, so a hotel can be a better option, though expensive.
2. Duration of your stay
Vacations or trips can be short or long. If your stay is short, one night or two, booking a hotel is cheaper than renting an Airbnb. Hotels do not require much; you book the room, then show up and get in. Some hotels will even offer transport to and from the airport. For Airbnb, you need to do some shopping, meet with the host to exchange house keys, and find transport means to the location.
However, Airbnb is more convenient than a hotel for extended stays. Staying on Airbnb for a long period lets you enjoy benefits such as discounts, reduced charges, and reasonable charges for any other amenities you require. Hotel charges may not change because you decided to stay there for a week or five.
3. Extra charges
Airbnbs are notorious for extra or hidden charges not stated on the website. It would help if you talked to the Airbnb host and requested disclosure of all the fees to avoid last-minute disappointment.  
When looking for a hotel or an Airbnb, the charges shown on the website will only indicate the normal ones, like the night fees. Other costs like service fees, cleaning fees, and owner fees in Airbnb are surprises you will only come to hear about later.
Hotels are easier to deal with. Their amenities or extra services offered will be charged before you access them.
4. All services and any other amenities provided
Hotels offer the best amenities when compared to Airbnb. Some services like free breakfast buffets, transportation services, free parking, and fitness centers will cost you more money in an Airbnb than in a hotel. However, you have to be careful when using all these services; some may not be free. Always ask the management about the charges on their services to know what to use and what not to.
Airbnbs are not all bad, some that have hotel-like perks do exist, but they might cost you more to access them.
5. Your destination 
Hotels and Airbnbs in popular destinations will always be expensive as these regions are known for the constant flow of guests. Some of these destination cities will differ in how they charge for accommodation. Hotels might be cheaper than Airbnb in one area and vice versa.  
6. Rental or booking rates flexibility
Hotels do not under any circumstance change their rates to fit your bill. Airbnbs can be a little lenient with their charges; you can avoid using some services and amenities to save on your bill.
Which is better, staying in a hotel or renting an Airbnb?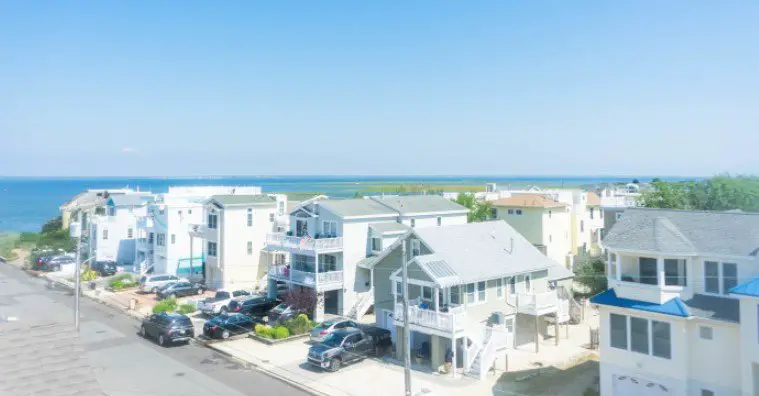 Everyone has their preference on where they would want to stay. Hotels and Airbnb have their benefits and drawbacks that should guide you in picking one over the other. These are discussed below: 
Pros of staying in a hotel:
Hotels provide more luxurious and better services than Airbnb. Airbnb may not offer such extra services or charge an extra fee.  
Hotels can have incentives like earning free stays for their regular clients
No surprise charges like the owner or cleaning service fees
It's easier to cancel a booking with a hotel than in an Airbnb
Secure and safer due to the large number of people in the hotels
Cons of staying in a hotel:
Expensive compared to Airbnb, especially for short stays 
The hotel staff expects tips.
It can be congested.
Hotels lack the homely feeling that you get with an Airbnb.
Pros of booking an Airbnb:
The price to rent or book an Airbnb is negotiable.
Easy to communicate with the host since you have their direct contact.
There are more choices to pick from.
Airbnbs provide you with a homely environment to help in relaxing.
Airbnbs are more personal. With Airbnbs, you can interact with the host and learn about the surrounding areas. Hotels only give you a brochure. 
Cons of booking an Airbnb:
You miss out on all the amenities that come with a hotel.
There is the possibility of finding hidden charges after you booked and got into Airbnb.
You have more duties to handle than in a hotel.
Difference between living in a hotel and an Airbnb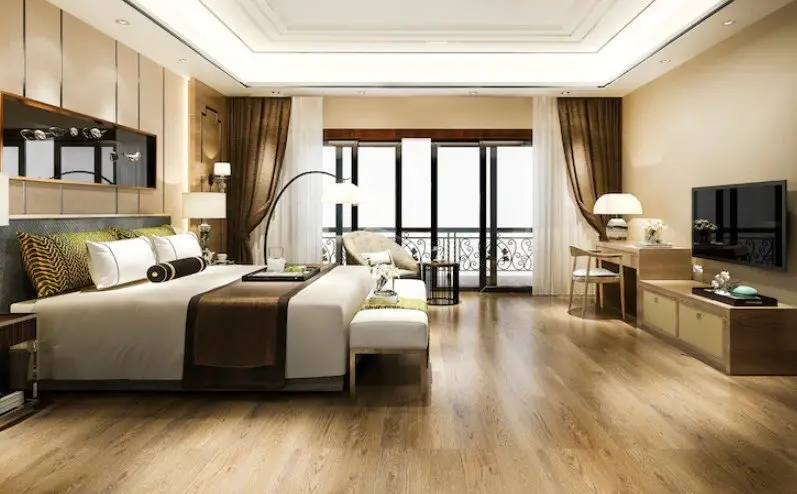 Management 
Airbnb and hotels are both businesses; however, they are run and managed differently. Airbnbs are privately owned and run by a single individual in most cases. Hotels can be private, but the numbers of people that ensure everything is in order are many.
Services offered
Hotels require you to book a room, get to the location, access it, and relax. Food and other things you might need will be available at a fee. In Airbnb, you have to do chores and cook for yourself or order food from outside.
Location
Airbnbs are located in residential areas, while hotels are in town centers or areas that are easy to access. The different locations can play a huge role in deciding where to stay; a hotel will make it easy for you to go sightseeing. An Airbnb location might require you to drive for a while before getting to the places you want to visit.
Convenience 
Hotels offer you some guarantee on what to expect or even where to find them. This guarantee makes it feel more convenient and easy. On the other hand, there are uncertainties surrounding Airbnb as you never know what to expect.
Final Thoughts
Everyone has their preference on how and where they want to go and stay when they are vacationing or traveling. The cost of renting or booking a hotel or Airbnb is a significant factor in deciding the best option. Airbnbs are cheaper but not necessarily the better option. So, it is always best to factor in other considerations for a comfortable and affordable stay.
References:
https://travelfreak.com/airbnb-vs-hotel/
https://www.businessinsider.com/reasons-not-stay-at-airbnb-hotel-2018-12
Emma is a graduate of Domestic Science or Family and Consumer Sciences (Home Economics) from the University of Wisconsin. She has 7 years of experience Working with the strategic section of BestBuy and now writing full-time for Homeeon.
From Managing the Home, Interiors, Cleaning, and Exteriors to Gardening and everything about Making A Home Liveable – is her passion and this Homeeon is the result of this.
Emma loves decorating her home with the best stuff found online. She cares about quality over anything and writes reviews about them here in Homeeon. Get in touch with her over Pinterest.
Keep reading her blogs.