Last Updated on July 16, 2023 By Emma W. Thomas
Ideal purlin spacing differs based on the thickness of corrugated sheets. But, it is always recommended to use purlin spacing of 1250mm for 0.7mm and 750mm for 0.5mm sheets. However, the spacing should not exceed 1500mm for 0.7mm and 1000mm for 0.5, unless recommended by a roofing expert. 
Recommended Purlin Spacing Guidelines for Corrugated Roofing
| | | |
| --- | --- | --- |
| Roofing Material | Panel Profile | Purlin Spacing Recommendation |
| Metal | 2.5″ corrugation | 24-36 inches |
| Metal | 3″ corrugation | 36-48 inches |
| Metal | 4″ corrugation | 48-60 inches |
| Polycarbonate | All profiles | 24-36 inches |
| Fiberglass | All profiles | 18-24 inches |
Tools For Calculation Of Purlin Spacing For Corrugated Roofing
1. Tape Measure
A carpenter's tape measure is the best because it gives accurate values, enabling you to work efficiently with the correct units for spacing.
3. Notebook
Use a notebook to jot down the measurements. It will also come in handy when purchasing roofing materials of specific sizes. 
Calculation Of Purlin Spacing For Corrugated Roofs
The dimensions of the roof purlins always indicate the spacing. For instance, a 40 x 40 cm purlin is taken to have a spacing of 40cm. The dimensions representing the length and width of the purlins give an estimated number of panels that you require to determine the appropriate spacing.
Specific Distance For Purlin Spacing On Corrugated Roofing
There is no specific distance for spacing purlins. However, most purlins are positioned 18 to 24 inches apart if the purlins share the load of the roofs with the trusses. There are alterations during the installation of purlins according to the weather conditions and the climate of your environment. For instance, there need to be some considerations for the expansion and contraction of the roof in snowy areas.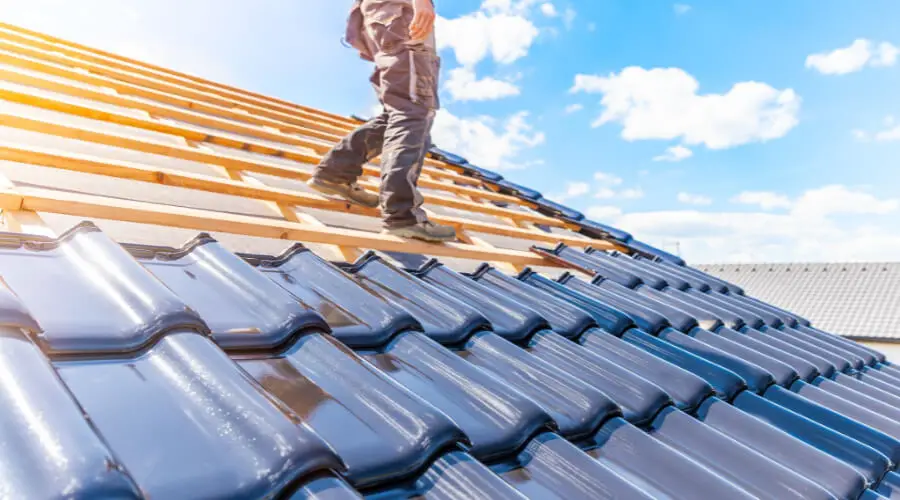 Standard Purlin Thickness For Spacing On Corrugated Roofs
Purlins with lesser thickness cannot withstand the pressure exerted by trusses. On the other hand, purlins thicker than the standard size will exert more pressure in addition to the roof, thus making it too heavy. Therefore, the most appropriate purlin thickness is 2 inches.
Best Types Of Purlin Spans For Corrugated Roofing
The most common types of purlins are the 2×4 and 2×6 purlin spans which are applicable for most roofing installations and constructions.
1. 2×4 Purlin Spans
This type of purlin is among the most recommended for roofs with heavy loads. Moreover, they minimize the rafter span for a specific period. You can also combine them with struts and attach them to bearing walls, allowing a stretch of 2 by 4 inches and a maximum of 4 feet. 
2. 2×6 Purlin Spans
You can use this purlin span as a rafter, joist, or beam to make the joist achieve support. Usually, the 16-inch type spans for 5 inches and 13 feet when serving as a rafter and 10 feet as a joist. When used as a beam, the span should be a maximum, of 6 feet and 11 inches, making it good for a large building.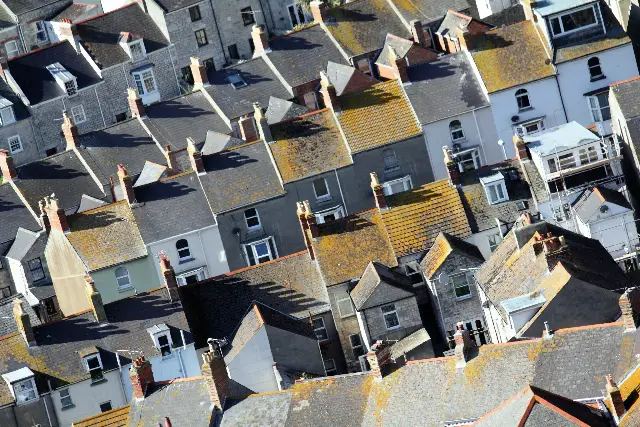 Purlin Spacing During Installation For Corrugated Roofing
First, use sheets with a minimum width of 50mm for ease of fixing to purlins. Position the roof purlins with a spacing of less than 120 cm from each other during the installation of corrugated roofs. This is a general thumb rule when using a thick roofing sheet of 0.7mm. 
It is, however, important to note that the measurements may vary depending on the thickness of the corrugated sheet. Professional consultation is essential for specific corrugated roofing installation and spacing when using roofing sheets of different thicknesses. 
Which Is The Best Purlin Size For Easy Spacing During Corrugated Roofing?
The best purlin sizes are different for every specific corrugated roofing and the materials used to make the purlins. However, many roofers advise using the 1x4x12 type for easy spacing, particularly if you want to handle it without professional help. Regardless of the type you select, always choose a purlin that will provide a strong underpinning for your corrugated roofing panels.
Purlin Positioning For Corrugated Roof Spacing
Roof purlins are essential for supporting the roof and sheeting materials, but only with the correct positioning before spacing. In other words, it depends on the material for your roof construction. Bolt the purlins on rafters for steel roofs and nail them on the rafters providing support to trusses on timber roofs. 
What Are The Standards Of Spacing Purlins For Corrugated Roofing?
There are various specific standard gauges for purlin spacing for corrugated roofs. They emphasize applying the correct spacing to avoid overextended roof overhangs and prevent poor construction. For instance, the normal way of spacing purlins should be 4 to 6 feet both on girts and walls. It is the proper distance, and most roofers will always emphasize this principle when giving roofing directions and requirements.
The roofing panels dictate the lengths of the purlins. Consequently, the roofing panels determine the spacing and achievement of stability of the roof. An exception is when the roof has additional support and may not follow this standard, including the spacing specifications. So, always go through the manufacturer's roofing and installation manuals to get the exact spacing standards for your purlins.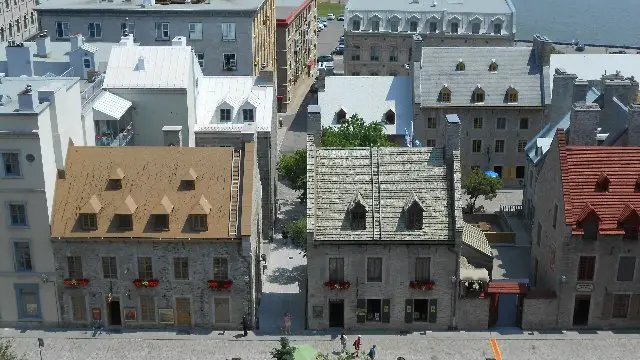 The thickness, width of roofing materials, and climate determine the spacing during corrugated roofing. 
Aluminum is a light material with a spacing length of 4 inches, while other heavy materials require more than 4 feet. This factor makes most commercial and residential roofing ranges between 1 and 2 feet. 
The corrugated support system should provide maximum support to the entire framework. It includes the purlins, rafters, and poles, which are optional. The ridges should run parallel to one another while rafters run perpendicular for appropriate construction to facilitate purlin spacing. Besides aesthetics, the arrangement should match the rafters and purlins on each side to determine the correct spacing length. Although this method is most suitable for large buildings with large rooms, it creates overhead effects essential for providing basic sustenance.
Different Corrugated Roofing Sheets That Can Be Used With Ideal Purlin Spacing 
The wide range of corrugated sheets offers a variety of roofing. Here is a list of the most common corrugated sheets with almost similar spacing options prevalent in most homes and institutions.
| | |
| --- | --- |
| Galvanized steel corrugated sheets | These sheets are a combination of zinc and carbon for durability. They are available in many colors, including non-painted ones. |
| Polyester-painted corrugated sheets | CheapRequire more maintenance Medium-length lifespanFragileRequire professional help during installation |
| Bitumen corrugated sheets | DurableLong lifespanWaterproof  |
| PVC plastisol corrugated sheets | Plastic-coated for durability Resistant to rust Does not fade Lightweight Resistant to harsh weather |
Which Is The Best-corrugated Roofing Sheet To Use For Easier Purlin Spacing?
The basic factors determining the best-corrugated roofing sheet are resistance to ultraviolet rays from the sun and fire resistance. Good roofing material should be affordable, easy to maintain, and last longer. Polycarbonate roofing sheets may be the best because of their good characteristics but may not be corrugated. For a corrugated sheet, the factors above can help you get the best type as long as your house allows the spacing of your selected materials.
Does Spacing Affect The Lifespan Of Roofing Sheets And Purlins For Corrugated Roofing?
Most roofing sheets have a lifespan of 30 to 45 years, but the duration may be increased depending on many factors. For instance, the weather and climate of your area directly affect your lifespan. Spacing does not directly affect the duration of the roofing sheets, and purlins save for other factors. 
Most importantly, consider the type of climate in your area before selecting the type of roofing material, as it determines how long your roof may last. Also, ensure proper maintenance of the roof to ensure it meets the required standards of the lifespan. 
Purlin Spacing And Overlap For Corrugated Roofing
Correct spacing of purlins is essential to prevent foundational problems of the house that may result in roof leaks. Spacing purlins at a larger distance from each other results in a corrugated roof overlap. For this reason, you should always position the purlins per the purlin spacing standards.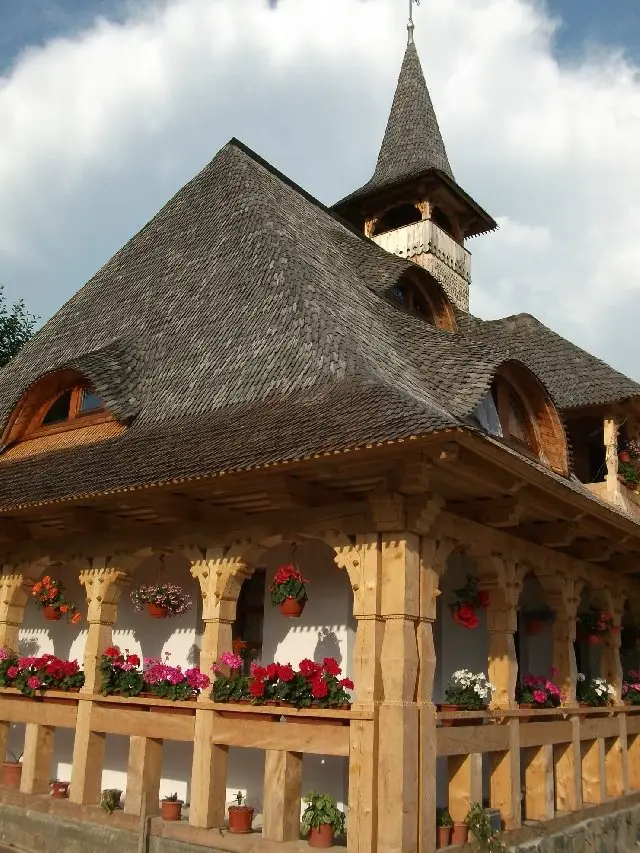 Effects Of Poor Purlin Spacing On Corrugated Roofing
Due to poor installation, all roofs are prone to damage by strong winds, including wrongly spaced roof purlins. Poor spacing adversely affects maintenance, resulting in a shorter lifespan with expensive maintenance. 
Occasionally, it is evident through many repairs due to roof leaks, among other factors. Constant if you hire an inexperienced person to work on the roof at the expense of lowering the cost.
In addition, it may create a breeding environment for rodents due to the large spacing than the required specifications. The wide spaces are inhabited by rodents, which may deteriorate the house, institution, or working environment. 
Likewise, leaving very small spaces makes it difficult to remove the initial roofing purlins during replacement, which should be done once in a lifetime as an act of good roof maintenance. It is also difficult to include overhangs and gutters on roofs with improper spacing. 
Final Thought
Spacing purlins for corrugated roofing are equally important as the choice of roofing materials. It helps you determine the type of roofing sheet size and select suitable purlin spans. Calculation of the roofing purlins is necessary to decide on the correct spacing coherent with the spacing standards. If in doubt, consult a professional roofer. 
References:
https://images.homedepot-static.com/catalog/pdfImages/77/7779fc85-bf85-4bbd-b444-5d7a19842a5c.pdf
https://countryplans.com/smf/index.php?topic=14434.0
Emma is a graduate of Domestic Science or Family and Consumer Sciences (Home Economics) from the University of Wisconsin. She has 7 years of experience Working with the strategic section of BestBuy and now writing full-time for Homeeon.
From Managing the Home, Interiors, Cleaning, and Exteriors to Gardening and everything about Making A Home Liveable – is her passion and this Homeeon is the result of this.
Emma loves decorating her home with the best stuff found online. She cares about quality over anything and writes reviews about them here in Homeeon. Get in touch with her over Pinterest.
Keep reading her blogs.