Last Updated on September 25, 2022 by
Intex inflatable couches are good, especially if you want to create more seating places at your patio, backyard, or pool area without spending a fortune. The brand's inflatable couches are lightweight, durable, easy to assemble and disassemble, and stress-free to store when not in use.  
Besides all the advantages of Intex couches, it has some disadvantages. One main concern is durability, which everyone wants on a sofa. But, this is not 100% achievable with an inflatable couch. And although Intex has improved the durability of their outdoor sofas through the use of tough vinyl on the outer layer, they cannot match the hard-shell couches. 
Of course, different brands compete to make better inflatable couches, but Intex has always been among the top trusted companies. You will be safer picking a sofa from them while considering other factors. Always check the specific product's specifications to get the best for your home.
This article highlights the features, pros, and cons of Intex inflatable sofas to help you make decisions.
Keep reading! 
Features Of An Intex Inflatable Sofas
Here are the amazing features of Intex inflatable sofas: 
1. Made of durable and tested vinyl
2. It has waterproof tops, sides, and bottom that are soft to the touch
3. Feature built-in cup, remote, or glasses holder
4. The sofa has extra-wide openings for rapid inflation and deflation
5. Easy to fold after use
It is lightweight as it weighs about 7 pounds
Pros And Cons Of Intex Inflatable Couches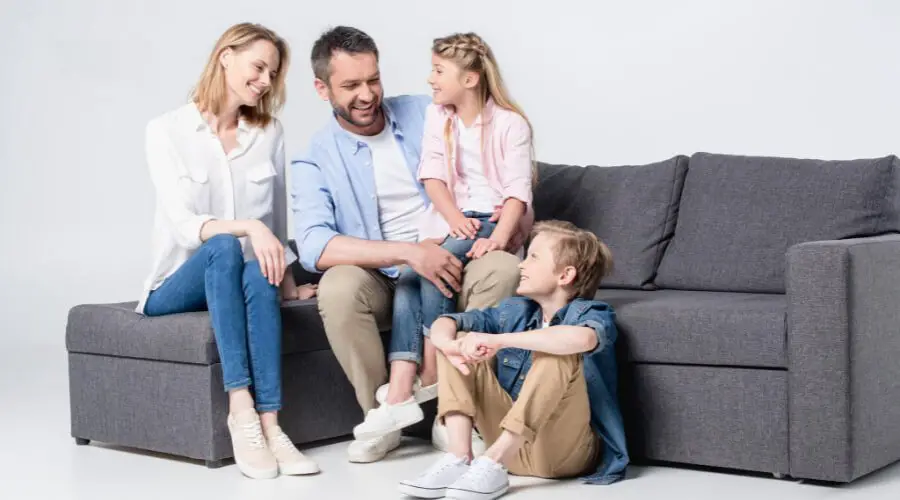 The advantages of owning an inflatable sofa include:
1. Comfortable
Inflatable couches are extremely comfortable. When you exert pressure on it, it moves the air in it and sinks just a little bit to accommodate your body weight. On your normal sofa, the materials used to make it are hard and rigid. They do not bend to pressure. Even with cushions, sometimes a normal couch will feel hard to the body and not be as soft.
2. Light And Easy To Move Around
Air makes up most of the couch. Therefore, the inflatable sofas are not heavy even when inflated, making it easy to move them around. Most weigh less than 10 pounds, which is light enough for an adult to lift. A normal couch requires two or more people to move it to the desired spot.
Once you deflate the Intex inflatable sofa, you can fit it in a bag and carry it to wherever you want. The size of a deflated sofa is almost the same as a folded bed sheet.
3. It Is Versatile
Traditional sofas are not the most versatile items. You can have them in your living room, bedroom, or patio, but going camping with an entire sofa would be difficult. On the other hand, an inflatable sofa solves all these problems; it is usable in almost all environments and places.
You can take inflated sofa when going camping, fishing, beach trips, office; it does not matter where and when you want to use them. 
4. Repairable
An inflatable sofa has two layers, the inner bladder and the outer layer, which is harder and more damage-resistant than the inner one. This two can be replaced when they get damaged. Repairs are not expensive. They are easy, quick, and can be done without professional help.
5. Relaxing
The inflatable couches are made according to the principle of ergonomics. The sofa uses buoyancy to support your body by evenly distributing your weight on itself. When your body weight is distributed evenly, you can quickly get rid of fatigue than on the normal couch.
6. Customizable
The sofa does not have to keep the look it comes with from the manufacturers. You can print a cover for your inflated sofa to give it a new look. Therefore if you love changing up the look of your surroundings, the inflatable couches can be helpful and pocket friendly.
7. Space Savers
You can easily store inflatable sofas after use. Once you deflate it, you can fold and put it in a bag. And, since they come in different sizes and shapes, you can pick whichever fits your storage needs.
8. Easy To Clean
Cleaning an inflatable sofa is as easy as you need to deflate and throw it in your washing machine. It does not require some technique or major work to take the dirt off it. Most are both hand and machine-washable.
9. Pocket Friendly
Inflatable sofas tend to be far more affordable than traditional couches. The normal sofas are expensive due to the materials used and mechanisms put in making them
Disadvantages Of Owning Intex Inflatable Sofa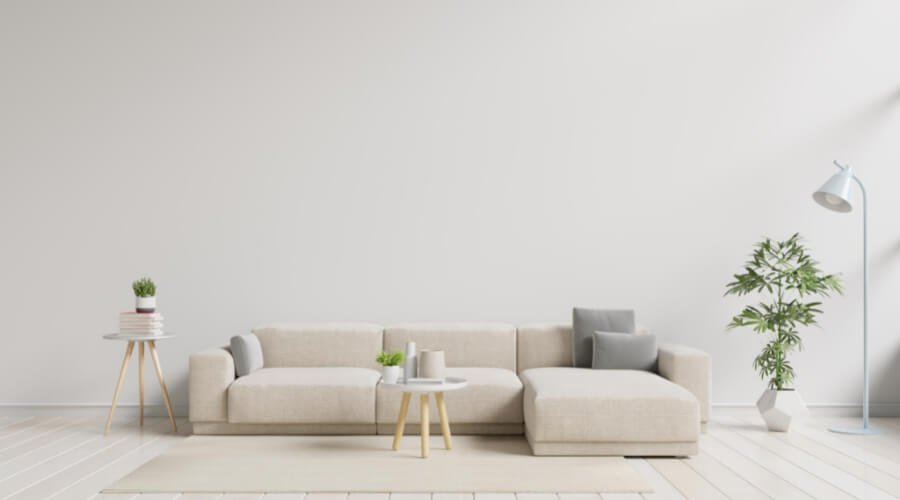 1. Easily Damaged
An inflatable sofa is not as durable as a normal couch. When used outdoors, the sofa can get punctured and destroyed.
2. It Can Be Harmful To People Who Are Allergic To Latex.
How To Inflate A Sofa
You have to fill the inflatable sofa with air to use it. Here are the various ways to do so: 
#1 Run Against The Wind
You can inflate your couch by running it against the wind when the weather is windy. Open the sofa widely and run against the wind, and then hold it shut when the couch has gathered enough air. This method is a bit outdated and should not be your first choice.
#2 Use An Electric Pump Or Manual Pump
Of all the ways you can fill up your inflatable sofa or furniture, this is by far the best alternative. Electric pumps are available in different nozzle sizes, and you can easily get one.
Manual pumps require more effort and more time than an electric pump.
#3 Hairdryer
Using your hairdryer, you can quickly fill up your inflatable sofa.
#4 Using Your Mouth
Using your mouth to inflate a couch can be harder than most techniques. But, it can help in an emergency. All you need is to blow in air to the couch using your mouth until it is fully inflated. 
#5 Use An Electric Fan
In this method, you need to open the air valve of the inflatable sofa and get air in using an electric fan. Close the sofa up when there is enough air in it.
What To Consider When Buying An Inflatable Sofa
1. Quality
Always consider the quality of the sofa before purchase. Check the quality of material used as it plays a huge role in ensuring that the couch serves you for a long time.
2. Weight Of The Sofa
With an inflatable sofa, you want it to be light enough to carry and move about and heavy enough not to be blown away by the wind.
3. Ease Of Inflation And Deflation 
Always go for a couch that is easy to inflate and deflate. Before you leave the store, it is advisable to consult an expert on setting up the sofa.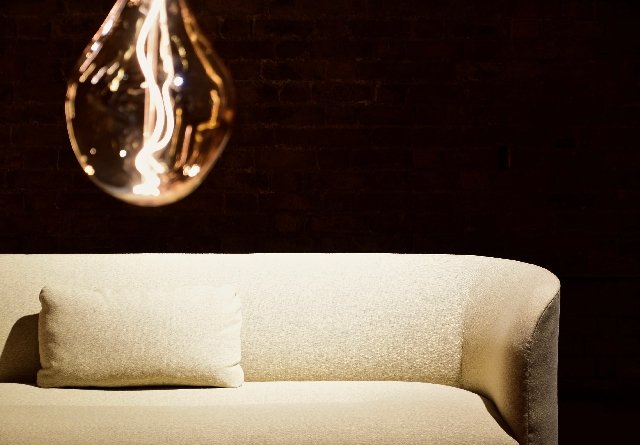 4. Your Budget
The amount you have and are willing to use in your purchase will dictate the range of sofas you can buy. Look for the best brand, and from there, you can assess which fits your needs and finances.
Here Are Some Of The Costs And Features Of Common Brands:
| | | |
| --- | --- | --- |
| Inflatable sofa |  Features |  Cost |
| Wekapo inflatable lounge sofa | Portable and waterproof | $35-$36 |
| Intex pull out | Ideal sofa for the lounge and backyards | $57-$59 |
| Alpha being lounge sofa | Best for traveling, hiking, and camping to long distances | $23-$25 |
| Hammock inflatable couch | A couch with a pillow, comfortable. One of the best inflatable sofas for the living rooms. | $35-$37 |
| Beautrip air couch | One of the best backyard chairs. | $25-$26 |
| SEGOAL inflatable bed camping chair | A couch with a pillow, excellent bed camping | $35-$36 |
How To Deflate An Inflatable Sofa 
When it comes to deflating your sofa, all you have to do is open the air valve and let the air naturally leave. If you are in a hurry, you can exert pressure by sitting on it to push the air out faster.
How To Use An Inflatable Sofa
An inflatable sofa can hold up to 600 pounds in weight so that you can use it as a regular couch.
You can also use the sofa as patio furniture, extra seating for guests, or a cheap sofa for the kids' playroom. An inflatable sofa is good for kids as it is easy to clean and does not take time to set up.
Intex inflatable sofa is also designed for camping; it has a compartment in the base where you can fill it with water to weigh it down.
An inflatable couch can be used as a temporary bed. Despite most of the inflatable sofas being small, some are larger, and others have pull-out mattresses.
Final Thoughts
Inflatable sofas are a good invention; they bring something to the table that the normal couch does not have. Intex sofas are made especially for people who love camping or other outdoor activities. The hard outer layer that prevents tearing and the water compartment that holds them down makes the Intex sofa a good purchase.
References:
https://www.homedepot.com/p/reviews/Intex-Inflatable-Corner-Living-Room-Air-Mattress-Sectional-Sofa-Beige-68575EP/310616227/1