Last Updated on July 23, 2023 By Emma W. Thomas
To use Zote soap:
Wet the fabric or surface to be cleaned
Rub the Zote soap directly onto the stain or area
Gently work the soap into a lather
Let it sit for a few minutes for tougher stains
Rinse thoroughly with water until the soap residue is gone
The Original Use Of Zote Soap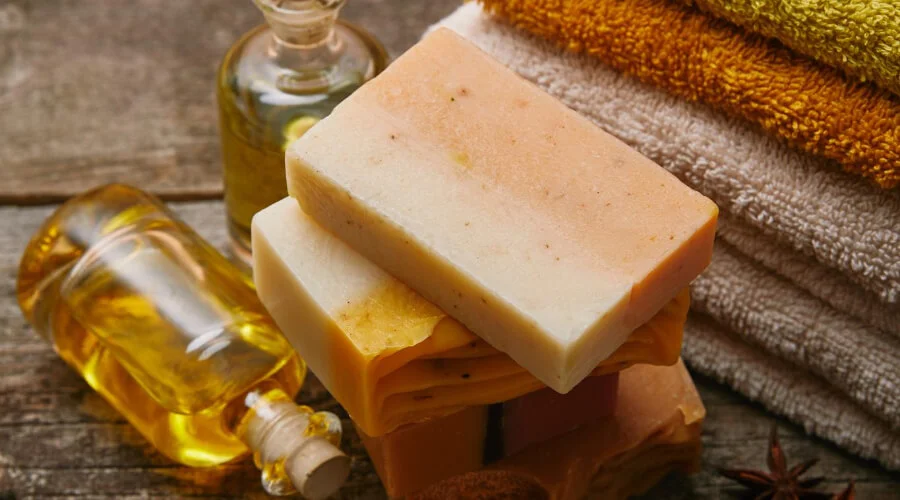 The soap was initially used for handwashing, particularly in Mexico rural areas, where there were no washing machines. And over the years, Zote has shown the ability to wash delicate clothes, remove stubborn stains, and can be used to make home laundry detergents. Thanks to its components that can be mixed with other ingredients. Currently, its developer has changed Zote soap to suit all of the washing needs, be it hand or machine washing.
How To Use Zote Soap
As Unique Liquid Detergent
Zote soap has been modified to ingrate other cleaning agents just as you would like. You can combine Zote with other elements to make a perfect cleaning blend. Boil three cups of water in your saucepan and then remove from the heat once it starts to boil.
After that, grate a bar of Zote soap into the hot water. Then stir until the soap particles are completely dissolved. Take another large container used for storage purposes and fill it with 3 gallons of hot water. Add the diluted Zote soap plus a bowl of baking soda and borax; finally, stir until all of them dissolve.
You can now machine wash your clothes using three-quarters of the mixture to one cup of Zote liquid detergent. 
As Fabric Softener
Zote soap contains ingredients that are very useful as a fabric softener.  Instead of using commercial brands with chemical elements, Zote offers a natural mix of components that make your lines and towels feel extra soft. 
For more outstanding results, take a stocking or an old sock and cut a small piece of the Zote soap off the bar. Please put it in the socks, tie a knot at the end, and place it inside the washing machine when it reaches the last wash. Doing so will ensure Zote soap circulates throughout the wash, and the final rinse removes the soap.
Once the machine's cycle finishes, dry your towels and linens to enjoy the extra softness.
Note: Before using Zote on specific stains, it's essential to check a stain removal chart to ensure that the soap doesn't set the stain apart. 
As Stains Pre-Treatment
Zote soap has been recommended for its stains removal abilities, especially those that involve body oils and oily substances that leave an oily ring around the shirt collars.
Removing Zote packs a Powerful punch; wash your stained clothes instantly. Use soap to treat stains before washing.  Dampen your fabric surface and run Zote into the stains. Please hold the fabric with both hands and rub it together to remove the stains. Integrate the neckline and armpit sector, where the stains generally show up.
For incredible results, let the soap act on the stains for 5-10 minutes before washing. You can either wash the clothes by hand or with a washing machine. Later, rinse away and repeat the process until the stains are gone.
One of the expected effects of Zote soap is that it breaks down the oil into very tiny particles that can be released with water. It's mainly because soap is composed of molecules with different characteristics. On one side, there are water-friendly soap molecules called hydrophilic molecules.
Similarly, there are hydrophobic soap molecules that don't interact well with water. Typically, the hydrophobic soap molecules attach themselves to the oil, whereas hydrophilic soap molecules wash out the oil and suspend it in the water. So, check the stain removal chart before using Zote soap for pre-treatment. 
As Laundry And Detergents
Zote soap is best for washing delicate clothing like lingerie and knitwear. For better results, handwash all your soft clothes to avoid overstretching and damage.
Fill a sink with warm water and soak your delicate clothes. Scrub the garments with Zote bar soap until the foam starts to form. Now, rinse your garments thoroughly until the foams disappear; if you are satisfied with the results, hang the clothes outdoors to dry.
For Your Gardening
Zote soap is handy for gardeners, especially those who prefer not to wear gloves when gardening. Without gloves, your hands will become soiled, and dirt gets driven deeply under your nails, and it's almost impossible to get rid of them if you don't soak your fingers first.
Here is where Zote soap comes in. Use it to pre-treat your hands and fingernails before you start working in the garden. You will find out that it's easier and more efficient when it's time to wash up. Rub dry your hands and under your nail with Zote soap. It will serve two purposes: to prevent dirt from getting under your fingernails, and when washing your hands, it cleans under your nails, so your hands are cleaner than ever.
Making Powdered Detergents
Even though Zote soap comes in bar form, you can still modify it to create your powered detergents with it. 
How to do it?
Take the Zote soap bar and grate it into a cup.
Add the grated soap to a storage container, and then add half a cup of borax plus half a cup of soda ash. Mix all the items and store your detergent for future use.
However, if you have a considerable amount of stained clothing, add two full scoops of powdered detergent to the washing machine.
As Catfish Bait
Few lucky catfishers know Zote soap as a fishing secret as it is very effective in other living areas. The soap manufacturers also support this fact. There is even a recipe on how to prepare the Zote-flavored fish bait and use it.
How Do You Prepare It?
Take 14.1 ounces of grated Zote soap and combine it with ¼ cup of water.
Then melt the mixture over low heat until all the soap melts.
Stir 4 finely chopped garlic cloves plus a cup of bacon into the melted fat mixture
Pour your hot bait into molds to give it the perfect shape and size to put on the hook.
With all that, you are done with the catfish bait.
Note: It's highly recommended to store the baits in an airtight plastic container or bag. Store your lures in the refrigerator to prevent them from freezing.
As Mosquito Repellent
Interestingly, another practical use of Zote soap is to repel pesky and potentially harmful mosquitoes. Research shows that Zote soap is a powerful insect repellent.
It doesn't only repel mosquitos but also other kinds of insects. Zote soap contains citronella, which has been known for decades as a natural bug repellent. So, it works well as a mosquito repellent. 
Grate the soap and scatter it on the ground around your bed if you are trying to enjoy a peaceful bug-free night outdoors. Put a few pieces of Zote soap at the end of your bed at night to prevent mosquitoes from biting you. 
For Temporary Plumbing Repairs
A paste made from Zote and sugar will block a hole in your plumbing. You can thus get through the night as you wait for a plumber to come in the morning to make repairs or DIY.
As Dish Detergent and Degreaser
Boil-grated Zote to make soap for other cleaning uses like dish cleaning and several cleaning purposes. It's also used as an effective degreaser for heavy-duty oven cleaning. Rub a moistened bar on the inside of your oven and wipe away the grease.
Additional Uses Of Zote Soap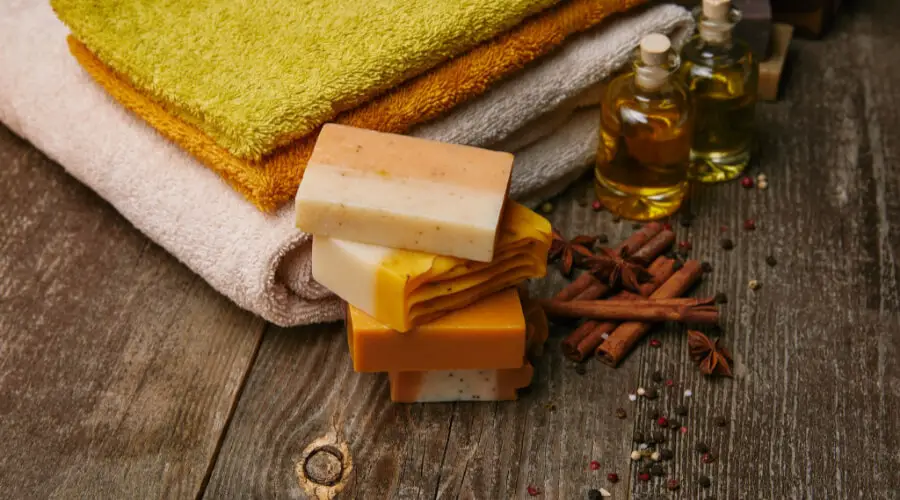 Makeup brush cleaning
Unstick a zipper
Make a pin Cushion
Clean and lubricate tools
Clean skin and hair
Leather softener
Air freshener 
What Is Zote Soap Anyway?
Zote soap is a popular laundry soap that originated in Mexico. It is made from natural ingredients, including sodium tallowate (animal fat) and coconut oil. Zote soap comes in pink and white varieties, with the pink one often scented with citronella and used for laundry, while the white version is often used for personal hygiene purposes. It is known for its effectiveness in stain removal and is widely used in households for laundry and cleaning tasks.
Is Zote Good For Your Body Skin?
Zote is a highly popular and budget-friendly soap that originated in Mexico and is increasingly recognized in households worldwide. But is it good for the skin? To find out, let's explore the properties, benefits, and drawbacks of using Zote on the body's skin.
1. Properties of Zote:
Zote is a laundry detergent bar known for its amazing grease-dissolving abilities.
It's composed of coconut oil, tallow, citronella oil, and glycerin, among other ingredients.
2. Benefits of Zote for Skin:
Moisturizing Ability: Zote contains glycerin and coconut oil, both of which are excellent moisturizers that help keep the skin soft and hydrated.
Grease-Removing Attributes: Zote's powerful grease-dissolving abilities can help remove dirt, oil, and grime from the skin without excessively drying it.
All-Natural Ingredients: Zote is free from harsh chemicals and synthetic materials, making it an excellent alternative for those who have sensitive skin.
3. Drawbacks of Zote for Skin:
Can be too Harsh: Despite its moisturizing properties, Zote is essentially a laundry soap, which can be overly drying for those with dry or sensitive skin.
The Presence of Fragrance: While many people find Zote's scent appealing, it may not suit everyone, especially those with sensitive skin or fragrance allergies.
Possibility of Residue: Being a highly effective grease remover, Zote might leave a residue on the skin, which can result in clogged pores and breakouts.
| | Benefits | Drawbacks |
| --- | --- | --- |
| Zote for Body Skin | Moisturizing, grease-removing, all-natural ingredients | Can be harsh, fragranced, possibility of residue |
In conclusion, Zote presents both benefits and drawbacks when used on the body's skin. While it provides good moisturizing properties and grease removal, it might be too harsh for some skin types and leave a residue. As always, what works for one may not work for all, making it paramount to test this product on a small skin area before completing the application.
Conclusion
Zote soap is top-rated and one of the most versatile cleaners in some parts of the world market today. You can use it the way it is or modify it a little and extend its use to some areas of your life. We have discussed different uses of Zote soap for various applications, some of which might be new.  Please go through it, try it out, and share your experience with us.
References: 
https://www.skilledsurvival.com/how-to-use-zote-soap/
https://suggesthow.com/how-to-use-zote-soap/
Emma is a graduate of Domestic Science or Family and Consumer Sciences (Home Economics) from the University of Wisconsin. She has 7 years of experience Working with the strategic section of BestBuy and now writing full-time for Homeeon.
From Managing the Home, Interiors, Cleaning, and Exteriors to Gardening and everything about Making A Home Liveable – is her passion and this Homeeon is the result of this.
Emma loves decorating her home with the best stuff found online. She cares about quality over anything and writes reviews about them here in Homeeon. Get in touch with her over Pinterest.
Keep reading her blogs.