Last Updated on August 8, 2023 By Emma W. Thomas
Washing machines offer various color settings to separate laundry by color intensity. Common options include "Whites," "Colors," and "Delicates." These settings help prevent color bleeding and ensure optimal cleaning for different fabrics and shades.
Why Are The Color Settings Necessary? 
You can't wash black, white, and colored clothes altogether in the washing machine anyway. Otherwise, the colors of the clothes might get mixed up, resulting in a mess. Most clothes contain chemical dyes that can get extracted while you wash and rinse those. In such cases, you can't wash all your clothes together. Therefore, it will be a wiser choice for you to wash black, white, and colored clothes differently in your washing machine. You must set different color settings for washing different colored clothes. In the following part, we will discuss how to set different color settings for washing different-colored clothes.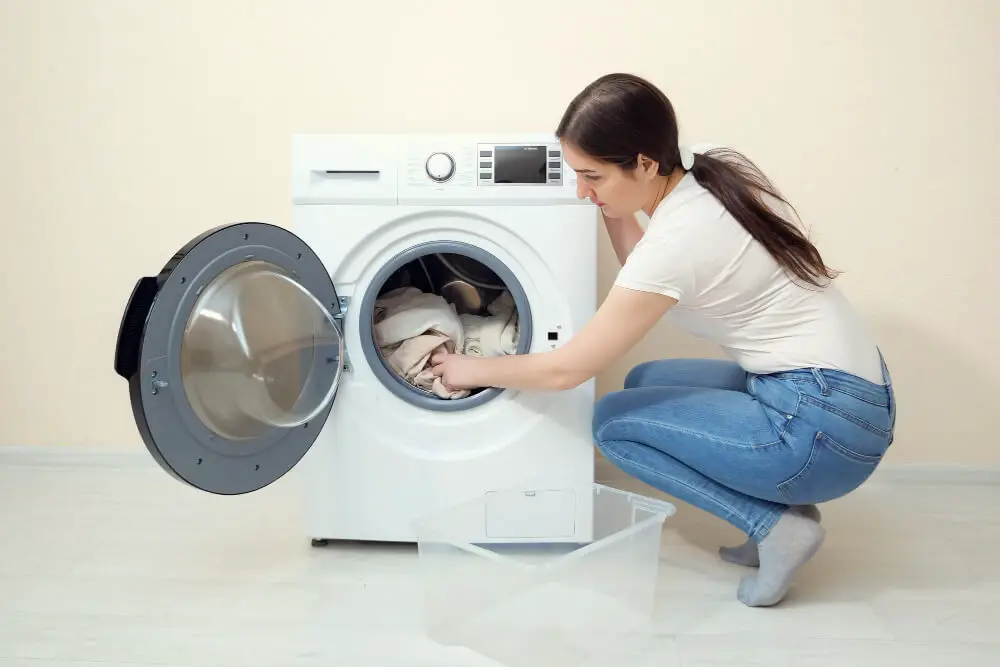 How Can You Wash White Clothes? 
First of all, you have to separate white clothes from other colored clothes before loading those into the washing machine. Never wash white clothes along with dark and colored clothes in the same wash cycle. Otherwise, the chemical colors of other clothes can leave permanent patches on white clothes. Once you have separated the white clothes, load those inside your washing machine. After that, fill the detergent dispenser of the washing machine with detergent, bleach, and washing soda and start the wash cycles. It will be better if you wash your white clothes with hot water to clean your clothes in a better way.
How Can You Wash Dark Or Black Clothes? 
Dark or black clothes need to be handled consciously as those tend to get faded easily. Dark clothes are more likely to get faded if washed roughly. That's why you must set the shortest wash cycle for washing your dark clothes. Extreme heat can be harmful to washing black clothes. That's why you must use cold water inside the washing machine to wash black or dark clothes.
What Is The Best Way To Wash Different Colored Clothes?
While washing different colored clothes in your washing machine, you must separate light and dark clothes. Then you should wash the light clothes with hot water separately with different color settings. On the other side, you must apply cold water for washing clothes with darker shades. To be specific, you have to separate colors like red, orange, and yellow clothes from green and blue colored clothes. Also, remember to wash old and new clothes separately in separate wash cycles. New clothes require special care during washing while old clothes can be washed hardly in the washing machine.
Differences Between The Required Color Settings For Washing Dark Clothes And Bright Clothes
| | |
| --- | --- |
|             Color Settings For Dark Clothes |             Color Settings For Bright Clothes |
| You must select the shortest wash cycle for washing dark clothes. | You can use a normal wash cycle for washing bright clothes. |
| Coldwater is needed for washing dark clothes. | You must use hot water for washing bright clothes. |
| You shouldn't use anything else except detergent for washing dark clothes. | Adding bleach and washing soda can help you wash bright clothes in better ways. |
Simple Ways To Wash Clothes Of Different Colors
The following steps are going to guide you in the right way to wash all your clothes properly using the right color settings.
Every cloth has a label that contains information about the required washing technique. You must go through a cloth label to understand whether you should wash it in the washing machine or not. Some cloth materials require dry cleaning as well. That's why you must check the label of the cloth before washing it.
After that, separate dark and bright clothes as you can't wash all your clothes in the same wash cycle. It will be safer for you to wash bright clothes and dark clothes in different wash cycles. Also, you must set different color settings while washing dark and bright clothes separately. Most advanced washing machines offer facilities for setting customized color settings in different wash cycles. You must use the touch panel of the machine to set the color settings.
Fill the dispenser of the washing machine according to the wash cycle. While washing bright clothes, you have to fill the dispenser with detergent, and it will be better to use bleach. On the other hand, the dispenser must not contain bleach while washing dark clothes. Dark clothes will get faded if you use bleach for washing those.
Applying fabric conditioners will help you to keep your clothes in the right condition. No matter what kind of cloth you are loading in the washing machine, fill the dispenser with a fabric conditioner. The machine will dispense the required amount of fabric conditioner for keeping the clothes soft and tender.
You must bring out the clothes after each wash cycle completes. Don't leave the washed clothes inside the washing machine for too long.
Refrain from using dryers while drying the colored clothes after washing. Dryers can impact the colors of the clothes badly, and those clothes might get faded.
Can You Wash And Dry Colors And Darks Together?
When it comes to laundry, the age-old conundrum for many is whether it's safe to wash and dry colors and darks together. Here's an exploration of this topic:
Understanding Fabrics
The most crucial factor in determining whether it is wise to wash and dry different colors together is understanding the fabric and dye stability of each garment. In general, washing and drying similar fabrics together reduces the risk of color transfer.
Color Fading
Washing and drying colors and darks together could lead to color fading. For example, dark clothes may potentially dull the vibrant colors.
Color Bleeding
Another risk is color bleeding, particularly if a richly dyed garment is new or hasn't been washed before. It could bleed onto lighter-colored clothes, staining them.
Temperature Considerations
The water temperature can affect whether the colors from one garment will run onto others. Warm water can make colors bleed more readily. Therefore, washing and drying colors and darks together using cold water lessens the possibility of dye transfer.
| Risk Level | Washing | Drying |
| --- | --- | --- |
| Color Fading | High | Medium |
| Color Bleeding | High | High |
| Current Damage | Low | Medium |
Detergent Type
The type of detergent used can also play a significant role. Some detergents are specially formulated to prevent color bleeding and fading.
Laundry Sorting
While it's always recommended to sort laundry, if it's not possible, one can use color-collecting sheets which absorb loose dyes in the water.
The Test-Wash Method
A test wash can be done to determine whether certain garments bleed colors or not.
In Summation
So, can you wash and dry colors and darks together? Yes, but it depends on certain variables like fabric type, garment age, water temperature, and detergent. The potential risks are color fading and bleeding, hence it is usually advised to sort laundry by color groups (lights, darks, whites, and colors).
5 Things You Need to Know About Washing Machines
Washing machines are a necessity of modern living, but they can break down if you don't take care of them.
It's easy to forget how delicate these appliances are, given that most of us use them every day without giving them much thought at all.
No one likes to spend hours doing laundry. However, if you know what not to do while doing your laundry, it can help save time and energy while keeping your clothes cleaner.
Turning the washer off during a load can cause water to pool in the tub and lead to mold growth.
Leaving a load of wet clothes sitting in the washer will trap bacteria and other germs inside.
How to Wash Clothes in a Washing Machine?
There are many ways to wash clothes in a washing machine, but the following is a guide for each step of the process. First, fill up your machine with water and then add your laundry soap. Next, place your clothes into the machine and put in any additional items that you want to wash. You can then start the cycle by selecting a program based on what you need to be washed. Finally, remove your clothes from the dryer and enjoy!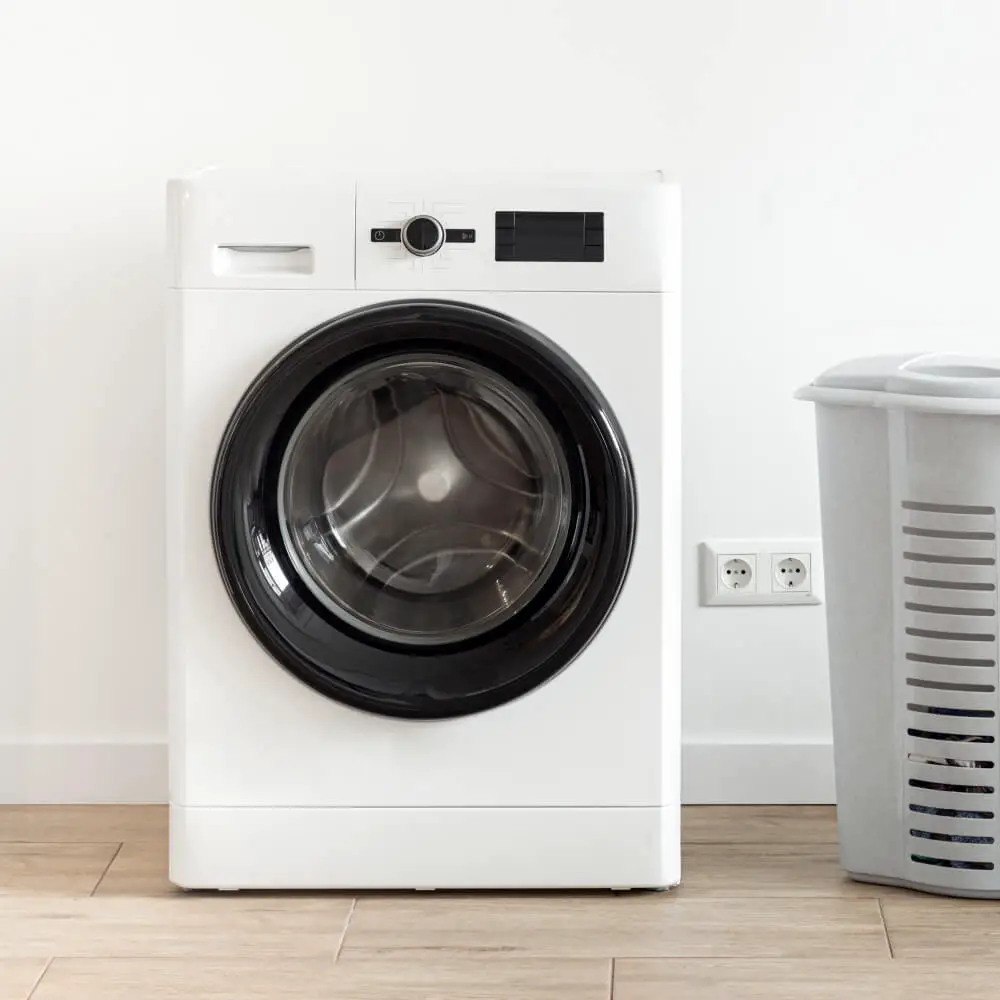 Bottom Line 
These facts will help you while selecting the required color settings for your clothes. The right color settings can help you wash your clothes in better ways. Moreover, you can retain the colors of the clothes if you select the right color setting. Most washing machines detect the required color settings automatically. If you have an old model that doesn't detect the required color settings, the points mentioned above will guide you. Follow these instructions to have a better washing experience.
References:
https://tide.com/en-us/how-to-wash-clothes/washing-different-fabrics-and-colors/how-to-wash-color-clothes
https://www.whirlpool.com/blog/washers-and-dryers/how-to-wash-colored-clothes.html
Emma is a graduate of Domestic Science or Family and Consumer Sciences (Home Economics) from the University of Wisconsin. She has 7 years of experience Working with the strategic section of BestBuy and now writing full-time for Homeeon.
From Managing the Home, Interiors, Cleaning, and Exteriors to Gardening and everything about Making A Home Liveable – is her passion and this Homeeon is the result of this.
Emma loves decorating her home with the best stuff found online. She cares about quality over anything and writes reviews about them here in Homeeon. Get in touch with her over Pinterest.
Keep reading her blogs.