Last Updated on October 20, 2021 by
Yes, the wattage of the blender matters but it mainly depends on your job. Nevertheless, the power of the blender depends on the wattage. So, if you are looking for a blender to blend hard items like frozen fruits, vegetables, grains, and crush ice then go for the highest wattage you can afford. Note that some blenders could also have ten speeds, but you may not need it right. So you can opt for two or three-speed options.
What Is The Best Wattage For The Blender?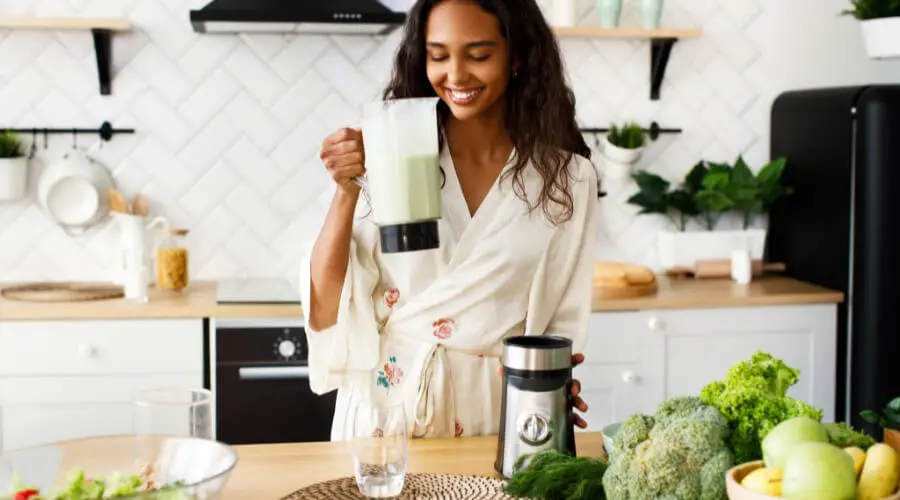 While buying a blender, pay attention to the right power. Different types of blenders need variant power. So watch out for that. 
If you are buying a handheld blender, then search for more than 100 watts of power.  For a countertop blender, always go for more than 500 watts to 1000 watts of power. And last but not least, choose an immersion blender with over 200 watts of motor power.
What Type Of Blender Should I Buy?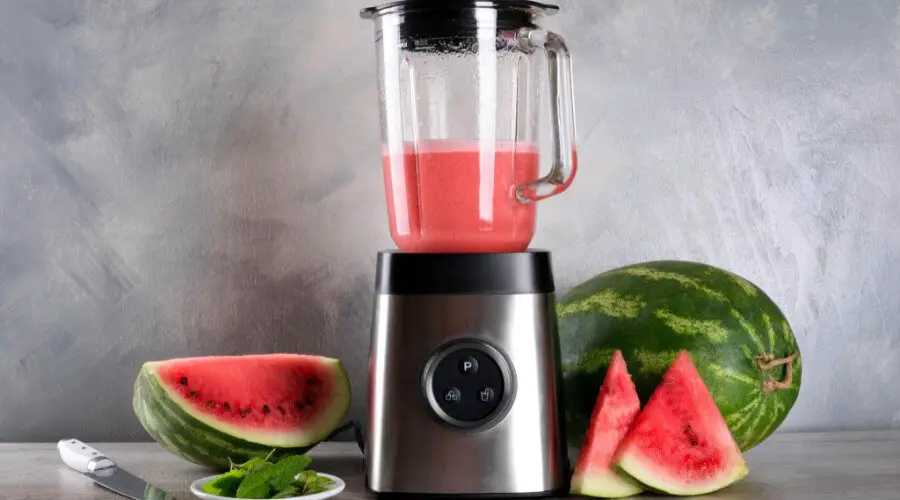 A blender is an essential kitchen appliance that can make your work easy. If you play the right card, then you would not have to wait long to blend the items.
Try to understand first what your need is? Do you want a blender for light blendings or heavy blendings? The questions are vital.
Well, traditionally, there are two types of blenders. One is best for light blending called an Immersion blender, and another is best for heavy-duty blending called the Countertop blender. Apart from these two, there are many variations, but these two are basics.
If you need a blender for merely making soups, puree, bullet coffee, or milkshakes, then go for an immersion blender. They also save space in your kitchen. But if you need a blender to blend hard items like frozen fruits and vegetable drinks, make silky smoothies then you should definitely choose a countertop blender.
Countertop blenders come with high power which helps to crush hard items with less time.
Here's The Best Blender
What Features To Look For In A Blender?
You need to see a few things in a blender first and then decide to buy. 
1. Power: If the motor power of the blender is high, then it will not only blend finer but also work faster. Over 1500 watts can even blend nuts and frozen fruits and vegetables, grind grains smoothly. 
Mid-powerful blenders of about 1100 watts can crush ice and grind grains well. Blenders below 600 watts help to make soft drinks.
2. Speed: Mostly, countertops and immersion blenders come with variations in speed whereas the personal blender has one speed to operate continuously.
3. Space: Countertops and immersions are bulkier than personal blenders. So select the blender that fits in your space.
4. Pitcher: You can find blender pitchers in glass or plastic material. Although, glass pitchers are budget-friendly and compatible yet a low-quality pitcher breaks easily. On the other hand, thick glasses are heavy.
Better choose a high-quality plastic pitcher. They are safe, light, and durable.
5. Price: You can get a nice blender between $100 to $200 range. For any top-tier conventional model, you have to pay $200 to $300 range or even up to $500 price.
Which Immersion Blender Is Best?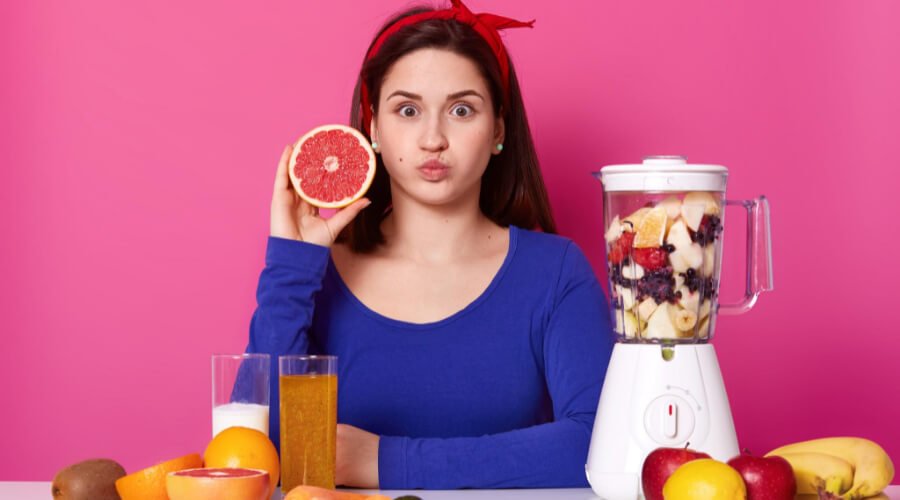 An immersion blender is a great appliance to add to your kitchen. Choosing the right blender can be challenging. We are here to take away your worry.
We have listed down the three best immersion blenders that you can check out while buying.
1. KitchenAid KHB2571SX 5-Speed Hand Blender: The actual body of the KitchenAid hand blender comes with brushed stainless steel. You can use the whisk attachment to whip cream or egg whites or emulsify mayonnaise. Its blending arms ensure to blend ingredients thoroughly in a deeper pitcher.
Pros: 
1. It is easy to assemble.
2. This versatile blender can blend, crush, whisk and chop.
3. Can make many culinary creations.
4. It has a soft-grip handle.
5. Comes with a 1-year warranty.
Cons:
1. The durability of the blender is not excellent.
2. It will cost around $199.99, which is more than other immersion blenders.
2. Hamilton Beach 59765 2-Speed Hand Blender: This blender from the famous brand comes with a powerful 225-watt motor. This one tool can do it all.
You get a stainless steel whisk attachment and a blending wand and a 3-cup chopping bowl with stainless steel blades when you buy this pack.
Pros:
1. It can chop, blend, crush, whip, puree, and mix.
2. The blender has a high power watt.
3. It is easy to use.
4. Also, very easy to clean.
5. No need to take an extra bowl to chop.
6. The price is reasonable.
Cons:
1. It is a bit heavy.
2. It is a little noisy.
3. Calphalon 3-in-1 Immersion Blender: As the name suggests, the Calphalon immersion blender has variable speeds to blend, chop and whisk. The material is stainless steel and nonstick. The turbo button offers high power to blend items efficiently.
Pros: 
1. It offers to blend, whisk and chop items.
2. It comes with high power.
3. It has a nonstick cover for the immersion portion.
Cons:
1. Difficult to crush ice.
2. The customer rating is 3.8 out of 5.
Best Heavy-Duty Blender Available
The immersion blender can do many jobs well in the kitchen, but it cannot do everything all alone. For crushing ice or getting a glass of silky smoothies, you need a countertop blender.
Here are some best countertops we would recommend you to check out before buying your countertop blender.
1. Hamilton Beach Wave Crusher Blender: This comes with a powerful 700-watt motor making it the best choice to get silky smooth and icy drinks. Also, the 40-ounce jar is thermal shock tested. It can tolerate extreme temperatures.
Pros:
1. Sleek stainless steel finish.
2. 40-ounce thermal shock resistance.
3. Easy to clean
4. It comes with a three years warranty period.
5. Powerful motor
6. Easy to use
7. It makes less noise.
8. The motor is durable.
9. Budget-friendly.
Cons:
The pitcher is of heavy glass.
2. Hamilton Beach 51108 Personal Single Serve Blender with Travel Lid: This single-serve blender is spill-proof. You can use it on the go. Now forget about skipping the morning breakfast anymore. It comes with a 14-ounce blending jar with a travel lid.
Pros:
1. Travel friendly
2. Spill-proof
3. Lightweight
4. The material for the jar and blades is stainless steel.
5. Easy to make smoothies, shakes, and icy drinks.
6. It comes with a one-touch blending option.
Cons:
Only one person can use it.
3. The Vitamix 7500 Blender with Low Profile Jar: The Vitamix blender has a high-power motor that helps to blend the hardest ingredients with ease.
Pros:
1. It can go up to 240 mph to blend.
2. The customer has rated 4.5 out of 5 stars.
3. Blends everything with zero solid residues.
4. Very low in noise.
Cons:
It cost you a whopping $528.96
Are Expensive Blenders Worth The Price?
Do you want silky smoothies, crush ice, bullet coffee, homemade ice creams, nuts, puree, frozen fruits, and vegetable drinks, and grind grains without leaving solid particles?
Then yes, expensive blenders will give a noticeable result. But if you want to make only light drinks and milkshakes, then go for a low price blender.
Can BlendJet Crush Ice?
Yes, BlendJet blenders have a powerful motor with 6-blades. It crushes ice and liquefies fruits and vegetables.
Final Verdict
The wattage of blenders matters but with it several other factors you should look upon before buying a blender. There are personal blenders, immersion blenders, and countertop blenders. Each type possesses distinctive features. 
We also have listed the best models for you. Go them out and bring your blender home.
Last update on 2023-06-05 / Affiliate links / Images from Amazon Product Advertising API