Last Updated on August 13, 2023 By Emma W. Thomas
Blender and NutriBullet are both kitchen appliances used for blending, but NutriBullet is a type of blender known for its compact size and specialized nutrient extraction. While blenders vary in type and size, NutriBullet emphasizes single-serving smoothie-making and claims to break down ingredients more thoroughly for enhanced nutrient absorption.
Difference Between Blended And Nutribullet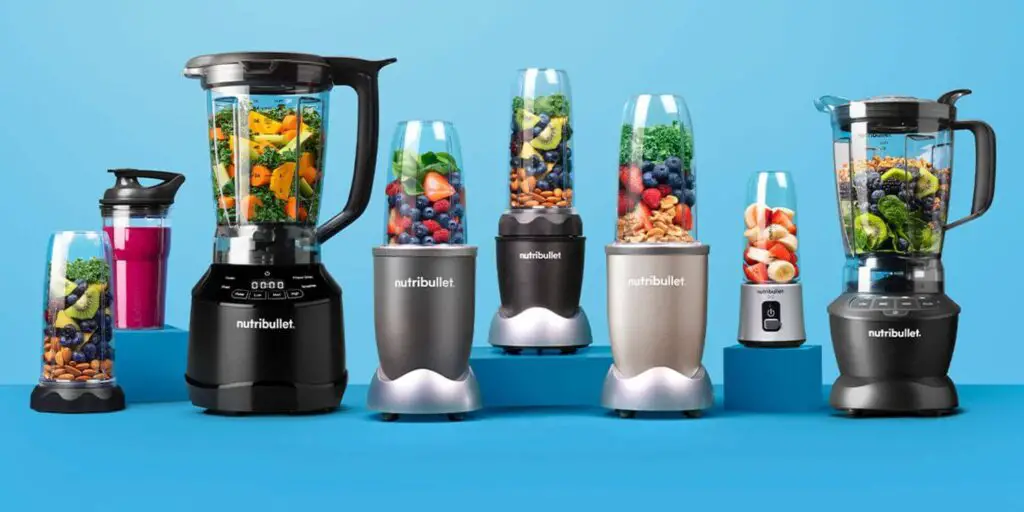 | Feature | Blended | Nutribullet |
| --- | --- | --- |
| Design & Size | Blenders are usually larger in size and more traditional in design. They include a large blending jug placed atop a motorised base. | Nutribullets are compact in size and sleeker in design. They usually come with small cups instead of a large jug. |
| Blending Power | Blenders often come with motors of varying power, from relatively weak to very strong. | Nutribullets typically have powerful motors, typically around 600 watts, which makes them efficient for blending hard ingredients. |
| Versatility | Blenders are versatile and can be used for a variety of tasks, including blending, mixing, chopping, grinding, and even heating soups. | Nutribullets are primarily designed for blending and mixing. They are perfect for smoothies but may not perform other tasks as efficiently as blenders. |
| Price | The price of blenders can range significantly based on brand, model, power, etc. They can be cheaper or more expensive than Nutribullets. | Nutribullets are generally consistent in price and tend to be slightly costly due to their brand value and high power motor. |
| Ease of Cleaning | Cleaning a blender can be somewhat challenging due to its size and design. Some parts may not be dishwasher safe. | Nutribullets are easy to clean, with components that are generally dishwasher safe. |
| Portability | Due to their larger size, blenders are not typically portable. | With its compact size, the Nutribullet is much more portable and easy to carry around. |
Are Vitamix Blenders Better Than Nutribullet Blenders?
Well yes, a Vitamix blender is better than a Nutribullet in terms of durability, capacity, motor power, and functioning but very expensive.
Even though Vitamix blenders are better in every possible way, however, Nutribullet blenders can meet your expectations if operating in your personal kitchen within a low budget. Now let's look at the table to understand better.
| | | |
| --- | --- | --- |
| Category  | Vitamix Blenders | Nutribullet Blenders |
| Watt | Vitamix Blenders come with powerful 1400 watts. | Available from 600 watts to 1700 watts |
| Function | It can blend, grind, mix, chop, and puree items.  | It can also blend, chop, mix and grind items. |
| Pitcher Capacity  | Vitamix blenders come with up to 67-ounce pitchers. | They come with a maximum 45-ounce pitcher. |
| Suitableness | It is suitable for both the home kitchen and the professional kitchen. | It is mainly for the home kitchen. |
| Crush and make | Vitamix blenders can crush big ice cubes and make hot soups. | These blenders cannot crush big ice cubes easily. Also, they cannot make decent hot soups. |
| Price | You have to pay at least $350. | You can easily get a blender at $130. |
| Weight | Vitamix blenders are more massive. | Nutribullet blenders are lighter than Vitamix. |
| Warranty  | The manufacturer provides up to 5 years warranty. | The warranty period is just one year. |
What Are The Best Blenders For Smoothies?
We all know a blender is a versatile kitchen appliance that can make purees, ice creams, blend frozen fruits and vegetables to get fresh drinks, hot soups, chop ingredients for salsa, and crush ice. 
But if you are looking for a blender to make only smoothies then here we are in your help. Check out this list of the seven best smoothie blenders.
1. Vitamix Series 750 Blender: This Vitamix blender is perfect for a party or a simple family meal. The 64-ounce pitcher can serve the crowd efficiently and also fit in the kitchen.
It also comes with five program settings making it suitable for making smoothies, purees, soups, etc. And its self-cleaning technology gives you extra time to spend quality space with your loved ones.
Pros:
1. 64-ounce pitcher
2. Suitable to make smoothies, purees, soups
3. Built-in self-cleaning technology
4. Party serving appropriate 
Cons:
Highly-priced
2. Blendtec Classic 575 Blender: This blender has an easy blending cycle. You do not have to chop in advance. Its 90-ounce volume pitcher is ideal for entertaining the crowd.
Pros:
1. The blender has a vented gripper lid.
2. 90-ounce pitcher
3. One-touch button program
4. 5-speed manual control
5. Auto-clean technology
6. 8-year warranty period.
Cons:
The price is $510
3. Vitamix E310 Explorian Blender: The Vitamix E310 model has ten variable speeds that help you to make silky smoothies to soups. The 48-ounce pitcher allows for blending smoothies for a small family.
Pros:
1. Cool running motor
2. Stainless steel blades
3. Variable speed control
4. Easy to clean
5. It will last you long.
Cons:
1. Unsuitable to serve many people.
2. Manual switch settings.
4. MagicBullet Blender, Small: This 11-piece blender is truly magic. It can blend, chop, mix, and whip. So get ready to have an effortless glass of smoothie. The cups are of high-quality plastic.
Pros:
1. It comes with a 250-watt of power base.
2. The set has 11 pieces.
3. Made with high-quality plastic
4. Get a recipe book.
5. Get hassle-free cleaning.
6. Valuable for money.
Cons:
1. Cannot liquefy big ice cubes.
2. Noisy
5. Breville BBL620 Fresh And Furious Blender: This premium blender is not only light in your pocket but also quiet and efficient. The LCD display and timer on the speed settings are add-ons.
Pros:
1. Heavy-duty blades ensure fine chopping and smooth blending.
2. Two automatic smoothie settings.
3. Advanced LCD and timer display.
4. Auto clean technology
5. Get a recipe card
6. Durable
7. Easy to use
8. Pocket-friendly
6. Ninja Professional 72-Ounce Blender: This model from the famous Ninja brand has a powerful 100 watts motor that can make perfect smoothies and drinks. This Ninja blender can blast big ice cubes into dust.
Pros:
1. Powerful motor
2. 72-ounce pitcher
3. Easy to assemble
4. BPA free
5. Dishwasher safe
6. Automatic and manual programs available 
7. Cheap in price
Cons:
7. Nutribullet NB-1301S Pro Blender: The blender comes with refined nutrient extraction stainless steel blades that can effortlessly blend tough and frozen food items. This is faster and more robust than the original blender. Everyone can use it to make smoothies.
Pros:
1. 900 watts of power
2. BPA free plastic
3. Strong and long-lasting
4. Easy to clean
5. Powerful stainless steel nutrient extraction blades
6. Easy to use
7. Versatile in jobs
8. Costing is just $76
Cons:
It comes with only one year of warranty period.
Are Nutribullet Blenders Worth Buying?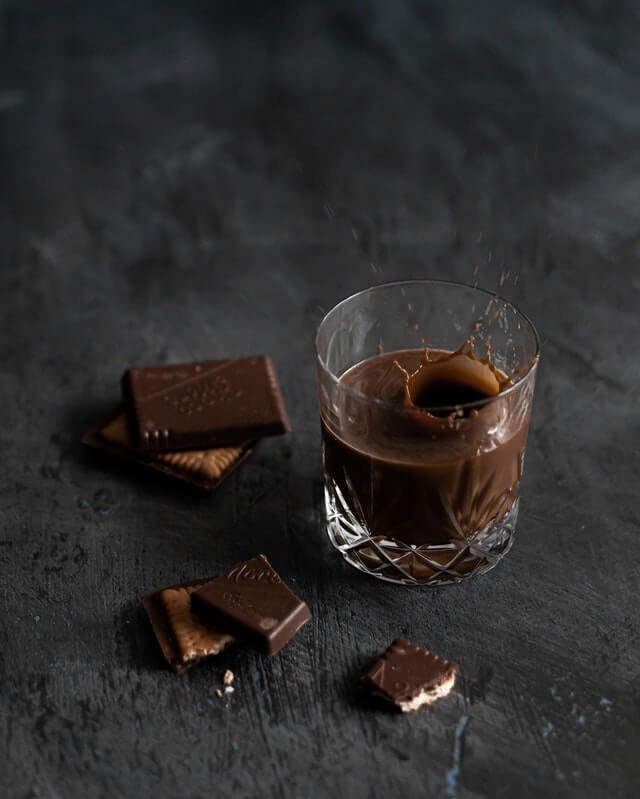 There are a variety of blenders available in the market and buying a blender from the brand of Nutribullet is not a huge investment like you have to make for the Vitamix or the Blendtec blenders.
Still, it is better to understand the worth of the product before spending your hard-earned money. The company first coined the term super nutrition extraction blades in this business. This highlights their blender's capacity to liquefy and pulverize food items.
Advantages: 
1. It has nutrition extraction blades to give silky smooth drinks.
2. Nutribullet blender cups and lids are safe to clean in a dishwasher.
3. It takes very little space in the kitchen to fit in.
4. Most importantly, it will not make a hole in your pocket as they cost low.
Disadvantages: Although there are plenty of excuses to buy a blender from this brand, it has a few cons.
1. The cups are not plastic-free.
2. The warranty period is for only one year, which is less than Vitamix or Blendtec blenders.
Can We Put The Raw Carrot Inside A Nutribullet Blender?
This is a good question that may come to mind. Nutribullet blenders can make smoothies and drinks, purees, whip ice creams, and mayonnaise, and also can blend raw carrots.
Note that you will receive carrot juice with the pulp. If you want carrot juice sans pulp, then get a fine mesh strainer. Also, add plenty of water to blend raw carrots. You can also add flavors to get a yummy glass of fresh raw carrot juice.
How To Make Carrot Juice In Nutribullet Blender?
To make a glass of carrot juice, start with 1 to 2 carrots. Wash and then chop them. Now blend it in the blender with water. For a better taste, you can add ginger and cinnamon powder. After blending strain or enjoy your drink with its pulp.
Can You Blend Frozen Fruits In The Nutribullet Blender?
Yes, you can blend any hard and frozen fruits in the new Nutribullet Pro 900 Blender. With 900 watts of power, it can crush all the ingredients hassle-free.
Final Thought
There are many blenders available to make smoothies. The expensive blenders from the brands Vitamix and Blendtec are costly but last long. 
But if you are looking for a blender at a low cost that can make smooth drinks, then the Nutribullet brand offers a wide range to choose the perfect blender model for yourself. Overall, you can rely on a Nutribullet blender.
References:
https://myhousehacks.com/blender-vs-nutribullet/
https://blenderauthority.com/a-comparison-nutribullet-vs-blender/
Emma is a graduate of Domestic Science or Family and Consumer Sciences (Home Economics) from the University of Wisconsin. She has 7 years of experience Working with the strategic section of BestBuy and now writing full-time for Homeeon.
From Managing the Home, Interiors, Cleaning, and Exteriors to Gardening and everything about Making A Home Liveable – is her passion and this Homeeon is the result of this.
Emma loves decorating her home with the best stuff found online. She cares about quality over anything and writes reviews about them here in Homeeon. Get in touch with her over Pinterest.
Keep reading her blogs.