Last Updated on September 28, 2022 by
On average, you need approximately 10,000 up to around 30,000 dollars to start a business. These amounts cover the fee of insurance, employee wages, the price of acquiring raw materials, and day-by-day costs for a few months. After that, you need to have sufficient cash to do business without relying on the company's profits.
The first thing to consider when opening a roofing company is cost. However, that isn't always the only element you need to worry about. While starting a business, you should have a plan in place and understand where to get raw materials, amongst other different things. You should also know where to get experienced labor and the various office supplies needed.
Putting together everything needed to start and run a business enterprise isn't always easy; there are distinct factors that you should put in mind. Location of the enterprise, competition, capital, and marketplace are only some of the business components you need to research. But, for a roofing company, your efforts will eventually pay off. 
Read below to know the essentials you will need. 
How To Start A Roofing Company?
Already knowing the amount required to start a roofing company, you have to have an idea of how to begin its operations.
Here are the steps to follow;  
1. Make A Business Plan.
As a business person, having a plan is crucial. It prepares you for any barriers that would come your way.
The startup and ongoing costs should be the first thing to mark off your checklist. A business cannot start today and be self-sufficient the following day. The starting period shouldn't focus on creating a profit; instead, finding a target market and penetrating the already existing market. 
The startup capital can be anywhere between 15,000 and 20,000 dollars. Meaning there should be a budget for ongoing charges on the side. This ensures that your organization will not struggle to keep up once the costs exceed the budgeted amount. Also, set aside some money for buying company assets like vehicles and other secondary supplies. 
Other running costs include wage, rent, overhead expenses, transportation, and office supplies. These are not the only charges in organizations; they are just a few honorable mentions.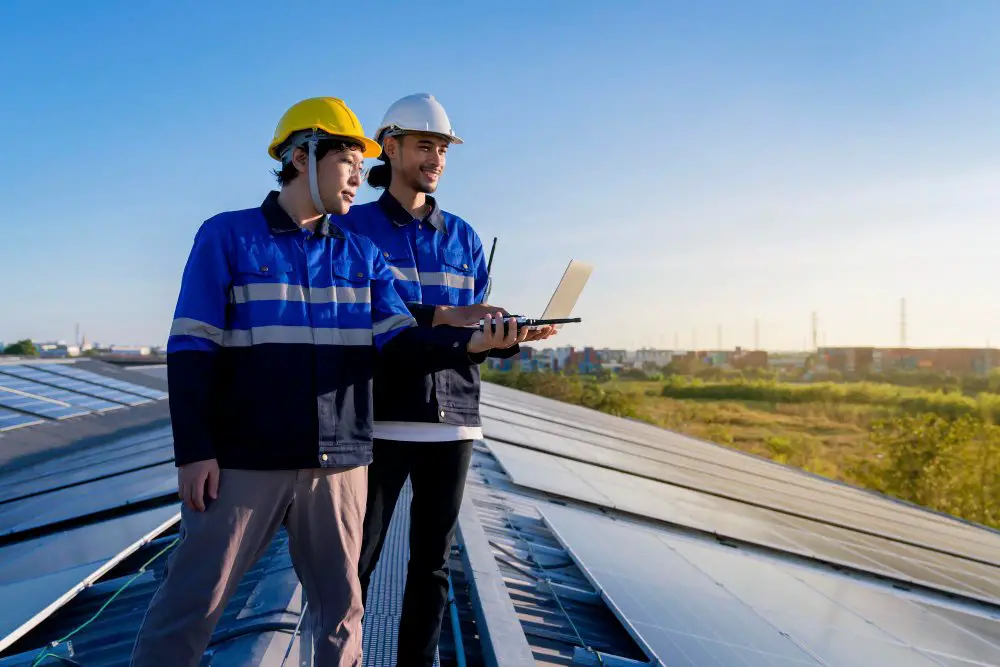 2. Identify Your Target Market
No business can exist without there being supply and demand. The roofing companies supply roofing expertise, and the consumer has the property that needs this service.
Many roofing companies prefer working under construction companies or people with multiple projects that require roofing. This way, the organization will always have consumers to serve.
Before you start your roofing company, you need to pick a market that has been deserted or is not being exploited by already existing companies. If you cannot find one, then put in strategies to attract consumers from the existing market. 
3. Decide On The Roofing Service You Will Offer
The roofing business offers different roofing services. You need to decide which service best fits your enterprise and focus on it. Services to consider include: 
1. Repairing Roofs
A leaky roof can be annoying to a homeowner. If it is not detected early, it could cause a lot of damage to the house. Your company can focus on fixing leaking roofs or provide this service, plus others. 
2. Roof Replacement
After a few years, a roof or parts can get adverse damages that need to be removed entirely and replaced. However, considering that roofs can last for long periods, you can consider this as a secondary service to offer.
3. Roof Installation
Putting in a roof is the primary function of a roofing company. You need to set up your company as a dependable provider.
4. Roof Inspection
Top roofing companies offer their clients an inspection service before a roof is set up or even after installation. A roof inspection can constitute: roofing system inspection, evaluation of work done or to be done, correcting any issues, inspecting the roof's condition, and cost estimation.
These are just a few of a roofing company's services. You can decide to combine all or choose a few of the services.
4. Come Up With A Pricing Model
Coming up with a pricing model before starting your business lets you compare and contrast with what other companies are charging. A pricing model helps set a range for the different services you offer. The charges set should match the current market prices and your company's financial goals.
Your company's services need to have a pricing model that incorporates all of the factors affecting it. Creating a profit and turning in exceptional service should be the primary goal for your businesses.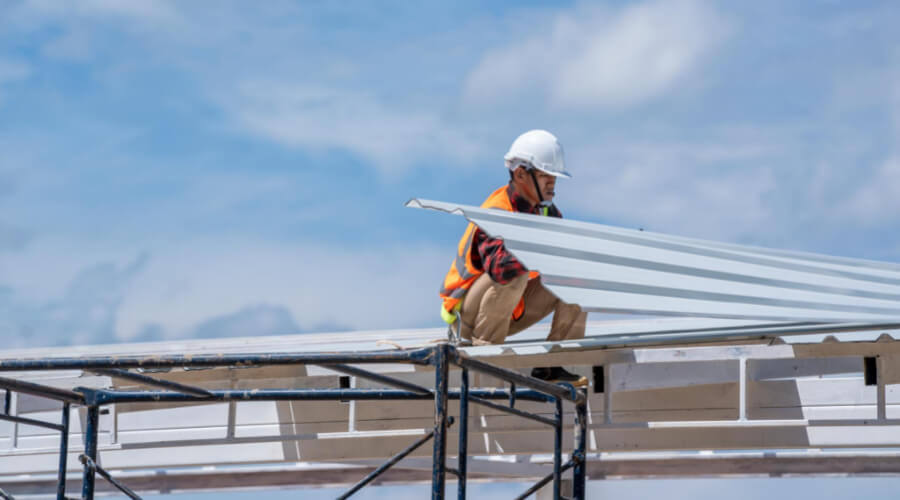 What Do You Need When Starting A Roofing Business Company?
The Company's Name And Structure
A company must have a catchy name that is easy to remember. Additionally, you have to come up with more names for the organization. This could be helpful while you head to the secretary of state to register your company's name. The other names work as a safety net; just in case, your first choice name is taken.
There are different types of business structures and companies. Some of these include:
1. Sole proprietor
2. Non-profit
3. Limited Liability Company (LLC)
4. Partnership
5. Joint challenge
6. Corporation
7. Cooperative
The most appropriate structure for a roofing company is the limited liability agency company (LLC). The advantage of an LLC is that it reduces your liability as to the owner and protects your interests. It offers flexibility in control, tax structure, and management.
As a proprietor in a limited liability company, you will not be liable if your corporation is sued. 
To form an LLC, you need to file Articles of organization with the secretary of state's office. After that, you select a Registered Agent responsible for receiving all legal paperwork on your behalf. The structure requires all individuals working in the company to be registered and their roles defined.
The state also requires that your company file for an employer identification number with the internal revenue service. A business must have the employer identification number when employing workers, opening the business's bank accounts, or filing tax returns. 
Business Permits, Licenses, And Insurance
Different states have different requirements for roofing companies; however, they require you to have a contractor license to work as a roofer.
The state contractors' board or your local authorities in your state take care of all of the services you need to get the permits.
But, a roofing company comes with many risks. So, it is advisable to have a proper insurance cover for your business and your personnel to save you the hassle when the risks occur.
For a roofing company, you can apply for the following insurance covers.
1. The General Liability Insurance. The insurance covers the business enterprise from any liability that may arise from damages due to the employees.
2. Employee's Compensation Insurance. This covers your employees when they get injured or ill at the workplace.
3. Commercial Vehicle Insurance. This is to cover company cars. If there is an accident or the company car is damaged whilst at work, the insurance company will incur the costs of fixing or buying a brand new car.
Other requirements include: 
1. A plan
2. Capital
3. Business registration
4. Skilled exertions
5. Sales and marketing skills
6. Raw materials for roofing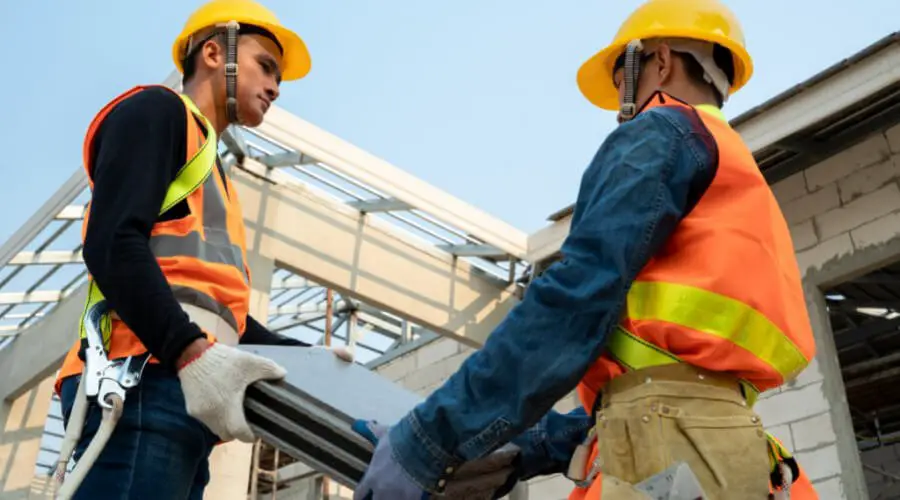 Is A Roofing Company A Profitable Venture?
There is never a shortage or decline of properties that need roofing or roof-related service. Therefore, there will always be demand as long as you remain competitive in the market.
For this reason, the roofing company is a profitable venture. Every day there is a new home, school, or hospital looking for roofing services. All you need is to identify the potential market and exploit it as much as possible.
On average, a roofing company can make 20% to 40% gross profit. A new company is not expected to hit these targets within the first year. Established roofing companies can make such profits or even more.
Do I Need Indemnity Insurance For My Roofing Company?
Yes, it is best to have indemnity insurance. As a roofing company, you need to cover yourself when you give advice to a client or work for a business that advises consumers regarding roofing.
If your recommendation to the client yields losses, indemnity insurance will cover all liabilities.
Final Thought
The cost of starting a roofing organization can range from 15,000 to 20,000 dollars. However, these expenses may increase or decrease depending on the size of the company and the materials, among other factors. But, regardless of the starting cost, a roofing company is profitable and can be a source of income for many years to come as long as you manage it well.
References:
https://www.govdocfiling.com/blog/how-to-start-your-own-roofing-business/#:~:text=Frequently%20Asked%20Questions-,1.,and%20professional%20liability%20insurance%20premiums.
https://www.profitableventure.com/cost-open-roofing-company/