Last Updated on July 11, 2023 By Emma W. Thomas
The term "Air" in Airbnb stands for "Airbed and Breakfast." When Airbnb was founded in 2008, its initial concept was to provide a platform for people to rent out airbeds or spare rooms in their homes as a budget-friendly accommodation option. The name "Airbnb" was coined to reflect this idea of offering a place to sleep (airbed) and a breakfast option, similar to traditional bed and breakfast establishments. 
What is Airbnb?
Airbnb is an online marketplace and hospitality service that allows individuals to rent out their properties, whether it be a spare room, apartment, or entire house, to guests seeking short-term accommodation. It provides a platform for hosts to list their properties and connect with travelers who are looking for unique and affordable lodging options.
Guests can search and book accommodations based on their preferences, location, and travel dates. Airbnb facilitates the booking process, handles payments, and provides a review system for both hosts and guests to share their experiences. The service has gained popularity worldwide and offers a diverse range of accommodations in various destinations.
How does Airbnb make money?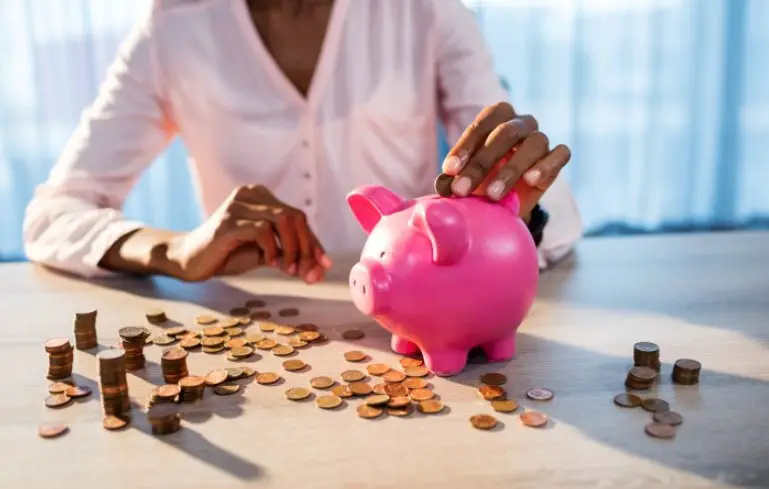 Airbnb primarily generates revenue through fees and commissions from both hosts and guests. Here is a breakdown of how Airbnb makes money:
Host Fees: When hosts list their properties on Airbnb and receive bookings, Airbnb charges a percentage fee from the total reservation amount. The host fee typically ranges from 3% to 5% but can vary based on factors such as location and the host's status (e.g., whether they are a super host).
Guest Fees: Guests are charged a service fee when they make a booking on Airbnb. This fee is typically a percentage of the booking subtotal and covers the cost of using the platform and services provided by Airbnb. The guest fee can range from 5% to 15% or more, depending on various factors.
Experience Fees: In addition to accommodations, Airbnb offers various experiences and activities hosted by locals. For these experiences, Airbnb charges a fee to both the host and the guest. The fee structure may vary depending on the specific experience.
Additional Services: Airbnb offers additional services and features that hosts and guests can opt for, such as professional photography, cleaning services, and enhanced listings. These services come at an extra cost, allowing Airbnb to generate additional revenue.
It's important to note that specific fee percentages and structures can vary based on factors like location, type of accommodation, and promotions. Airbnb's revenue is subject to fluctuation and depends on the volume and value of bookings facilitated through the platform.
How does Airbnb work?
Airbnb is an online platform that connects hosts who have accommodations to rent with guests seeking short-term stays. Here's a general overview of how Airbnb works:
Listing: Hosts create a listing for their property on Airbnb, providing details such as location, amenities, house rules, availability, and pricing. They can also include photos and descriptions to attract potential guests.
Searching and Booking: Guests search for accommodations based on their destination, travel dates, and preferences. They can explore various listings, read reviews, view photos, and compare prices. Once they find a suitable option, guests can book the accommodation directly through the Airbnb platform.
Confirmation and Payment: When a guest makes a booking request, the host has the opportunity to review it and either accept or decline it. If the host accepts, the booking is confirmed, and the guest's payment is processed through Airbnb's secure payment system.
Communication: Airbnb provides a messaging system that allows hosts and guests to communicate before and during their stay. This facilitates any necessary arrangements, clarifications, or special requests.
Check-in and Stay: On the agreed-upon date, guests check in to the accommodation. Hosts may greet them in person or provide self-check-in instructions. Guests enjoy their stay, adhering to the house rules and respecting the property.
Reviews and Feedback: After the stay, both hosts and guests have the opportunity to leave reviews and ratings about their experience. These reviews contribute to the reputation and credibility of both parties and help future users make informed decisions.
Payment and Fees: Airbnb handles the financial transactions between hosts and guests. Guests are typically charged the accommodation fee plus a service fee, while hosts receive the payment minus Airbnb's commission.
How do you make a booking as a guest?
Below are steps to follow to make a booking on Airbnb:
Step 1: Open the online website.
Open the Airbnb website and create an account if you do not have one. Enter the required personal details to have a verified account.
Step 2: Use filters to identify your property of interest
Using the search filter provided, search for the location you want and the date you will be there. The website will present you with available properties, and you can look for the one that best suits you.
Step 3: Reserve or book the property
Once you find a property that satisfies your needs and requirement, you can go ahead and make a booking or reserve it until you are ready to book it.
Step 4: Acceptance and payment 
After booking, wait for the host to accept your offer. You will then agree with the host on payment and finalize the booking. 
How to use Airbnb as a host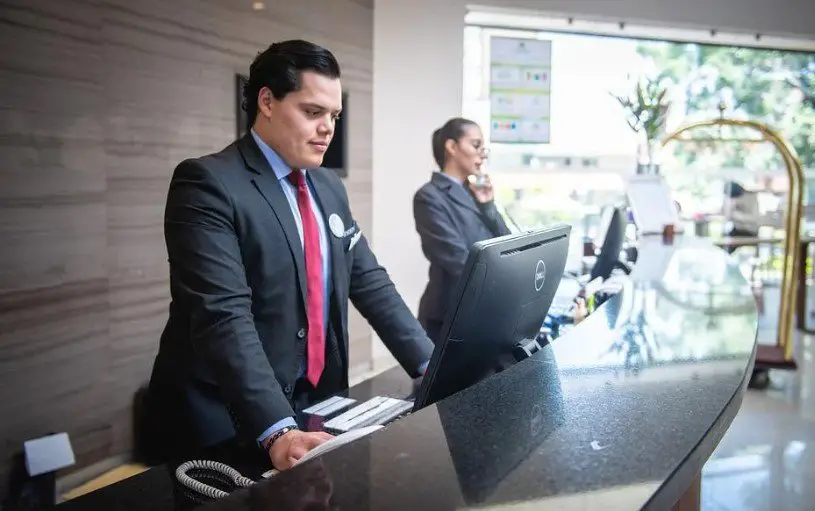 Becoming a host on Airbnb is an easy task; all you have to do is list your property on the website for free. After you have listed the accommodation and decided on the price, you can start hosting guests.
However, there are a few things that you should consider before going into the business. These include:
Have a good understanding of rental taxes and any other requirements by the state you live in.
Have realistic expectations to avoid frustration. Calculate your finances and make sure the expenses do not outweigh the profits.
Get insurance for your property.
Notify your neighbors about the business. Notifying neighbors prepares them mentally for any inconvenience arising from your business.
Come up with house rules to help better manage your guests and the activities they can do when in your house.
Have the appropriate equipment needed and all the required amenities to facilitate the accommodation of guests?
Does Airbnb have competitors?
Airbnb might be well known and profitable, but they do have competition from other companies that were there before and others that have just come up. 
Companies like VRBO, Agoda, HomeToGo, TravelStaytion, and many other companies are on the same line as Airbnb. Some companies offer solutions to problems Airbnb has not been able to fix, and others are similar to Airbnb.
What are the pros and cons of Airbnb?
Pros of Airbnb
Variety. Airbnb offers more than one type of accommodation, and therefore, they never lack something for everybody. You can access single rooms, houses, castles, shared spaces, and even houseboats.
Free for hosts. The website allows its hosts to list their properties without any charge; they are only charged upon successful booking on their property. 
The host determines rental prices. Airbnb does not control the pricing of the properties; the owner decides this for themselves.
Airbnb offers more than just bed and breakfast services. The hosts can add other ideas to make their property more likable to guests. Some ideas like sightseeing, cooking classes, and other fun things available in the local area can be listed on the properties page.
Guest and host protection from fraudsters. Airbnb holds the payments for 24 hours after the booking is made. It is forwarded to the host, later on to protect the users against fraudsters.
Cons of Airbnb 
Property damage.  As the host, property damage is a risk you have to acknowledge and e aware of. Among the many risks that could happen, property damage is the most common. Airbnb does have some protection programs, but they do not cover every kind of property damage.
Additional fees. Airbnb charges commissions on both the guest and the host per booking, increasing the overall price.
The venture is illegal in some areas. Local zoning in some areas does not allow homeowners to run Airbnb properties. As the host, you have to make sure that you are in an area that permits it to avoid breaking the law.
What are the positive and negative impacts of Airbnb?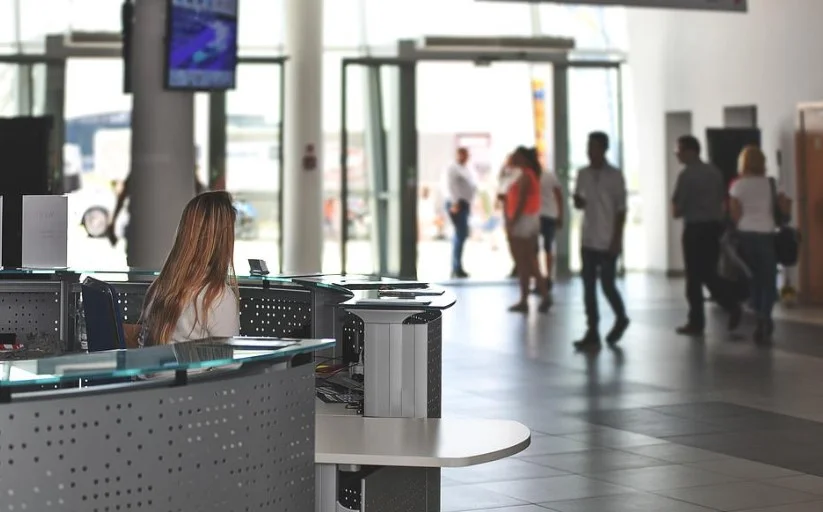 There are many takes on the rise of Airbnb in society, both positive and negative.
Positive impacts of Airbnb
 It encourages tourism in the local areas.
In many areas, you will find Airbnb accommodations around areas that are hot spots for tourists. Better accommodation in the local area means longer and more frequent visits by tourists. Any small purchases or big purchases made in the region help improve the economy of that region.
Help travelers save money.
Airbnbs do not charge the same as big hotels. Small-time tourists will feel more comfortable and can afford to pay the rent on most Airbnb and save some money. Airbnbs have the option to bargain and reduce the prices for longer stays, but hotels do not easily change their prices regardless of the length of stay.
Airbnbs promote and teach local community activities to visitors.
Since the Airbnb accommodations are located in the local areas, it is easier for the local community to showcase their culture. Tourists get to learn and experience cultures they could not have experienced if they rented a hotel.
They bring income to people who need it.
Like Brian and Joe, the founders of Airbnb, if you need to make some extra cash, Airbnb will help you do this in the comfort of your home.
Negative impacts of Airbnb
Airbnb destruct the cost of housing in the local areas
When landlords learn that the local houses are used as Airbnbs, they raise the rent to frustrate the hosts or try to earn a little more money from them. 
Since property increases its price drastically in listed regions, the local people start getting pushed out since the cost of living will go up, making it unaffordable to many.  
The local government finds it hard to collect taxes from Airbnb accommodations.
Unlike hotels, Airbnb accommodations do not need a business certificate to operate. Collecting tax from Airbnbs becomes hard because it is challenging to find them all.
Local communities might be against Airbnbs
Some communities do not allow people to run Airbnb businesses in or around their surroundings. Some states have outlawed Airbnbs.
On different platforms, you can almost always find complaints about a property without the right safety measures. Complaints about unofficial cameras installed in the ventilation or other equipment have also been there. 
Even though all these complaints do not reflect on Airbnb as a whole, serious concerns need to be addressed. 
Final Thoughts!
The name Airbnb encompasses all that the business is about and how it all started; the air mattress and the breakfast offered by the host. Since its introduction to the world, it has grown into a big company that has helped many people make money with their properties.
References:
https://www.investopedia.com/articles/personal-finance/032814/pros-and-cons-using-airbnb.asp#:~:text=Airbnb%20stands%20for%20%22Air%20Bed,to%20help%20cover%20the%20rent.
https://www.bostonglobe.com/lifestyle/travel/2015/10/31/where-did-airbnb-get-its-name/Q548q7zU2ilIRvMcJIlsXP/story.html
Emma is a graduate of Domestic Science or Family and Consumer Sciences (Home Economics) from the University of Wisconsin. She has 7 years of experience Working with the strategic section of BestBuy and now writing full-time for Homeeon.
From Managing the Home, Interiors, Cleaning, and Exteriors to Gardening and everything about Making A Home Liveable – is her passion and this Homeeon is the result of this.
Emma loves decorating her home with the best stuff found online. She cares about quality over anything and writes reviews about them here in Homeeon. Get in touch with her over Pinterest.
Keep reading her blogs.