Last Updated on November 18, 2021 by
You can turn your old android phone into a security camera without the internet by using an IP Webcam. IP Webcam is a mobile to CCTV app available on the google store, which you can download free of charge. Once you download, you can link your CCTV to an android phone and use it as a security camera without the internet. 
Not all old, functional android phones have to be tossed in the trash. Some, especially ones with a good camera, will do much more good outside your old electronics drawer. You can simply turn them into security cameras without having to worry about the internet and enjoy watching crispy recordings of your room. 
Having a CCTV in your home, office, garage, and other places at home is useful in several but also demanding. From purchasing the products, installation to constant subscription renewal, the mere thought can be discouraging. 
However, all this can be toned down to just a few steps if you have an old operational android phone lying around. 
Read on and turn an old android phone into a security camera without the internet using the best mobile to CCTV app that doesn't require internet.
Why Opt For An Android Phone?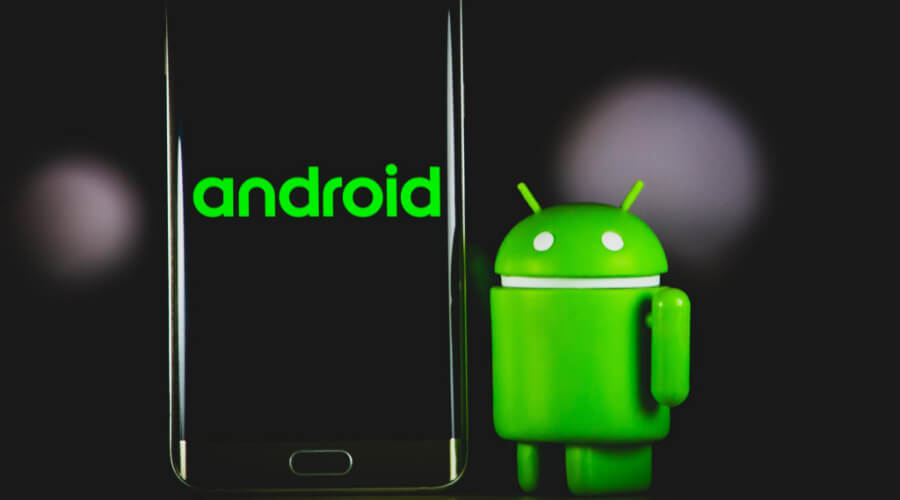 You can turn old android phones into security cameras to enjoy the following:
Crispier Images
An android security camera will record much more explicit images compared to a regular security camera. Most security cameras have an average of 8 megapixels resolution, which is way below when an android security camera can offer. 
On average, android smartphones offer a resolution of up to 12 megapixels. The four megapixels difference means that an android phone will record crispier images, and the details will be as rich. Although there is variance between recording videos and capturing images for security cameras, Androids still take the lead. 
Android Phones Are Compatible With Some Of The Best CCTV Apps
All android phones come with an inbuilt camera and a wireless connectivity feature. Therefore, they make a perfect security system. All this would be pointless if Android phones weren't compatible with mobile to CCTV apps. Alfred security camera, IP webcam, Athome camera, and Trackview are some of the known best CCTV apps that require the said features and are no doubt compatible with Android phones.
Although some require an internet connection, these best-rated apps can pair an Android device to any other viewer device and obtain the expected results. They also offer an unquestionable resolution and fast and easy-to-use features.
Baby Monitors
If you have a CCTV installed already and you lack a baby monitor, you can link it with your old android phone for baby monitoring. Connecting your old android phone to your security system will help you keep an eye on your baby while at a distance. As long as your old android phone is charged and can be turned on, you won't have a CCTV camera and baby monitor on your budget list anytime soon. 
What Is The Best Mobile-To-CCTV App?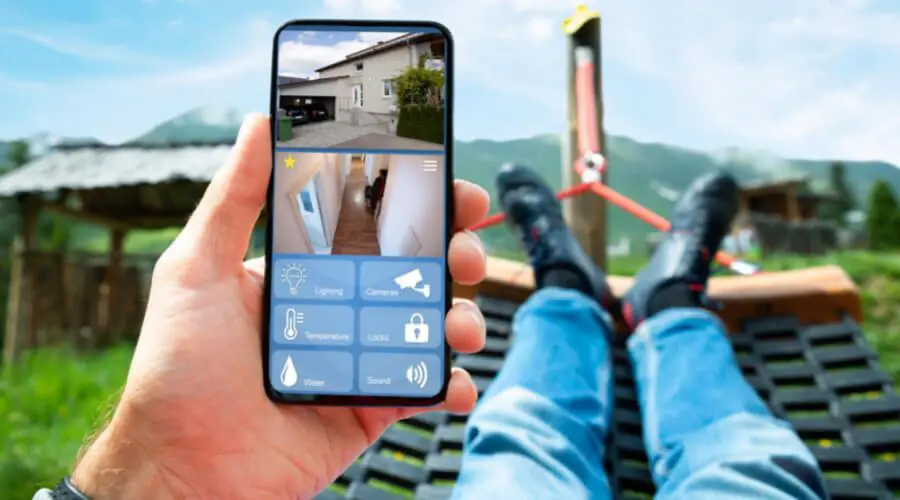 As mentioned above, there are many mobiles to CCTV apps that are compatible with android phones. The reviewed apps are wireless, easy to use, and generally reliable. However, most of them rely on the internet for proper functionality. 
Of the reviewed mobile to CCTV apps, IP Webcam proved to be the most reliable. It is easy to use and is compatible with android phones. It allows you to use features like two-way audio to record footage with the viewing device.
IP Webcam is a mobile to CCTV app dependent on the inbuilt access point of your android phone. This means it allows you to monitor a targeted place without access to the internet. It also has a feature that makes it easy for you to save the recorded data in the preferred storage of your android phone.  Whether or not you were at the location, you will be able to watch everything that took place.
Why IP Webcam?
IP Webcam is a streaming application developed by Pavel Khlebovich. One of its major applications is to turn your android phone into a security camera. The app has been on google play for ages hence old, and it doesn't cost you anything to download and use. It is an app that can be used globally and with almost every electronic device, such as mobile phones, laptops, tablets, and iPads. 
So far, IP Webcam has over 10,000,000 downloads in the Google play store and an overall rating of 4.3 from 97,907 users, which shows it is a great app. Most of these users praise it for its versatility and ease of use.
The app's developer has created a PRO version paid upgrade of the mobile to CCTV app, allowing sharper images and remarkable recording. PRO version IP Webcam also removes the watermark on the saved video recordings and will enable you to advance the motion detector feature. The app gives you access to cloud storage, but you don't have to pay for it unless you want to. 
N/B: The mobile to CCTV IP Webcam has a limit of 1080p HD when recording even though the android camera can support 4k recording. 
Turning Old Android Phone Into Security Camera Using IP Webcam In 10 Simple Steps
Discussed below is a step-by-step guide on how to turn your old android phone into a CCTV system without internet using an IP webcam. The process is not complicated, and you can apply it with any viewer device. 
Step 1: Download and install the IP Webcam app on the old android phone from the Google play store. The app only takes up 21 MBs of your space.
Step 2: Turn on the mobile hotspot on the old android phone. This will create a wireless Wi-Fi access point. The old android phone can now easily be linked with the camera of your viewing device.  
Step 3: Check for any other active camera apps that might be active and close them to avoid disruption.
Step 4: Launch the installed IP Webcam. IP webcam will open an interface with certain features, including camera effects, video settings, sound and motion detection.
Step 5: Set the various settings following your preferences. This security system can be used both indoors and outdoors.  
Step 6: Scroll to the far bottom of the IP Webcam and tap the command "Start Server." The camera app will then open, and at the bottom of the displayed screen, there will be a webpage address. Note that if your router access point is compatible with IPv6, two web addresses will be displayed, including IPv4.
Step7: Connect your viewer device to the WIFI created by your old android phone. Remember to keep both devices charged to avoid losing the entire process. 
Step 8: Open your browser of choice on the viewer device and type in one of the web addresses displayed on your old android phone. The web address contains your IP Address. 
Step 9: By now, your old android phone and the viewing device should be paired successfully. The opened web address on your viewing device will display various settings to help you operate the security camera. Navigate through the web interface and set the viewing device following your preferences.
Step 10: Since the aim is to use your old android phone as a security camera without the internet, use the VLC media player. All you need is to download and install it if you don't have it already. Once you've launched the VLC media player, you'll need to run it. Tap on the "Open Network Stream" on the Media menu in the VLC media player. You will find the command at the top. Now, key in the address from your old android phone camera phone from step 8. Your old Android phone should be ready for use as a security camera without the internet. 
N/B: If you desire, you can also record video from the VLC player. To achieve this, tap on the "Media" tab again on the top menu and tap the Convert/ Save command. You'll then tap on the "Network" command and paste the URL code from your old android phone's camera phone app.  You can pause, zoom in and out, increase or reduce brightness, among others, on your viewing device. The best thing is that you can use any device to view whether you are using a VLC media player or a browser.
Final Thoughts
As said earlier, the security camera's resolution doesn't surpass that of the android phone. However, the only technology the developer has for the IP Webcam supports up to 1080p HD video resolution. For pictures, you can capture up to 3840 x 2160p Ultra-HD from your viewing device. 
For a security camera, 1080p quality is more than enough. It's clear, and you are certainly guaranteed not to miss any details. IP Webcam allows you to record footage through your android phone hence relatively convenient. It also has night vision, so you never have to worry about missing anything. 
The old android phone's security system will not auto-track, pan, and carry out other smart AI functions, but it will provide you with a phenomenal security system from your old android phone.