Last Updated on July 18, 2023 By Emma W. Thomas
No, it is not possible to use a garage door opener app without the necessary hardware. The app serves as a remote control to operate the garage door, but it requires a compatible physical device connected to the garage door opener system. This hardware is usually a smart garage door opener or a compatible smart home hub that communicates with the app over the internet. Without this hardware, the app lacks the means to interface with the garage door and cannot remotely control it.
Can A Garage Door Opener App Work Without A Remote Control?
Despite having an app to open your garage door on your phone, it has limitations. Hardware like a remote has a power button and other keys essential to control your garage door. It implies that your garage door opener app can't work without a remote. 
While opening your garage door, always have a remote control with you, even if you have an app. It is also essential to check your car on the dashboard, roof, or rear mirror to know the location of the control features. However, the remote has to be synchronized to work as a garage door opener. 
How Do You Program A Garage Door Opener Without Using Any Hardware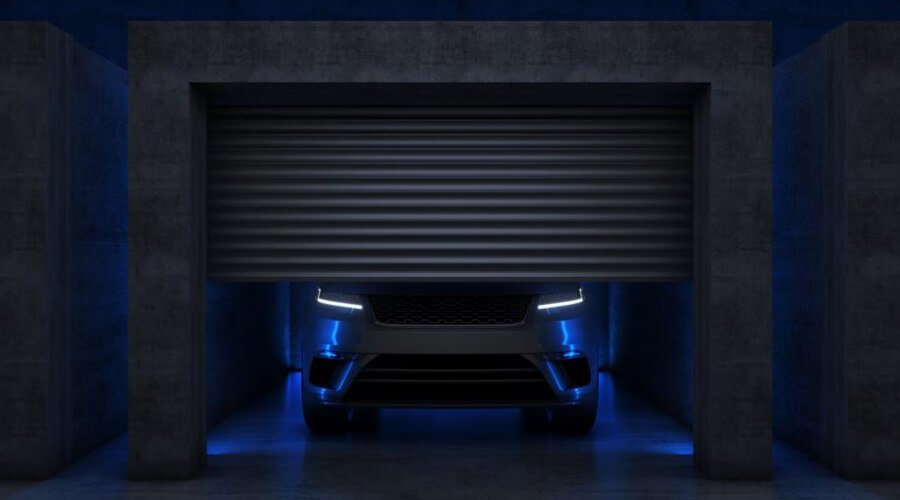 Here's a step-by-step guide to guide you in programming a garage door opener without using any hardware.
Step 1: Locate The Controller
The controller to your garage door is a fixed keypad mounted on your garage's wall. For ease of access, some manufacturers locate it inside the vehicle. It might also have LED and some alphabetic letters on it. If unable to identify the controller, you can go online and check the types of the controller along with its location from your car's manufacturer. 
Step 2: Examine The Control Pad
Look out for all the keys, including indicator lights, keypad and familiarize yourself with using them. Since you aim to erase the previous information and program it with new information, ensure that you know the function of each key. 
Step 3: Program The Opener
Press the "learn" or "program" button and hold down the up and down arrow keys simultaneously for about 7 seconds to erase the previous data. The keypad's backlight will instantly go off upon successful completion.
Step 4: Get The New Code
All garage door openers have similar default codes depending on the vehicle's company. Dial the codes and program the garage door with your favorite digits. You can set the new PIN by pressing the "enter" button or pressing any four digits and then waiting for the garage door to respond. Hold down the arrow keys to confirm whether the process is complete.
If your garage opener is in your car, get inside and press the button, and the garage door will open. Garage openers mounted on the wall will also be pushed, and the garage door will automatically open. 
How Do You Use A Smartphone As A Garage Door Opener?
Your smartphone can be the best garage door opener if you don't want to struggle with misplaced remote controls and failing batteries. You have to install a garage door opener app compatible with your device. However, you need a garage door smartphone control kit for installation.
You also need to connect your phone to the internet, preferably via Wi-Fi. Most garage door opener apps work with an internet connection to access the garage from any remote location. Bluetooth controllers can be an option if you don't have an internet connection on your device, but this will have a limited range of operation. 
Which Are The Best Garage Door Opener Apps?
Decentralizing your garage door opener by using an app compatible with your smartphone is satisfying. An integration inspection receiver in your phone can help you open your garage door with ease. 
Below are some of the best garage opener apps to consider:
Chamberlain
Chamberlain is among the best garage opener apps because of its features. For instance, it sends notifications to alert you every time the garage door is opened or closed. In addition, you can access your garage door in any area that has Wi-Fi when using Chamberlain. 
GarageMate
This is another great garage door opener app that allows you to pair your opener with a maximum of 8 phones besides its compatibility with iPhone and Android. It also allows pairing with multiple garage doors and provides all log details of opening and closing the garage door. 
Gogogate 2
Alternatively, you can use Gogogate 2 to open your garage door. It allows the pairing of 3 garage doors, hence ideal for multiple garages and home gates. No exterior hardware is required as it has a nuanced system with a camera that allows visibility of a garage door from any remote location. You can use it on iPhone, Android, and Apple Watch to schedule specific times of opening garage doors. 
How To Pair Your Garage Door Opener App On Your Phone
Establishing a connection between your garage door and smartphone is rosy. All you need is to have the app on your device and connect to the internet. Press the "begin pairing" button. Immediately it will display all the available pairing devices on your phone. For the best results, make sure you are within a range of 100 feet from your garage. 
Select "finish pairing" and enter the default access code. Once again, the codes will depend on the app you are using and your car's manufacturer. Most apps will display the codes before pairing is complete. 
A notification will pop up on the screen to grant permission for Bluetooth access if you are not using the internet. Select the device and enter the Bluetooth security code of the selected gadget. A specific code will be shown on the screen, along with a pairing request to complete the process. 
Accept the pairing request and enter the code provided. For instance, your garage's code will appear as "GARAGE – JE45H874", followed by an appeal to dial a Bluetooth PIN. Type the PIN of your choice to continue with the setup. 
Finally, launch the app to be fully active by selecting "operate" on your phone. Operate the garage using all the available features like scheduling opening time for your garage door and others. 
Why Should You Use A Garage Door Opener App?
Most homeowners and car manufacturers recommend using garage door app openers because of added security. You cannot compromise the safety of your bikes and car by using contemporary locks. Garage opener apps are also crucial as you will easily track your vehicle. 
You are also guaranteed easy access to your home with a garage opener app. Despite your location, you can easily open your garage door since the apps use the internet. 
Customarily, standard locks and remote controls are easily misplaced, making it difficult to access a garage. A garage opener app overcomes all these challenges by enabling you to access your garage from your phone. If you lose your phone by mistake, there remains a chance to access your garage from a web browser as long as you remember the password.  
These apps can access the internet, enabling you to perform automatic opening and closing of the garage. There is a possibility of performing automatic responses to your garage door made by a Global Positioning System (GPS). Therefore, you don't have to worry about leaving the door open as you can lock it whenever you want, regardless of where you are.
What Are The Features Of A Good Garage Door Opener App?
A good garage opener app should have the following features to help you manage your garage effectively: 
Compatibility
A garage opener app should be compatible with as many devices as possible. It is unpredictable when you will want to change your smartphone to suit your needs because of the various features of different operating systems. Thus, the app should be compatible with at least Android and iOS. 
Video Camera
Some apps have in-built video cameras, while others require third-party installations. In-built video cameras will give an optimum performance by enabling you to monitor your vehicle and the garage door for security purposes.
Car Sensors
A garage door opener app should sense your car upon arrival and departure from the garage. It could either be in the form of a sound or a message sent to your phone by the tracking system embedded in the app. 
Door Sensors
The app must sense every time the garage doors are opened and closed. Not only will it help you in ensuring the door garage is safe, but it also assures you that the app is functioning. 
How Much Does A Garage Door Opener Cost?
The prices of a garage door opener vary depending on the manufacturing company and its features. Nevertheless, prices range from $15 to $70 when purchased from reputable sellers like eBay and Amazon. To select a suitable garage opener or sensor, look at customer reviews to get accurate information about the product. Some sellers have inflated prices, so it is also good to compare prices from different sites to get an estimated value of each garage door opener.  
Final Thought
Garage door opener apps are vital assets in any garage. They make access to your car and garage more convenient by monitoring everything that happens around your home. However, select the best app that guarantees security with all essential features. There are many benefits of using garage door opener apps, and it's good to have one.
References:
Emma is a graduate of Domestic Science or Family and Consumer Sciences (Home Economics) from the University of Wisconsin. She has 7 years of experience Working with the strategic section of BestBuy and now writing full-time for Homeeon.
From Managing the Home, Interiors, Cleaning, and Exteriors to Gardening and everything about Making A Home Liveable – is her passion and this Homeeon is the result of this.
Emma loves decorating her home with the best stuff found online. She cares about quality over anything and writes reviews about them here in Homeeon. Get in touch with her over Pinterest.
Keep reading her blogs.