Last Updated on July 11, 2023 By Emma W. Thomas
Polo Ralph Lauren and US Polo Assn are two popular brands that offer polo shirts and other apparel. When it comes to quality and reputation, Polo Ralph Lauren generally has a higher standing. They are known for their iconic designs, and superior craftsmanship, often at a higher price point. On the other hand, US Polo Assn is considered a more affordable alternative, offering a wide range of styles inspired by the Ralph Lauren aesthetic. Ultimately, the choice depends on personal preference, budget, and desired level of brand recognition.
Polo Ralph Lauren vs. US Polo Assn quality
When comparing the quality of Polo Ralph Lauren and US Polo Assn, there are some notable differences. Polo Ralph Lauren is generally regarded as having higher quality garments. They use premium materials, pay attention to fine details in craftsmanship, and prioritize a more luxurious feel. Their products are often associated with longevity and durability.
On the other hand, US Polo Assn offers more affordable options that cater to a broader market. While they aim to capture the essence of the Ralph Lauren aesthetic, the overall quality may not be as high. US Polo Assn garments may use lower-grade materials and have less refined craftsmanship compared to Polo Ralph Lauren.
Polo Ralph Lauren and US Polo Assn differences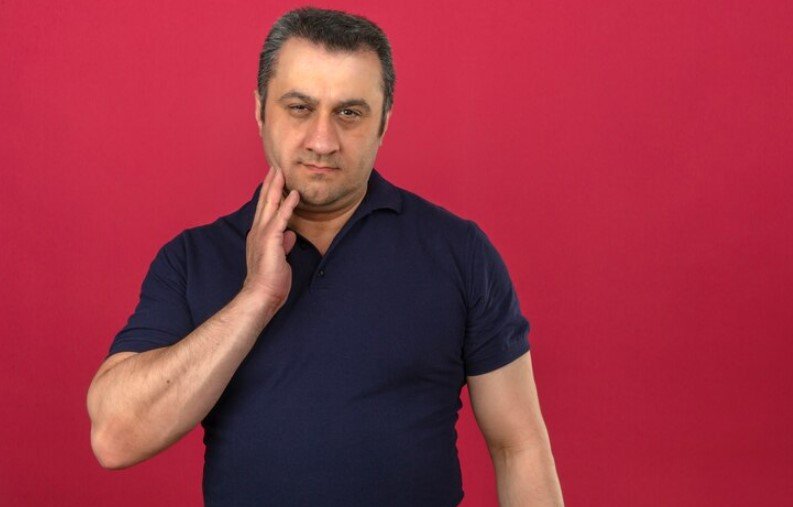 Both brands are different and unique. Buying clothing with logos on the outside may help promote the brand and demonstrate enthusiasm for a particular designer. However, considering the following distinct features can help you make a good selection:
| | |
| --- | --- |
| Polo Ralph Lauren  | US Polo Assn  |
| Handles both men's and women's clothes. | Mainly focuses on sports and displaying its logo. |
| Deals with many types of clothes – jeans, jackets, suits and decorations such as perfumes. | Mainly deals with colored polos with logos on chests or sleeves to motivate their polo players. |
| Its attires are costly  | Sells affordable polo attires. |
| It is a brand of fashion  | It is a real polo sports organization  |
Despite the differences, you can select your choice because of personal desires such as wearing clothes for luxury. Notably, Ralph Lauren is authentic and offers quality products in what they sell. Its modern designs are also of a real designer. 
Furthermore, Ralph Lauren is more established among the two brands. It is widely spoken for distributing classier clothes that enhance fashion rather than focusing on sports compared to its counterpart, US Polo Assn. 
Is Polo Ralph Lauren worth it?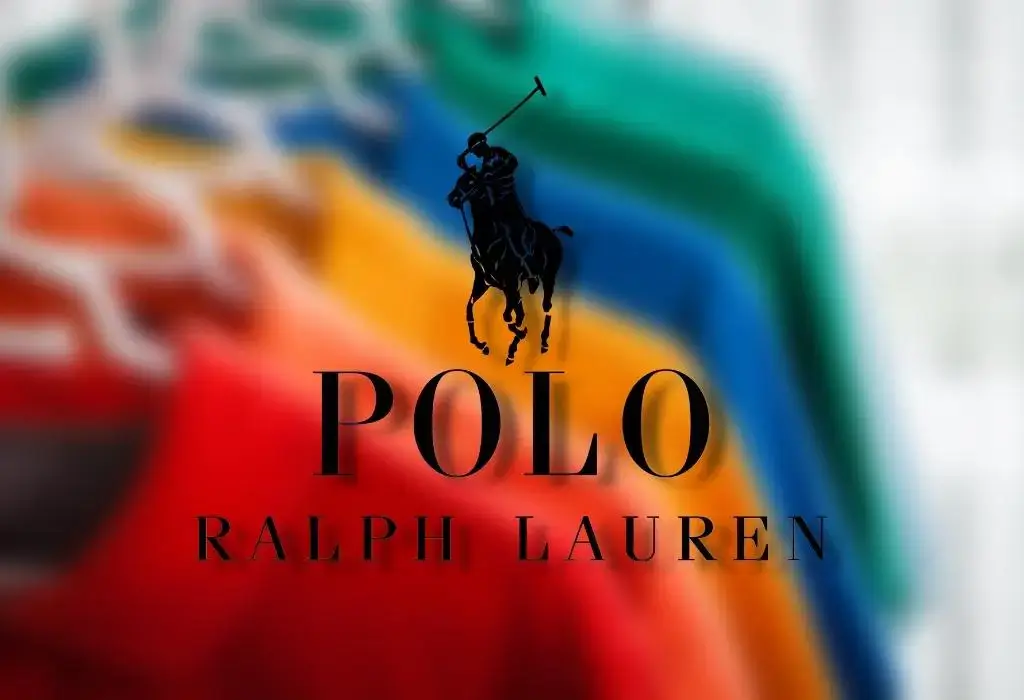 Many customers will consider Polo Ralph Lauren because of quality rather than price. However, US Polo Assn can be a cheaper alternative for a low-budget fashion for a polo sports enthusiast. Typically, Polo Ralph Lauren is worth it based on customers' reviews of their product experience. 
Moreover, it is also the best alternative when aiming for prestigious fashions from authentic designers. Contrary, US Polo Assn is not a designer brand and aims to market sports activities with clothing labels. US Polo Assn's quality is subpar, and you can invest in good quality clothes by purchasing from Polo Ralph Lauren.
Differentiating local and original Polo Ralph Lauren US T-shirts
Polo has acquired a brand name which has led to the production of fake products outside the company. Therefore, being keen to get the difference using these techniques can help you get real t-shirts as you shop.
Check out the logo
All Polo T-Shirts have labels. Fake ones will have a weak label, with a horse looking less healthy. A good t-shirt must have a logo with a horse appearing healthier and should be heavy.
Collar labels
All Ralph Lauren t-shirts have a label on the collar at the back but inside. The collar should be divided into two sections- a large one with a logo and a small protruding section on the right to display the size of the t-shirt. A t-shirt without these features is likely to be fake.
Stitching
Quality clothes have quality stitching, and so are Polo Ralph Lauren wears. You can easily distinguish between poor-quality stitches and premium-quality stitching by looking at the edges of the t-shirt. This should give you a hint about purchasing genuine wear. 
Buttons
Polo Ralph Lauren ensures t-shirt buttons are stitched with a cross representing an "X" on all their buttons. In addition, the stitching color of threads always resembles the color of the shirts.
Care label trademark
While fake t-shirts will also have care labels, Polo Ralph Lauren's labels always have an "R" as part of the label. It should also be near the bottom of the t-shirt with evenly spaced. 
Is US Polo Assn good?
Many prefer Polo Ralph Lauren, but US Polo Assn is an equally good and luxurious brand. First, it is relatively cheaper and produces t-shirts for polo sports enthusiasts. It has 277 stores around the globe dedicated to producing better clothing apparel.
It has also expanded its products from t-shirts to other accessories such as underwear, shoes, leather products, and men's and women's clothes. You can get your desired clothes by shopping in their shops, which makes it a good brand.
Polo Ralph Lauren's T-shirt durability
The brand has been around for many years, but the quality of its t-shirts is inconsistent. Usually, luxury, price, and quality go hand in hand. Many of their t-shirts will last for 5 to 8 years, while others will have an extended lifespan of 10 to 12 years. Some of their t-shirts are currently costly but have short-term durability compared to their ancient types. 
Identifying US Polo Assn original T-Shia from fake T-shirts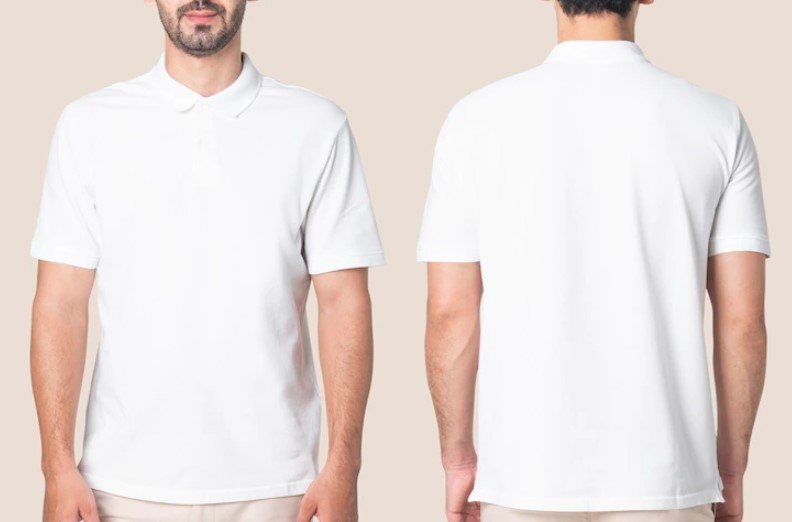 US Polo Assn produces quality t-shirts, but fake t-shirts are also in the market bearing their logo. Here are some guidelines when buying their t-shirts:
Logo
The t-shirts should bear their logo "US POLO ASSN" and "SINCE 1980." Both words must be capitalized. The best way to identify a fake t-shirt is to check the thickness of the letters U, N, and A. The first lines of these letters are always thicker, while the subsequent lines are thinner.
Removable label
The label should have the company's name and logo, but the catch here's the logo. It should have: the hoof and shoe of the first horse, and the first man should be white, respectively. Any t-shirt missing these features on the removable label is fake.
Is US Polo Assn fake?
Many people say that US Polo Assn is fake, which is not true. The company has continued to produce clothing over time and is licensed to conduct business. Thus clothing brand is under the custody of the United States Polo Association.
All revenue generated from clothes is meant to support polo players, both novices and veterans. It also aims to promote polo sport and deals with animal welfare. It's worth mentioning that the US Polo Assn is not fake. 
The significance of Ralph Lauren polo colors
It is good to know what each color means as you buy clothes from your favorite brand – Ralph Lauren Polo. Black emphasizes its core values and characteristics- simplicity, elegance, and classiness. However, it may be changed to suit the clothes' color but remains the logo's background color.
The horse on the logo signifies the preservation of the original and indigenous American history. In addition, it is also a symbol of courage, willpower, and authority. The white color contrast signifies loyalty, safety, and humility.
Frequently Asked Questions
What is Ralph Lauren worth?
The company has increasingly become popular and extended its boundaries to over 200 countries. Currently, it's worth $2 billion but still has an annual increase as it expands its boundaries. Its net worth is expected to increase over the years due to its constant production of clothes with the latest trends and fashion designs.
Why Ralph Lauren is costly while US Polo Assn is cheap?
Ralph Lauren values quality and is more famous than US Polo Assn. They take advantage of this, and you will find that its products tend to be more expensive, but still, many people will love shopping at Ralph Lauren. Ralph Lauren had dominated the market, and US Polo Assn had to reduce the price to fit in. Both brands compete with similar buyers, and US Polo Assn has to cut costs to get more customers.
Are Polo Ralph Lauren and US Polo Assn related?
The two brands are not related. US Polo Assn mainly deals with sports while their competitor Polo Ralph Lauren is in business. Although both companies supply clothes of different fashions to different countries, they are not related. Their logos seem to be similar, but there is no relationship between them.
Final Words!
Polo Ralph Lauren and US Polo Assn are good brands. All of them are better but have slight price differences. While Polo Ralph Lauren is better for quality, US Polo Assn is better for low prices and sports enthusiasts. Checking out for quality clothes from both brands is always a good way to avoid getting fake products.
References:
https://en.wikipedia.org/wiki/Roof_tiles
https://www.mordorintelligence.com/industry-reports/europe-roofing-tiles-market
Emma is a graduate of Domestic Science or Family and Consumer Sciences (Home Economics) from the University of Wisconsin. She has 7 years of experience Working with the strategic section of BestBuy and now writing full-time for Homeeon.
From Managing the Home, Interiors, Cleaning, and Exteriors to Gardening and everything about Making A Home Liveable – is her passion and this Homeeon is the result of this.
Emma loves decorating her home with the best stuff found online. She cares about quality over anything and writes reviews about them here in Homeeon. Get in touch with her over Pinterest.
Keep reading her blogs.