Last Updated on July 26, 2023 By Emma W. Thomas
The cost of renting a single bedroom in the USA varies significantly based on location and property type. On average, you can expect to pay between $500 to $2,000 per month. Major cities and coastal areas tend to have higher rental prices compared to rural or less densely populated regions.
The Average Rent For A One-Bedroom Apartment Per Month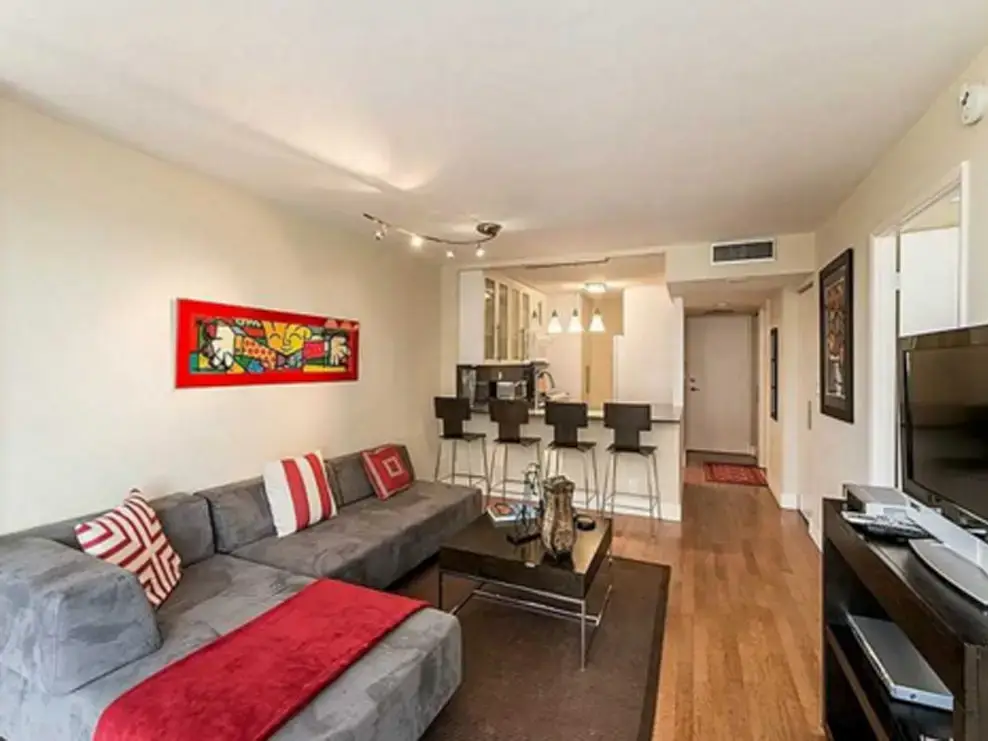 | | |
| --- | --- |
| Location | Cost Of Rent Per Month (In US Dollars) |
| New York | 2,400 |
| Conyers, Georgia | 1,000 |
| Manhattan, Kansas | 600 |
The cost of rent will also vary depending on the amenities available in a state or community. For example, if there are fitness rooms, a clubhouse, or a pool, you will likely pay more than where these facilities are missing. Houses near water, such as in beach or coastal areas, will also cost more than inland locations. 
Depending on the definition of a single bedroom and the utilities included, the rent could also vary for example;
| | |
| --- | --- |
| Type Of House | Rent Per Month |
| Single bedroom in a shared apartment | Between $350 – $850 ( may include utilities) |
| A boarding house (A house with around ten bedrooms to rent) | $250 – $550  |
| Unshared one-bedroom apartment with no utilities (a single unit) | $750 – $1500 |
Factors That Influence Rental Rates
Several factors influence the cost of renting a property. These factors include;
Location
The cost of renting a house may be higher or lower depending on where it is located. If a property is located near major towns, beaches, or coastal areas, it will be more expensive to rent than in rural areas. Properties near colleges and schools have a greater demand in the market, and they, therefore, have higher rental rates.
Amenities Included
Some houses have amenities like electricity, hot water, among others. Such kinds of homes will attract higher rent than those without such services. Some apartments may also have fitness rooms, pools, or clubhouses, making their renting price more than others. Those with access to laundry and dishwashing facilities will also ask for higher rents than those without. 
If Pets Are Accepted
Houses in which pets are allowed have higher rent rates than others. Having pets around is likely to cause damage to the property, and the landlord may charge more to compensate for the risk. A tenant may also be asked to pay for a pet deposit and follow some restrictions, such as having small breeds only. 
Minimum Lease Requirements
Rental properties with shorter leases have higher rental rates than those with longer lease periods. Tenants signing for longer leases may request the property owner to adjust the rental rates downwards. 
Infrastructure
Infrastructure projects such as new transportation services and hospitals may affect rental rates. Such projects may cause the price of properties to go up since they will attract more people to the area. Higher demand for the properties means higher prices on rent. 
What Is A Single One-Bedroom?
A single one-bedroom is aimed at accommodating one bed whose occupancy is a single person. This bedroom is normally 75.35 square feet (7.0 square meters), with a minimum width of 7 feet 1 inch (2.15 meters). 
Common Types Of Apartments In The USA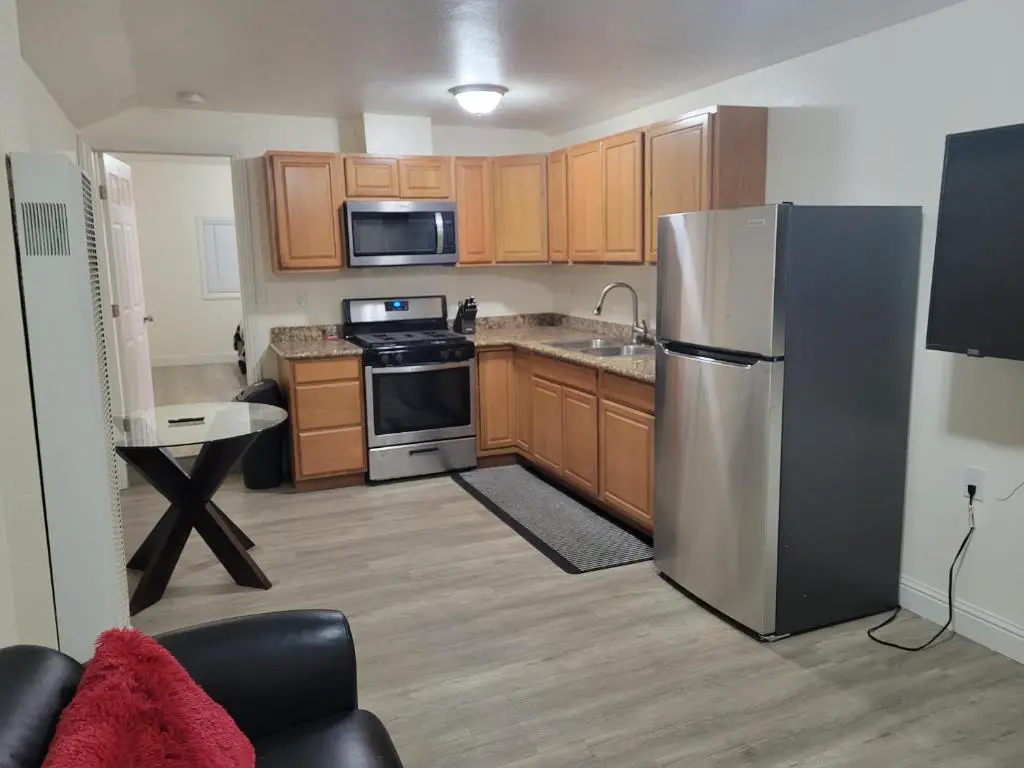 There are various types of apartments in the USA that you choose from, depending on your choice of neighborhood and price range. The rent per month varies according to the kind of house that one desires. These homes include;
Studio Apartments
A studio apartment refers to a single room with a full-size bathroom and a kitchen. Studio apartments are divided into two categories, i.e., alcove and convertible studios;
Alcove studio; This house is similar to a regular studio but has an L-shaped partitioning in the living space. Its shape helps to create the perception of an extra room, making it suitable for use as a sleeping area. 
Convertible studio; This type of room is large, and one can convert it into a bedroom by building a wall.
Loft Apartments
A loft is a big single room with high ceilings that exist in commercial buildings. These rooms are normally renovated and converted into residential apartment units. 
Flex (Convertible Apartments)
A Flex is an apartment that is large enough to be converted into an extra bedroom. For example, a large one-bedroom apartment has a lot of space and can be divided by a wall to create another bedroom. Such an apartment can be presented for rent as a two-bedroom flex. 
A tenant needs to determine the terms of subdividing the apartments since some do not allow partitioning with drywall. Some homeowners may also charge extra when one uses drywalls. 
Garden Apartments
A garden apartment is usually on the ground floor (though it can also be in the basement), and it accesses a backyard. These apartments may have a problem with pests and security since they are partially underground. 
Junior One-Bedroom
This type of house is slightly different from a studio apartment since it usually comprises a separate sleeping space. 
Duplex Or Triplex Apartment
These apartments have two or three levels respectively. Tenants can use the 2nd and 3rd floor as sleeping quarters only.
Railroad Apartments
These apartments are found in older and smaller buildings, and they have a straight floor plan hence, the name. Three or four rooms are usually connected with no hallway to form a thin and long rectangle. The bedrooms can either be in the center or on either side. 
Conclusion 
Several factors affect the amount of rent that one pays for a single bedroom in the USA. The rental rate may be higher or lower depending on the location, the type of house, amenities included, among other factors. A place near major cities with amenities such as schools or hospitals is likely to attract more people than rural areas.
References:
https://www.talktomira.com/post/how-much-does-it-cost-to-rent-a-1-bedroom-apartment-in-2022
https://www.rentcafe.com/average-rent-market-trends/us/
Emma is a graduate of Domestic Science or Family and Consumer Sciences (Home Economics) from the University of Wisconsin. She has 7 years of experience Working with the strategic section of BestBuy and now writing full-time for Homeeon.
From Managing the Home, Interiors, Cleaning, and Exteriors to Gardening and everything about Making A Home Liveable – is her passion and this Homeeon is the result of this.
Emma loves decorating her home with the best stuff found online. She cares about quality over anything and writes reviews about them here in Homeeon. Get in touch with her over Pinterest.
Keep reading her blogs.