Last Updated on July 26, 2023 By Emma W. Thomas
Building a house for under $10,000 requires careful planning and cost-cutting measures. Consider using recycled or salvaged materials, simple designs, and doing some construction work yourself. Opt for affordable materials like pallet wood, cob, or straw bales. However, building costs can vary based on location and regulations.
How Can You Build A House With A 10k Budget?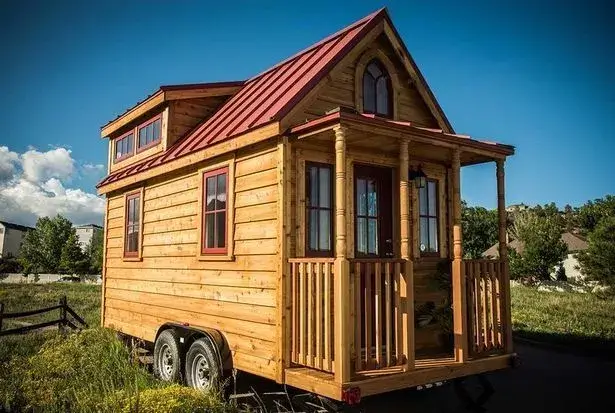 Having adequate information about the type of house is the first thing you need to know, especially when on a tight budget. Below are some guidelines you need to put up a home for 10k or on a low budget;
Adequate Planning
You do not wake up and decide you want a house that must be constructed at a budget of ten thousand or less. You need to have a big plan and decide on what is basic and luxurious. What is required and what is not? Making plans under such a budget will require a list of the absolute necessities and things that can come later to avoid blowouts on your budget. For instance, at a budget of 10k, you can do away with some furnishings, lights, fittings, and floor coverings.
Consider using cheaper fittings such as floor coverings and furnishings that can be replaced once the house is built and finances have improved. Some things like floor coverings and light fitting are better if foregone to save for more important things needed in house construction. You can also decide to go for readily available ones, such as choosing a wooden floor if your living location has wood or bamboo.
Making Frim Decisions
Making and sticking to firm decisions helps you avoid delays and extra costs. Having a clear mind on what you want in your house gives you the drive to get what is necessary, hence preventing miscellaneous items not included in the list. It also helps prevent unnecessary alterations, which costs not only your money but also time. A single alteration in any building plan translates to extra costs that may not align with your budget.
Going Green
If you are on a low and tight budget like 10k, you need to consider the cheapest options you get, such as going green. It involves taking advantage of the free and natural sources of raw materials and energy to keep your home energy efficient throughout. Some realistic strategies include harnessing natural light by using a well-designed roofing plan and using low-energy light fittings. You can also consider using solar or wind as your source of energy.
Cut On Labor Cost
Most people prefer building a house themselves with the help of friends and family to cut labor costs. Construction labor alone accounts for over 20% of building costs, and having it out of the budget is a big save. Even though it will affect the house design of your choice, especially if you are not a professional, it is worth the keep when under a tight budget as low as 10k.
Maintain A Simple Geometry House
One sure way to cut on a budget for your house construction is to maintain the design as simple as possible. A simple design translates to fewer materials, labor, and overall cost, which you need if your house construction budget is below 10k. In addition, a simple house geometry has fewer junctions, curves, and complexities, making it easy even for a non-professional to put up the materials together in the right places.
Go Small
It is the surest way to maintain a low construction budget. A small house translates to fewer materials used and labor costs. Additionally, it is cheaper to maintain a smaller home for heating and cooling than larger ones. 
Which Are The Cheapest House Types You Can Build For Under 10k?
Generally, a small and simpler house is easy and cheaper to build as it involves less labor and maintenance cost. Some of the house types that are cheaper to build include;
Tiny Houses
A tiny house is one considered to be less than 100 by 400 square footage in size and is typically the cheapest. You will likely build one with even as low as $8000 with the sources of the right materials and with no labor costs. You must have good organization skills to avoid having cabinetry and other custom fixtures that are likely to cost you more. Some municipalities do not allow people to live in tiny houses as they are considered unfit hence they have some restrictions.
Container Houses
In the united states, you can have a shipping container home for less than ten thousand dollars even though more basic ones go for even over $100,000. Shipping container homes have become a growing trend since they are affordable and safe. When on a tight budget, you can have a container and use curtains instead of having one designed and built offsite by professionals. Doing it yourself is cheaper and will be done to your liking.
Which Materials Are The Cheapest To Build A House Under 10k?
Other than labor costs, materials take up most of the building costs. When on a low budget, you should consider going for the cheapest materials, but you should also consider the ones that hold up for longer. Some of the most affordable building materials include;
Concrete Sheets
 These are a mixture of cement and cellulose fiber, which are compressed to form flat boards. They are mostly used as replacements for drywall or as floor underlays. When on a tight budget, you can use them as flooring.
Reclaimed Wood
Many people have used good quality reclaimed wood pieces from other projects such as from old deserted warehouses and barns to construct their houses. If well maintained by preventing insects from feeding on wood, it is a firm and good cheap material for house construction.
Used Bricks
 Bricks are strong and firm, and if you have your heart set to use bricks, you can buy used ones at a lower price and use them for your house walls.
Corrugated Metal
 You can use them to serve as interior walls instead of using curtains. In addition, they are stronger and provide more privacy options.
Which Are The Most Expensive Parts When Building A Budget-Tight House?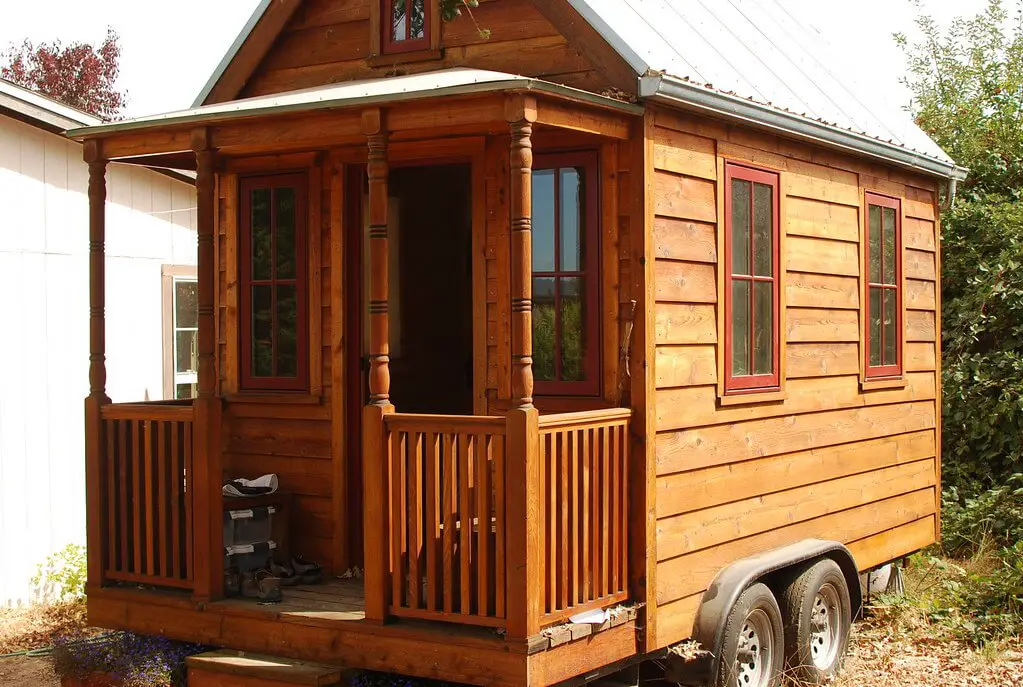 When building a house, you need to understand the cost breakdown and the parts that tend to be more expensive than others. Doing this helps you decide on the material types to use on different parts of the house to cut costs where possible. To remain within the budget when building, you have to stick to your decisions as a small change is likely to cause additional charges. Some of the most expensive parts when building a house include;
Framing
It is the most expensive part of building any house type, and their prices can be difficult to predict. Some of the guidelines that can help frame costs are size, type, materials, and labor. When on a low budget, some things are unnecessary and can be skipped. For instance, you can go for a flat roof to avoid framing labor and material costs. A smaller house will also attract less framing costs as it is less complex and fewer materials are required.
The Foundation
Some of the most common determinants of foundation prices are location and type of foundation. For example, slab foundations are the cheapest and simplest, whereas basement and perimeter foundations are the most expensive. However, on a budget of less than 10k, it is unnecessary to have one since it would be easier to go for a ready-made shipment container home that costs less than a simple slab foundation which costs over $20k for a small house.
Roofing
The roof type and size you decide to use on your house will determine the roofing cost. There are many different roofing shingles, with each having varying prices. Asphalt shingles are the most common and also the cheapest. They are light and very easy to install, making them the best option for a person building a house on a low budget.
Flooring
It is another part of a house that is among the most expensive. However, you can forego flooring options, especially when on a tight budget. Alternatively, you can go for natural flooring options such as wood, and if in an area where bamboo is readily available, they make the best choice. But, flooring costs can have a tremendous increase in your building costs, and you should be very mindful of the flooring type you choose.
Conclusion
Building a house at a budget of under $10k will depend on where you live and the available materials. In some places such as Hawaii, land and new houses constructions are very expensive. At a low budget, you have to decide on what is basic and what you can forego. Some building options are too costly to consider, whereas there are cheaper alternatives that you can go for. For instance, instead of having a professional constructor, you can ask for help from friends and build a house yourself.
References:
https://www.thewaywardhome.com/tiny-house-kits-under-10000/
https://www.thetravel.com/22-tiny-houses-under-10000-that-show-us-why-living-off-the-grid-is-better/
Emma is a graduate of Domestic Science or Family and Consumer Sciences (Home Economics) from the University of Wisconsin. She has 7 years of experience Working with the strategic section of BestBuy and now writing full-time for Homeeon.
From Managing the Home, Interiors, Cleaning, and Exteriors to Gardening and everything about Making A Home Liveable – is her passion and this Homeeon is the result of this.
Emma loves decorating her home with the best stuff found online. She cares about quality over anything and writes reviews about them here in Homeeon. Get in touch with her over Pinterest.
Keep reading her blogs.