Most people consider studio apartments the 'bare minimum' for living in an area, making them have a high demand. Landlords price studio apartments higher than one-bedroom units since they use more appliances and require more repairs. Studio apartments are also mostly found in high-end areas making them more expensive. 
Some landlords may price the studio apartments highly to deter low-income earners from living in certain regions. 
This article highlights factors that make studio apartments so expensive, areas where studios are cheaper than one-bedroom units, factors to consider when looking for a studio, and steps to renting an apartment. Read on!
Factors That Make Studio Apartments Expensive?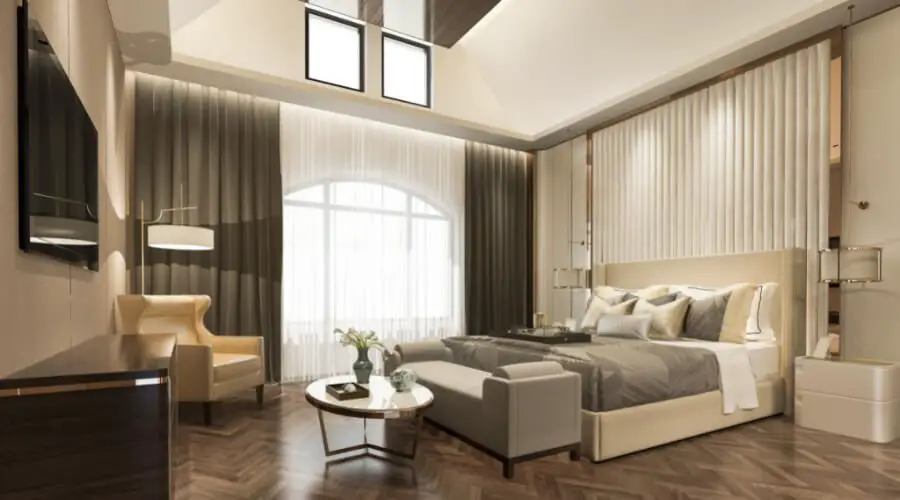 A studio apartment could be more expensive than one bedroom due to various reasons, including;
Higher Demand
Studio apartments could be in high demand than one bedroom since most people don't like extra space. Most young people and first-time renters look for a small place to rest their heads, and a studio apartment is a go-to option for them. 
Most Studio Apartments Have New Upgrades.
A landlord may upgrade the studio apartment during renovations which may not be the case with other units. These new upgrades will make the rent higher than that of one or two bedrooms. 
Studio Apartments May Be For A Certain Class Of People
Some landlords may price studios highly to bar people with tight budgets from getting attracted to them. They will, therefore, lower the one-bedroom unit's rent to make sure they attract more people than the studios. 
How Do Studios And 1-Bedroom Units Compare In Rents In Different Cities?
The following table compares rent prices for studios and one-bedroom apartments in different cities.
| | | |
| --- | --- | --- |
| City | Studio (rent in $) | One bedroom (rent in $) |
| Columbus, OH | 1,138 | 1,130 |
| Charlotte, NC | 1,369 | 1,323 |
| Baton Rouge, LA | 1,007 | 966 |
| Fort Worth. TX | 1,354 | 1,289 |
| Nashville, TN | 1,880 | 1,779 |
| Memphis, TN | 1,026 | 955 |
| Durham, NC | 1,389 | 1,268 |
| Raleigh, NC | 1,391 | 1,197 |
| Long Beach, CA | 2,232 | 1,908 |
| Irving, TX | 1,864 | 1,475 |
Factors That Influence The Price Of Studio Apartments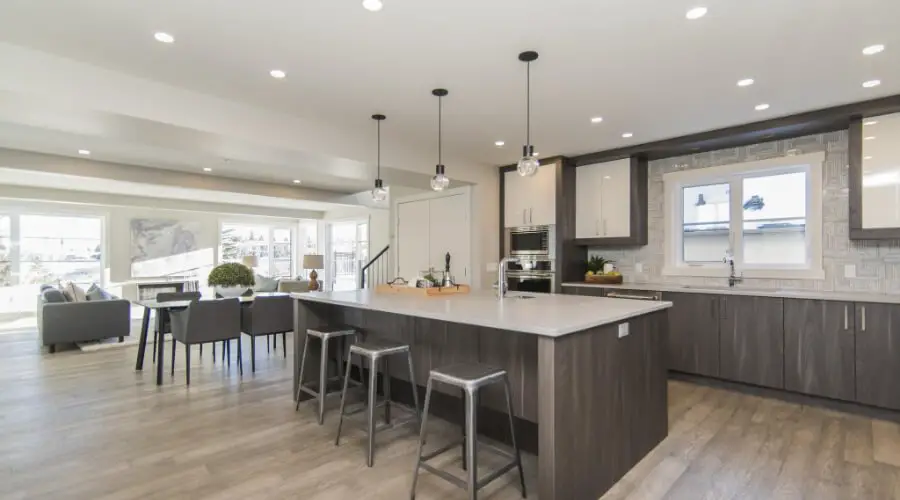 Several factors influence the pricing of studio apartments in different places. These factors include;
 Proximity To Crucial Services
The nearness of an apartment to essential services such as hospitals, schools, businesses, banks, and entertainment play a crucial role in determining rent. Those apartments that are near these places are more expensive than those that are far. Being near major services gives one the convenience of not traveling far, contributing to high rent.
Region
Depending on where the studio apartment is located, its rent could be high or low. For example, in a city with a higher demand for space, the rent will be higher than in the suburbs. 
Available Amenities
A studio apartment comes with more amenities than one bedroom, which makes the price soar up. Such amenities may include; air conditioning, access to a pool, a fitness center, and a balcony or patio space. Expect to pay more depending on the number of amenities available in the studio you are renting. 
Size
The size of living space also plays a significant role in determining rent. Although a studio combines the living area, bedroom, kitchen, and bathroom in a single room, some have more space than others. Depending on the amount of space, the rent may be high or low. 
Which Is Better Between A Studio And A One-Bedroom Apartment?
Several factors come to play when choosing between a studio and a one-bedroom apartment, including;
Cost
While it may be cheaper to rent a studio than a one-bedroom unit, it is necessary to compare the square footage against the price. A 1-bedroom apartment could be more expensive depending on the location and luxury, but the extra space could be worth it. But, if you aim to save a few bucks on rent, then going for a studio is the best option.
Number Of Occupants
You can choose between a 1-bedroom apartment or a studio depending on the number of people to live in the space. For example, living in a larger space is more convenient if you are two than in a cramped space offered by a studio. You will get more storage, comfort, and living area in a one-bedroom unit.
Your Lifestyle
The kind of life you desire will also play a great role in choosing between a studio and a one-bedroom unit.  If you are the kind that loves hosting guests in your place, a studio may not be sufficient. Your guests may not be comfortable in a limited space that serves as the bed and living area. 
A 1-bedroom apartment will also give you the flexibility of buying different appliances, redecorating, and entertainment. You cannot get all this luxury in a studio apartment. 
Area
If you are selective about living in, you may consider renting a studio instead of a one-bedroom house. It is easier to get a studio apartment in high-end areas at an affordable cost than one bedroom. 
Working From Home
If you work from home most of the time, you may not be comfortable using the same space as sleeping, eating, working, and relaxing. A studio apartment will not give you the flexibility to balance your work and other activities. A one-bedroom unit will allow you to set up a working space, somewhere to relax and exercise at your convenience. 
What Are The Steps To Finding A Studio Apartment?
Finding your desired rental space could be challenging, more so if it is the first time. But, the following steps are helpful;
Decide Your Budget
When looking for an apartment, it is necessary that you first determine the amount you are comfortable spending. It would help if you remembered that your rent needs not to be more than 30% of your gross income. 
Determine The Amenities You Want
Most studio apartments come packed with several amenities despite their small size. It would help to decide which of these amenities you want to be included in your studio apartment before looking for one. You can choose to have natural lighting, adequate cooking space, efficient washing and drying machine. 
Consider Your Mode Of Transport To Work.
Your mode of transport to work will also play a significant role when choosing where to rent. Since most studios are found in the hearts of major cities, you may consider using public transport while commuting to work. It is important to look for an apartment that is accessible with the best route that will help you save on time. 
Compare Different Areas
After determining your budget, mode of transport, and the amenities you want to have, it is now high time that you take a tour to the different places. Compare different studios and look for one in the best condition. Ensure that the door hinges, windows, taps, and other fixtures are working properly. You can ask the landlord or property managers to clarify anything that may not be clear to you before making a final decision. 
It is important when looking for apartments that you concentrate your search on trusted and reputable sites to avoid scammers. 
Applying For The Studio Apartment
Applying for a studio apartment is no different from other rental applications. You will need to fill out an application form, whether online or physically. Be sure to provide the correct information about your income, employment, rental history, and other relevant details. You may also be required to give consent for a credit and background check for the potential landlord to do a screening. 
Making Payment
Once your application has been approved and you are satisfied with the apartment, it is time to make the payments. Be sure to confirm with the landlord the payment method and how much you need to pay. But, you must avoid money-wiring services or the use of cash since this could expose you to scammers. 
Moving In
Unless some issues need to be fixed in the studio apartment of your choice, you can agree with the landlord to move in immediately after paying. If there are any repairs or renovations to be made, you can also agree with the landlord on how much time you will wait before occupying the space. make sure to point out to them what you need to be fixed.
Can Two People Live In The Same Studio Apartment?
Yes. Two people can live in the same studio apartment, but only one will sign the contract. The second person will live as a permitted guest and pay rent through the main person (responsible tenant). Two or more people can live together in a studio apartment but, it is important to know that your privacy will be compromised. It is thus necessary to think about your comfort and privacy before you can decide to co-share a studio apartment. 
Conclusion
Studio apartments are so expensive because they have more amenities than a one-bedroom. They may also need more repairs and renovations as compared to others. You can decide to have a roommate to share the rental cost with but, this will compromise your privacy.