One of the common questions that have been popping out recently is whether ceramic bowls are oven-safe or not, so the answer to this query is-
No, not all ceramic bowls are oven-safe, until and unless you buy specifically oven-safe ceramic bowls or it is written on the bottom of the bowl. Especially the ones that are painted are not at all oven-safe, so before you put your bowl into the oven, make sure to check the bottom.
But just knowing whether ceramic bowls are safe in the oven is not enough; you need to know a few more things about the ceramic bowls, which we will discuss below.
Firstly, what are Ceramic Bowls? If you know how ceramic bowls are made, you will be easier to understand whether it is oven-proof. Ceramic bowls are generally made of clay, powders, and earthen elements.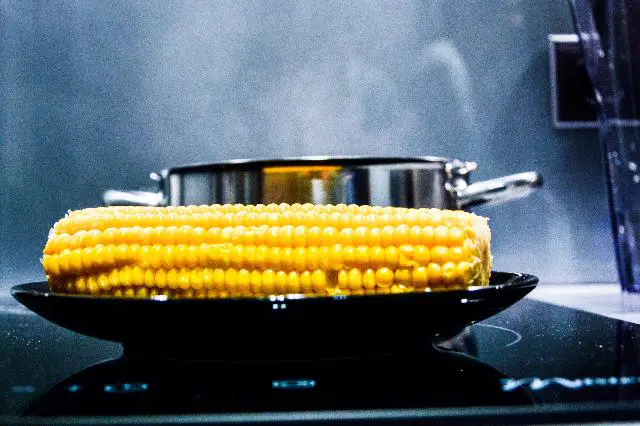 Ceramics bowls have a classy finish and help you heat your food quickly and that's why ceramic bowls are used by most households now a day. Due to today's fast-paced life where people don't have the time to cook or heat the food by the conventional methods, so for their fast life, ceramic bowls prove to be the night in shining armor. Though not all ceramics are heat resistant, most of them are heat resistant, and since they are made of raw materials like tiles and bricks, which are known to hold up against high temperature, especially the all-new advanced ceramics that bear a lot higher temperature. 
What Happens When You Put Ceramics To Oven?
Since you have come to know the basics of ceramic bowls now you need to know a few things in detail too, so here they are:
1. Reaction To Thermal Heat/Shock
One of the essential things that you must bear in mind before you put away your ceramic bowls in an oven or microwave oven is that they are prone to expand in size under heat. If the bowl you are using is not heat resistant, then there is a possible chance that it will crack or break once you take your bowl out of the heat. 
Even the bowls that claim to be oven-proof have a specific ability to withstand heat; though they can handle up to 3000 Fahrenheit still, there remains a chance that they might crack when taken off the heat.  And once it gets broken, it ruins the look of your beautiful ceramic bowl, but it also makes it hard to clean and you can no longer keep food in it or use it to heat food. 
Many of us might not know that the crack on the ceramic bowl becomes the home for many bacteria, which then causes a harmful reaction the moment you put food in it. 
2. Look Out For The Proper Ceramic Bowls
If you are planning to buy a new set of ceramic bowls, make sure you go through the stuff you are looking for. If you search correctly, you will see that there are different kinds of bowls for further use. 
There is a different kind of ceramic bowl for preparing the batter of cakes and another type for heating foods in the oven or microwave oven. You must keep in mind while buying ceramic bowls that do not compromise with the price; if required, they spend a little more than usual but try to purchase bowls of brands like Feldspar. 
You will see that there are brands sold at lower prices and yet claim to be oven heatproof, but I would suggest not to take such risks instead and go for brands that are well known for their heatproof ceramic bowls.
3. Temperatures To Be Aware Of 
Now, just because your ceramic cookware says that it is oven-proof, you can't allow it to sit in the heat for hours. Despite being heatproof, there's a certain amount of heat ceramic cookware can handle. If you allow your cookware to be at a temperature anywhere around 226 degrees Celsius (439 Fahrenheit) to 573 degrees Celsius (1063 Fahrenheit), then there's a high chance that your ceramic cookware will develop cracks. So you cannot catch a break even when you are using ceramics that claim to be heatproof.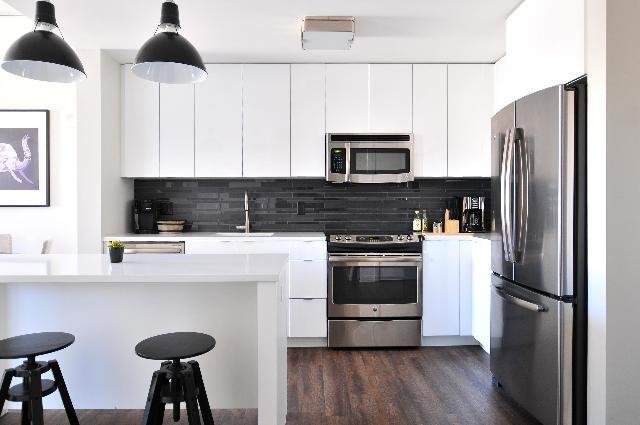 Do The Check Before you put Bowel into Oven
Though ceramics can withstand a certain amount, not all ceramics are heat-prone. So it is always advisable that before you put in the bowl in oven or microwave ovens check the bottom for the warning that whether it is oven proof or not, if it is oven safe then you can jolly well put it in the oven but if it is not then I would advise you not to put it in the oven. If you put the bowl in any way, then there's a high chance that your favorite ceramic bowl will come out of the oven damaged! 
There is one more thing that you could do if you are confused that whether the ceramic bowl set you brought or the set given by your granny is oven safe or not; if you see the mark of brands like Corningware or Pyrex, then be assured that they are oven-safe or if it is any other brands then all you can do is dig in some research and get to know that whether their materials are heatproof or not.
Is There A Chance That Ceramics Burst In The Oven? 
This is a FAQ (frequently asked question) by many. No, they do not burst or explode, but they get severely damaged and develop cracks. So, before you go ahead and put your ceramic cookware straight away in the oven, make sure that your ceramic cookware is at room temperature.
To sum up, you can use ceramic bowls in the oven only when they are 'oven proof'; otherwise, you would be taking a risk to ruin your cookware set! So if you keep the tips mentioned above in your mind, you are all good to go and can use the ceramic bowls without worrying whether it will crack up or not!