Last Updated on July 11, 2023 By Emma W. Thomas
MUJI and IKEA are both popular furniture and lifestyle brands, but they have distinct characteristics. MUJI, short for Mujirushi Ryohin, focuses on minimalism, simplicity, and functionality. Their products are known for their clean designs, natural materials, and emphasis on sustainability. While both brands offer affordable products, MUJI emphasizes minimalism and sustainability, while IKEA offers a broader range of styles and designs.
This article takes you through the fine details of MUJI as a brand, its brand story and strategy, how it compares to IKEA, and everything you need to know. Keep reading!
What makes MUJI unique?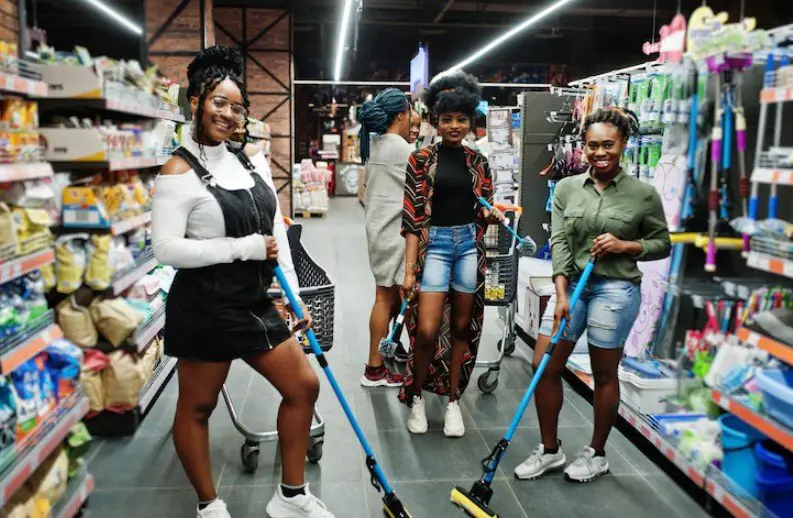 Muji is known for its emphasis on functional, quality design that depicts Japanese minimalism and aesthetics. The brand sells a wide variety of furniture, clothing, household consumer items, and food products at reasonable prices. The brand stands out for its minimalism and focus on products without giving attention to decorations and ornamentation.
When all other brands are working hard to stand out from their competitors by offering high-quality products and branding, there's MUJI, whose primary focus is on product quality and not on the branding aspect. 
Muji was launched in 1980 in Toshima-Ku, Tokyo, Japan when the Japanese consumers were very conscious of the brand. They were willing to pay higher for branded products, which led to an emergence of a large luxury market that made it almost a necessity to own exclusive products. Muji predicted a segment of the population would value affordability, quality, and functionality over any branding or marketing hype, and they catered to that market segment. 
MUJI's Brand story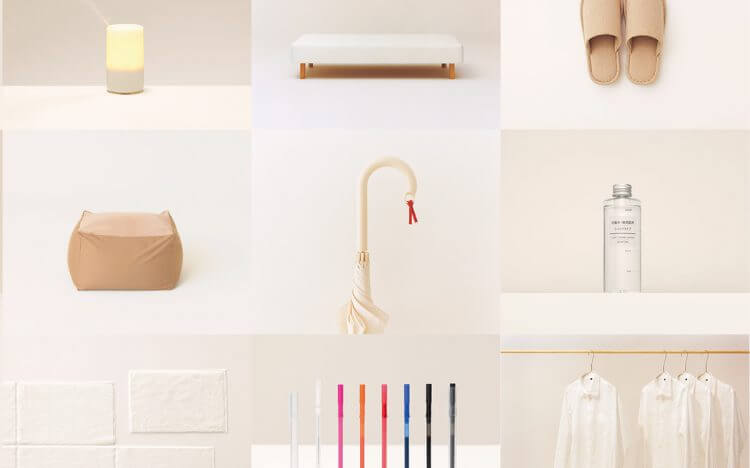 MUJI has made a name for itself in Japan and worldwide for its minimalistic approach. The retail company sells clothing, furniture, household consumer items, and food products at a reasonable price.
MUJI's primary focus is on the product. That's why there's not much emphasis on branding or unnecessary decoration. Their minimalistic approach is apparent from their logo to store design and packaging. MUJI is also hinted to be the inspiration for the current "Marie Kondo" trend of decluttering and keeping organized.
Are you curious to know how the brand came to be? Muji started as a product brand in the Seiyu supermarket chain in Japan. At that time, it had 31 food and nine household products; its product range was designed to offer cheap but quality products. Their original range was focused on saving the consumer money; their products were wrapped in clear cellophane, with plain brown paper labels and red writing.
They achieved their affordability by saving costs using unconventional methods. While other brands and shops only sold the perfect food items such as straight spaghetti and dried shiitake mushrooms, Muji packaged the ends and sold them at a more affordable price. This emphasis on waste reduction and recycling set the brand apart.
Muji has over 970 stores in 31 countries worldwide; 479 are in Japan, 42 in Europe, and 19 stores in the USA and Canada. They have a range of over 7000 products that range from clothing to household items, food, and even houses. All their products are designed to be long-lasting or durable, multi-functional, simple, neutral, and improve the overall home experience.
What is MUJIs brand strategy?
The company's brand strategy is the "no-brand" strategy that appeals to customers who want a new option from the traditional branded products. They keep branding to a bare minimum with limited natural colors that are aesthetically pleasing.
Some of the factors that have contributed to the success of the brand include:
Minimalistic design
They have leveraged digital platforms by developing an app that drives in-store traffic and promotes brand communications.
The brand has consistently provided functional products that offer value for money to consumers.
Its brand communication entails making its anti-brand identity known, a pleasant shopping experience, and word-of-mouth advertising.
Collaborations- MUJI collaborates with numerous brands to emphasize its identity as a universal and straightforward brand. MUJI has collaborated with brands such as Nissan, Lego, and Merci. 
MUJI vs. IKEA: Differences Explained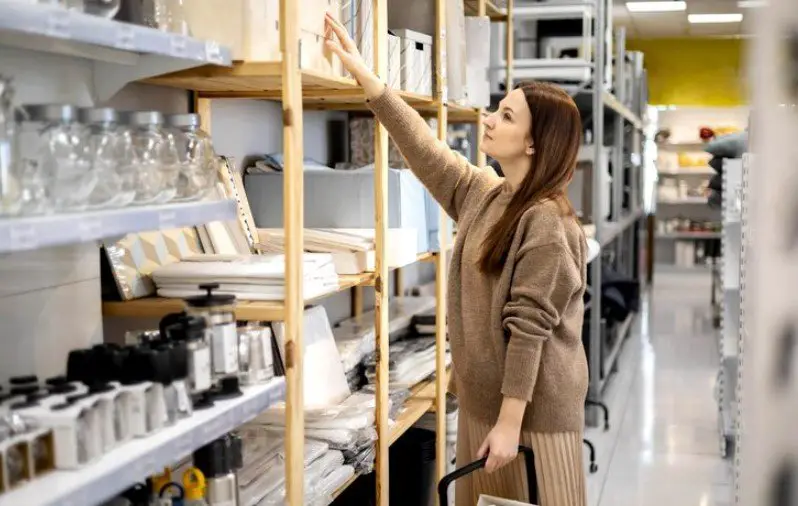 Most people find IKEA and MUJI remarkably similar because of their simplicity and functionality, but these brands have striking differences. Before we look into the differences between the brands, let's glance at IKEA's brand overview. 
IKEAs brand story 
 IKEA was launched in 1943 in Sweden, and it is headquartered in Delft, Netherlands. The company designs and sells home accessories, kitchen appliances, goods and services, and ready-to-assemble furniture.
IKEA has been the world's largest furniture retailer since 2008; the brand is known for its modernist designs on furniture and appliances. Their interior design is synonymous with eco-friendly simplicity. One of the main similarities between MUJI and IKEA has to be the minimalistic aesthetic and functionality of their products. IKEA also focuses on making its products low-cost and environmentally friendly.
Now that we understand both brands, let's have a look at their differences:
Difference between IKEA and MUJI 
| | | |
| --- | --- | --- |
| Aspect | IKEA | MUJI |
| Design | Modern, diverse styles, often bold and colorful | Minimalistic, simple, and clean designs with a focus on simplicity |
| Product Range | Extensive range of furniture, home decor, and accessories | Wide range of products including furniture, clothing, and stationery |
| Price Range | Affordable with options for different budgets | Generally higher-priced, reflecting quality and craftsmanship |
| Assembly | Flat-pack furniture, often requiring assembly | Ready-made and assembled products |
| Store Experience | Large showrooms with a wide variety of displays | A more serene and minimalistic shopping experience |
| Brand Identity | Known for offering trendy and affordable solutions | Focuses on simplicity, functionality, and a minimalist lifestyle |
From the table, you can tell that MUJI and IKEA have a lot of differences even though they share the same concept of minimalism. IKEA is known worldwide because of its affordability and uniqueness. Almost everyone has heard of their ready assemble furniture, if not their shop-by-room concept.
 On the other hand, MUJI is not as famous, which could be attributed to their no-brand strategy or that they have very few stores in the US. Suppose you are into minimalistic and modern styles, whether Japanese or Scandinavian, look into both stores to find something that works for you. One common thing with both brands is their affordability and functionality, so you can't go wrong with either brand.
Frequently asked questions 
Is MUJI a good brand?
Yes, Muji makes durable, functional, high-quality products that never run out of style. Their minimalist design also makes them fit in different settings and serve various purposes.
What does MUJI stand for?
MUJI in full is Mujirushi Ryohin, a Japanese word that translates to no-brand, quality goods. The company offers a variety of products that are not branded for aesthetic purposes and also because the brand focuses more on the product than branding. MUJI is founded on three core principles: careful material selection, streamlining processes, and simplifying packages.
Why is MUJI overpriced?
MUJI has some of the most affordable products on its lineup, but there are more expensive outside Japan due to tariffs and taxes. MUJI also looks expensive due to the emergence of Chinese competitors that offer the same aesthetic and concept for only a fraction of MUJIs price.
Is MUJI zero waste?
 MUJI focuses on being environmentally friendly by eliminating waste in all processes to give customers what they need in the form that they need.
Final word
MUJI and IKEA are both big names in contemporary lifestyle design, and both brands are known for simplicity, functionality, and ornament-free tools and furniture. They may appear to have similarities, but the brands are very different. Japanese Zen and minimalistic lifestyle inspire MUJIs style while IKEAs gets its inspiration from Scandinavian minimalism.
IKEA has a broader range of products than MUJI, and its also more available and easily accessible in the US. If you want furniture and other home stuff on a budget, IKEA is the place to go. If you are looking for exceptional quality and durability and don't mind much about the price, you will be more comfortable shopping at MUJI. We hope you can now confidently differentiate these brands and visit them if you are yet to.
References:
https://martinroll.com/resources/articles/strategy/muji-the-global-strategy-behind-the-japanese-no-brand-brand/
https://www.muji.com/us/feature/whatismuji/
Emma is a graduate of Domestic Science or Family and Consumer Sciences (Home Economics) from the University of Wisconsin. She has 7 years of experience Working with the strategic section of BestBuy and now writing full-time for Homeeon.
From Managing the Home, Interiors, Cleaning, and Exteriors to Gardening and everything about Making A Home Liveable – is her passion and this Homeeon is the result of this.
Emma loves decorating her home with the best stuff found online. She cares about quality over anything and writes reviews about them here in Homeeon. Get in touch with her over Pinterest.
Keep reading her blogs.