Last Updated on July 20, 2023 By Emma W. Thomas
Garden attire refers to clothing suitable for outdoor activities in a garden or casual outdoor settings. Typically, it includes comfortable, lightweight fabrics to cope with the weather. For women, sundresses or skirts paired with breathable tops are common. Men often opt for khakis or shorts paired with a collared shirt. Footwear like sandals or sneakers is favored for walking on grass and gravel. Sun hats and sunglasses offer protection from the sun.
What Is The Difference Between Causal Garden Attire And Formal Garden Attire?
Casual garden attire for women comes in different forms. Some go for knee-high Wellington boots, a pair of jeans, heavy-duty gloves (not compulsory), a T-shirt, and a straw hat. They opt for flat shoes to ensure they do not sink into the lawn, as would be the case for spikey shoes. Bright and light floral dresses are the most common go-to options for casual garden attire.
 For men, they go for slacks and elegant shirts. Sometimes a sweater or a blazer is used to complement the look. On a casual garden occasion, men come in their sports coats or madras slacks. They also wear pants with golf balls printed on them. Khaki pants and shirts with funny prints are also an option to serve as casual garden attire. Most men prefer to go for a summer suit that can never be considered underdressed or overdressed.
Formal garden attires are less customized for both men and women. A suit and tie are usually the way to go for men, provided they are in the right pair of shoes. Cocktail dresses and a pair of flat shoes are the perfect combinations for women. Dresses can either be long or short, provided they are formal. Below is a simplified table of ideas for casual and formal garden attire;
| | | |
| --- | --- | --- |
| | Casual garden attire | Formal garden attire |
| Color  | Floral and printsAvoid animal prints | Plain and bright  |
| Cloth texture | Light and bright similar to beach suits | Any material will do provided it has the right color |
| Length(for ladies) | No specified length | It should be knee-high or long   |
| Customization and accessories | Accessories such as earrings and bracelets are unlimited. Attire customization is allowed. For example, men can wear formal pants and wear them slightly lower so that it appears casual. | Limited use of accessories. Anklets and excess bracelets are not allowed A little bit of customization can be applied, such as doing away with the tie for men |
How Can You Achieve Men's Casual Garden Attires?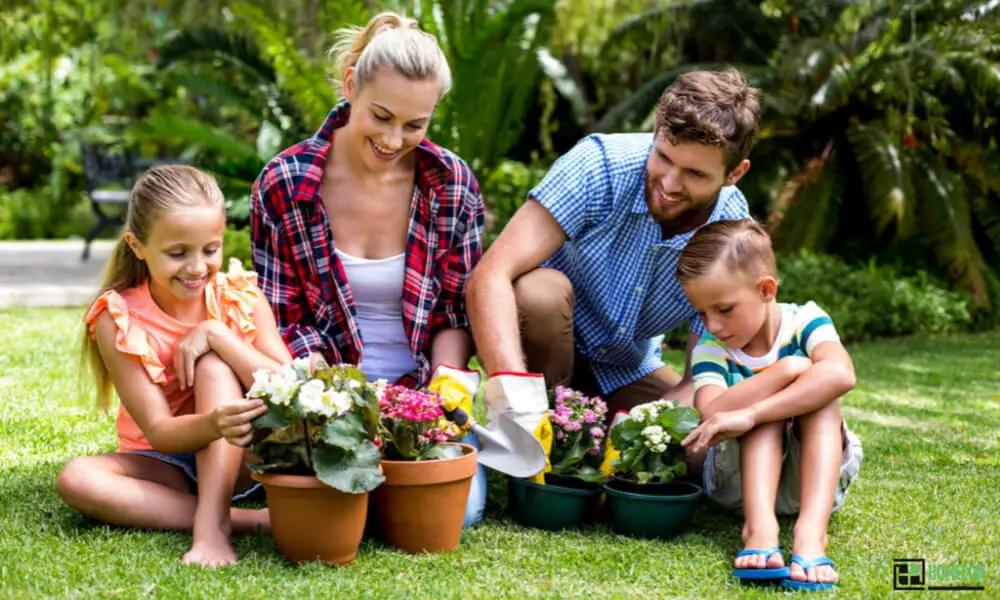 For men, it is easy to get themselves a good look when invited to a formal occasion. Usually, it just involves a suit and tie and a pair of nice official shoes. For casual garden attire, things might be a little complicated, especially for men. Casual garden attires require you to go for an intentional smart, and casual look. It would be best to dress up while still giving a summer and playful look, which calls for lighter fabrics with light colors and patterns.
A casual garden attire must be classy with a bit of a glimpse of formality but fun at the same time. Some of the ways you can come up with such casual garden attire include;
Fit In The Event With Your Dressing Terms
Hosts select dress codes to make their event fun and unforgettable. Always dress in something you are comfortable with. The best option is to avoid clothes that hinder you from being bold and having fun. Pastels and florals are the only way you will never go wrong when it comes to casual garden dress codes.
Be Dressy
The biggest tip of a dressy causal garden attire is by avoiding being stuffy. You can pull out this look by dressing formally and then radically shifting a few elements. For instance;
A jacket is the easiest way to rock in a casual garden event, using a coat to complement your outfit. You go for the most classic look, a navy jacket complemented by a pair of khaki pants. Another option for enhancing the garment to be more interesting is going for a light-colored jacket such as mint, and if you are daring enough, you can go for herringbone or plaid. 
Get formal pants but how you wear them signifies the look. You can wear them slightly below the waist so that it gives a bit of a non-formal look. However you do it, ensure to maintain the outfit's integrity. Wearing your trousers like that goes better with a casual pair of shoes like loafers. To make things more interesting, do away with the socks. If the pants happen to be too long, you can cut them by folding them at the bottom to allow the shoe to be seen. 
You can never go wrong with a hat in a casual garden event. Besides adding sauce to your classy look, a hat brings a great everyday look, especially the brimmed straw hats. They also act as sun blockers for scorching days.
Suits are the signature of casual garden attire, especially light-colored ones. Light brown, `blue and light grey khakis are also an option. Individuals who are daring and confident can opt for a pink suit likely to make the garden gods smile at you. Provided you don't walk in on a casual garden party in a black or any other dark case, you will fit in.
With all the above, you will maintain a classy and informal look for a casual garden event. Always remember to avoid a tie in all everyday circumstances, including the garden ones.
What Are The Guidelines For Garden Attires For Women?
There is one spoken rule of garden attire for women, especially when In doubt about what to wear, always go for a semi-formal code. Putting weather conditions and the time of the event into consideration helps you avoid overdressing or underdressing for the occasion. Some of the guiding rules on garden attire you can use include;
Uphold Your Comfort
In a garden party, wedding, or whatever the event, you are in a garden and surrounded by dirt, bugs, and grass, unlike a formal dinner where you are indoors. For this reason, you should not struggle or break your banks to dress to impress.  Consider wearing something that isn't too loose or tight to ensure your body is relaxed and comfortable. It would be best if you went for something elegant and comfy at the same time.
Go For Bright Colors And Pastels.
Garden parties are held outdoors, and what better way to match the weather and environment than with something light and bright? Dresses with soft pastels and floral prints are the perfect choice for garden events. They are flexible enough to suit different occasions, from a garden wedding reception to simple dinners as much as prints are beautiful for garden parties and avid dresses with animal prints.
Do Not Be Limited To Dresses.
Old custom has taught us that dresses are the best option for garden attire. You shouldn't limit yourself to a dress, especially if you are the kind of person who is not into them. You can opt for wide-leg pants and a T-shirt. If the weather is chilly, spice up your look. Use a light dinner jacket to warm you up. For a classier look, you can use a scarf or shawl to add to your outfit.
Appropriate Footwear
Footwear is essential when it comes to attending events and parties. For garden-themed events, choosing the right shoes should be on your top list. The grass is abundant in gardens where the occasion is held. A perfect pair would be wedges or flat shoes. Wedges, flat shoes,  and block-heel sandals don't stick on the ground as spikey heels would. Remember to avoid strappy sandals unless you are okay with grass tickling your feet throughout. Always remember, comfortable feet are happy feet.
Be Whimsical And Outstanding.
Dressing in garden attire is the best chance you will get to show off your accessories like earrings, anklets, necklaces, and bracelets. You have an opportunity to put on all the good things you own. For this reason, you shouldn't limit yourself to your choice of accessories. 
To avoid wearing them excessively, you should consider at least two outstanding pieces and match the occasion's theme. Adding compliments such as a butterfly clip on your head or other simple headbands helps spice up the attire.
What Should You Consider When Choosing Your Garden Attire?
There are several factors you should consider when deciding on your garden attire. They include;
Weather 
Weather conditions play a significant role in figuring out what to wear and when. You cannot go to a garden event all dressed up in jackets and gloves on a sunny day. Neither can you attend one wearing a strapless floral dress on a rainy day. Choose your garden attire wisely, depending on the current weather conditions.
Occasion
Some events such as burial will require you to wear something dull, whereas birthdays and weddings call for something brighter and playful. 
Comfortability
 It is up to you to decide whether your comfort comes before elegance and class. It would help if you went for something you are comfortable with. Avoid very tight or loose clothes that could limit your movements. Comfortable clothes bring about confidence. It is said that confidence is the best accessory you can use.
Conclusion 
Garden attires are dressing codes used in different garden events ranging from weddings, birthdays, and barbecue parties. They can be casual, formal, or semi-formal garden attires, all of which have additional requirements. Whichever the type, you must consider the weather conditions, the nature of the event, and your comfort to ensure you are safely and adequately dressed.
References:
https://www.quora.com/What-is-garden-attire
https://www.lovetoknow.com/celebrations/parties/garden-party-attire-men
Emma is a graduate of Domestic Science or Family and Consumer Sciences (Home Economics) from the University of Wisconsin. She has 7 years of experience Working with the strategic section of BestBuy and now writing full-time for Homeeon.
From Managing the Home, Interiors, Cleaning, and Exteriors to Gardening and everything about Making A Home Liveable – is her passion and this Homeeon is the result of this.
Emma loves decorating her home with the best stuff found online. She cares about quality over anything and writes reviews about them here in Homeeon. Get in touch with her over Pinterest.
Keep reading her blogs.