Have you been wondering who electrotechnical engineers are? These are professionals responsible for installing, updating, maintaining, and repairing electrical systems. They advise, plan, conduct research, and direct operations and construction of telecommunication systems, motors, components, and equipment.
Responsibilities of electrotechnical engineers in the building process
They advise, direct and conduct research on the maintenance and repair of telecommunications products and systems, electricals, and electronics.
Establish control standards to monitor the safety and performance of the telecommunication systems, electricals, and electronics
Advise and design the power systems and stations that generate, transmit and distribute electrical power in the building.
Their other responsibilities include:
Maintaining and repairing circuit boards
Installing new wiring systems
Check the wiring issues
Updating electrical systems
Differences between electrotechnology and electrical engineering in the building process
You may find it challenging to distinguish between electrotechnology engineering and electrical engineering. It has been a significant challenge for many people to differentiate between them. We are sure that at the end of this article, you will be well versed and know the existing differences between these two branches of engineering.
| | |
| --- | --- |
| Electrical technology | Electrical engineering |
| It studies technology, machines, equipment, and systems that control electrical charges and produce electricity. Also, it can be defined as the study of electrical distribution systems that conduct the amount of energy received by a machine or an appliance, such as a control system or an energy converter. | It studies equipment design, systems, and devices that operate using electricity. Electrical engineers research and handle all the components of an electric system and the equipment required for electronic communication, power generation, and energy distribution. |
| Its degree equips students with a better understanding of electrical parts, tools, wiring, and system repairs. The programs mainly include courses that develop technical skills such as upgrading and installing electrical equipment. Courses in electrical technology cover how the energy is transferred through wiring, safety regulations, energy production, and commercial or residential wiring projects. If you are interested in being an electrician, you can take a degree in electrical technology | The degrees in electrical engineering focus more on planning, designing, and developing electrical systems. Students taking this degree can operate electrical systems such as radars and motors better, and once an electrical system is installed, they can test it. If you want to be an electrical engineer, you can pursue a degree in electrical engineering, which courses cover circuit and electrical design tools, equipment, and technical writing. |
| It's challenging to get a school that offers a master's degree in electrical technology; however, you can pursue a master's degree in electrical engineering technology if you are interested in higher education. This degree will provide you with the required knowledge in the development, maintenance, and installation of the complex electrical systems required in the building process. Having this master's degree gives you plenty of opportunities as you can work as an electrician in the service field or do an engineering role such as circuit or electrical engineer. | Most schools offer master's degrees in electrical engineering, with several programs master's degrees offering coursework that focuses on advancing electrical engineering skills required in the building process. Being a holder of a master's degree in electrical engineering, you can easily qualify for management positions. |
| Professionals in electrical technology require the following skills to perform their duties diligently; Technical skills; to help them use the required tools to perform their jobs at a top level. Problem-solving; these skills will help them do repairs on malfunctioning wiring systems effectively. Mathematics; to do proper wiring, you need to have this skill to help you determine the correct angle of wires in the building. Detail-oriented; wiring systems are hazardous, and professionals in this field should pay attention to details to safely handle wiring in the building process. | Electrical engineers possess the following skills to help them perform their duties perfectly; Innovation: these engineers have high creativity, which they use to design innovative electrical systems that had or had not been previously created. Analytical: electrical engineers have analytical skills, which they use in the manufacturing process of the electrical systems to analyze equipment in the building to ensure the process is safe and efficient. Teamwork: When building, electrical engineers collaborate with others in planning and creating blueprints for electrical systems.Data collection: these professionals conduct tests to gather and study data to help them identify the strengths and weaknesses of a new system. |
What does an electrotechnical engineer study?
Electrical technology programs are primarily for an associate degree or lower, with some schools offering certificates and shorter diploma programs. A two-year degree program is good for you to go with as it gives graduates a wide range of career opportunities and coursework that will help them transfer to a four-year degree. Most curricula and courses are similar, but they may vary by school. You'll be taught circuits, electrical theory and equipment, practical skills, math, and physics. You will also be required to learn about general education courses like social sciences, English, composition, and humanities. To add to that, programs may also have workplace safety courses.
Electrical technology courses in a two-year program
These courses may include;  
Basics of electricity or electrical theory: in the introductory part of your course, you'll be taught about the basics of electricity, including resistance, inductance, circuits, voltage, magnets, and the laboratory components where you learn how to use meters and other equipment.
Motors and generators: this is part of the course where you'll learn about electrical systems' essential elements, including both the direct and alternating current. In this class, expect to get hands-on with equipment
Industrial motor and drive control: In this class, you will be introduced to the circuits and drive motors and the know-how they are designed and installed.
Advanced electricity and theory: this course is taught as a level I and level II class in most programs, with the latter class including more advanced topics such as practical applications, circuits, and the design of electrical systems.
Programmable logic controllers: most industrial settings make use of Programmable Logic Controllers in the automation of processes. In this class, you will learn how to use them and how they work, and install them.
Hydraulics and pneumatics: you will be introduced to the theory of hydraulics and fluid power pneumatics and be taught how to apply them in industrial settings and other practicals.
To add to the primary electrical courses, you can choose other elective courses. Some of the programs have an area of specialization such as automation or robotics and have various additional specialty courses. The different techniques you may take include:
Automation controls
Power transmission
Robotics
Power transmission
Computer-aided design
Computer information systems
Electrical systems in building
Instrumentation systems
Welding
Renewable and sustainable energy systems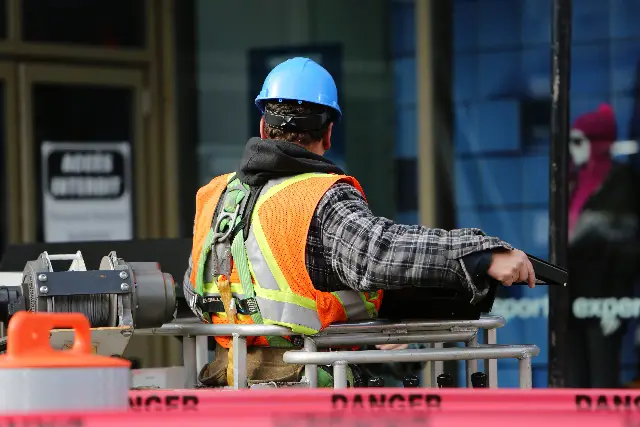 Electrical technology courses in a four-year degree program
Most careers do not require this program, and many people do it with the main focus of meeting the ongoing education requirements. If you hope to work with electrical engineers or in a management position, learning this program will be a great move. If you have an associate degree, you can later apply for credits for this program. Courses taught in four-year programs in electrical technology are the same as those taught in the two-year program plus other classes. This degree has some more critical general requirements, as you will need to take up to 60 credits, with some of the courses being required and others will be elective. In addition to this, the four-year degree program will require you to take advanced classes in math and physics, where the second semester will be of math courses that include trigonometry and calculus, and physics. Have a look at some of the advanced degree-related programs you can take:
Experimental design
Electric power systems
Electronic communications
Trends and applications in electronics
Computer programming
Electrical design
Digital circuits and design
Engineering
Sensors and signals
Project management
Embedded systems design
Database applications
Quality management
Microprocessors
To do a four-year program, you'll have to meet credit requirements, which include doing a research project or work experience.
How much does an electrotechnical engineer make?
As of May 2022, these engineers in the united states were earning an average salary of $73,273 a year. From a simple calculation, they make approximately $35.23/hour, $1,409/week, or $ 6,106/month. This pay varies according to the level of skills, years of experience, and location. Below is a list of top cities in the US that are paying high average salaries;
| | | |
| --- | --- | --- |
| City | State | Annual salary |
| Fremont | California | $90,787 |
| San Jose | California | $88,200 |
| Oakland | California | $87,203 |
| Tanana | Alaska | $86,861 |
| Wasilla | Alaska | $86,860 |
| Hayward | California | $85,376 |
| Jackson | Wyoming | $85,232 |
| Norwalk | Connecticut | $85,024 |
| Seattle | Washington | $84,783 |
| Sunnyvale | California | $84,739 |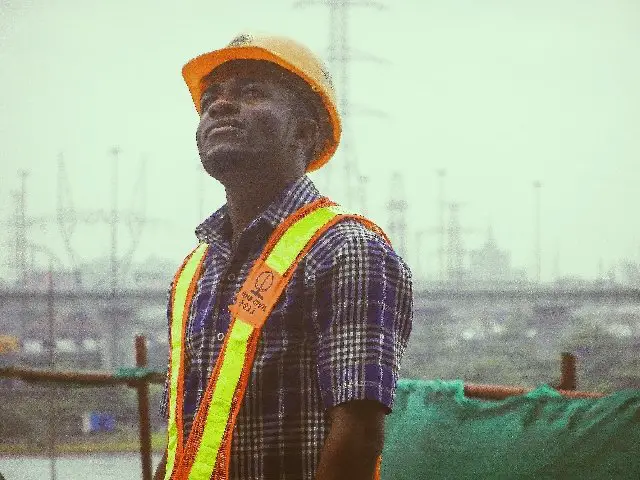 Conclusion
As we conclude this article, we hope that we have done our best and answered your question to the best of our knowledge and given you other relevant information that we think will help you as you look forward to doing electro-tech engineering in the building process.
https://www.coursera.org/articles/electrical-engineer#:~:text=Electrical%20and%20electronics%20engineers%20design,or%20renewable%20energy%20power%20grids.