Last Updated on July 9, 2023 By Emma W. Thomas
A house with only one floor or level is known as a single-story house. Various house types fall under this category, including bungalows, ranch houses, cabins, cottages, and rambler houses.
Key Takeaways
A house with only one floor is a single-story house
There are various house types and designs for single-story houses
The most common single-story house types are bungalows, cottages, cabins, ranch houses, and rambler house
Definition of A One-Floor House
A one-floor house is commonly referred to as a "ranch-style house" or a "one-story house." This architectural style is characterized by its single-level layout, with all rooms and living spaces situated on a single floor. Ranch-style houses gained popularity in the United States during the mid-20th century and continue to be a popular housing choice today.
The design of a one-floor house offers several advantages. First, it provides convenience and accessibility, as there are no stairs to navigate between different levels. This makes ranch-style houses suitable for individuals with mobility challenges or for those who prefer a layout without stairs.
Additionally, one-floor houses often feature an open floor plan, where the main living areas flow seamlessly into one another. This design promotes a sense of spaciousness and allows for easy movement and interaction between rooms. It also facilitates better natural light penetration, as there are no obstructions from additional floors.
Complete List of One-Floor House Types
Ranch Style
Bungalow
Contemporary
Cottage
Mediterranean
Craftsman
Cape Cod
Farmhouse
Victorian
Mid-Century Modern
Adobe
Tudor
Prairie Style
Scandinavian
Split-Level Ranch
Common Types of One-Floor Houses
In this section, we look at the typical layouts of various single-story houses, what they are called, and their characteristics. Every house type has its unique features and design hence the name. Let's get right into it.
1. Bungalow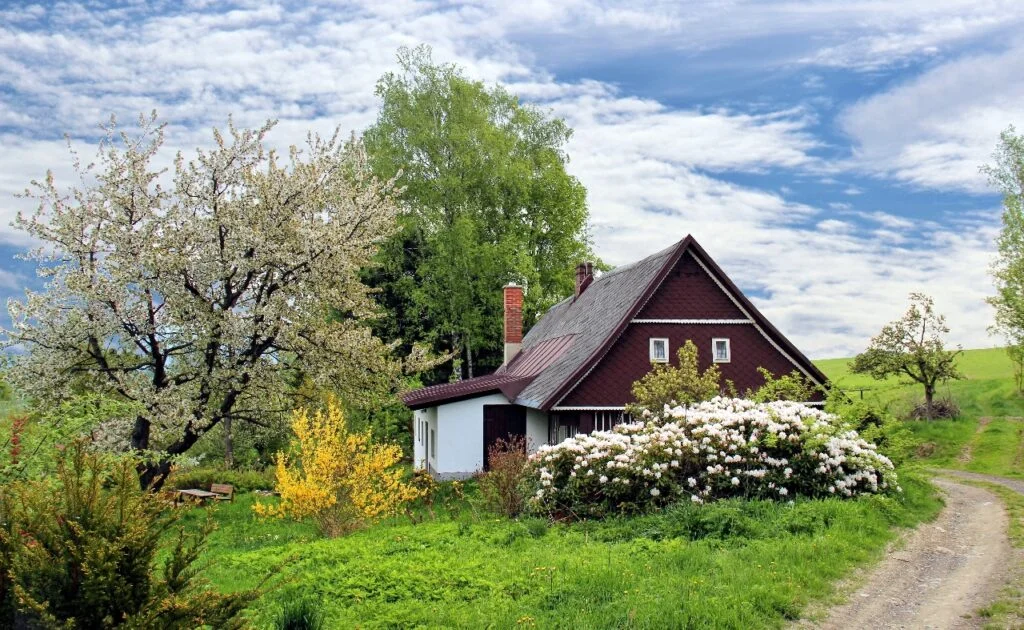 If you are like me, you must have thought that all one-floor houses are referred to as bungalows. A bungalow is a house layout whose design falls under a single-story building.
Some bungalow designs even have a different partial story that makes the house 1.5 stories. A bungalow is characterized by a veranda and a protruding window on the roof, commonly known as a dormer window.
Bungalows are the most preferred house layouts for people with disabilities and the elderly for easy access. This design of single-story houses is also cost-efficient and easy to maintain.
What Makes a Bungalow Stand Out as a One-Floor House?
Different types of bungalows vary in design and aesthetic but still have distinctive characteristics that make them stand out from other single-story houses. These characteristics include:
Small in size with a large living room at the centre of the layout and bedrooms extending off the living room.
A sloping roof with a dormer window. In some bungalows, this sloping roof is designed as a partial story and made into a room.
Rooms connect directly to each other. Since bungalows have a small surface area, their floor plans don't often have hallways; instead, the rooms connect directly.
Bungalows have a veranda or a large front porch covered with a steep roof. The veranda is a bungalow's most distinctive feature.
Pros and Cons of Living in a Bungalow – The Comparision Table
| | | |
| --- | --- | --- |
| Serial | Pros of Living in a Bungalow | Cons of Living in a Bungalow |
| 1. | They are easily accessible to people with limited mobility. | Bungalows have smaller rooms compared to multi-story houses |
| 2. | If your property has trees and other shrubbery, privacy in your home is enhanced. | Theirs a security concern with bungalow owners since these homes can be easily broken into. |
| 3. | If your property has trees and another shrubbery, privacy in your home is enhanced. | If you plan to own a bungalow, you must have measures to enhance security. |
| 4. | Bungalows are cost-efficient and easy to maintain. | Potential for limited resale value; because bungalows are usually smaller than other housing styles. |
| 5. |  The lower overall cost of ownership than larger homes. | The limited number of bedrooms and bathrooms in comparison to larger homes. |
2. Ranch-Style House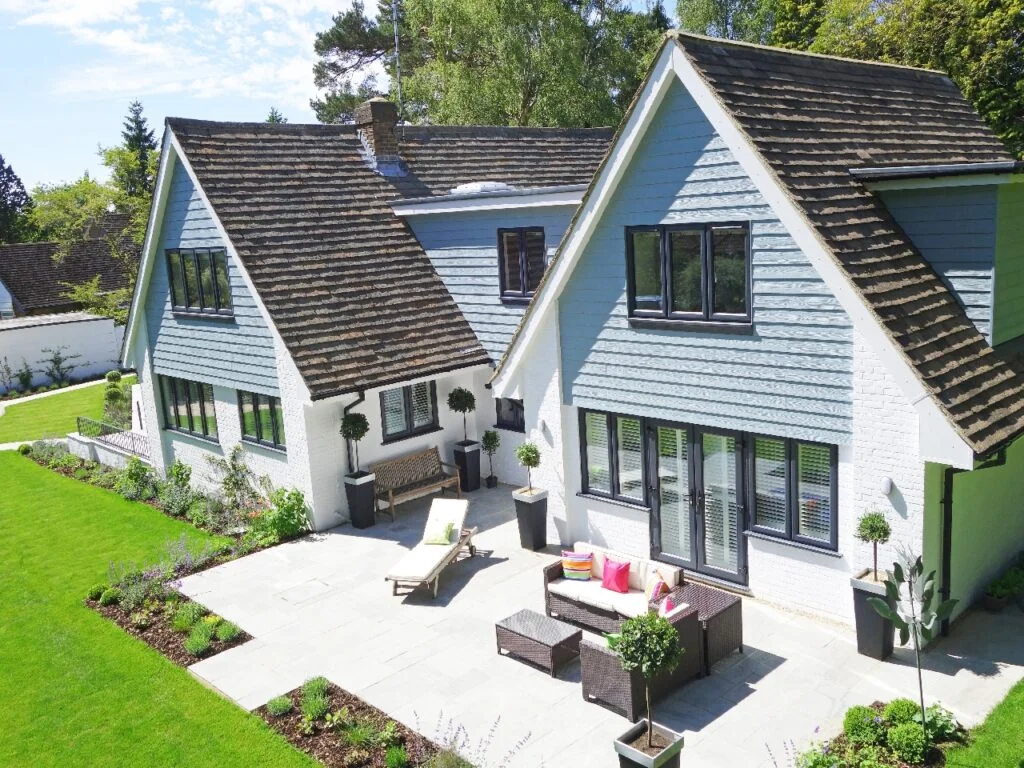 The ranch-style house is the following most common one-floor layout after a bungalow. A ranch-style place is characterized by its preliminary and informal design, a low-pitch roofline that is quite long, and sometimes an attached garage. Most traditional ranch-style homes have a patio space and an open-concept layout.
What Are The Distinctive Characteristics of A Ranch-Style House?
What characteristics make ranch-style houses different from any other single-story house? Let's find out
Ranch-style homes have long and low-pitch rooflines.
They have a basic design that is either rectangular, L-shaped, or U-shaped, with open floor plans
Most ranch-style houses have sliding glass doors that lead to a patio and large windows with shutters.
In almost every ranch-style house, the garage is attached to the main house
Pros and Cons of Living in a Ranch-Style House – The Comparision
| | | |
| --- | --- | --- |
| Serial | Pros of Living in a Ranch-Style House | Cons of Living in a Ranch-Style House |
| 1. | The open floor plan design allows natural light into all rooms and makes socializing effortless. | Requires square footage to put the home layout on a property. |
| 2. | You can chat with guests in the living room as you cook in the kitchen area. | Thus you have a smaller outdoor space. |
| 3. | Easy to clean and maintain, the basic design of a ranch-style house makes it easy to clean from the windows to the gutters. | Less privacy compared to multiple-story houses. |
| 4. | You can clean everywhere without using special equipment. | Limited space on smaller lots, makes it difficult to expand later on. |
| 5. | Single-level living, making it easier to navigate. | Poor insulation in some. |
3. Cabin House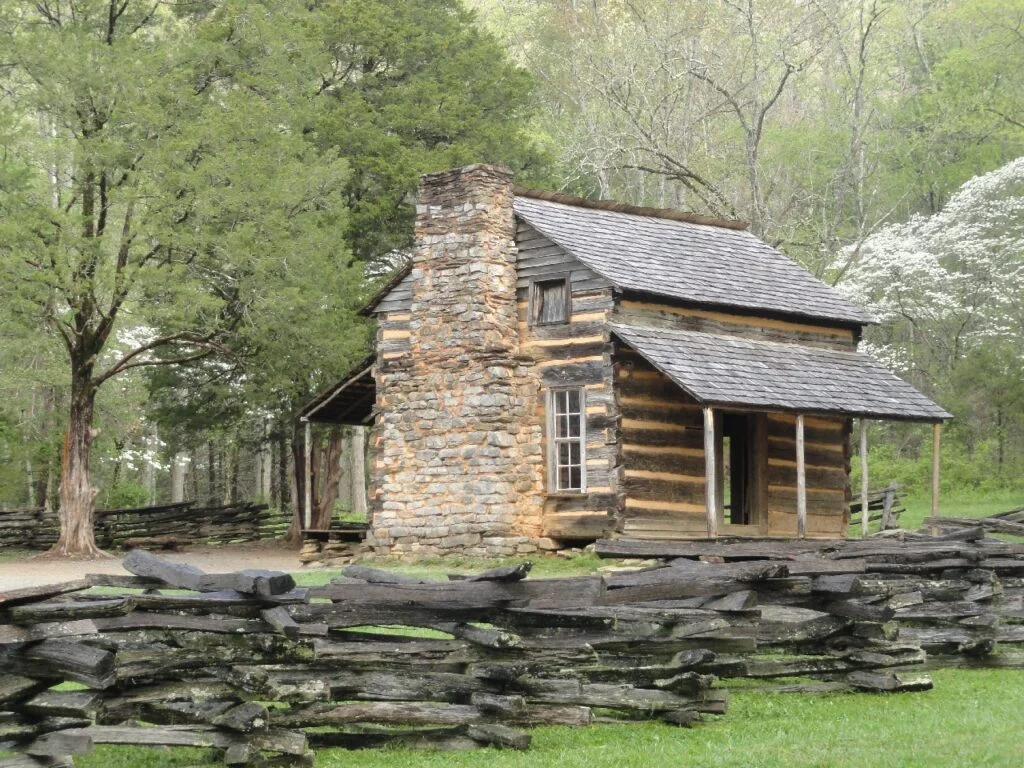 A cabin house is another popular layout of a one-floor home. Cabins are mostly single-roomed houses with a rustic look and are often built in the woods or way from the city in a serene environment.
When they were first invented, they served as simple and affordable homes, but now, cabins are more of luxury homes meant for vacations and getaways.
How to tell if a one-floor house is a cabin?
Cabins are pretty conspicuous, with their distinctive characteristics being very outstanding. Below are some of these characteristics.
They have a rustic feel to their appearance
Cabins are mostly made of wood and logs. However, their design is slowly shifting to accommodate other materials such as shipping containers, concrete, or fiber cement
Most cabins are built in a place where they are surrounded by nature. It could be in the woods, on grasslands, or up the mountains.
Pros and Cons of Living in a Cabin House – The Table
| | | |
| --- | --- | --- |
| Serial | Pros of Living in a Cabin House | Cons of Living in a Cabin House |
| 1. | Since cabin houses are tiny in size, maintaining them is easy and affordable. | Cabin houses, especially those made of wood, are very cold during winter. |
| 2. | You live in a serene environment surrounded by nature and greenery. | Their limited size can only accommodate 2-3 people comfortably. |
| 3. | Cabins have an appealing design and layout. | You may face higher heating costs due to the lack of insulation in some cabins. |
| 4. |  It can be a simpler, more eco-friendly lifestyle. | There may be restrictions on what modifications you can make due to local regulations or zoning laws. |
| 5. | Living in a cabin house can be an excellent way to experience nature. | Cabin houses tend to be smaller than traditional homes so there is less space for storage and living arrangements. |
4. Cottage House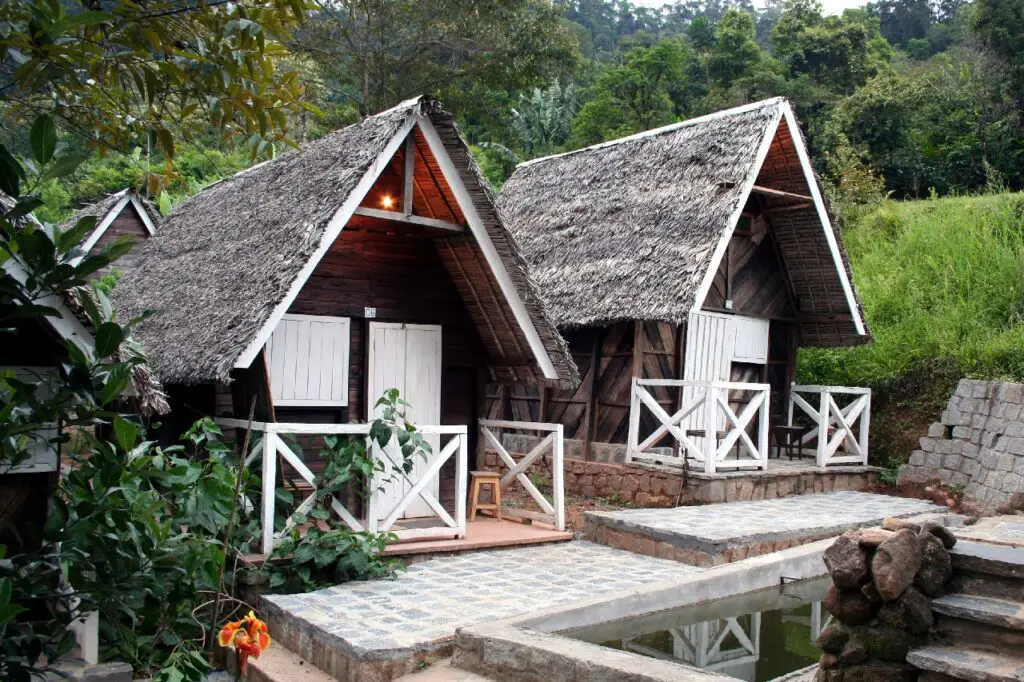 just like cabin houses, cottages are located away from the metropolitan area In a tranquil environment. These single-story buildings mostly overlook a lake or water body. The leading characteristic of cottage houses is that they are small and crazy.
Cottage houses have different architectural designs and styles depending on where they are built. These days, cottages are popular as vacation homes because of their relaxed feel in a serene location.
How to Tell If a One-Floor House Is a Cottage?
What makes cottages different from bungalows and other one-floor houses?
Cottages are small and crazy: they are the most miniature one-floor house designs
Most cottage houses have brick and stone accents
They have asymmetrical designs and pitched roofs, with some having porches around the house and designated seating areas
On the inside, most cottage houses feature a fireplace, built-in nooks or shelves, and exposed ceiling beams.
Pros and Cons of Living in a Cottage House – The Comparision
| | | |
| --- | --- | --- |
| Serial | Pros of Living in a Cottage House | Cons of Living in a Cottage House |
| 1. | Since they are small in size, cottage houses are cost-effective to build and maintain. | If the cottage home is in a remote place such as Marfa or Mentone in texas. |
| 2. | They are crazy and promote togetherness. | You may have accessibility issues, especially during winter. |
| 3. | Ideal for simple and minimalistic living. | Since most people are now buying cottage-style homes as vacation homes. |
| 4. | Affordable cost of living. | Their prices have gone up significantly. |
| 5. | Can be a great investment opportunity. | Limited space for large families or those who like to entertain guests. |
5. Rambler House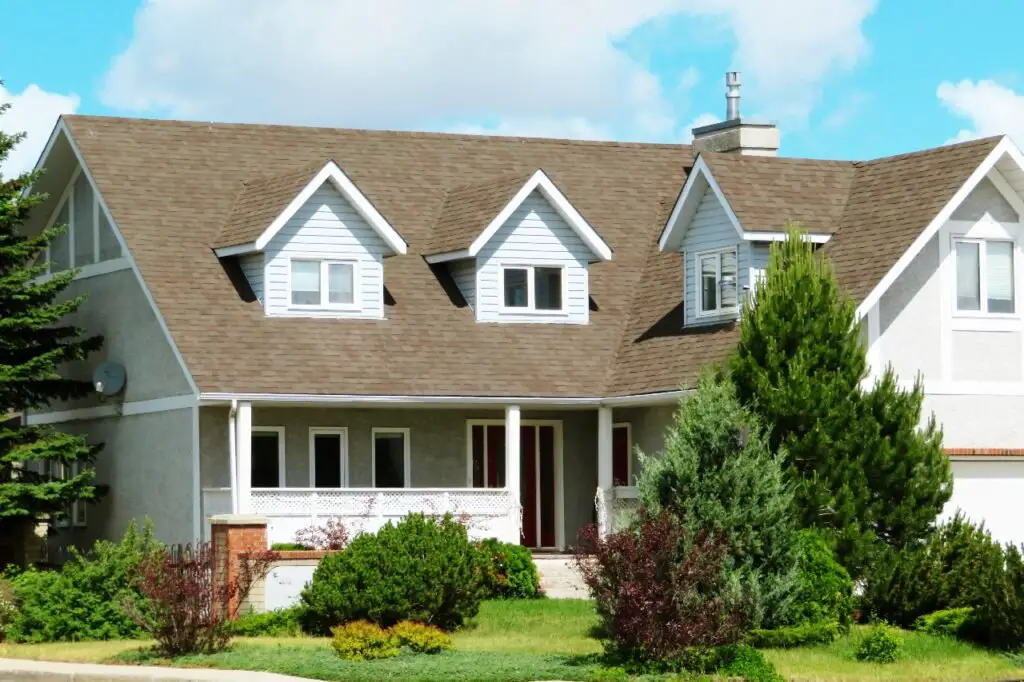 A rambler house resembles a ranch house; sometimes, the terms are used interchangeably. The main difference between a rambler and a ranch house is that the latter may have a basement.
Rambler houses are long, rectangular, or square, with a  low profile. These houses also have minimal exterior decorations. A rambler house offers homeowners the perfect balance between casual and modern living.
Here's how a rambler house stands out from other one-floor house designs
Rambler houses are long and have a low profile
They feature minimal decorations, both interior and exterior
Most rambler houses have large windows making the space well-lit and airy
Pros & Cons of Living in a Rambler House – The Table
| | | |
| --- | --- | --- |
| Serial | Pros of living in a Rambler House | Cons of living in a Rambler House |
| 1. | Rambler houses are easily customizable to your desired house layout. | They tend to have smaller yards and more compact outdoor spaces. |
| 2. | They feel fresh and airy, with lots of natural light coming into the house. | The open layout of most rambler houses offers less privacy. |
| 3. | The indoor and outdoor space is easily incorporated, making the home feel more spacious than it is. | These homes often have smaller square footage compared to two-story or multi-level homes, which may limit your ability to expand in the future if needed. |
| 4. | Rambler houses are generally one of the most affordable housing options on the market. | While rambler houses are often plain and simple in design, this can make them look uninteresting or outdated compared to other styles of home architecture. |
| 5. | Open concept living: Rambler houses usually feature an open layout, allowing for better flow from room to room. | Not suitable for steep lots due to their low-pitched roof design. |
How do you Differentiate Different One-Floor Houses?
As we've discussed, single-story houses come in various types and designs. Knowing the different types of one-floor houses makes it easier to tell them apart. By just looking at the size and shape, you can differentiate a bungalow from a cottage.
The house's location also matters as the materials are used in construction. For example, cabins are located in rural areas and are commonly made of logs.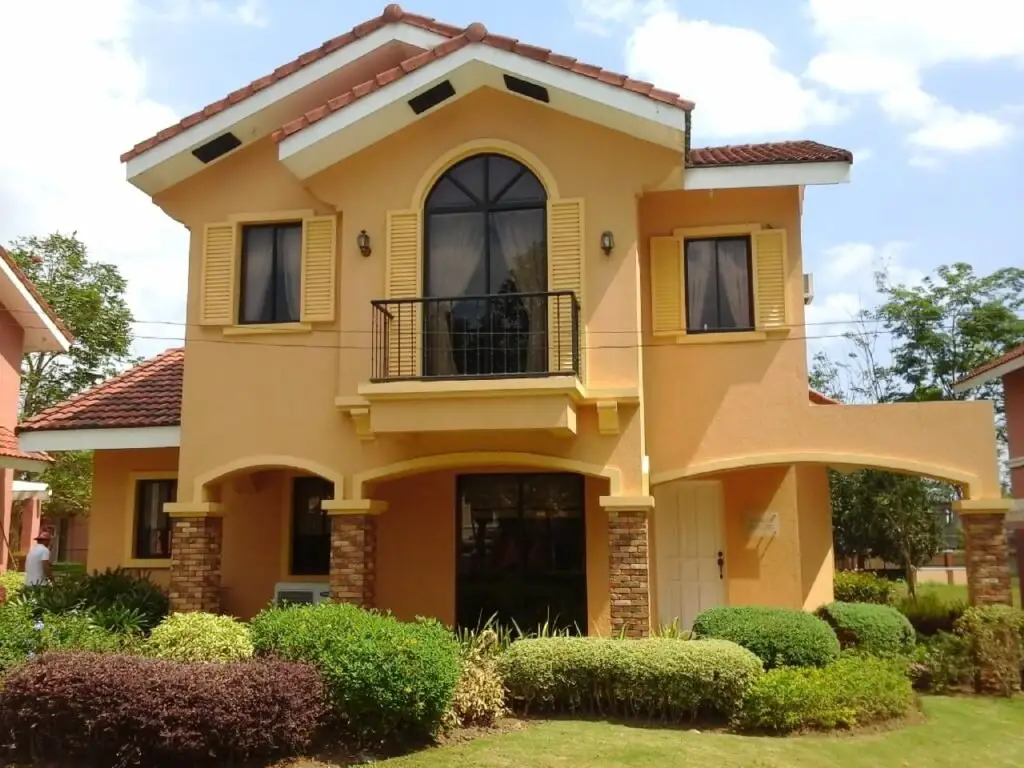 Final Thoughts
single-story houses are famous because they are convenient and easily accessible for the elderly and people with mobility difficulties. They come in different styles and designs that we've already learned about.
In the future, we can refer to these houses by their actual names rather than referring to them as one-floor houses or bungalows.
References
Emma is a graduate of Domestic Science or Family and Consumer Sciences (Home Economics) from the University of Wisconsin. She has 7 years of experience Working with the strategic section of BestBuy and now writing full-time for Homeeon.
From Managing the Home, Interiors, Cleaning, and Exteriors to Gardening and everything about Making A Home Liveable – is her passion and this Homeeon is the result of this.
Emma loves decorating her home with the best stuff found online. She cares about quality over anything and writes reviews about them here in Homeeon. Get in touch with her over Pinterest.
Keep reading her blogs.