Last Updated on September 24, 2022 by
Many sites such as Breather, Spacious, Deskpass, KettleSpace, SpaceTogether, and Regus do Airbnb for office space. And due to advanced technology, most activities are done remotely without going through specific avenues. Some also offer discounts, making office activities cost-effective using Airbnb and hosting in apartments and rentals.
However, each site has unique features that could be beneficial over the others. Therefore, it is best to check on the amenities, setting, and pricing before settling on the site to book your office space. 
Below we describe some of the sites that are worth considering. 
Sites that do Airbnb for office space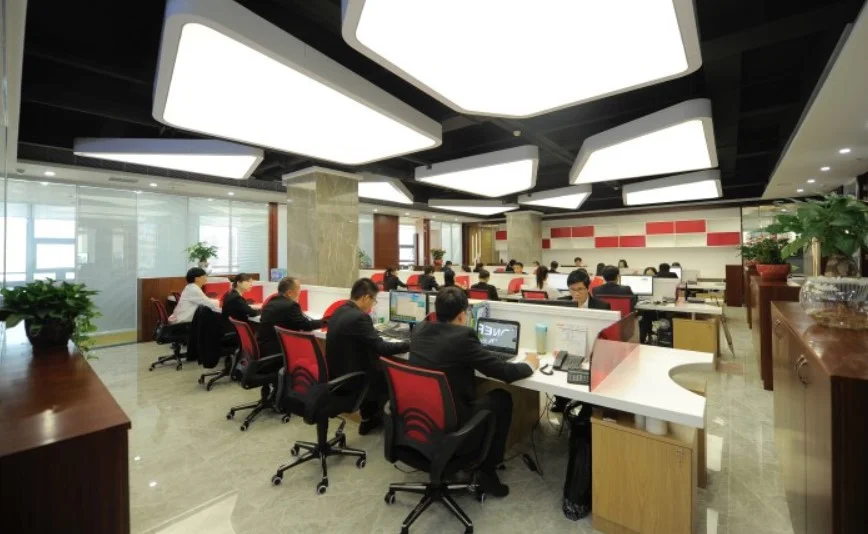 1. Regus
This multinational site offers services in over 109 countries with almost 3,000 offices in different cities. You can book your Airbnb for office space to hold virtual meetings, private offices, and dedicated workspaces. It ensures uniformity by having fairly equal prices for its services, including getting admin support, modern office equipment, and internet access.
It is a great site, but you have to cater to extra costs for additional services like printing, coffee, and photocopying, though at discounted prices. The site is always open for regular events regardless of the year. You can pay for hourly rates, but prices for virtual offices, office spaces, meeting rooms, and co-working spaces may differ. 
2. Breather
Breather offers Airbnb for office spaces ranging from private meetings to large gatherings like conferences and seminars. You can view their office spaces using their app or directly from their website. You will get access to the capacity of members each office space can hold, available amenities, and prices, among others. 
Sometimes you can make a pre-visit to know whether your meeting can be held with the available resources. However, some of their reservations have limited booking times, while others depend on what you agree with the host or the listings. You can choose from their available billing systems: hourly rates for short-term office meetings and daily or monthly plans.
Resources are available for large gatherings and business meetings, such as chairs, tables, and internet accessories. However, you may be required to pay an extra fee to access special equipment for specific meetings. For instance, microphones, speakers, and projectors mandatory for large avenues will cost you an additional flexible fee.
3. Spacious
This site collaborates with hotels and restaurants to offer Airbnb office meetings. The guests can hold meetings without distractions from the hotels and restaurants outside while enjoying hotel management services. However, the site is not suitable for private meeting sessions because it doesn't offer such services. 
However, you do not necessarily need to make a prior booking since you can visit any of their locations during the normal working hours, business days, and partly on weekends yet still find a good place to hold a meeting. You can pause your membership to manage the prices at your wish. Their billing cycles are in different tiers, depending on the meeting duration.
Plus, it comes with a maximum of 40 free guest hours per month, and they can be carried forward to the following month if unused. Every extra guest pays $5 per hour, but they can choose cost-effective accommodations of $20 for 24 hours. Their three main tiers are:
Monthly plans at $199 per month
Quarterly plans at $149 per month
Annual plans at $129 per month 
Their amenities are well-equipped, primarily from the local services provided by restaurants and hotels. Unlike other Airbnb office agencies, users are entitled to discounts, and the host is always there to accompany them for guidance. Gyms, meals, rooms for hosting events, training sessions, and internet accessories are available for live streaming. 
4. Deskpass
Airbnb office space platforms like Deskpass are great for holding meetings, conferences, and even interviews, among other gatherings. The platform has an app for bookings and reservations, whereby all guests confirm their bookings via the Deskpass app upon arrival at the venue. Unfortunately, this site may not offer full access to the location, as access entirely depends on your credits. 
Their plans start at $49/month for four visits per month, $99/month for part-time visits, and $799/annum for eight visits. On the other hand, full-time visits cost $199/month or $1399/annum, excluding weekends. Once in a while, you may get a 10% discount on every plan. However, each plan can extend the number of visits to a maximum of 5 per month.
5. KettleSpace
KettleSpace offers adequate rooms for gatherings beginning, from personal activities to large crowds like teams, presentations, and office meetings. You don't have to be a member, and you can sign up for a new member account to get a reservation through their website. It also offers instant reservations for members who pay for instant tours.
Most of their services are offered within business hours, but they may extend into the nights. Accessibility to better customer service is guaranteed with adequate security. Some of their restaurants have varying operating hours, and you may book night reservations. Their pricing is friendly, with 5 hours of free guest visits. 
Their monthly plans can vary as follows:
| | |
| --- | --- |
| Plan | Pricing  |
| Lite | $25 per month  |
| Pro  | $49 per month  |
| Unlimited  | $99 per month  |
Besides hanging out in the community, you will also enjoy internet services, discounted prices on food, and access to small rooms for meetings and halls for large events. This office Airbnb hosting platform stands out for having community managers on different sites. 
6. SpaceTogether
SpaceTogether allows you to rent your property as an Airbnb host if you have adequate space for live events, particularly meetings. Contrary to common Airbnb hosting, it allows large grounds and not personal property like part of a room. As a host, you can ensure that guests benefit from most of your services according to your listings.
Hosts either pay as professionals or brokers, with each category having different bookings. Professional hosts pay $50 per month for three postings, renter matchmaking, and enjoying live chats with their guests—the broker plan is the highest tier and costs $200 per month.
However, hosts under this subscription will have access to more marketing opportunities like having up to 50 postings. Charges are flexible to most owners with large spaces, conference halls, and large leasing spaces. Large spaces will always accommodate more guests, generating more income for the owners.
Operation jurisdiction for some sites
The Airbnb office space sites operate from different parts of the world, while others are globally recognized. Therefore, it is good to know the location of operation before booking to cater to the costs and other expenses. 
Here are some sites with their operating locations:
| | |
| --- | --- |
| Site  | Location  |
| Breather  | New York City, Boston, Toronto, San Francisco, Chicago, London, Montreal, DC, Ottawa  |
| Spacious  | San Francisco and New York City  |
| Deskpass  | San Francisco, Miami, Boston, New York City, Denver, Chicago  |
Which is the largest site that provides Airbnb for office space?
Regus is the largest Airbnb office space provider across the globe. They are equipped with the latest technology to offer all meeting services for business start-ups and worldwide leadership conferences. Regus provides opportunities for merging small and large businesses during meetings, resulting in collaboration.
It is a worldwide platform that allows you to book a reservation for your meeting from any part of the world. Additionally, their pricing is flexible to accommodate all types of meeting events. 
Finding the best Airbnb site that offers office spaces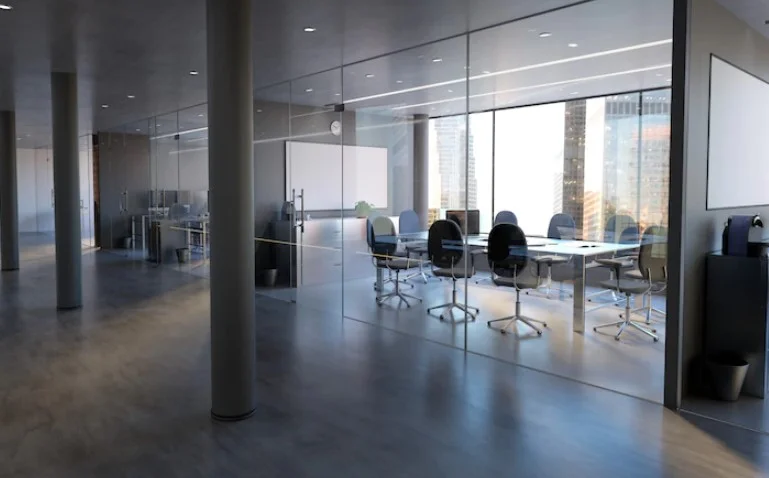 Finding the site that caters to your office needs can be simple with the correct approach. The availability of many sites also presents a challenge in finding the right choice. Here are the factors to guide you.  
Use the filters to check on the capacity and availability of essential services 
Every site will always have filters to help guests specify what they want, so take advantage of that. The filter section appears on the homepage of every site. Use it to check the number of people reservations can accommodate. Look out for the maximum number of guests, to be specific.  
If you have a single room for a meeting, you will require a stable internet connection. Once more, confirm whether internet services are available at the venue before booking. These are the basics to watch out for before proceeding to other factors.
Amenities
These are services available to help you conduct your activities more effectively. For instance, a large conference will require you to have many chairs. Narrow down by ruling out sites that don't fulfill your planned activities and have your way to a satisfying site.
Ability to host collaborative activities 
These activities require team participation and are often held in large rooms like conference halls. The venue has to be large enough to accommodate a certain group of people to facilitate the ease of working. For instance, such activities could involve the official launching of new products. They could also vary depending on the scheduled activities of the events. 
Setting
The environment should be conducive to supporting your office activities. If you plan to host an innovation meeting, the venue should have high-tech equipment to enhance thinking and innovation. Likewise, academic events should be held in environments that complement the subject of discussion. Once more, scroll down to select the appropriate environment for your office or meeting activities. 
Furthermore, the setting should have the right equipment, particularly the communication gadgets for large gatherings. Other factors like adequate ventilation and general hygiene should be at par before selecting the site.
Pricing
Prices vary depending on location and the type of services you receive. Some sites charge extra costs for additional equipment not in the listings. Also, choose sites that resonate with your planned expenses. It would be best to select sites with restaurants since they often have discounts. If the prices are higher, but the site has the services you need, look for any discounts and take advantage of them, especially if you are looking forward to having long-term events.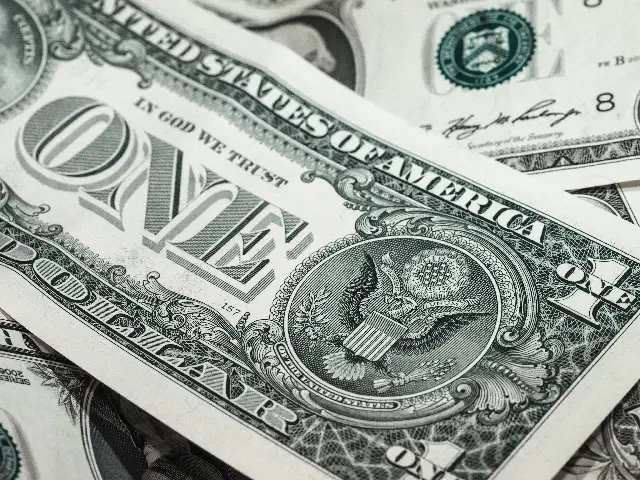 Final Thoughts!
Many sites offer Airbnb for office space and can be good places to hold various events without interrupting the host's activities. Regardless of the online sites, know how to select the right one to avoid disappointments after booking. 
References:
https://www.peerspace.com/resources/how-to-find-an-airbnb-for-workspaces/